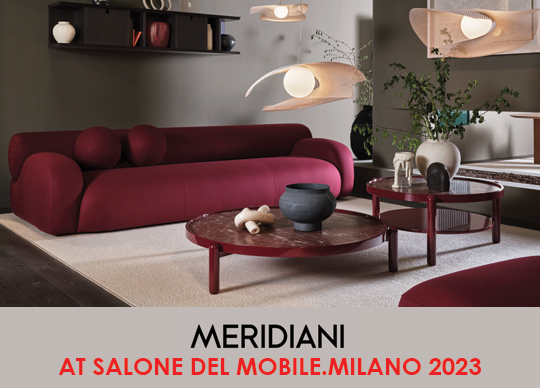 presented by

MERIDIANI 2023 COLLECTION AT SALONE DEL MOBILE. MILANO 2023
Published by Sugar & Cream, Wednesday 07 June 2023
Images courtesy of Meridiani
Creating Timeless Charming Environments
Soft volumes charming through the images they evoke, products able to create private and welcoming spaces for an intimate concept. Meridiani presents the Collection 2023, a combination of balance and comfort. The products designed by Andrea Parisio can adjust to the indoor environments like a scenography, pieces of furniture creating functional projects to be characterfully experienced.
The new Collection 2023 which Meridiani showcased at Salone del Mobile of Milan, is also the protagonist in Via Durini 5, in the core of Milan's design.
The game of elements. Functionality and balance feature new Meridiani's collections: an extreme simplicity, rounded or linear characterize the products meant for indoor spaces able to inspire.
Let yourself be inspired.
Oscar
Designer: Andrea Parisio
Year: 2023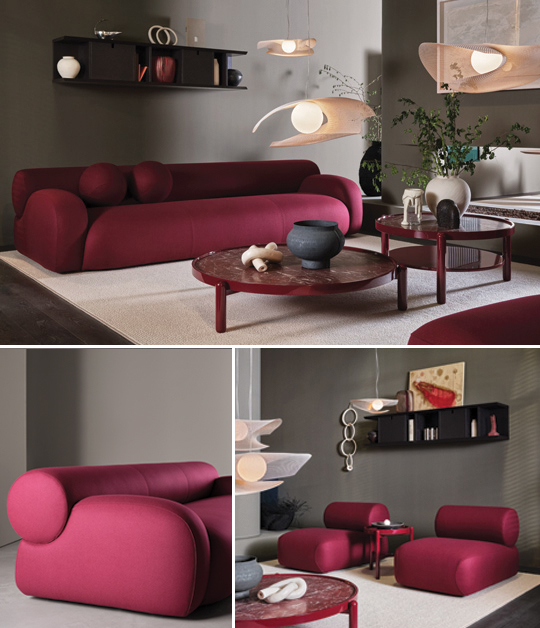 Oscar
An example of continuity and balance, the letter O is the graphic sign from which Oscar Collection draws inspiration: sofa, relax chaise, and armchair able to express elegance through soft lines and contemporary details. The volumes are clear but soft, essential, and comfortable. A saddle leather bar gives a unique touch to the product by enhancing the backrests. Oscar perfectly shows a dynamic balance of shapes.



Oscar
Max
Designer: Andrea Parisio
Year: 2023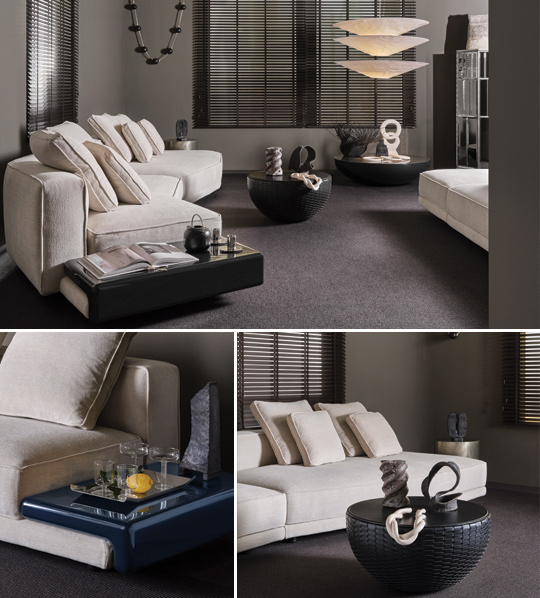 Max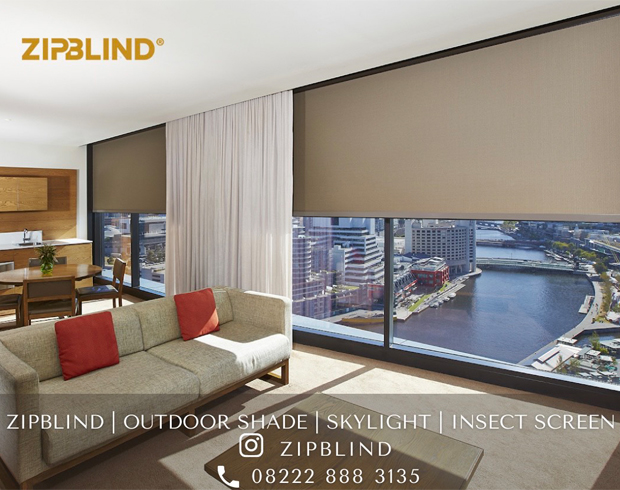 Presented by Zipblind
Featuring a functional beauty, Max is a system of modular sofas which allows several configurations able to adjust to different needs. The collection modular elements can be linear or asymmetrical and are characterized by strict and pure geometries. The project is enhanced by matte or glossy side tables inserted between the seat cushions or as end elements. Their embracing shapes make the functional aspect of the product softer.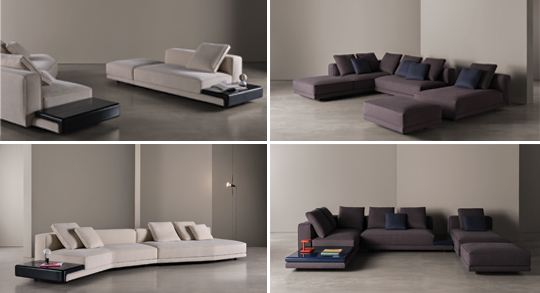 Max
Nora
Designer: Andrea Parisio
Year: 2023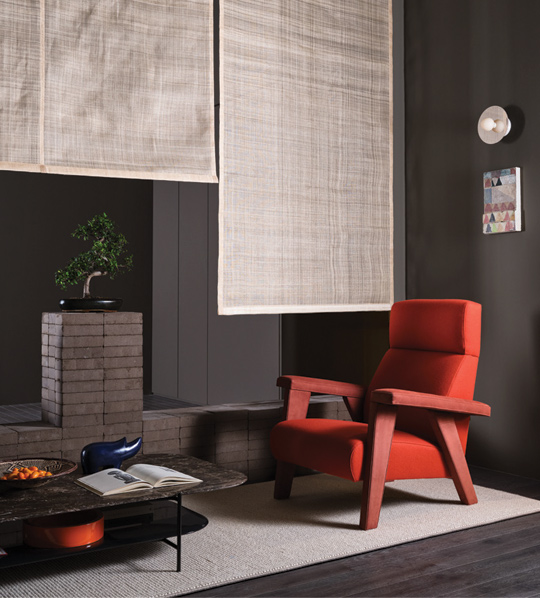 Nora
The art of sitting on the armchair: Nora is featured by generous proportions and upholstery armrests, and it is able to express its character through different souls. As Meridiani offers since ever, this product can be totally customized: it is possible to tailor it according to clients' desires. Nora can present a more serious version with solid wood legs or totally covered by fabric/leather, or it can offer a more playful version by showing a combination of different fabrics between seat/backrest and legs/armrests.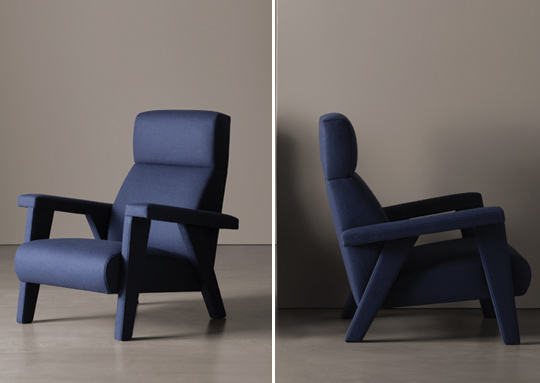 Nora
Baco
Designer: Andrea Parisio
Year: 2023
A must-to-have for the ambiance living. It is a system of different-shaped poufs to freely combine according to the personal desire. Baco poufs are small and versatile pieces of furniture able to create different configurations and to modify them through easy changes thanks to the fixing by magnets system. Combinable and interchangeable units designed to reduce the distances and create new spaces for dynamic environments.


Baco
Bongo Kuoio
Designer: Andrea Parisio
Year: 2023
Bongo's low table collection shows a new finish: the softness and strength of leather together with the skilful hand-woven manufacturing perfectly embrace the geometric shapes of this collection.  The attention to details and the aesthetic value make the product unique. Bongo Kuoio attracts those who are searching for an exclusive furniture element.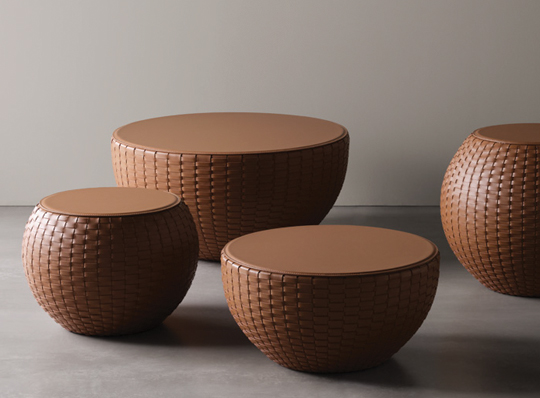 Bongo Kuoio