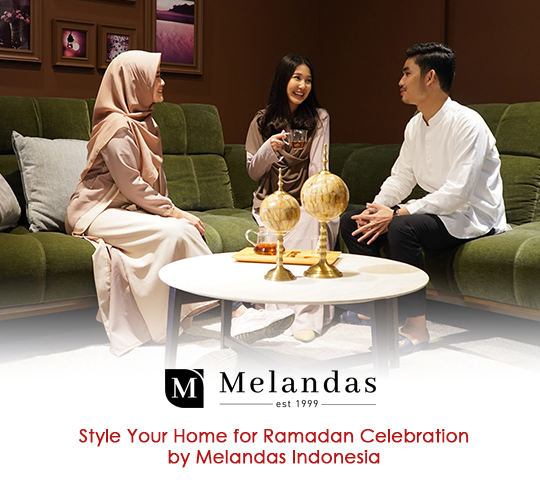 presented by

Melandas Indonesia – Style Your Home for Ramadan Celebration
Published by Sugar & Cream, Friday 30 April 2021
Text by S&C, images courtesy of Melandas Indonesia and each respective brand
A Style Statement for Your Ultimate Home
Celebrate the month of Ramadan with stylish, comfortable, and modern furniture.
Melandas Indonesia offers a style statement for your ultimate home from various bespoke labels such as Natuzzi Italia, Eichholtz, Cattelan Italia, and La-Z-Boy
Here are some references to make your home even more festive this year!
1. Kendo Dining Table by Natuzzi Italia
During Ramadan, a dining table is an essential piece of furniture that you need to unite the family around the dining experience. Having a beautiful dining table such as this Kendo not only adds style to your home but also gives you an intimate relationship with each member of your family.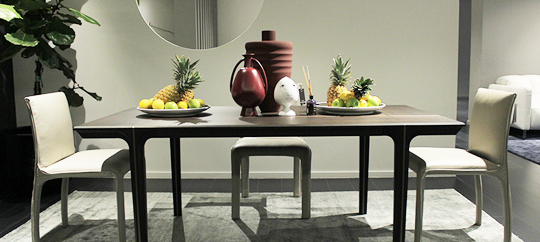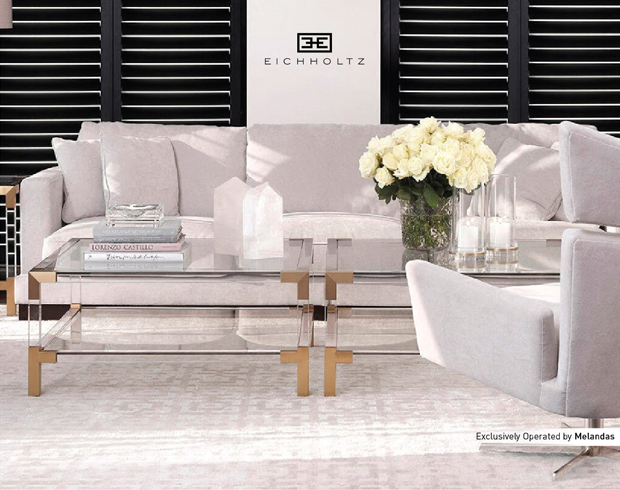 Presented by Melandas Indonesia
2. Skorpio Keramik Table By Cattelan Italia
The dining room is a space that is created to gather the family and enjoy the meals together.  If you need a dining table in a big size, you can add this table to your house. Its design, color, and style provide an elegant look and luxury.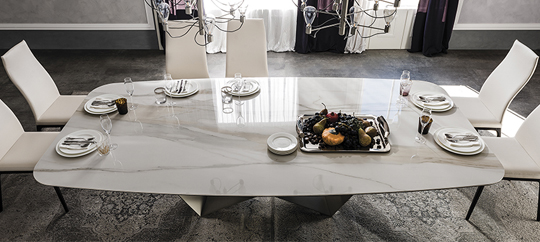 3. Tuscany Sofa By Eichholtz
To make your home more stylish and festive during Ramadan, complete your home with a Tuscany sofa from Eichholtz. Neutral tones and rigid frames will add luxurious looks to your living room and bring class to your home.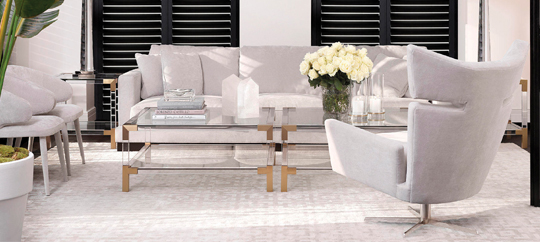 4. Autentico Sofa By Natuzzi Editions
During Ramadan, people usually come over to send holiday wishes or spend time together. And the living room is always the right spot to welcome them. To bring a relaxed feel to your living room, add Autentico sofa. It can be applied to any kind of furniture and it blends perfectly with modern & fresh design.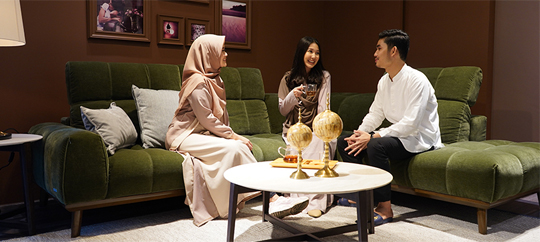 5. Adam Sofa By La-Z-Boy
The most memorable experience in Ramadan is enjoying movies together. When the family is finished doing Maghrib prayer, time to enjoy the latest movie. To add a more intimate and charming feel to your living room, add Adam sofa recliner from La-Z-Boy and enjoy the ultimate comfort with the family.
Now, your house is ready to welcome the biggest holiday of the year.
The best moment to celebrate togetherness with the Family
Melandas Indonesia wishes all of you with a special moment during Ramadan