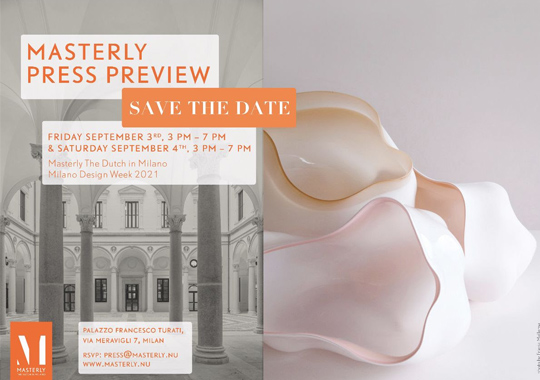 presented by

MASTERLY – THE DUTCH IN MILANO AT PALAZZO FRANCESCO TURATI, MILANO
Published by Sugar & Cream, Thursday 12 August 2021
Text and images courtesy of Masterly The Dutch In Milano
Fuorisalone (Milan Design Week 2021): 5th-10th September 2021
Participated More Than 80 Exhibitors.
Masterly – The Dutch in Milano, the event that has been bringing a rich and varied selection of Dutch design, fine craftsmanship and art to Italy since 2016, is delight- ed to take part in the upcoming edition of the Fuorisalone (5th-10th September 2021) and to return to its Milan home in Palazzo Francesco Turati.
Last April 26, when the fate of the world's leading furniture and design fair was still uncertain, the event's founder and curator Nicole Uniquole announced that Masterly would be taking part in the upcoming Fuorisalone.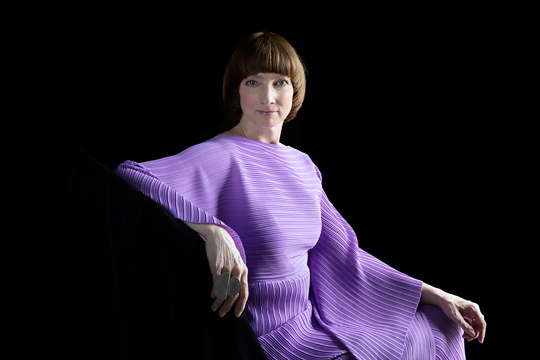 Nicole Uniquole
The announcement came as the first concrete sign of confidence in the city and its Design Week shown by a foreign stakeholder, making Masterly the first major international event to confirm its return to Milan after the pandemic.
For Uniquole, this decision was based on her conviction that it is vital for Dutch designers and businesses to start showing their top products again in a live environment.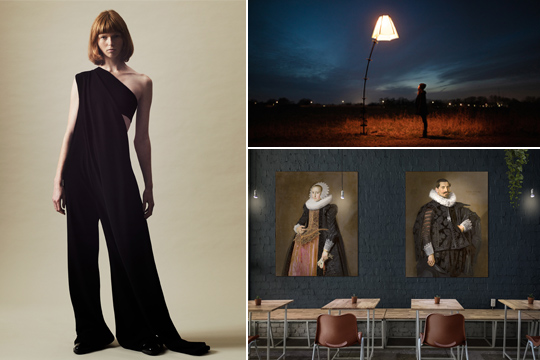 masterly 2021 – max zara sterck | vouw bloomlight | muurmeesters
And as she herself explained in her announcement speech, Uniquole firmly believes that Masterly and Design Week are not (just) about exhibiting design objects, but engage with the theme of connection. They represent a key opportunity to meet for designers, the press and operators, acting as generators of ideas and interaction at cultural, human and of course business level, and so helping keep the field of design alive and fertile.
PRACTICAL INFO
Palazzo Francesco Turati Via Meravigli 7 Milano
PRESS PREVIEW Friday 3rd September
COCKTAIL (upon invitation) Tuesday 7th, 6.30 pm – 9 pm
Sunday 5th, Monday 6th, 11 am – 8 pm
Tuesday 7th, 11 am – 5 pm
Wednesday 8th, Thursday 9th, 11 am – 8 pm
Friday 10th, 11 am – 4 pm
Palazzo doors close 1 hour before the closing time
They say that courage rewards the bold and Uniquole's appeal to the Dutch design sector met with an enthusiastic reaction.
The upcoming edition of Masterly involves more than 80 exhibitors, including many names that will be new to visitors to the Fuorisalone, alongside numerous regulars at the event, keen to return to Milan and to present the work developed over the last 18 months.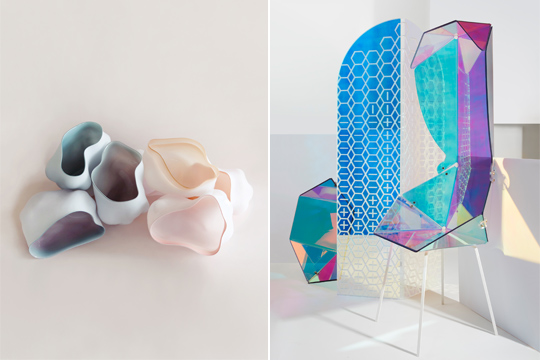 masterly 2021 – bibi smit | elise luttik
Uniquole successfully manages and blends together a very diverse group of participants by building an event that leaves room for each of them to freely express themselves, as well as representing a highly profitable professional opportunity for both consolidated businesses and young designers, craftsmen and start-ups making their debut. For this reason, the initiative promoted by Nicole will once again this year receive support from the Embassy and the Consulate-General of the Kingdom of the Netherlands in Italy.
2021 Event Highlights
The planned programme of collateral events is even richer than in previous years, involving some outstanding exponents of the Dutch design scene. It is with great pride that Masterly announces the lecture to be given on Monday September 6 by visionary artist Daan Roosegaarde, the founder of the eponymous design studio that develops urban projects at the intersection of art and technology.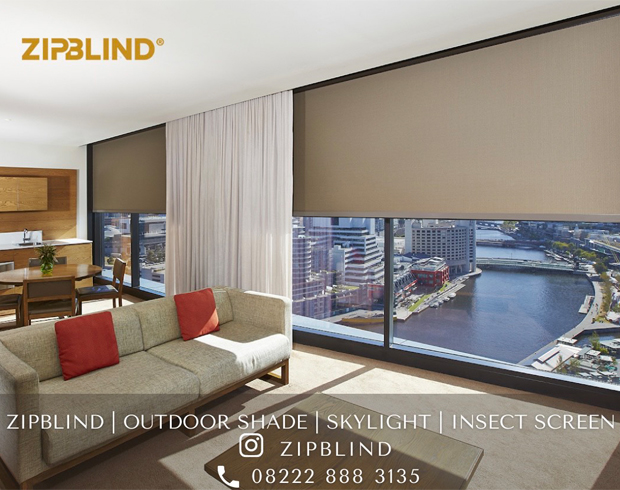 Presented by Zipblind
On Wednesday 8, for the customary Architect's Breakfast, Masterly will welcome the architect Francine Houben, co-founder and Creative Director of one of the world's most famous architecture firms, Mecanoo Architecten.
All these events are open to the public, subject to registration, and we will provide full details closer to the time.
The 2021 edition of the event, the fifth, can be thought of as a mini trade fair because of its size and variety, featuring designers, architects, artists, craftsmen, schools and com- panies offering furniture, furnishings and building products, but also fashion and personal accessories. To take an in-depth look at each contributor, we need to explore worlds, suggestions and references that can only be hinted at here, but we will provide more background to their stories in the newsletters that follow.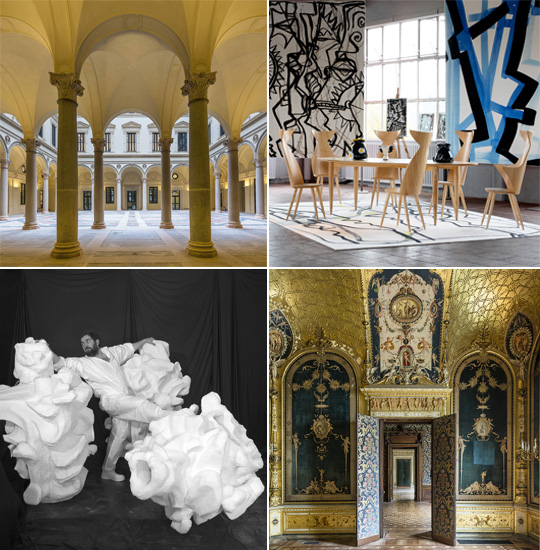 masterly 2021 – Corte interna | victor de bie | jordan artisan | Salotto azzurro
Ground floor
Masterly welcomes visitors with an installation hosted in the stately Main Courtyard of Palazzo Turati, a joint project organised by Cooloo – a leading developer of finishings and coatings – in conjunction with a pool of Dutch businesses working around the theme of reuse. With contributions from various designers and architectural firms, they will present an exhibition on the circular economy.
The courtyard will be scattered with the magical street lanterns designed by Vouw that interact with visitors… not just metaphorically but literally.
A covered passageway leads from the central to a more intimate courtyard that will be made to feel like a home patio, where Eigengijs brand outdoor furniture and a Haave Outdoor kitchen will be on show.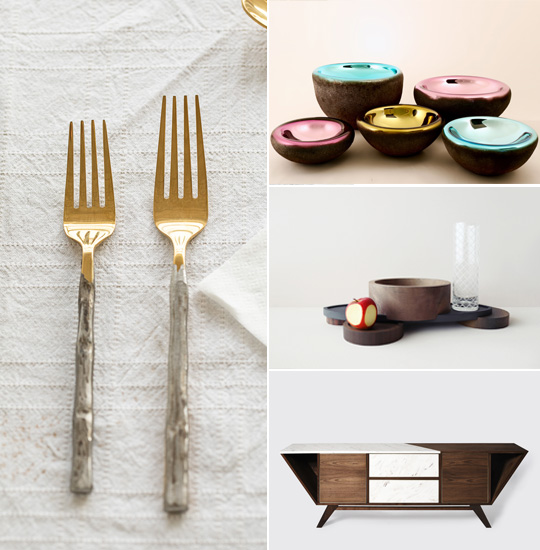 masterly 2021 – daniel van dijck | geir nustad reflections | Carina riezebos | hmc sjoerd schoenmakers
The spaces around the courtyard on the ground floor will host presentations by numerous event participants involved in individual or group exhibitions. They include HMC Vocational College with some of its most promising students, designer Carina Riezebos who presents a collection of trays with the companies Abet Laminati and Blok Plaatmateriaal, architect Osiris Hertman with a kitchen concept developed jointly with coating company Dekker, and designer Stefan Scholten, making his first appearance at Masterly where he will be presenting a new line of marble furniture.
The companies taking part range from FritsJurgens, with its door hinges, to Monasch by Best Wool, which uses high quality wool for its 100% recyclable products, and Muurmeesters, which specialises in fabric prints of Flemish masterpieces from the golden age.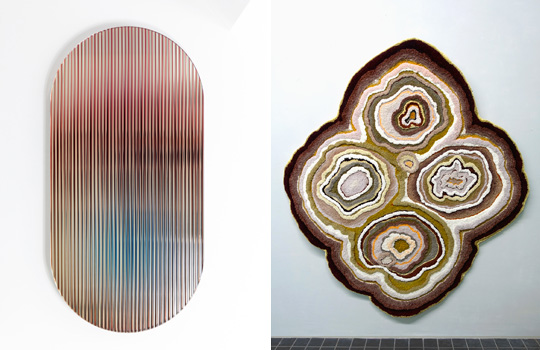 masterly 2021 – rive_roshan | lizan freijsen
The event will also have a more poetic side, of course, as can be seen in the Clouds installation by Bibi Smit, where a multitude of blown glass 'clouds' evoke the light and colours of northern skies.
The sense of poetry will also be evident in the portraits by artist Anton Corbijn, on show with handcrafted frames by Krützmann Lijsten, in the decorative panels constructed with resins and paints by Corine van Voorbergen, in the hand finished silver flatware by Daniel van Dijck, in the gilded leatherwork of Sebastiaan van Soest, in the chameleon-like furniture of Elise Luttik, and in the surreal moods of the photographs by Frieda Mellema, a Dutch artist who brings a poetic dimension to simple everyday objects.
Piano Nobile
The grand stairway decorated with a wall hanging by Lizan Freijsen leads up to the exhibitions on the Piano Nobile.
Here, before reaching the Sale Nobili, visitors will pass through four areas in which they can admire the textile products presented by Workingbert and Textile&More, the dream- like designs of Victor de Bie, and the interesting work of graphic designer Julia Janssen, who has created a book containing the 835 privacy policies we accept with 'one-click' without being aware of it.
The four richly decorated Sale Nobili in Palazzo Turati host the exhibition curated by Uniquole.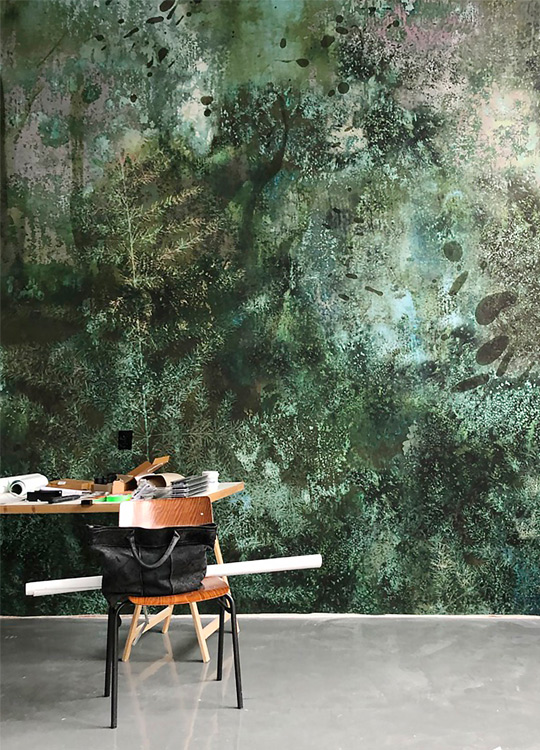 masterly 2021 – Workingbert ready to wall

The designers and companies featured in these rooms and throughout the Palazzo present a variety of approaches, styles, techniques and materials that only a visit can do justice to. Another point of interest will be to discover the work of designers who are (almost) all making their debut on the international scene: the evanescent wall hangings by Fransje Gimbrere, the sculptural pieces by duo Rive Roshan, the delicate glasswork by Selma Hamstra, the sustainable design solutions proposed by House of Thol, and the sculptural vases by Geir Nustad.
In the next room, the conceptual works by Studio Fahrenheit 212, which give pause for thought because of their implicit social criticism, will be joined by the limited edition series Elements of Time by young talent Nynke Koster: architectural fragments from ornamentation through the ages, transformed into soft seating elements.