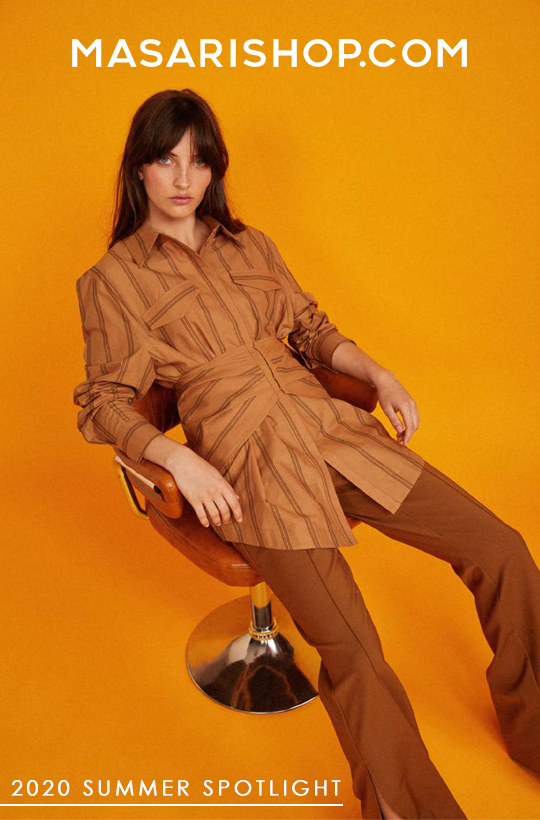 presented by

MASARISHOP.COM 2020 Summer Spotlight
Published by Sugar & Cream, Wednesday 02 September 2020
Text by Auliya Putri, Images Courtesy of Masari
As Hot As The Sun
Saatnya untuk tampil ringan dengan gaya menarik menyambut musim yang penuh dengan terik matahari. Koleksi musim panas di MASARISHOP.COM menyajikan beragam pilihan eksotis namun tetap trendy. Mulai dari gaun dengan flow layaknya gelombang pantai, kemeja dengan aksen seramai taman bunga, ataupun maxi shirt yang mengundang sejuknya angin.|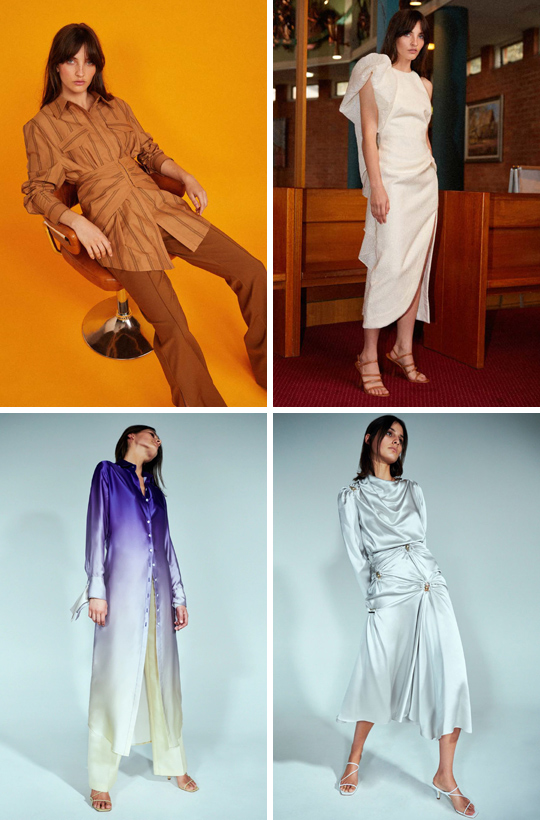 (Atas) Acler | (Bawah) Christopher Esber
Untuk koleksi musim panas dari label Acler, Christopher Esber, Solace, SJYP, Vivetta, Thurley, MSGM hingga CMEO Collective bisa Anda simak di sini.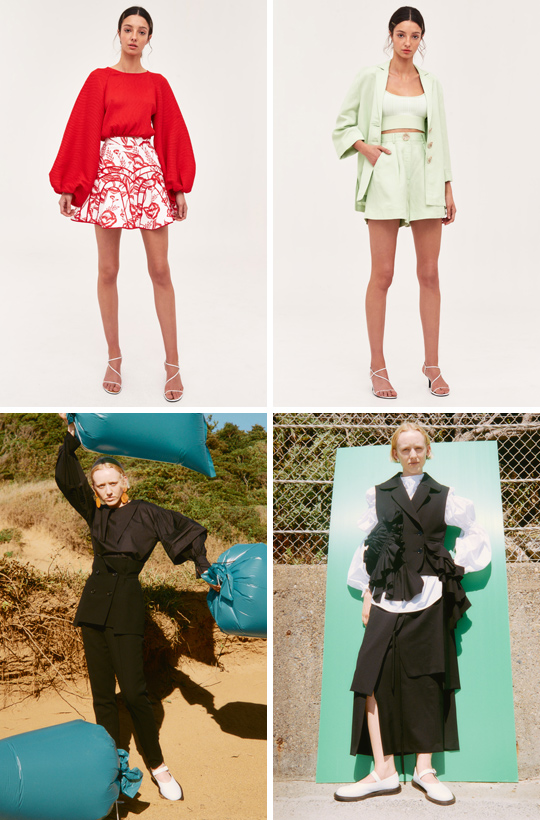 (Atas) Cmeo Collective | (Bawah) Enfold
Romantisme musim panas dituturkan Keepsake the Label melalui gaya modern yang terinspirasi oleh siluet couture namun masih dengan kelembutan khasnya. Koleksi dengan nama Valentina ini menampilkan motif yang bold hingga embroidery dalam bentuk floral.

Presented by Interni Cipta Selaras
Terkenal dengan koleksi gaun day-to-night, One Fell Swoop memainkan minimalisme dan fluidity yang  berfokus pada material single piece dari Europian silk atau Australian merino wool. Warna-warni yang terinspirasi dari alam berpadu cantik dengan potongan gaun membentuk badan dengan leher rendah.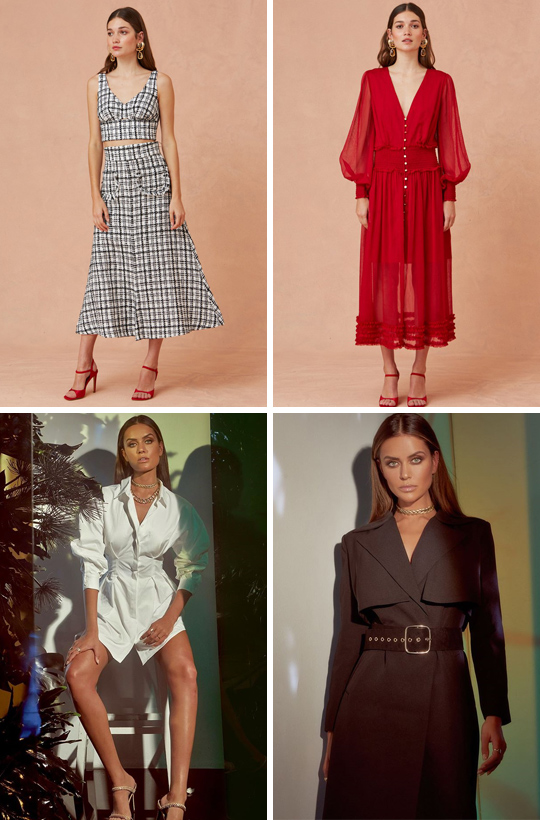 (Atas) Keep Sake the Label | (Bawah) Mossman
Sementara untuk Palmer Harding, koleksi musim panas ini terinspirasi oleh fotografi William Eggleston. Bereksperimental dengan teknik lipat, efek tersendiri hadir pada kemeja maxi dengan detail menarik di bagian bahu. Terlebih, set blazer dengan warna netral menghadirkan ciri khas label dalam pakaian formal yang berkelas.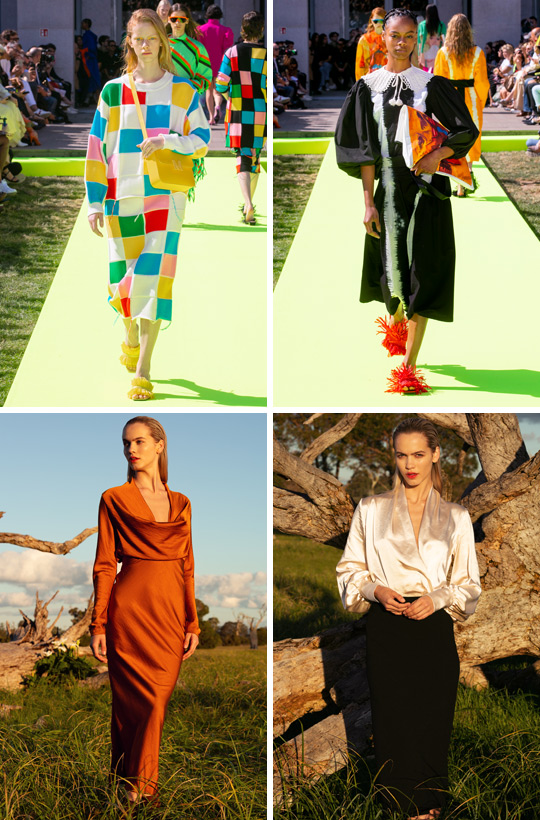 (Atas) MSGM | (Bawah) One Fell Swoop
Untuk Mossman, musim panas adalah saatnya menampilan siluet berani dengan tekstur eksklusif. Busana dengan potongan tersendiri mulai dari mantel, blazer, gaun renda tembus pandang, hingga blus berlengan balon, semua mewakili pernyataan gaya dengan percaya diri.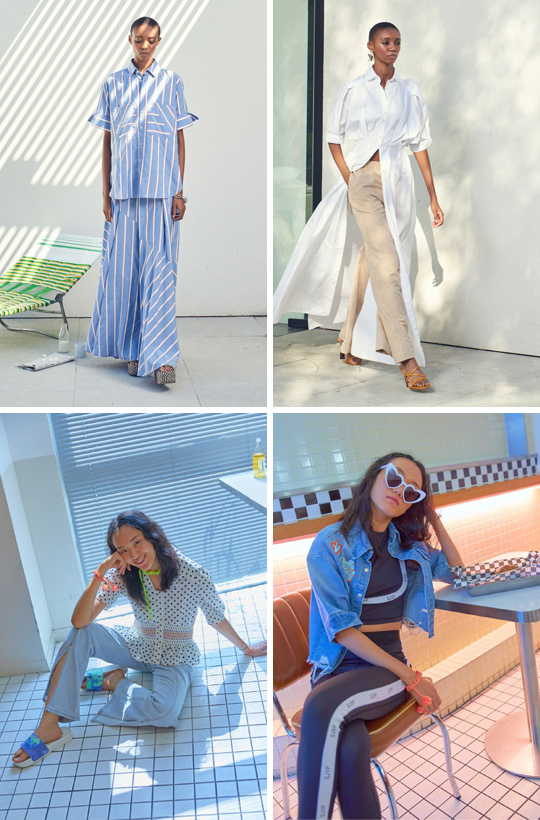 (Atas) Palmer Harding | (Bawah) SJYP
Berbeda lagi dengan Enfold, label fashion dari Jepang, yang bermain melalui warna monokrom hitam dan putih. Siluet santai namun berani bernuansa edgy menjadi highlight pada koleksi musim panasnya ini. Berpegang pada estetika normcore, koleksi ini dirancang untuk bertahan selama musim panas hingga musim-musim selanjutnya.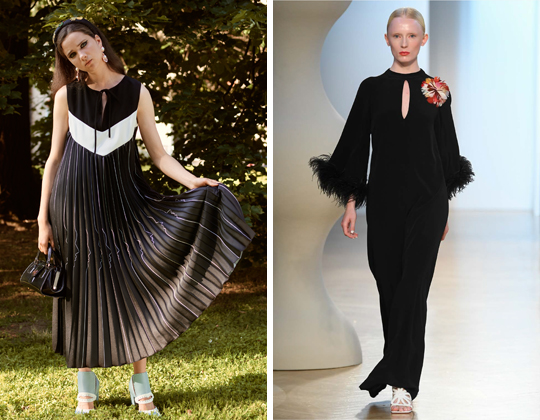 Vivetta