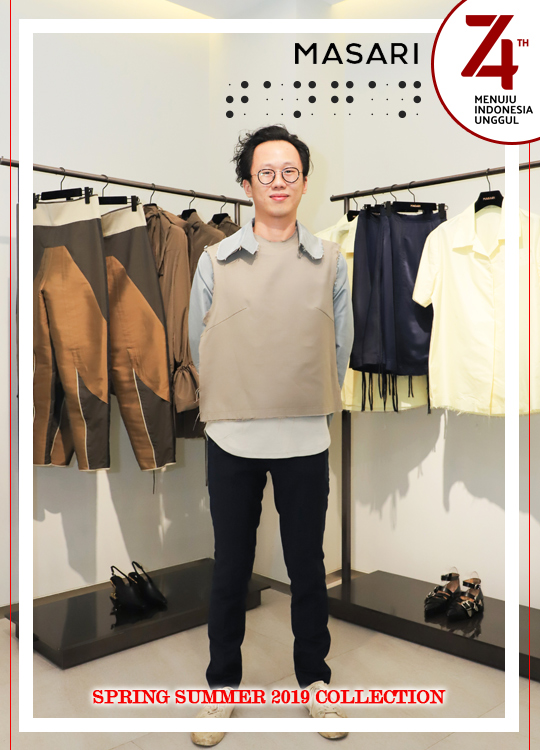 presented by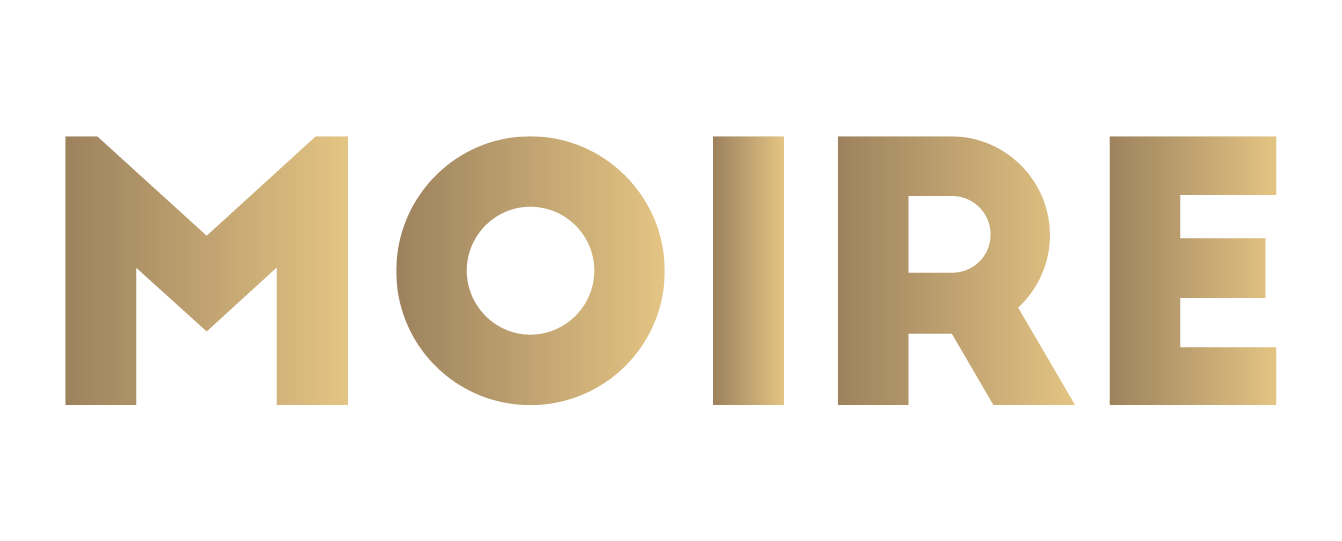 MASARI SHOP: TANGAN SPRING SUMMER 2019 COLLECTION
Published by Sugar & Cream, Thursday 08 August 2019
Text by Dinda Bestari, images courtesy of MASARI
Available at MASARISHOP.COM and Masari Store Senayan City.
Koleksi TANGAN Spring Summer 2019 kini tersedia di MASARISHOP.COM dan Masari Store Senayan City. Merek ini terkenal dengan desain kekinian yang sangat modern dan teknik penjahitan yang akurat serta memiliki tekstur luar biasa. Pada 1 Agustus 2019 di Masari Store Senayan City, menghadirkan sesi preview dan styling style oleh sang desainer, Zico Halim,  bersama tiga model dengan karakter yang berbeda. Sesi styling style menjadi bagian yang menarik dari acara ini karena sang desainer sendiri langsung memberikan inspirasi gaya tentang cara memakai koleksi dan cara memadu madankan dengan tas dan sepatu dari koleksi Golden Goose, Charlotte Olympia, Toga Pulla, Elleme, Wicker Wings, dan Rodo.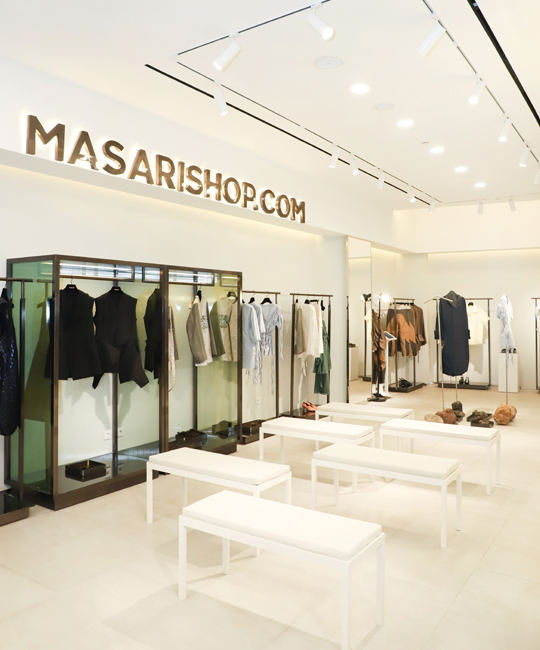 The Collection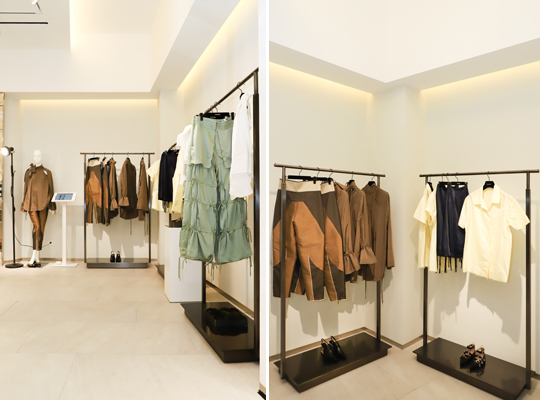 The Collection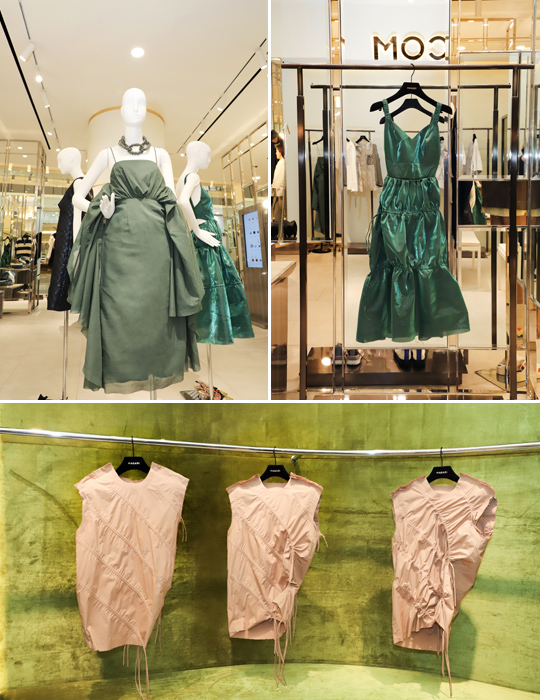 The Collection
Koleksi Spring / Summer 2019 ini bertajuk "Shift", yang merupakan perpanjangan dari proses berpikir. Sebagai kata kerja, kata shift berarti bergeser dari satu tempat ke tempat lain, terutama jarak yang kecil. Sebagai kata benda, ini lebih mengacu pada sedikit perubahan posisi, arah, atau kecenderungan. Kata itu menimbulkan gerakan dalam menciptakan sesuatu sebagai hasilnya. Melalui koleksi ini, TANGAN bertujuan untuk menyoroti isu-isu dan fenomena terkini dalam budaya modern yang memprovokasi atau bahkan mendorong gerakan yang disengaja dalam menciptakan dampak yang lebih besar. Duo di belakang merek ini adalah Zico Halim dan Margaretha Novianty.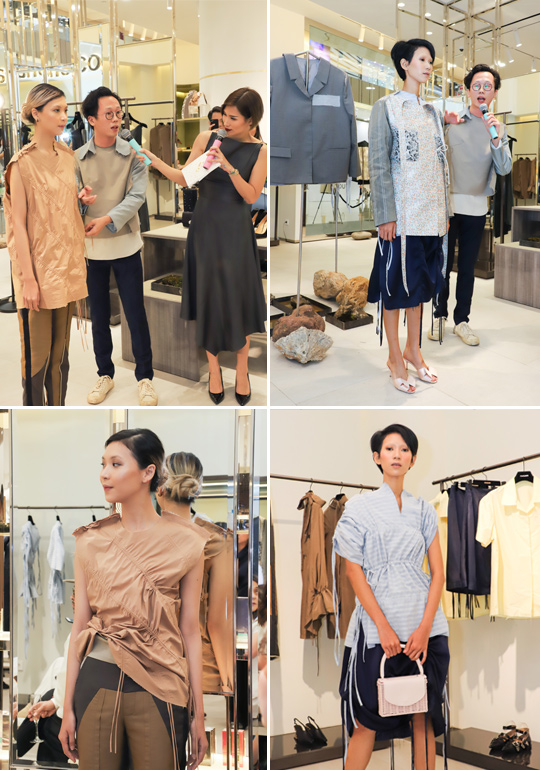 Styling Session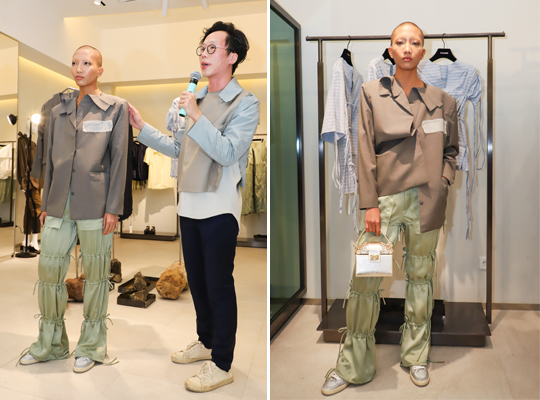 Styling Session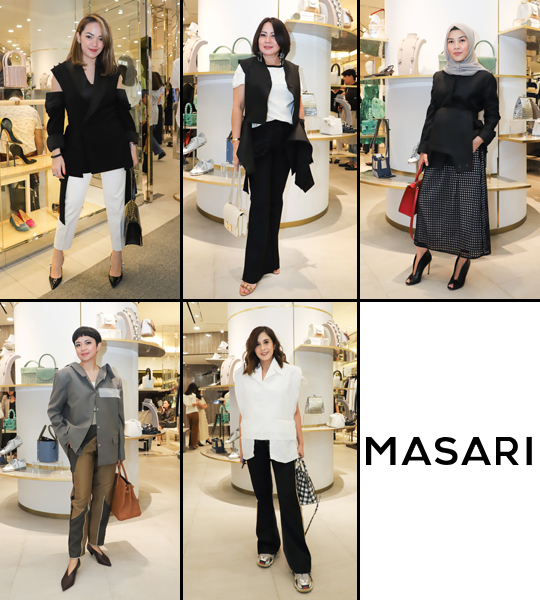 The Hosts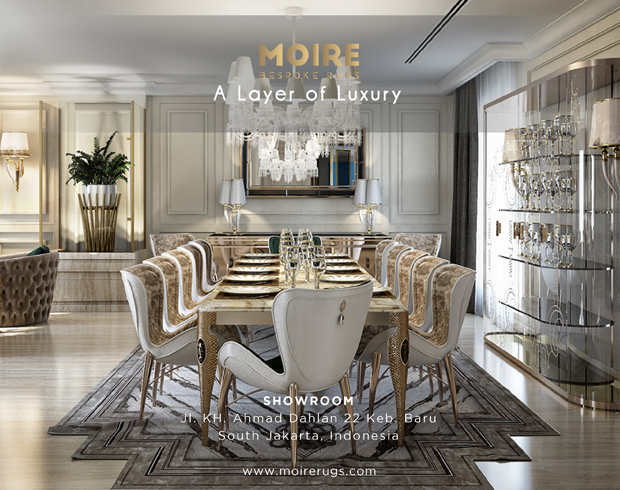 Presented by MOIRE Rugs
Lebih dari 150 tamu menghadiri acara ini, termasuk para host yang cantik; Yuni Jie, Lita Dimpudus, Andina Narang, Dewi Ivo, dan Joy Roesma. Sementara itu, banyak tamu undangan lainnya seperti Olla Ramlan, Diana Saksen, Anastasia Siantar, Ayla Dimitri, dan banyak lagi. Dan MASARI menawarkan diskon 10% untuk semua koleksi TANGAN baik via online dan offline serta dan diskon 10% untuk semua produk di Masari Store Senayan City. Tidak hanya itu, para tamu dapat menikmati instalasi seni memikat karya Lianggono. An installation exemplifies the set of finite versus infinite, absence versus presence; with an open hole into an unlimited space, suggesting poetic and mythical resonance − Merupakan refleksi diri dari sebuah keintiman dan naluri bagaimana kita merepons alam sekitar.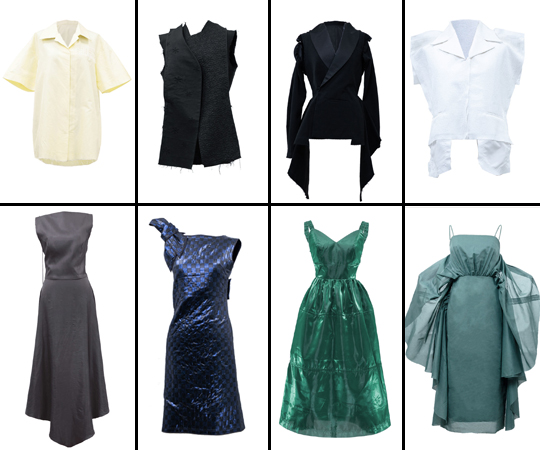 Product Shot – Yellow Oversized Shirt, Black Deconstructed Vest, Black Peplum Vest Jacket, Beige Poncho Backless Shirt, Dark Grey A-Line Handkerchief Dress, Blue Metallic Checkered Dress, Green Versatile Drawstring Dress, dan Green Gathered Midi Dress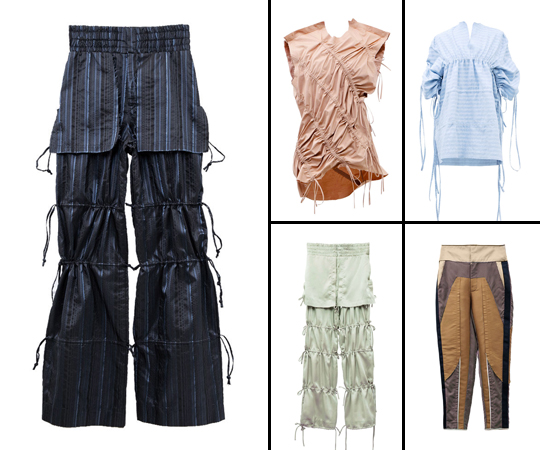 Product Shot – Navy Drawstring Stripes Pants, Brown Sleeveless Drawstring Shirt, Blue Versatile Drawstring Blouse, Green Drawstring Pants, dan Multicolor Tailored Pants III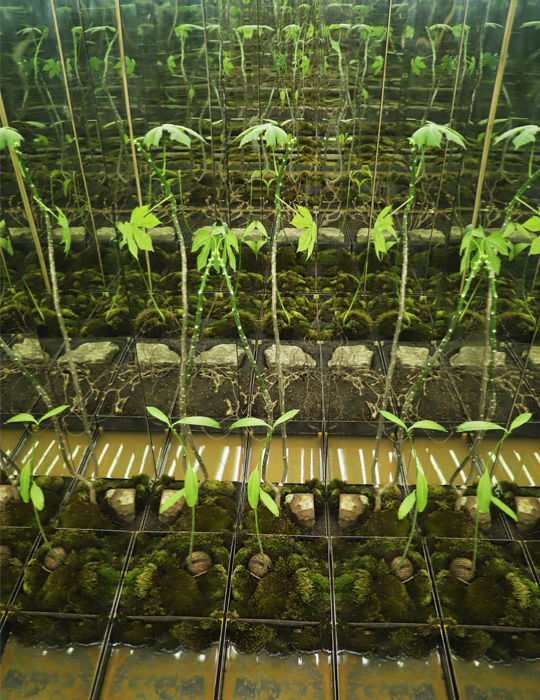 Art Installation by Lianggono