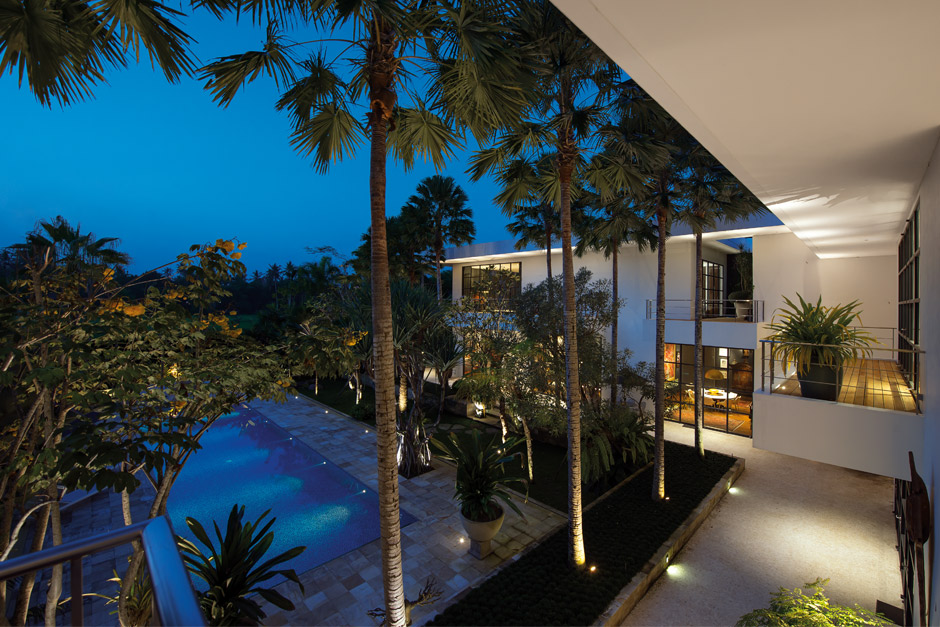 Mandala View
The home of Emmo & Narcisse Italiaander in Borobudur, Central Java
Emmo & Narcisse settled on a beautiful 7,000 square meter plot a stone's throw from, and with direct views of, the Borobudur temple, Indonesia's single most famous national icon, the world's largest Buddhist temple.
Borobudur is easily accessible by well-maintained roads and is home to the acclaimed Amanjiwo Hotel. It is only forty kilometres from Yogyakarta, a cosmopolitan ancient royal capital with many universities and an international airport.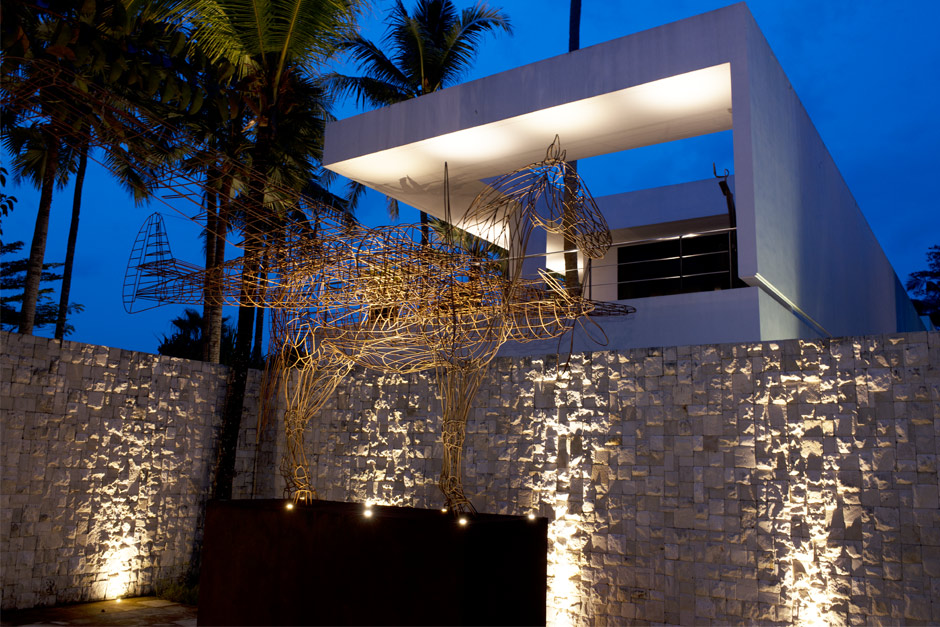 Iconic Javanese Landscape
Iconic Javanese scenery of verdant rice paddies, punctuated by remnants of ancient temples and places of contemplation and smouldering volcanoes (Sumbing, Merapi and Merbabu), and the majestic Menoreh hills.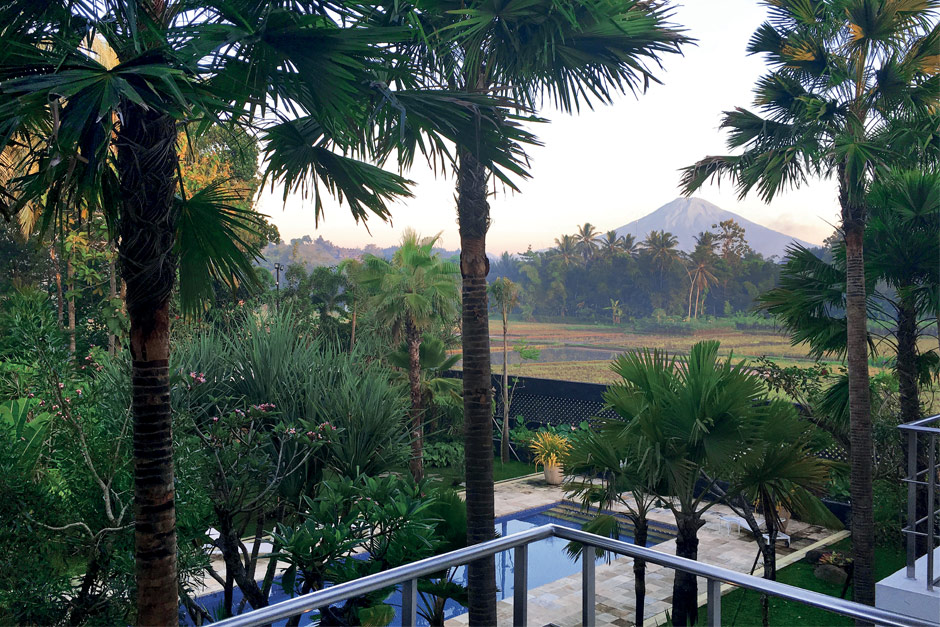 Award Winning Indonesian Architect
The Italiaanders worked with the award winning Indonesian architect, Gregorius Supie Yolodi, to conceptualize and design their new home Mandala View.
The design for the two-story L shaped building, with its 1200 square meter floor plan, was far from straightforward. The interaction between spaces, corridors, three to four metre high ceilings and pivoted doors, large windows, spacious wrap around balconies with wooden decks, and several skylights, presented a multitude of challenges, along with the demand for international quality, and sophisticated construction technologies, such as 120 twelve-metre long bore piles to secure the foundations.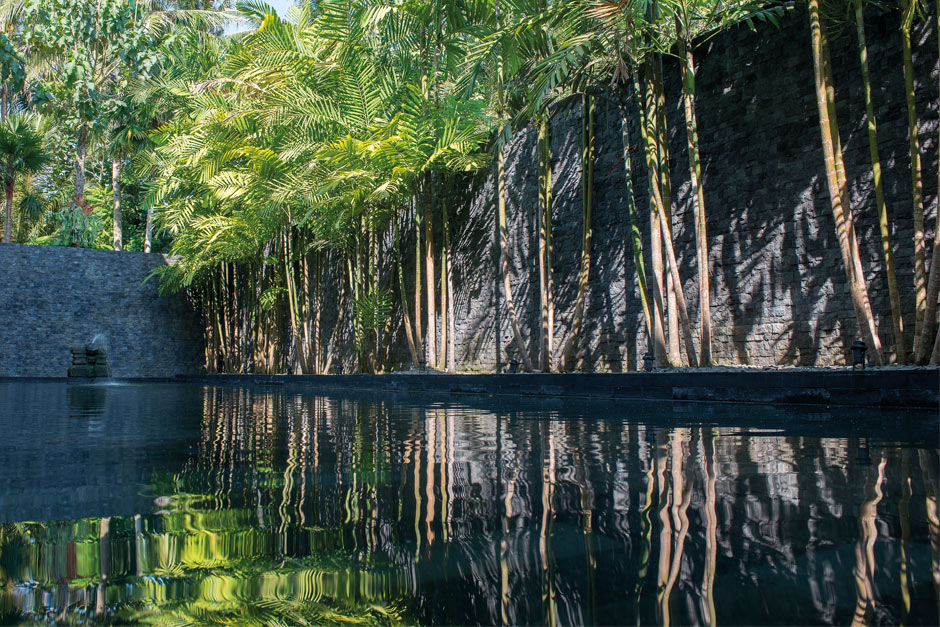 The main entrance, leads to a foyer flanked by large reflecting ponds with spouting fountains creating the soothing sounds of falling waters.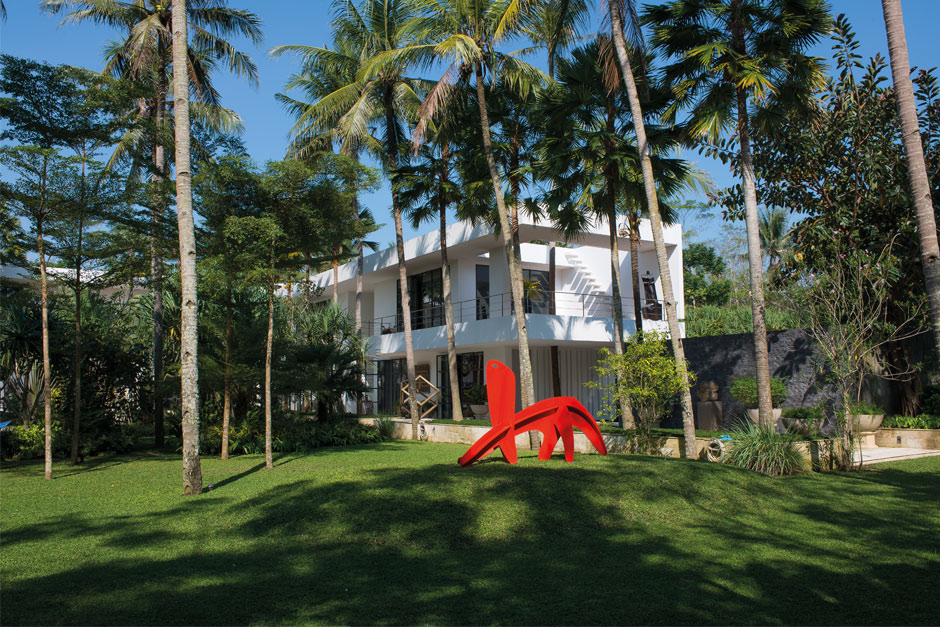 A sandstone terrace surrounds the entire house, bordered by 30 10-meter tall Sadeng Palms, with views of the 20-meter long salt water swimming pool, flanked by lush gardens on both sides.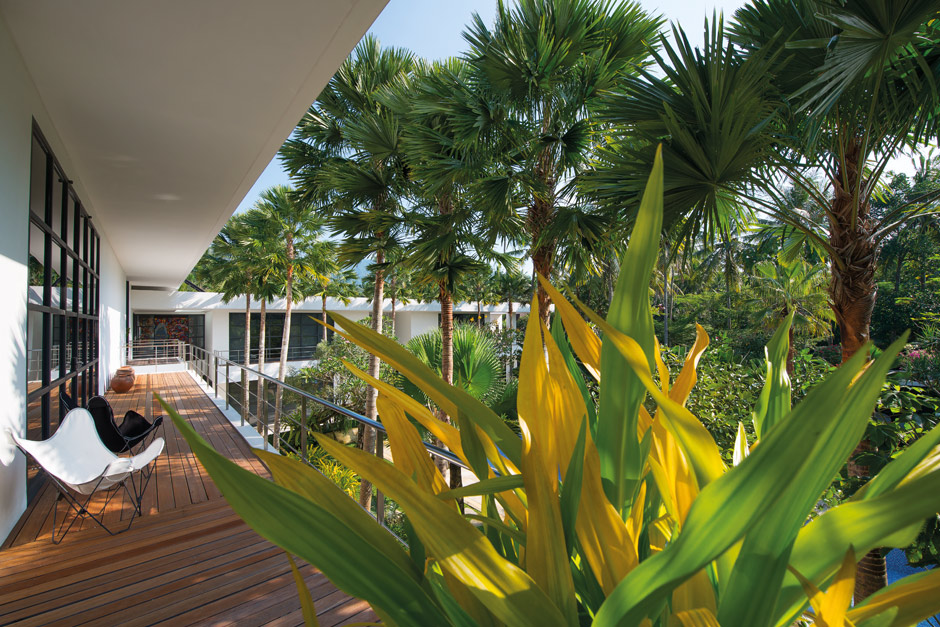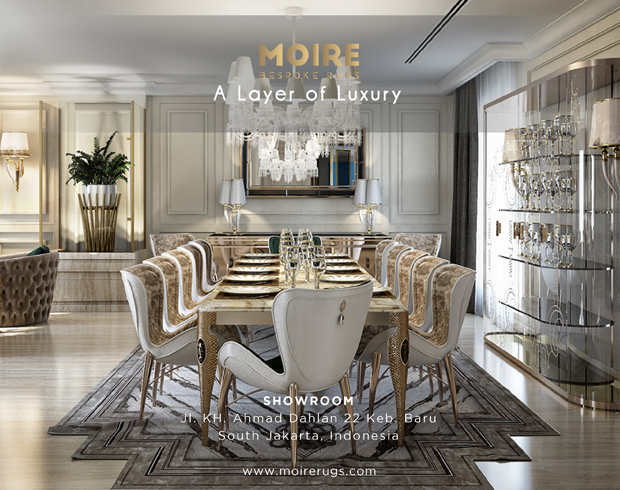 Presented by MOIRE Rugs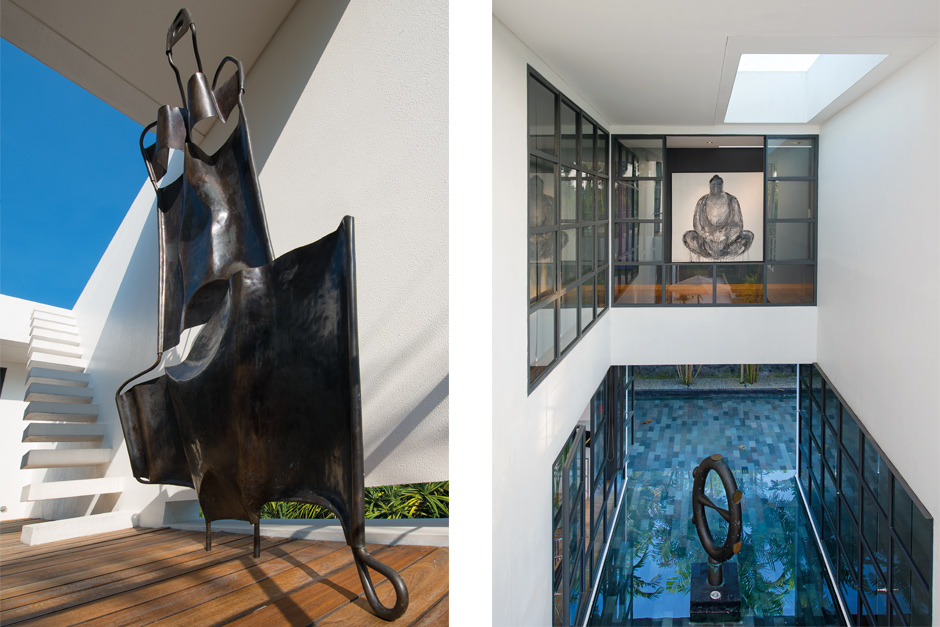 Surrounded by Art
Mandala View, apart from being a haven for Emmo and Narcisse, and home to their art collection, was conceived as a nexus where artists, collectors and friends could meet.
To this effect, the expansive grounds were designed to be both a botanical garden and a sculpture garden featuring some of the larger sculptures in the collection as highlights, complementing the art within the main house.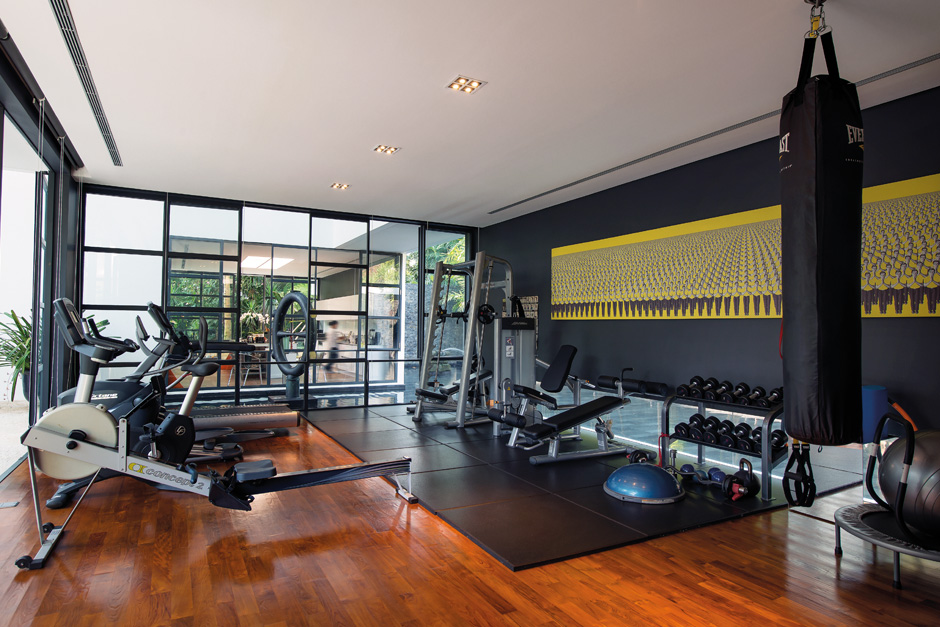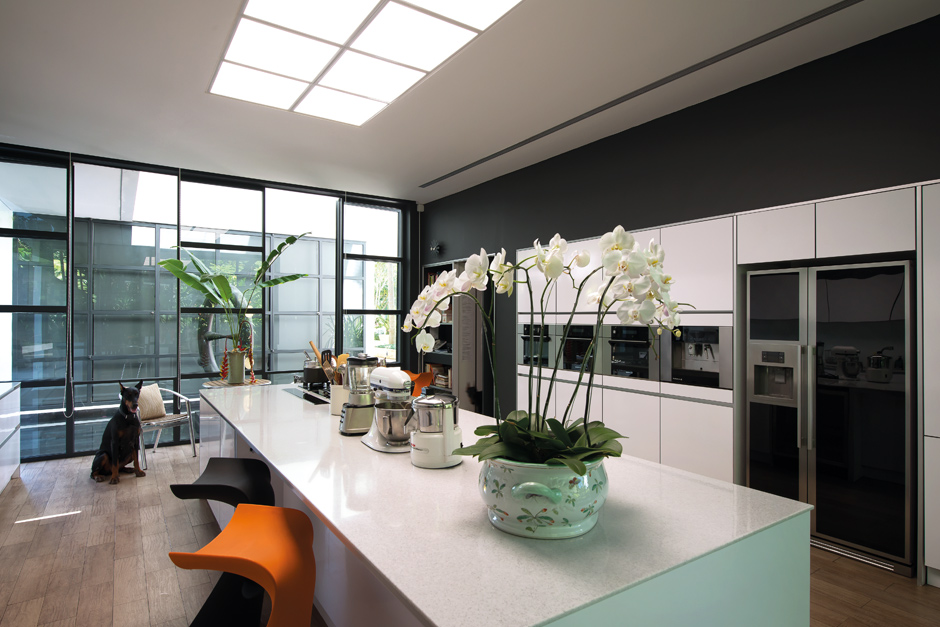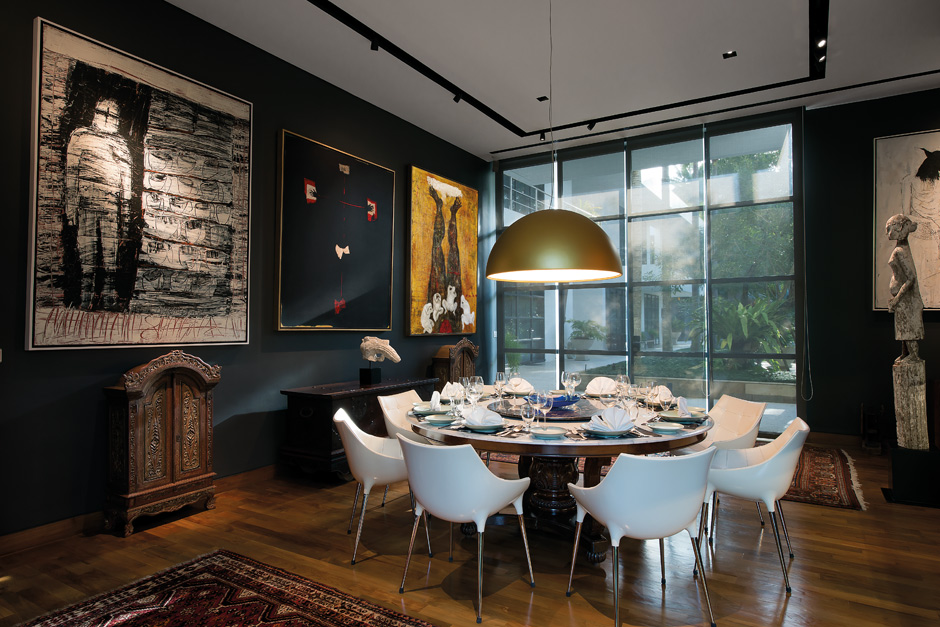 Living Home
Emmo is a firm believer that form should be driven by function. As the luxuriant botanical gardens soften and complement the main structure, so do the art and furnishings of the interior. The whole is transformed into a living home that breathes and changes with each day. Each step and turn offers a new surprise.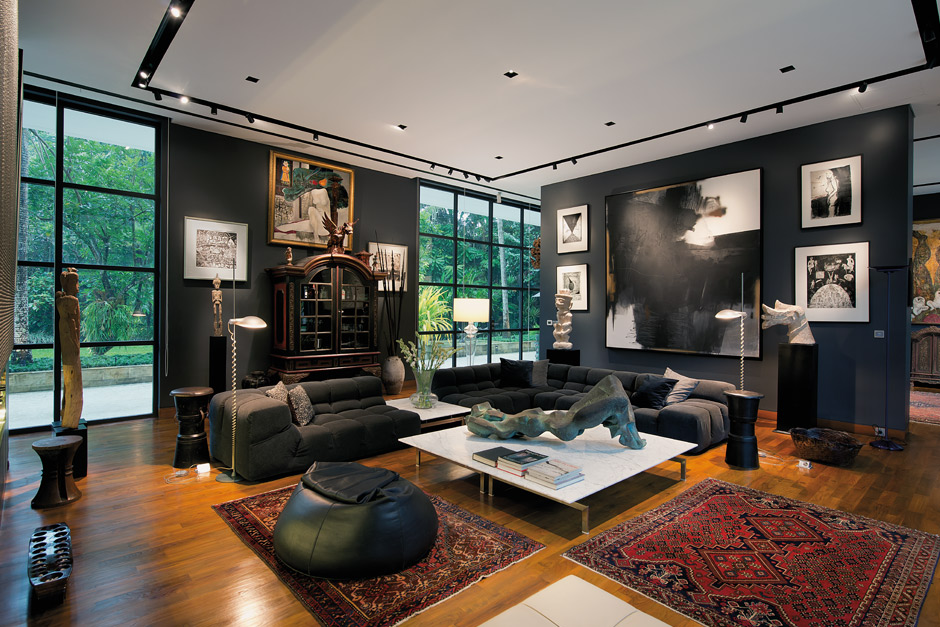 A fusion of complementing styles
The interior is a fusion of complementing styles that accentuate and juxtapose artworks and objects to create a dramatic, theatrical, exciting living environment where high-end Italian designer furniture meets 19th century Javanese palace cabinets based on Baroque precedents, Sculpture – modern, Balinese, Javanese and tribal – is seamlessly integrated into the whole, as are ethnographic objects.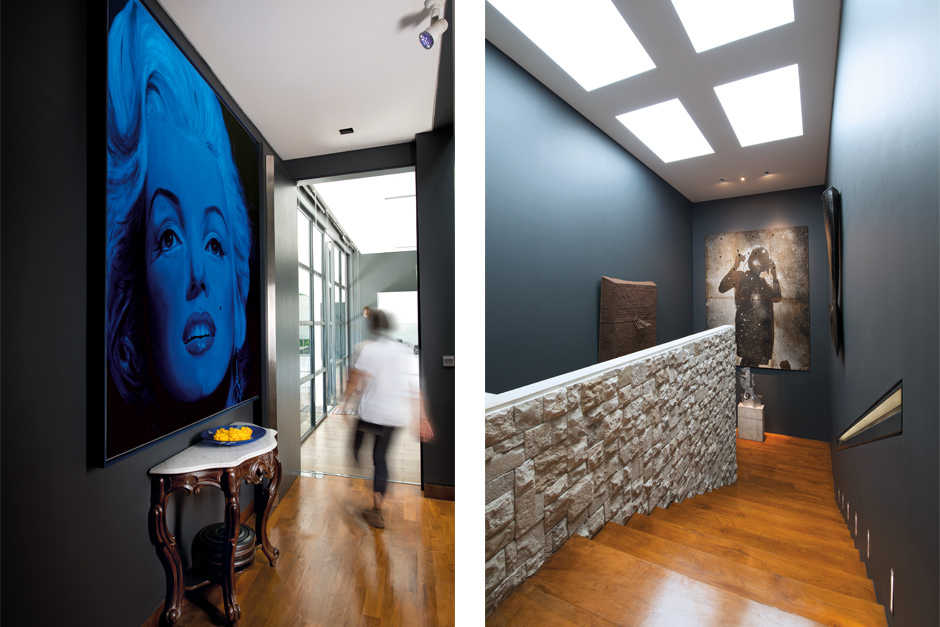 A Pioneering and Groundbreaking Architectural Statement.
Built with passion and love, it is tempered by a fine sense of aesthetics and function. While grand, the main structure does not seek to impose itself on its users but takes a backseat that allows a graceful introduction to a subtler and more whimsical concept where the love of art, architecture, nature, local tradition and history provide a foundation and setting for a celebration of art and living.