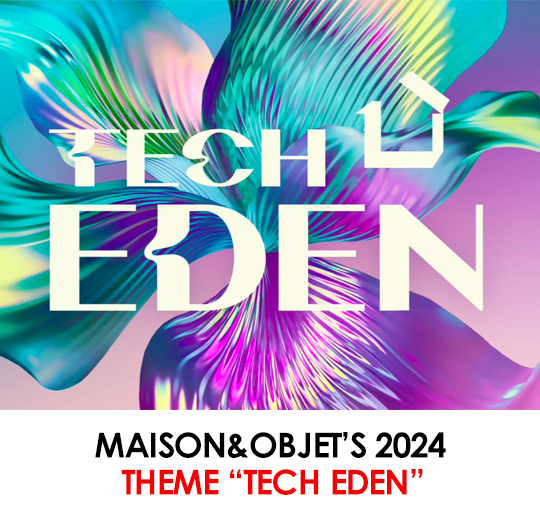 presented by

MAISON&OBJET'S 2024 THEME "TECH EDEN"
Published by Sugar & Cream, Tuesday 07 November 2023
Images courtesy of Maison&Objet
M&O's 30 Years Anniversary
In 2024, Maison&Objet marks 30 years of French-inspired excellence in the home décor, design and lifestyle industry. Marking this occasion, the show will take visitors on a journey to a re-enchanted future, where technology and nature exist in harmony.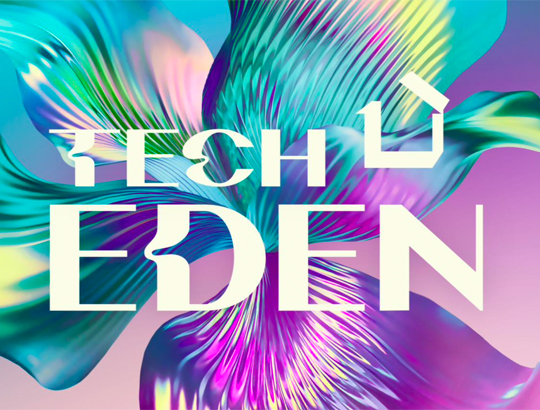 Challenging the antithesis in its title, TECH EDEN, the theme of this anniversary year will be explored throughout 2024 at the Paris fair, in the city's showrooms, and on M.O.M marketplace. It will be embodied in the three areas of expression dear to Maison&Objet: interior architecture, retail, and hospitality.
"This anniversary edition will mark a significant development in Maison&Objet's ability to support its customers, while also celebrating 30 years of inspiration, creativity and closeness to its community."- Mèlanie Leroy, Managing Director of Maison&Objet.
In continuation of last year's theme "ENJOY!", TECH EDEN conveys a dream-like optimism through shape and colour, focussing this time on a futuristic biophilia, a new world of well-being.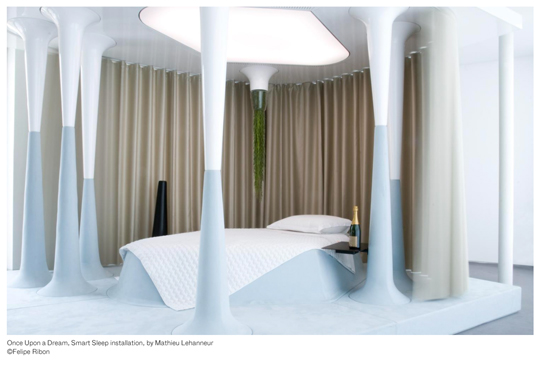 Mélanie Leroy, Managing Director, shares: "Maison&Objet is more attentive than ever to its customers and their needs, positioning itself at the heart of key challenges, now and in the future, by connecting creativity, innovation and eco-responsibility. Our ambition is to illustrate all the opportunities available to the home décor, design and lifestyle sector, and actively support its development. This is reflected in the quality of the programme of events for the upcoming edition: the Designer of the Year's innovative project, the development of a What's New? space providing concrete responses to the challenges in retail, and the Hospitality Lab, embodying a unique forward- looking vision of the hybridisation of hospitality venues. "
New Futures & Paradise Regained
Maison&Objet's 2024 theme "TECH EDEN" was devised in collaboration with the creative strategy agency Peclers Paris, which sees it as an opportunity to "highlight the profound evolution in the relationship between science and nature, and project it into a sustainable and desirable future."
Seeking to bring substance and poetry to the notion of progress, Peclers offers a progressive concept enriched by scenographic interpretations, at times soothing, at times energising, always inspiring. This narrative, reconciling a futuristic utopia with new realities, will feed into the show's activities, encompassing all sectors of interior decoration and design, arts and crafts, retail, decor and hospitality.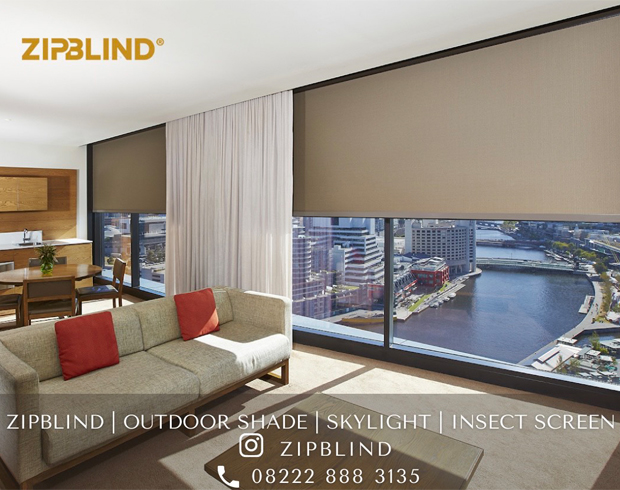 Presented by Zipblind
Through immersive experiences, TECH EDEN invites professionals to rethink spatial design and layout, augmented by technological innovation, and employing innovative aesthetic and environmental approaches.
Science fiction has entered a new era and adopted a new discourse. It is no longer modelled on the kind of journey through space and time at the mercy of mysterious aliens filmed by Stanley Kubrick in his cult movie 2001: A Space Odyssey (1968).
While James Cameron's latest epic Avatar 2 (2022) immerses us in a fantastical natural environment, Thomas Cailley's Animal Kingdom (2023) explores the idea of mutation in a world of half-human, half-animal hybrids, symbolising profound cultural and societal change, all enhanced by a poetic and emotional narrative.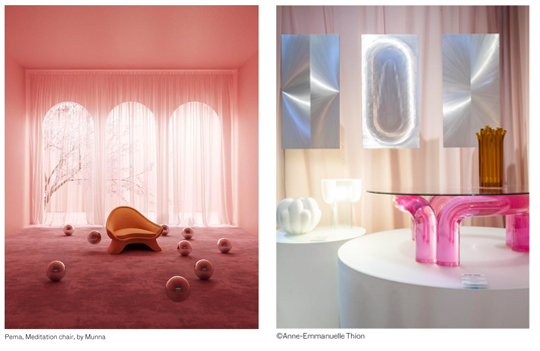 The desire in this new-generation narrative is no longer to reclaim space, but rather an original paradise and a return to a wild existence exalted by scientific progress.
Three areas of exploration, to discover at Maison&Objet Paris
TECH EDEN will take place in several different locations, giving expression to its futuristic aesthetics and technological advances, as well as its gentle approach and appetite for a return to biophilia. Venues are becoming hybridised, and their uses more diverse.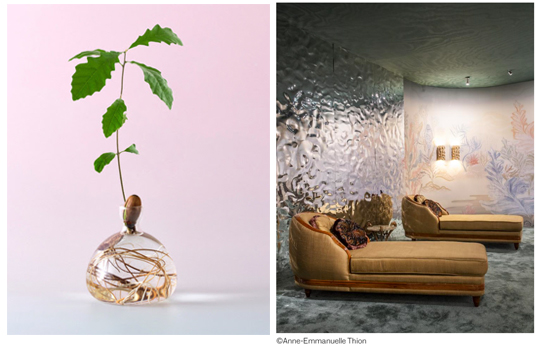 The retail, seen through 3 trends
More than a simple presentation, the "What's New? In Retail?" space has evolved into a genuine think-tank for the now omni-channel distribution sector, offering a selection of new products, a programme of workshops and conferences, a café, and a wealth of merchandising ideas. François Delclaux will thus present a space for sourcing, inspiration and exchange, in collaboration with the global design agency BETC. The scenography of the venue has been given the softest of designs, where "tech" makes a discreet appearance, expressed by enveloping materials, natural forms, and gentle colours. This will serve as a showcase for three major trends: sustainable minimalism, responsible brutalism (re-use and recycling of materials), and organic fluidity.
The home as a soothing cocoon
In a post-confinement context, the home, behaviours and practices are being transformed by remote working, open- source technology, and e-commerce. The strong emerging trend in interiors continues: the private residence is regarded as a refuge, a soothing cocoon with a friendly, modular design; the living room becomes an office, while the bathroom is a living room dedicated to well-being. At the show, Elisabeth Leriche's "What's New? In Decor" trend space will focus on a fresh approach to interior decoration inspired by the theme of the session and translated into patterns, textiles, installations and immersive décor.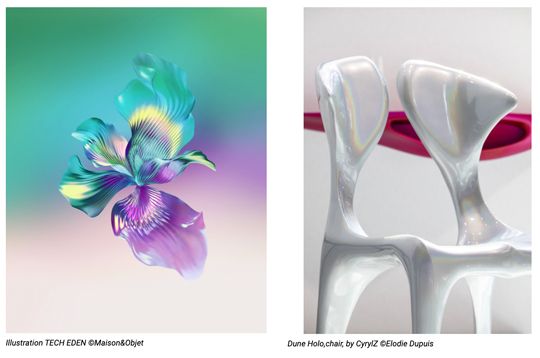 The hospitality sector as an escape pod
At the heart of the "Hospitality Lab", Peclers Paris will offer three biophilic, immersive and future-focused escape pods in its Trends Forum: awakening, active and regenerative. Each of these will embody one of the facets of a hospitality sector that is constantly evolving and offering new approaches to the beneficial getaway experience: the cafe blends into a well-being space, luxury spas pop up in hotel rooms and offer multi-sensory experiences, and waiting locations such as airports or train stations mutate into sports halls thanks to the latest immersive technologies.