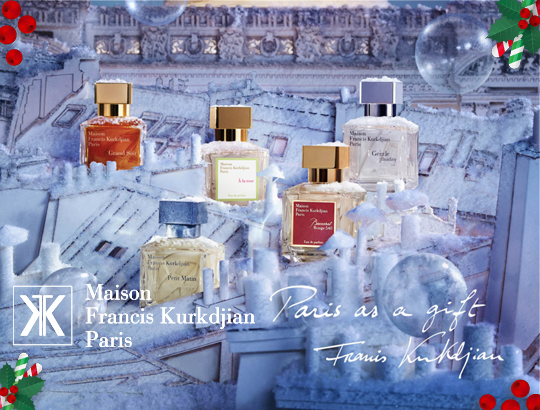 presented by

Maison Francis Kurkdjian, Paris : Holiday Collection
Published by Sugar & Cream, Monday 07 December 2020
Text by S&C, images courtesy of MFK
An Enchanted and delighted Christmas
Di penghujung tahun, selebrasi liburan, musim dingin dan perayaan Natal ini Maison Francis Kurkdjian (MFK) menghantar fantasi kita semua pada kota cantik Paris. MFK membuka pintunya ke dunia peri dan menawarkan pilihan harta karun wangi sebagai perjalanan yang sensational dan tak terlupakan. Segudang pilihan harta karun dari MFK untuk diletakan di bawah pohon Natal atau sebagai hadiah untuk kegembiraan indera di puncak selebrasi.
Koleksi Maison Francis Kurkdjian (MFK) bisa Anda dapatkan di The Papilion, Kemang – Jakarta Selatan.
Berikut pilihan khusus untuk tahun ini: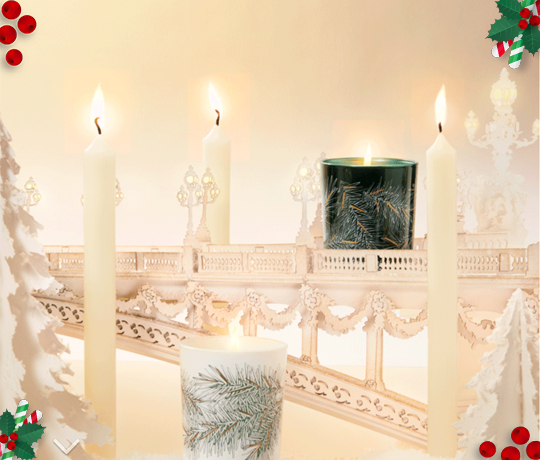 Mon beau Sapin Image
Mon beau Sapin : Scented Candle & Scented Candlestick
Selami jantung hutan dan aroma khas pohon cemara di musim dingin yang membangkitkan suasana tradisional Natal dengan lilin Mon beau Sapin. Kemasan Mon Beau Sapin turut mengundang perjalanan imajiner musim dingin di antara hutan cemara: grafis daun cemara berwarna hijau dengan latar belakang salju putih diberi sentuhan emas.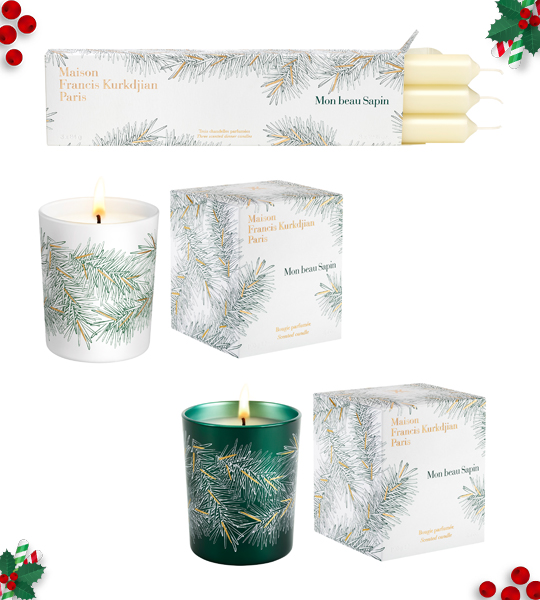 Mon beau Sapin Scented candlesticks | Mon beau Sapin Scented candle White | Mon beau Sapin Scented candle Green
Tahun ini juga, Mon beau Sapin siap memanjakan kemeriahan meja makan dalam bentuk lilin satuan (scented candlestick). Lilin edisi terbatas ini sebagai tanda penghormatan pada Art de Vivre à la Française dan peralatan makan, yang sangat disayangi oleh Francis Kurkdjian.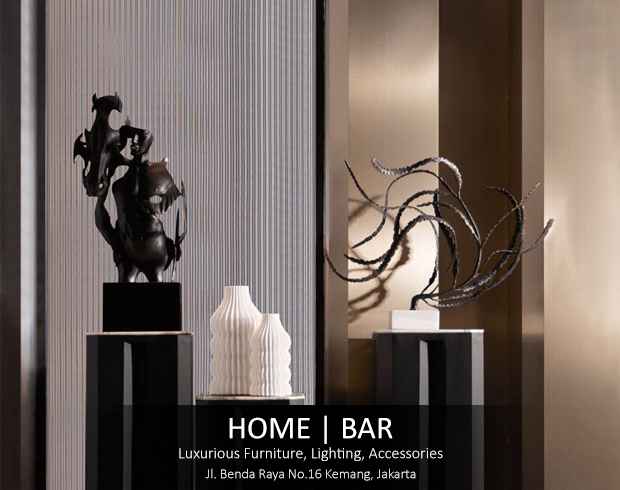 Presented by HOME | BAR
The Iconic Fragrance Wardrobes for Her or Him : 8 x 11 ml
Koleksi ini menawarkan keberanian dan kebebasan memilih satu dari 8 parfum MFK untuk menyesuaikan kepribadian dan emosi. Bentuknya yang mungil sempurna untuk dibawa-bawa dan dihadiahkan. Setiap koleksi dilengkapi dengan wadah semprotan Globe Trotter yang ringkas dan kecil.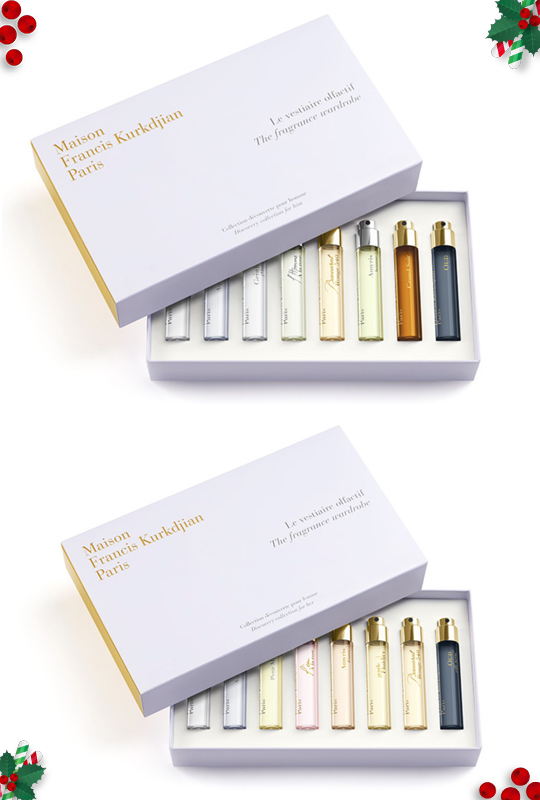 Fragrance Wardrobe for Him | Fragrance Wardrobe for Her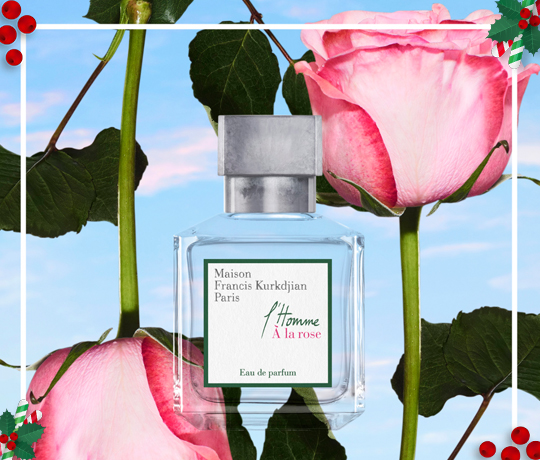 l'Homme À la rose
l'Homme À la rose (70ml & 30 ml)
Kejutkan dan hadiahkan si dia dengan Eau de parfum terbaru yang sensational dan energik dari bunga mawar untuk Pria yaitu l'Homme À la rose ( a rose for men). Mendobrak batasan-batasan konvesi bunga mawar, Francis Kurkdjian menciptakan sensasi baru yaitu aroma bunga mawar untuk pria. Tentunya ini menjadi daftar wajib tahun ini sebagai hadiah tak terlupakan.