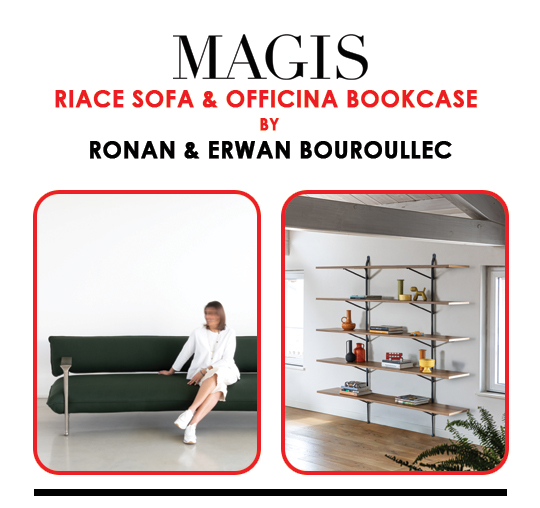 presented by

MAGIS – RIACE SOFA & OFFICINA BOOKCASE BY RONAN & ERWAN BOUROULLEC
Published by Sugar & Cream, Thursday 20 April 2023
Images courtesy of Magis
Available Now
Magis has just announced that the Riace sofa and the Officina bookcase by Ronan and Erwan Bouroullec, first presented during the 60th edition of Salone del Mobile.Milano in 2022 are now available.
Magis will be at Salone del Mobile.Milano in Hall 2, Stand D15/E14
Riace sofa
Named after the two mysterious bronze sculptures found in southern Italy, dating back to the 5th century BC, the Riace sofa is – in its way – just as fascinating and unexpected.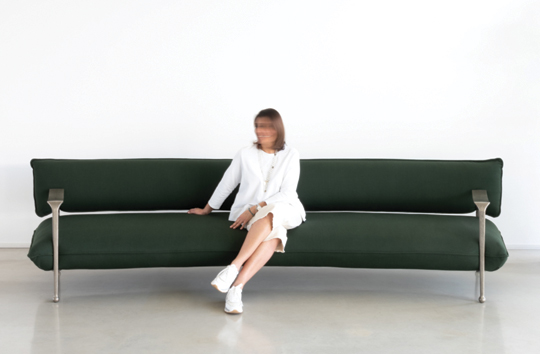 Not only does it seduce thanks to the elegance of its white-bronze armrests and curved structure, but it also surprises with its majestic dimensions.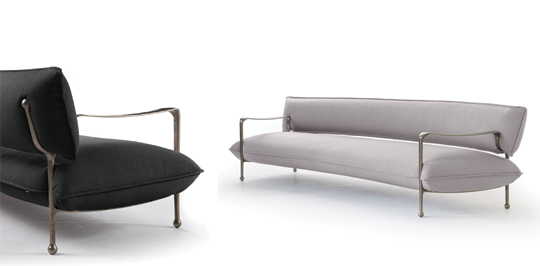 Riace is almost 3.5 meters wide, and available in dark green, black, or grey.


Presented by Interni Cipta Selaras
Officina bookcase
The latest entry in the Officina collection, this wall-mounted bookcase, characterised by clean lines and extreme functionality, offers an elegant solution to store your books and showcase objects. Paired with a comfortable Officina armchair, it creates the right vibe for a cosy reading space. The rough, artisanal structure in wrought iron – fil rouge of the collection – holds shelves in the finishes walnut or black, giving a modern interpretation to an ancient craft. The shelves are either one or two meters long, with the smaller available also with a writing desk top.