Why Not Midnight Blue?
Perayaan akhir tahun dan Natal yang kian dekat, apakah Anda sudah memikirkan bagaimana mendekorasi hunian? Sugar & Cream menawarkan inspirasi dekorasi di luar pakem pada lazimnya yaitu Why not midnight blue?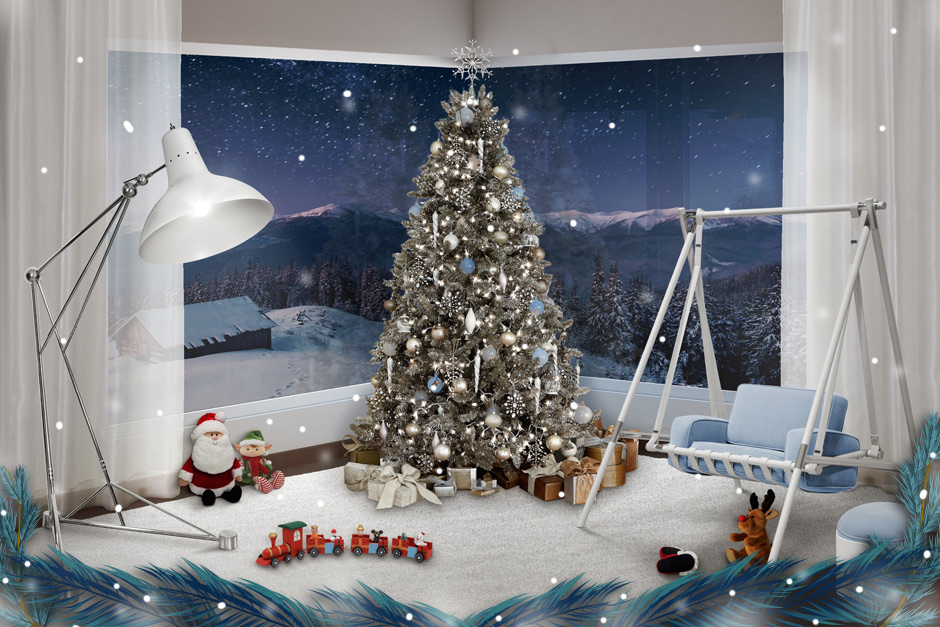 Circu: Christmas Decoration Feel the magical spirit
Rangkaian warna biru, seperti biru tua, biru kehijauan, atau biru keabu-abuan, semuanya bekerja untuk menciptakan suasana yang syahdu dan menenangkan pada hunian.  Sentuhan biru ini mengingatkan pada langit dan laut yang tenang, dan dengan memasukkan tone yang intens ini ke palet warna Natal 2019, Anda akan segera terbawa ke Magical Winter Wonderland.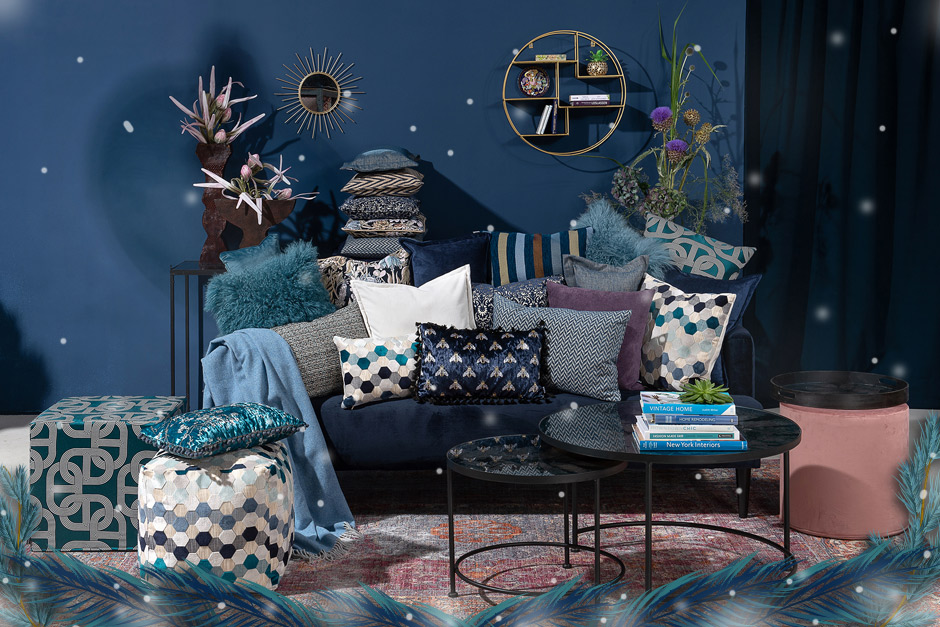 HOCK: HOCK Lady Posh Indoor Kollektion
Aksen Natal tradisional dengan warna merah tua dan hijau bisa menambah semarak dan meberi kesan modern ini. Atau Anda dapat memberikan sentuhan 'twist' dekorasi Natal konvensional dengan menambahkan aksesori oranye hangat dan tren glasial biru ini akan selalu terlihat elegan dan unik.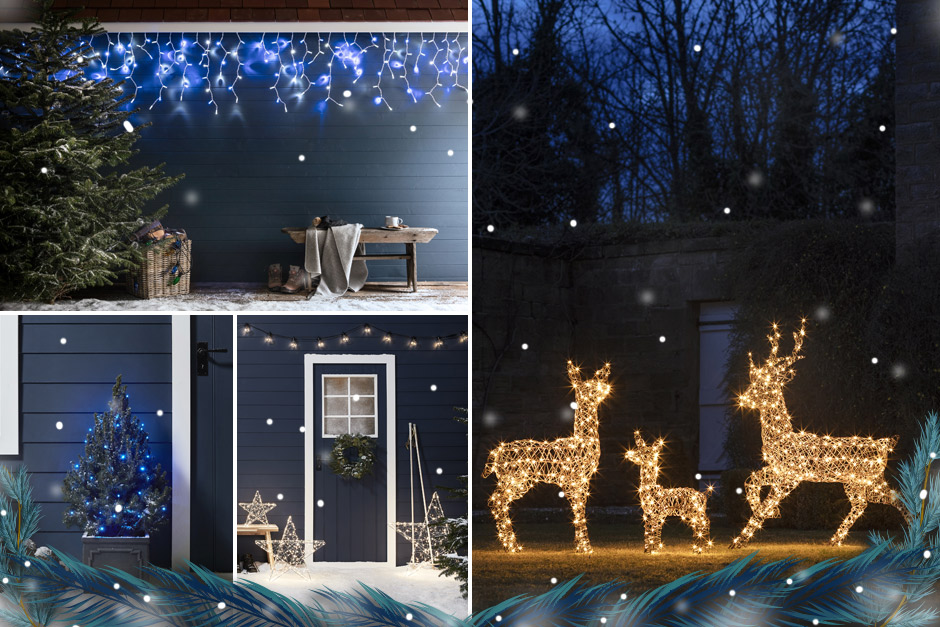 Lights4fun: Pro Series Blue - White Icicle Lights, Outdoor Christmas Midnight Blue Battery Fairy Lights, Midnight Blue Christmas Cabin Set of 3 Outdoor Micro Light Star Lifestyle, Outdoor Christmas Garden Rattan Reindeer Family Trio
Penggunaan aksen metalik menambah kedalaman dan sentuhan kontras pada palet warna. Padu padan perak dan emas bekerja dengan baik dalam dekorasi ini baik secara terpisah atau campuran keduanya. Untuk menambahkan percikan 'sihir' ke hunian, Anda dapat memilih dekorasi Natal berbentuk bintang dan bulan.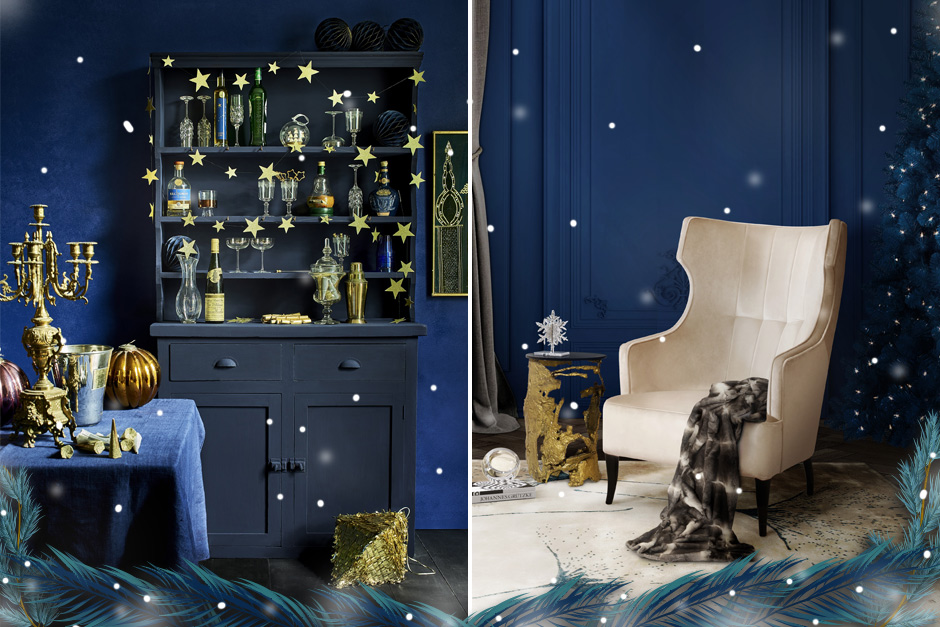 Annie Sloan: Annie Sloan, New Years Eve, Chalk Paint In Napoleonic Blue, Oxford Navy, Athenian Black, Lifestyle | Brabbu Design Forces: Christmas bold decor with IGUAZO white armchair CAY gold side table and a blue christmas tree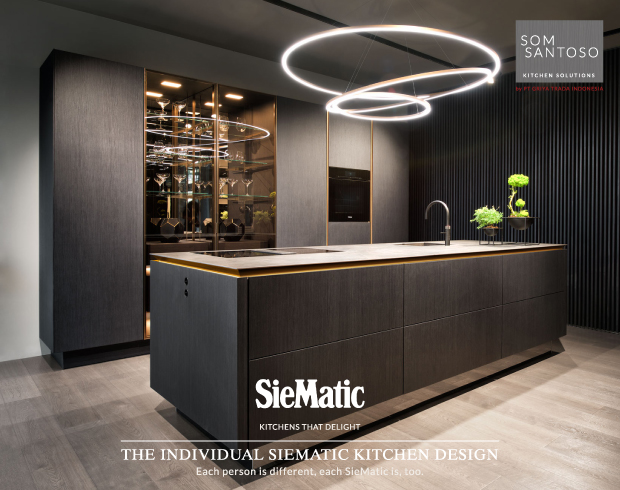 Presented by Som Santoso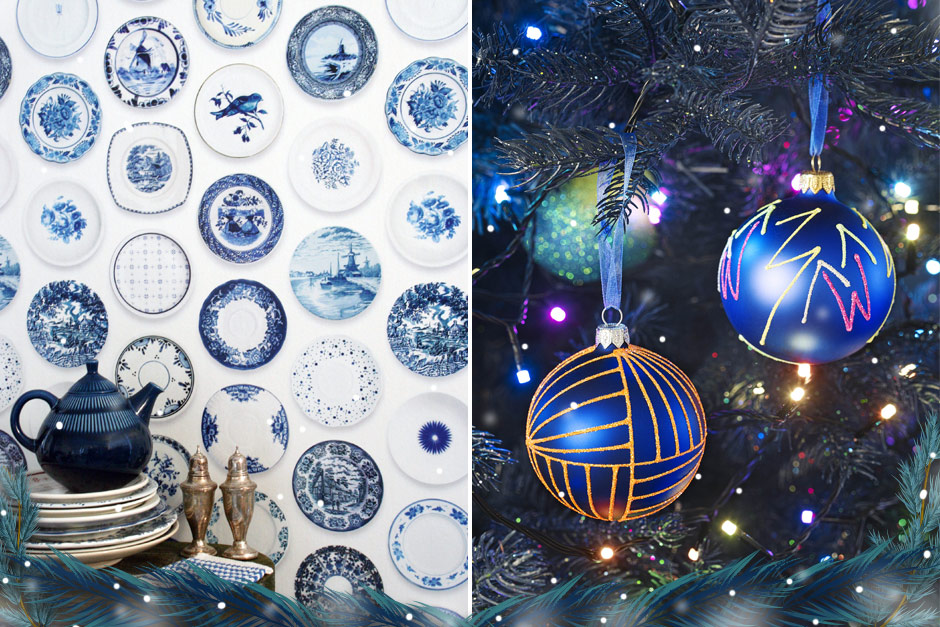 KSL LIVING: Papier Peint Motifs Assiettes Vintage En Porcelaine Bleue Par Studio Ditte | John Lewis & Partners: Party Geo Bauble Neon OrangeBlue, Party Ombre Glitter Star Bauble PinkPurple, Party Neon Squiggle Bauble Multi
Lilin dan lampu hias bisa menjadi cara yang tepat untuk menciptakan cahaya hangat di hunian Anda ketika malam tiba.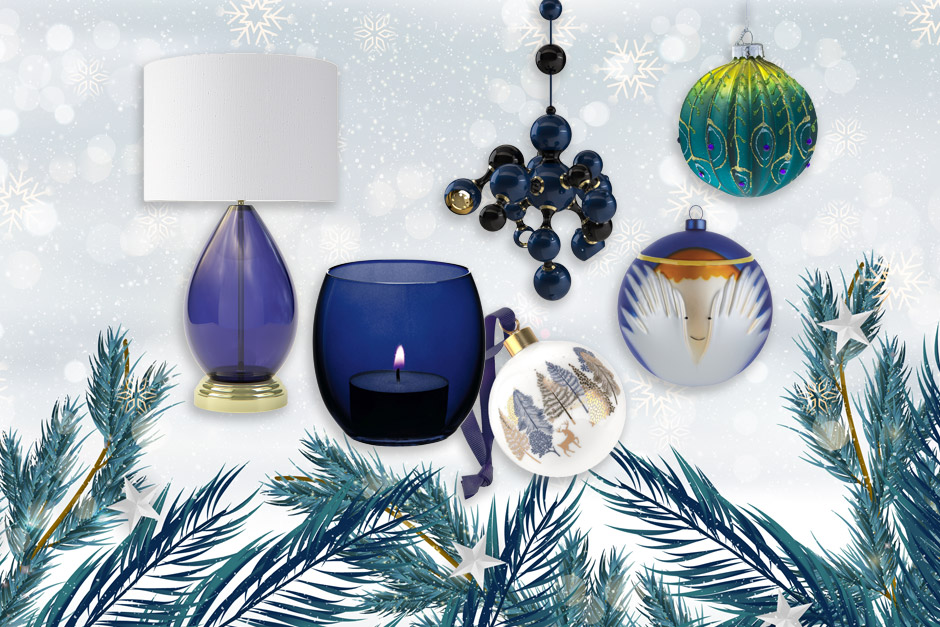 Alexander Joseph: Blenheim Cordless Table Lamp | Annabel James: Tealight Holders in shades of Blue, Midnight Blue Stag Bauble | DelightFULL: Lighting Atomic Suspension Dark Blue | Einrichtendesignde: Palle Presepe Angioletto Engelchen groe Weihnachtskugeln Alessi AMJ13 | Natural History Museum: Peacock glass Christmas bauble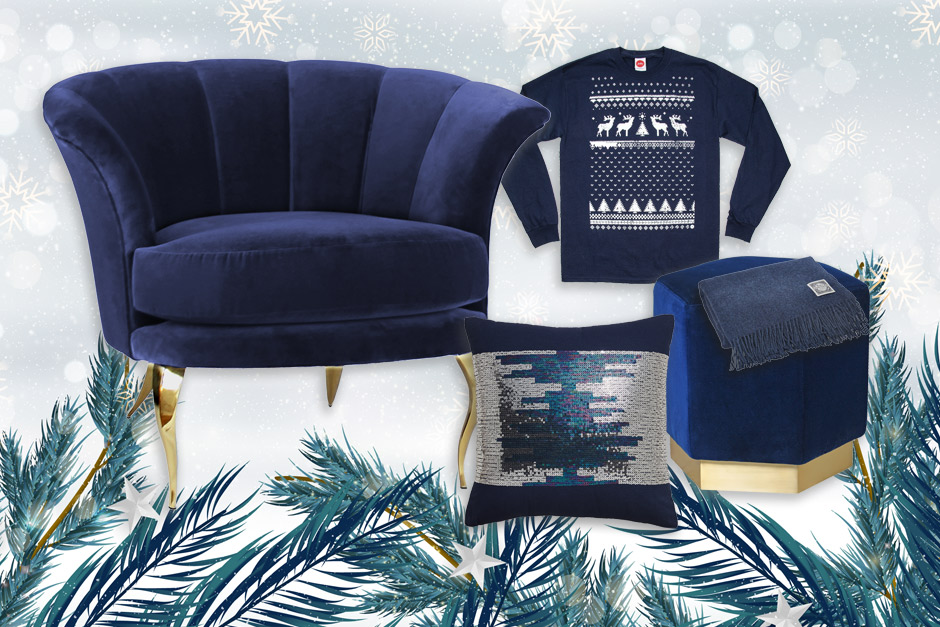 KOKET: Chairs Besame II Chair dark blue | ARTHOUSE: Arthouse Midnight Blue Sequin Cushion | Etsy: Glow In the Dark Reindeer Long Sleeved TShirt | The French Bedroom Co: Sapphire Velvet Hexagon Stool | Tolly McRae: That Blue Picnic Chunky Blanket Throw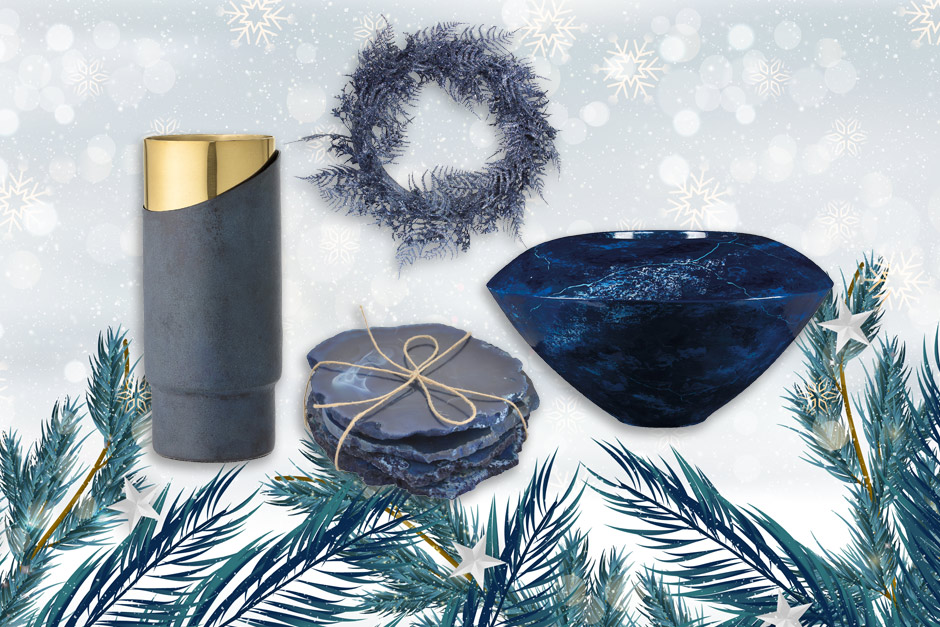 einrichtendesignde: Bloomingville Vase Blue Metal | Gisela Graham London: Dark Blue Glitter Fern Wreath | Artisanti: Meso Blue Agate Coasters Set of 4 | VG New Trend: Vaso decorativo in marmo di Carrara blu