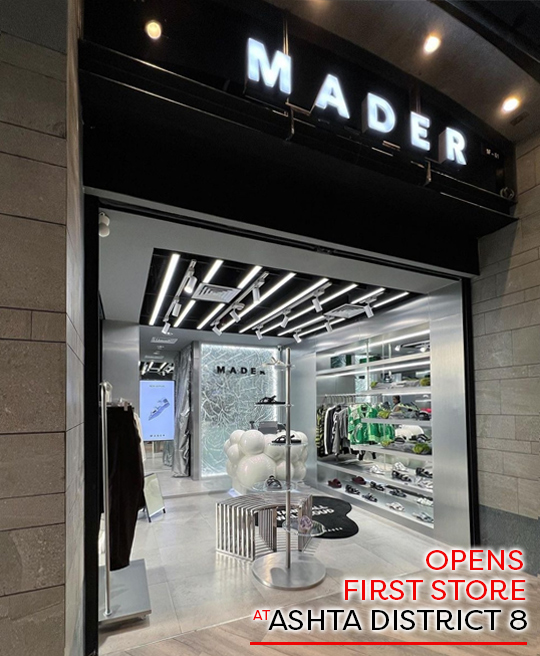 presented by

MADER OPENS FIRST STORE AT ASHTA DISTRICT 8
Published by Sugar & Cream, Friday 01 September 2023
Images courtesy of MADER
Committed and Persistence to Creating a Loud Statement for Footwear and Fashion Industry
MADER, a jakarta-based fashion label formed in 2016, has finally opened its first offline store in response to the attention and demand of its dedicated customers!
Store yang terletak di level 1 ASHTA District 8 menggunakan aksen besi dan krom hitam dengan sukses membawa nuansa futuristik yang memberikan kesan muda dan fun.  Label fashion ini juga diinspirasi oleh koleksi signature MADER, "boba/stand of pearls.", dan teraplikasikan pada meja cashier dengan finishing warna mutiara yang hangat mencerminkan ciri khas MADER ini sendiri.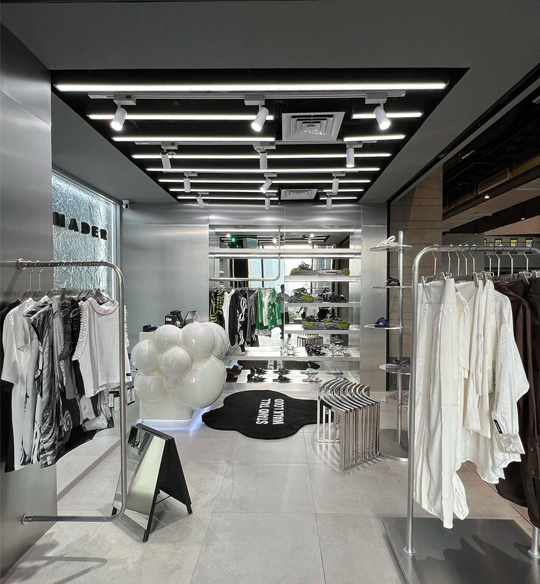 Melissa Ariviana dan Guna Bermara mendirikan MADER, yang terinspirasi dari kata "Mother atau Ibu." Label fashion ini, awalnya bertujuan untuk menyediakan pakaian untuk ibu hamil dan menyusui, namun kemudian melihat potensi besar dalam industri alas kaki wanita. Tak disangka, sandal silang dan aksesori yang dibuat oleh MADER pertama kali menjadi produk magnet untuk jenama ini serta mendapat sambutan positif dari kaum hawa yang menyukai mode. Shape lancip MADER dengan ciri khas open toe mules dan aksesori yang bisa dilepas pasang menjadi ciri khas yang dipertahankan, dan saat ini MADER sedang memperoleh paten HAKI. Selain  itu MADER menawarkan open toe mules dengan square shape.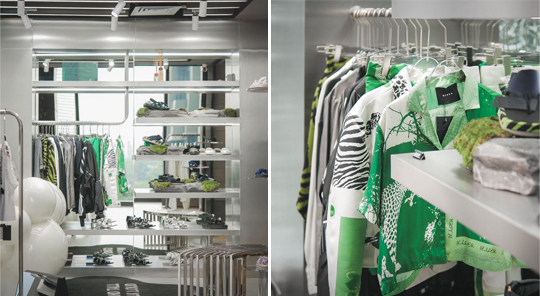 Koleksinya yang kasual dilengkapi dengan pattern yang menyilang, ciri khas MADER, yang membuatnya cocok untuk traveling atau acara informal lainnya.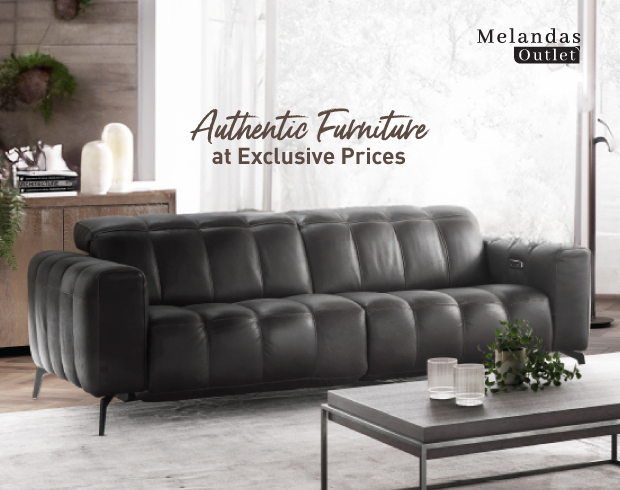 Presented by Melandas Indonesia
Koleksi MADER 2021 yang bertema boba ini termasuk sepatu sandal "Pointy", yang merupakan sandal platform dengan aksesori bertema mutiara sintetis yang bisa dilepas pasang dan koleksi tas kulit yang dibuat secara terbatas, masih sangat diminati bahkan setelah dua tahun. MADER merilis koleksi sandal boba dengan colorway baru silver pada akhir tahun 2023. Koleksi ini memiliki warna dan desain yang futuristik tetapi tetap fleksibel, cocok dikenakan untuk pakaian resmi maupun santai.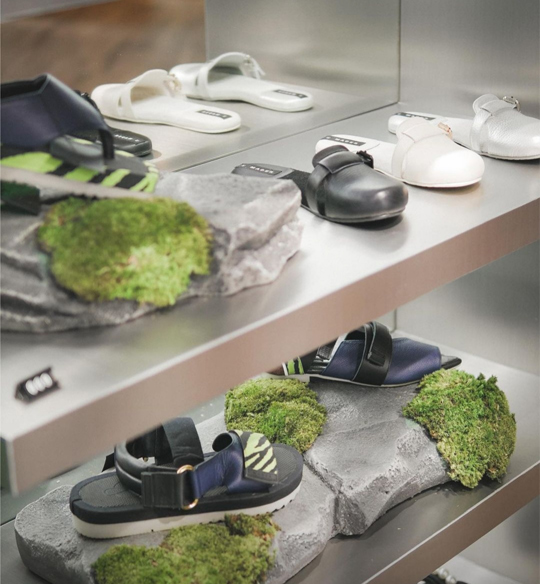 Dan, untuk selebrasi Hari Kemerdekaan RI, MADER mengeluarkan koleksi sandal platform serta kemeja tanpa lengan bernuansa merah putih. Serta merilis koleksi Everlasting Summer dengan sentuhan warna -warni yang fresh.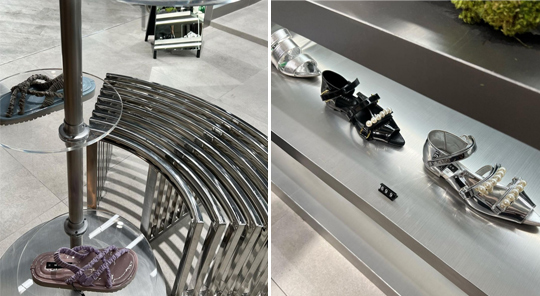 MADER dapat memenuhi kebutuhan wanita Indonesia dalam berbagai acara, dari formal hingga informal, dan dapat masuk ke setiap kalangan, dari hijab chic, social butterfly, careerbuilder, hingga traveler seeker, berkat desain yang terus berinovasi.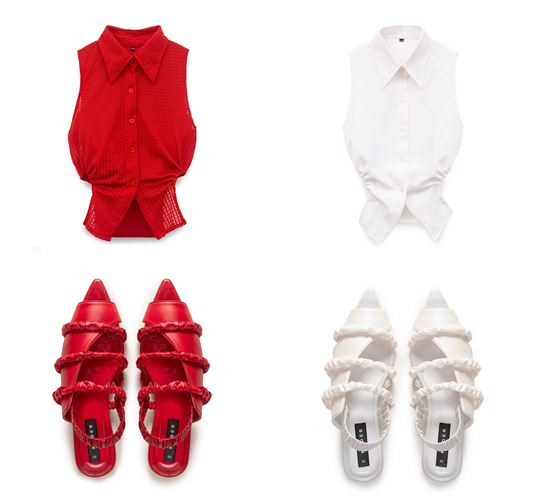 "Harapan dengan adanya toko offline pertama kami, kami bisa memenuhi permintaan yang cukup tinggi dari pelanggan yang ingin merasakan pengalaman langsung produk kami sebelum membeli sehingga pelanggan dapat lebih leluasa dalam memilih produk yang sesuai dengan selera dan kebutuhan mereka," kata Melissa Ariviana dan Guna Bermara, founder MADER.