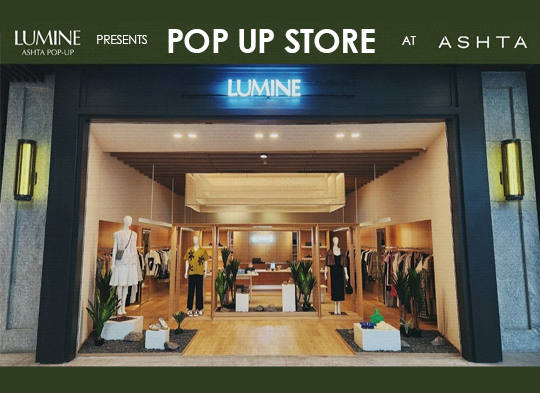 presented by
LUMINE PRESENTS POP UP STORE AT ASHTA DISTRICT 8 JAKARTA
Published by Sugar & Cream, Thursday 08 June 2023
Images courtesy of Lumine Jakarta
Returning with a New Brand Concept and Fresh Brand Lists
Melihat kesuksesannya di outlet-nya di Plaza Indonesia pada 2018,  LUMINE melihat peluang serta survey market  akhirnya membuka outlet keduanya di ASHTA DISTRICT 8, Jakarta. Outlet kedua ini berkonsep POP UP STORE dengan menyuguhkan deretan jenama fashion terbaru serta ambiance interior yang unik.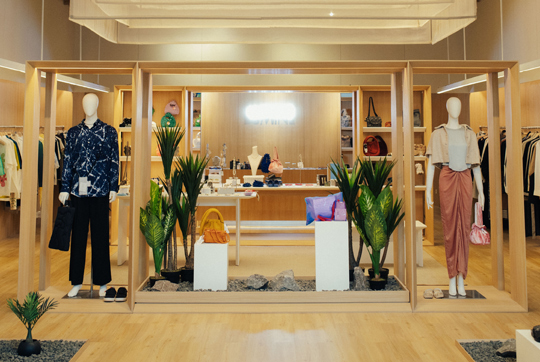 LUMINE yang menawarkan one-stop shopping ini dan menjadi destinasi belanja favorit masyarakat Indonesia, sukses menarik banyak pelanggan dari berbagai kalangan usia. LUMINE Pop Up yang terletak di Ground Floor Ashta District 8  ini sebelumnya hadir sejak 13 Desember 2022 – 15 Maret 2023, kini dibuka hingga tiga bulan ke depan.  Konsep interior LUMINE Pop Up Ashta terinspirasi dari estetika Jepang disuguhkan seperti dari lanskap ikonis Tokyo, kereta bawah tanah, gedung tinggi, taman, serta pedestrian di Tokyo, sehingga tampil lebih warm namun juga modern yang masih kental dengan sentuhan visual bernuansa Jepang dengan aksen wood, agar para pelanggan terasa nyaman dan hangat saat berbelanja di sini.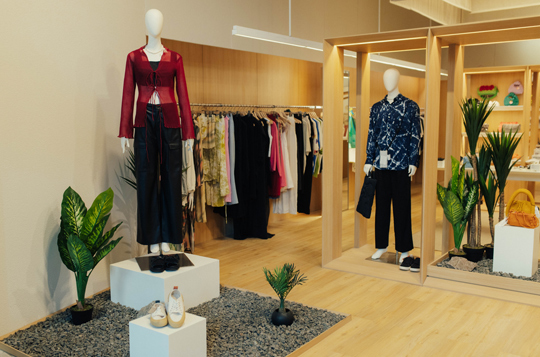 LUMINE Pop Up Ashta  ini menyuguhkan ciri khasnya yaitu perpaduan antara sentuhan budaya Jepang dan Indonesia yang terimplementasi dengan dihadirkannya berbagaijenama dari kedua negara tersebut. Dengan produk lokal berjumlah kurang lebih 35 jenama dan dari Jepang sekitar 23 jenama.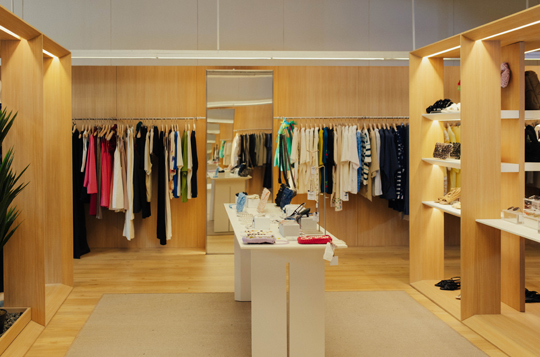 Masuknya jenama – jenama ini ke dalam LUMINE Pop Up Ashta melalui proses kurasi agak ketat dari sebelumnya. Menurut Local Brand Curator dan Brand Relations Lumine Pop Up Store Astha District 8 Jakarta, Brianca Bachtar menjelaskan proses kurasi dari berbagai jenama lokal dan Jepang dilihat berdasarkan sejumlah kategori. Yang pasti satu DNA atau memiliki benang merah antara jenama lokal ataupun jenama asal Jepang yang dihadirkan di di sini. Dan, material kain yang digunakan sebagian besar katun, satin maupun tweed, dan potongan loose serta unisex menjadi highlight untuk lini fashion di LUMINE Pop Up Ashta, baik jenama lokal maupun asal Jepang.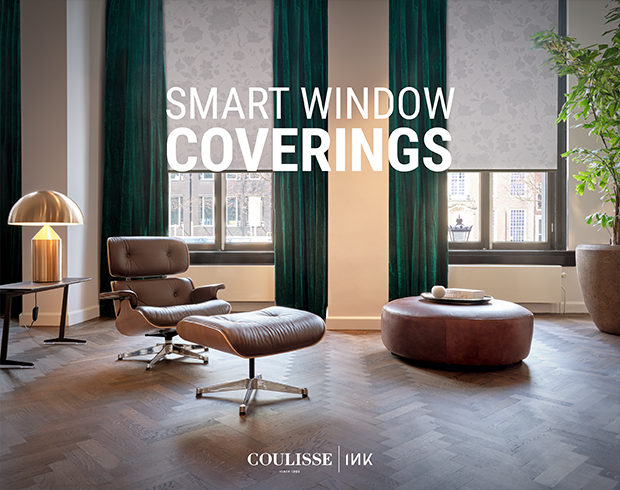 Presented by Coulisse | INK
Jenama lokal yang mewarnai koleksi fashion LUMINE Pop Up Ashta mulai dari Acheté De Nous, Bluesville, Byo, Callie Homme, Fieldway, From Tiny Island, Goena, Haik Mosi Mosi, House Of Jealouxy, Hunting Fields, Izipizi, Jan Sober, Jeffry Tan, Litti, Mason Studio, Mks, Nyore, Pijak Bumi, Project Piccolo, Raito, Rueverse, Rumme, Saat Senggang, Sanje, Saya, Studio Moral, Stuudio Particular, Tale Of Two, Tam Illi, Thaja, The Story Of, Threeonetwofive, Toko Didiyo, Ugly Bijoux, dan Utara Studio.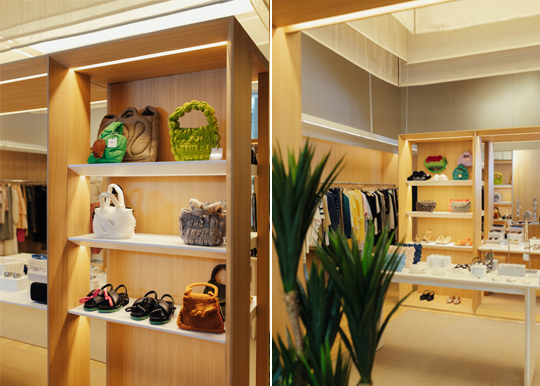 Sedangkan jenama dari Jepang, seperti Astraet, Beauty&Youth Mens, Beauty&Youth Womens, Bench, Drawing Numbers, Elendeek, Gallardagalante, Jouetie, Kokuu, Lagimusim, Mistergentleman, Nakagawa Masashichi, Shoten, Phlannel, Redyazel, Rim.Ark, Rooms, Slow, Spick & Span, Tenerita, Tomorrowland Womens, Un3d, dan Zoff.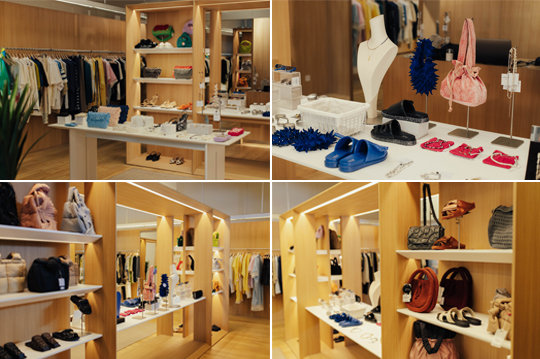 Selain itu, LUMINE Pop Up Ashta Anda akan dimanjakan dengan deretan koleksi aksesori, seperti footwear, tas, gelang, kacamata, dan masih banyak lagi. Untuk tas dan footwear kebanyakan dari jenama lokal yang handmade dengan bahan-bahan yang unik. Ia menambahkan untuk koleksi saat ini, lebih banyak merek baru untuk aksesoris.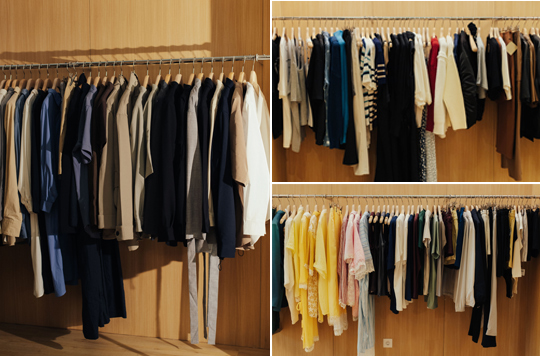 Palet warna earthy seperti hitam, putih, coklat, hijau tua, biru, dan lainnya menjadi tren warna yang sedang hangat di antara pelanggan di LUMINE Pop Up Ashta, namun warna-warna yang bright dan bold juga banyak peminatnya.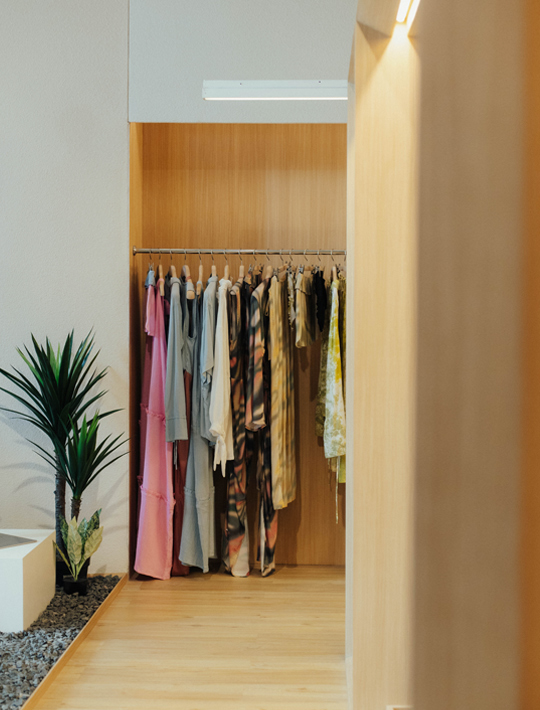 So, don't miss it, okay?