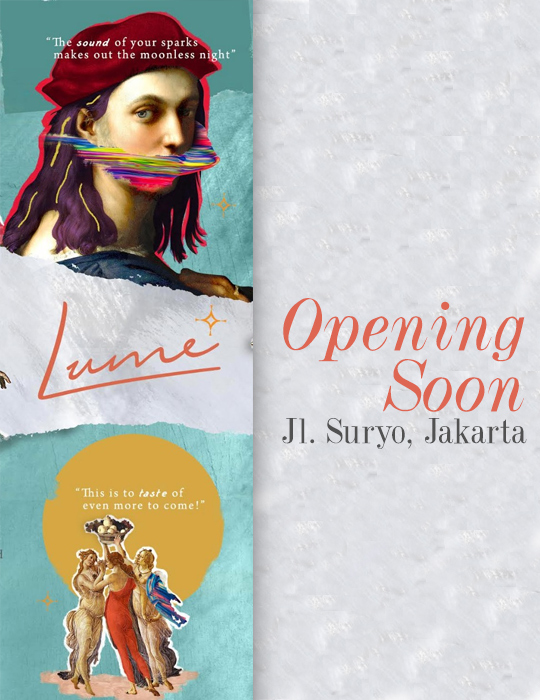 Lume : Italian and French Casual Haute Cuisine
Published by Sugar & Cream, Monday 09 July 2018
Text by Annisa Zahra, images courtesy of Lume
Lume At Suryo by Executive Chef Nicola Mondelli
Jakarta sudah tidak asing lagi soal fine dining dengan bermunculan-nya pecinta kuliner yang  haus mendambakan kreasi makanan jenis baru hasil ketrampilan handal seorang chef-nya.
Sebuah kabar baru bagi pencinta haute cuisine sejati. Pada september 2018 mendatang, Executive Chef Nicola Mondelli akan membuka restoran Lume dengan spesialisasi masakan casual haute cuisine Prancis dan Italian yang digabungkan dengan dunia seni tradisional Jepang.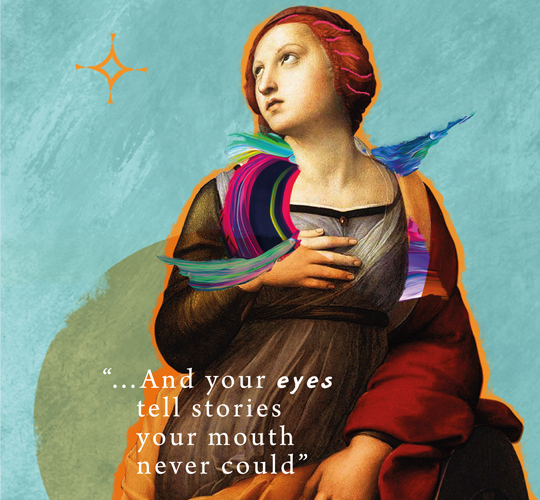 Lume berlokasi di Jalan Suryo no. 30 Senopati, Jakarta Selatan. Desain restoran ini adalah hasil kerjasama dengan arsitek Andika Japa Wibisana dari A & Partners. Firma ini sudah banyak menerima penghargaan termasuk Gold Award dari International Creativity Awards 2013, Amerika, dan Bronze Award dari A Design Awards 2013 in Milan Italy.
Secara garis besar, Japa merencanakan beberapa lapisan klasik dan akan menyatukan interior dan eksteriornya secara harmonis tanpa terlihat saling bersaing.
"I am always excited when it comes to a project for a public function, you will face many challenges but the outcome is rewarding ", tutur Andika Japa Wibisana.
Kehadiran Lume akan menyinari dunia kuliner dan bar, mengungkapkan tradisi dan kesegaran indera pengecepap, menciptakan sensasi sofistikasi klasik dalam bentuk kontemporer, mempersembahkan reinterpretasi mutakhir yang selalu dapat Anda kaitkan, sambil menemukan kecenderungan baru dalam rasa. Beginilah cara Mondelli menginginkan Anda berkenalan dengan Lume.
Mondelli lahir pada tahun 1992. Dalam usia yang relatif muda bagi seorang executive chef, Ia sudah mendapatkan banyak pengalaman dalam keterampilan dapurnya di Italia dan Jerman. Mondelli juga pernah bergabung dengam restoran dan resor di Bali dan Nusa Lembongan.
Semangatnya dalam  menciptakan rasa lezat untuk carte du jour-nya, Mondelli akan memperkenalkan pilihan masakan yang dimasak, diawetkan, dan mentah serta pasta hasil buatan tangan nya sendiri. Tidak ketinggalan menu spesial makan siang dan makan malam yang berubah secara berkala.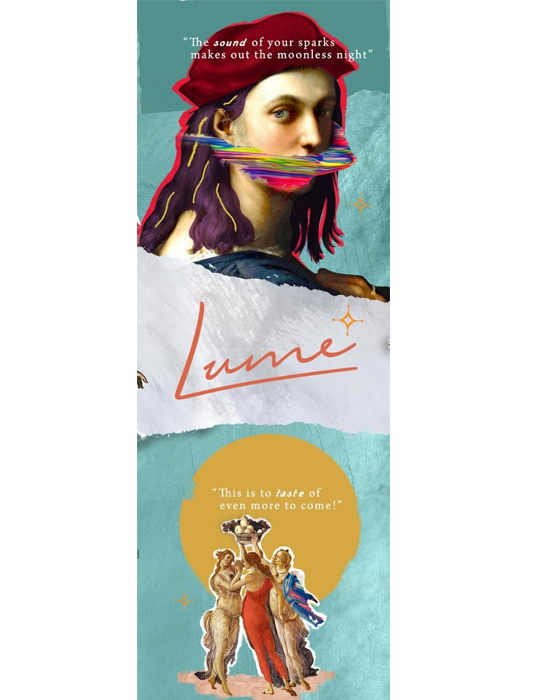 Opening in September, 2018