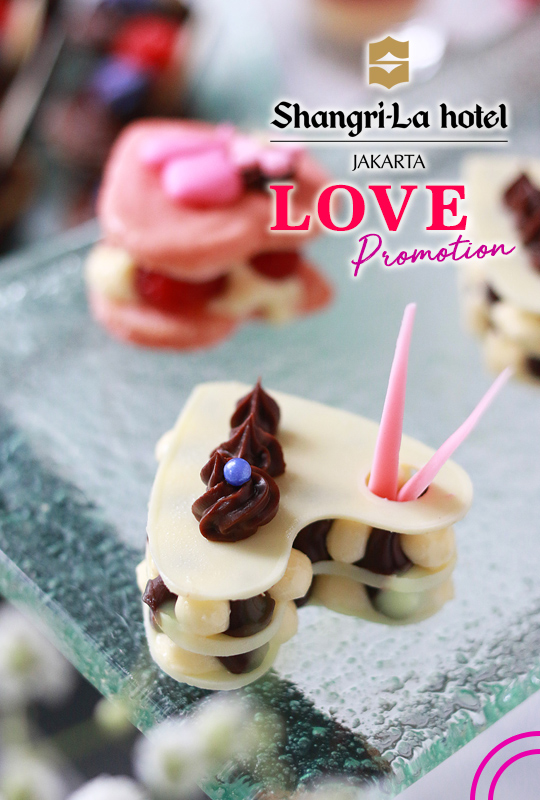 Love Promotion from Shangri-La Hotel Jakarta
Published by Sugar & Cream, Wednesday 06 February 2019
Text by Auliya Putri, Images Courtesy of Shangri-La Hotel Jakarta
The Next Level of Sweet Satisfaction
Saatnya menyusun rencana bersama kekasih untuk Valentine's Day nanti. Satu rekomendasi terhangat dari Shangri-La Hotel, Jakarta sepertinya cocok untuk Anda. Nikmati pengalaman bersantap yang romantis di restoran-restoran Shangri-La Hotel, Jakarta dengan suguhan mengesankan dan cita rasa spesial.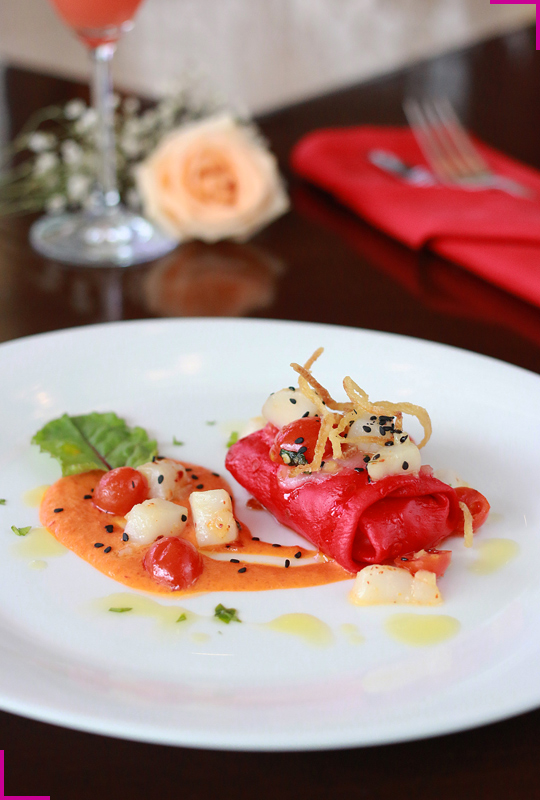 ROSSO – Homemade Crepes Salmon and Scallop
Berikut penawaran menarik dari Shangri-La Hotel, spesial untuk Hari Kasih Sayang Anda;
ROSSO
Restoran dengan sajian menu Italia ini menghidangkan santap malam dengan enam menu istimewa yang khusus dibuat oleh Chef Gianfranco Pirrone, Rosso Executive Italian Chef. Apa saja menu tersebut? Yang pertama ialah Oven-Baked Mushroom with Truffle Mascarpone Crispy Parma Ham, lalu Beef Tartare and Beetroot Ice Cream, Creamy Lobster Bisque Soup, Strawberry and Mascarpone Risotto with Foie Gras, Homemade Crepes Salmon and Scallop, dan Lemon Sorbet and Sparkling Wine, serta Slow-Cooked Beef Chuck in Sangiovese Red Wine with Celeriac, Spinach and Caramelised Chestnuts. Sajian ini ditutup dengan Torta Degli Innamorati yang diartikan sebagai 'Kue Sang Pencinta' untuk melengkapi pengalaman bersantap yang romantis. Promosi ini tersedia dengan harga IDR 1.976.000++ per pasangan.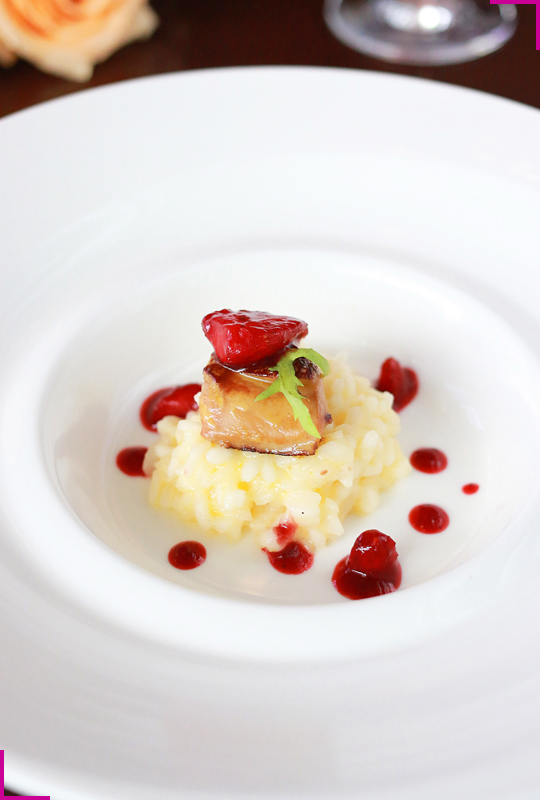 ROSSO – Strawberry and Mascarpone Rissoto with Foie Gras
JIA
Chef Christoper Chai bersama juru masaknya menghidangkan menu Hari Kasih Sayang dalam sajian Set Menu Valentine yaitu Roasted Barbeque Eel; Chilled Chicken Roll with Wolfberry; dan Chilled Green Apple Salad with Tobiko sebagai hidangan pembuka; Braised Whole Pumpkin Soup with Seafood sebagai hidangan sup; Deep-Fried Fish Fillet with Steamed Egg White; Pan-Fried Beef Tenderloin with Black Pepper served in Bell Pepper; Stir-Fried E-Fu Noodles with Chicken and Spicy Eggplant Sauce sebagai hidangan utama; dan Strawberry Jelly Pudding with Vanilla Ice Cream sebagai sajian penutup. Anda pun dimanjakan dengan dua pilihan sparkling wine atau mocktail sebagai minuman penutup. Promosi ini tersedia dalam harga IDR 1.388.000++ per pasangan.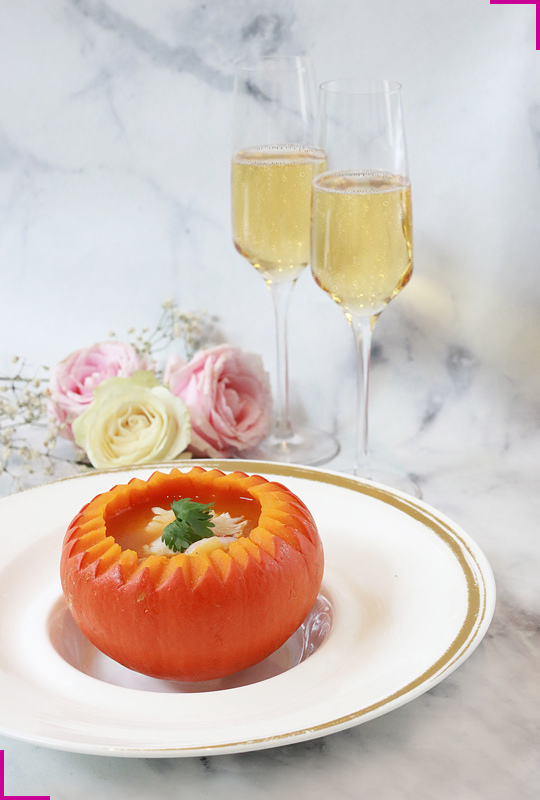 JIA – Braised Whole Pumpkin Soup with Seafood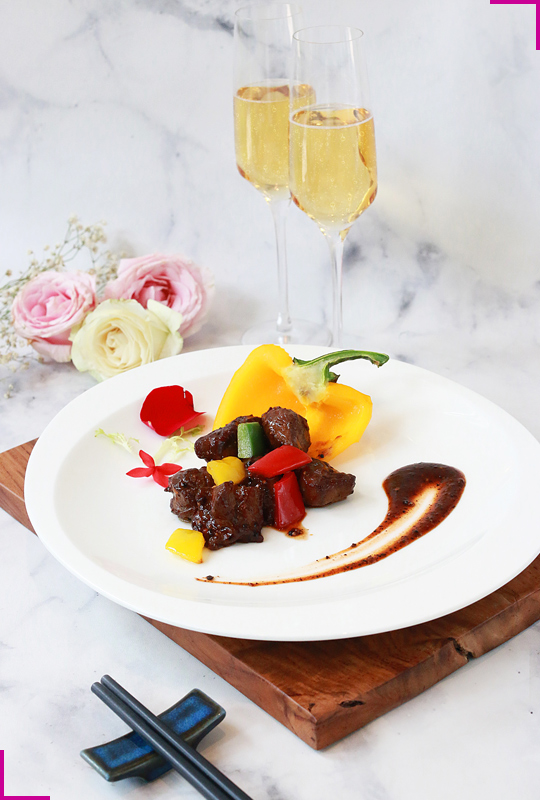 JIA – Pan-Fried Beef Tenderloin with Black Pepper
SATOO
Tak mau kalah, restoran ini pun memberikan variasi buffet khas Hari Valentine yang dipenuhi dengan hidangan lezat untuk Anda. Ditambah 'Love Promotion' dari SATOO Deli dalam sajian Red Lychee Latte dan Lychee Frappuccino dengan harga IDR 55.700 net.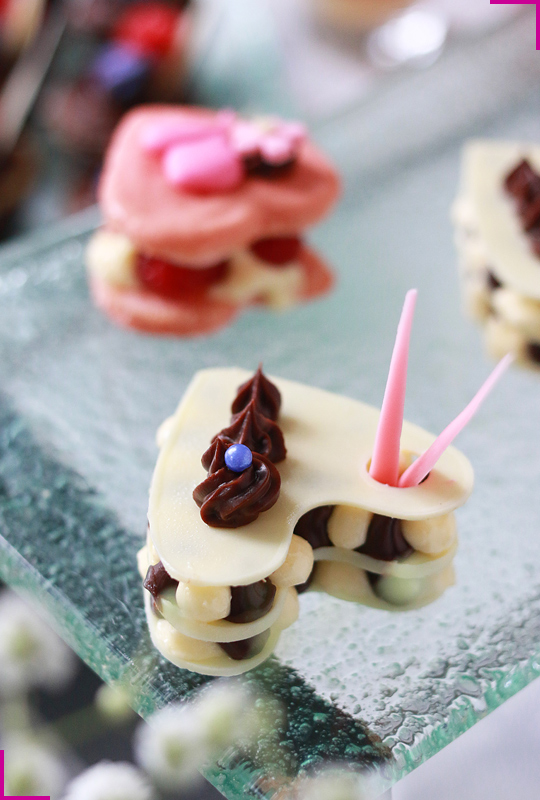 SATOO Valentine Dessert
Lobby Lounge pun menghadirkan tawaran 'Valentine Afternoon Tea' dengan suasana romantis dengan harga IDR 250.000++ per set. Turut memeriahkan B.A.T.S yang terletak di lantai satu, dengan dua promosi minuman eksklusif seharga IDR 180.000++.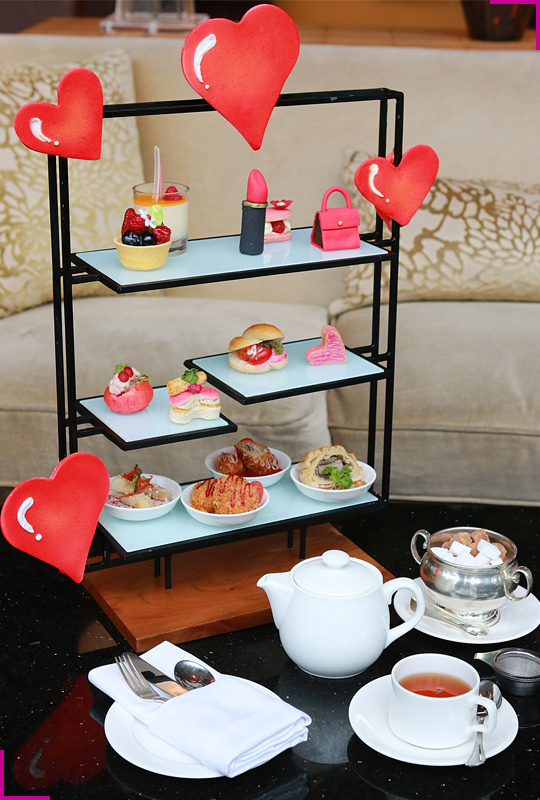 Lobby Lounge – Valentine Afternoon Tea
Tertarik? Sila reservasi di (021) 2922 9999 atau melalui email ke fbreservation.slj@shangri-la.com atau dengan mengakses http://www.shangri-la.com/jakarta/shangrila/dining/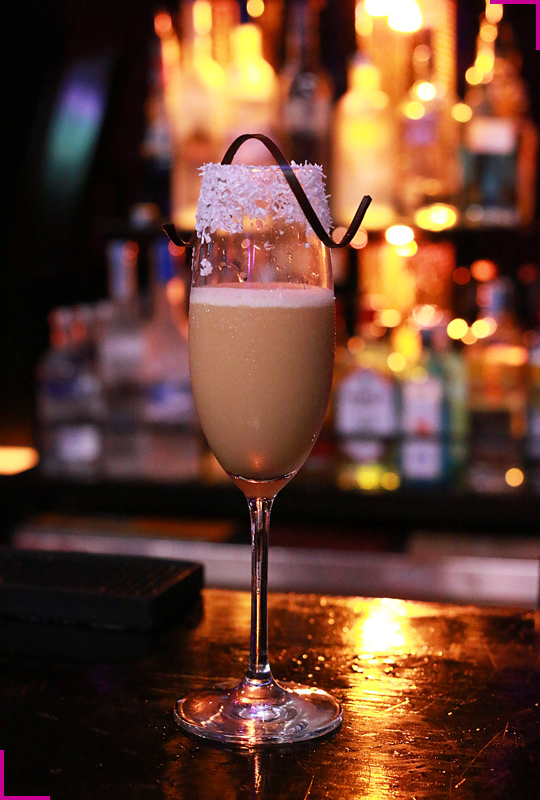 B.A.T.S – Valentine Cocktails
Happy Valentine!