presented by

LOVE, BONITO'S CHINESE NEW YEAR COLLECTION AND LIMITED EDITION MUMS & KIDS COLLECTION
Published by Sugar & Cream, Thursday 19 January 2023
Images courtesy of Love, Bonito
Celebrating Year 2023 with Style
Start this new year and upcoming Chinese New Year with Love, Bonito's collection featuring feminine styles and mummy-child twinning sets to accompany you and your family for joyous reunions and late-night chit-chat sessions!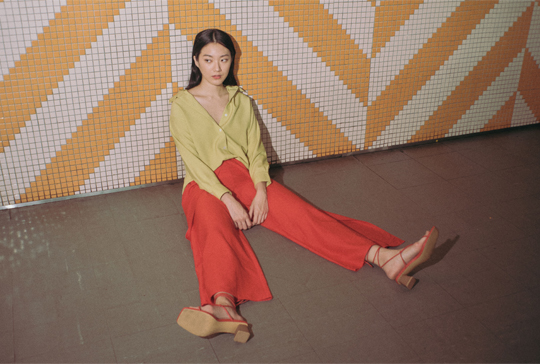 Koleksi terbaru ini diluncurkan setiap minggu mulai dari 2 –  18 Januari 2023. Dengan rancangan baju yang timeless dan didesain dengan cermat untuk berbagai kesempatan dan akan melayani penampilan selama dan keluar di musim perayaan ini.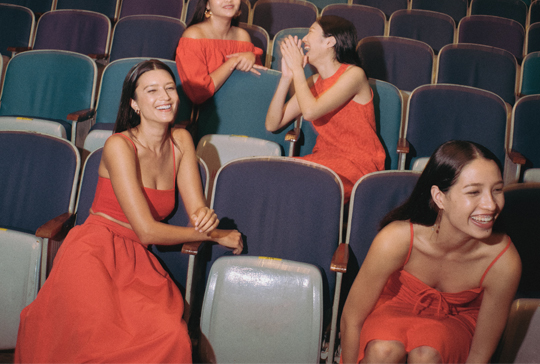 Go bold with in this year! Dengan koleksi yang stylish dari Love, Bonito. Paige Pleat Flare Skirt yang memiliki keunikan flare silhouette dan termasuk saku samping fungsional untuk menampung banyak paket merah! Untuk tampilan sepanjang hari, Chantal Elastic Off Shoulder Trapeze Dress cocok karena kenyamanan untuk dipakai terutama saat Chinese New Year.  Clover Lace Column Dress yang sederhana menjadi rancangan yang memukau untuk kunjungan keluarga dengan embroidered guipure lace detailing dan desain tanpa lengan. Atau Anda memilih tampil lebih kasual, Brynn Fit & Flare Linen Dress bisa menjadi pilihan pas, dengan flattering fit sweetheart neckline dan ruched detail.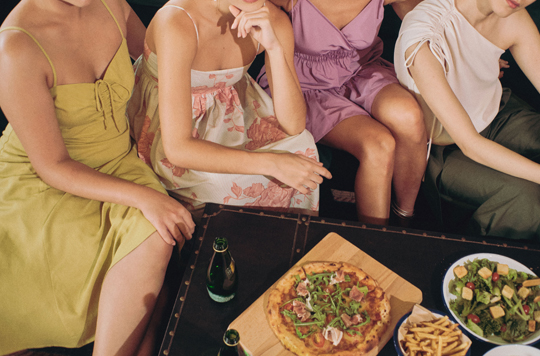 Presented by Interni Cipta Selaras
Love, Bonito juga meluncurkan print Humble Abode di dalam rumah mode terbarunya, yang menampilkan motif bordir yang familiar dengan ilustrasi objek dan pemandangan dari rumah. Print atau motif yang jenaka ini agar memicu percakapan yang menyentuh hati di antara kita orang-orang terkasih dengan tampilan penuh gaya yang serasi serta menggemaskan. Sempurna untuk busana kembaran ibu-anak sepanjang tahun, penampilan pelengkap ini yang mencerahkan album keluarga mana pun.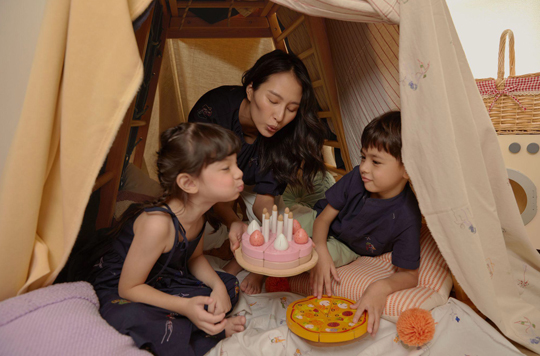 Love, Bonito's Chinese New Year Collection berkisar antara Rp 499.000  – Rp 999.999. Untuk informasi lebih lanjut, silakan kunjungi https://www.lovebonito.com/id. Atau kunjungi Love,Bonito Indonesia berlokasi di Grand Indonesia West Mall, Lippo Mall Puri 1, AEON BSD dan buka setiap hari dari jam 10 pagi sampai jam 10 malam. (DB)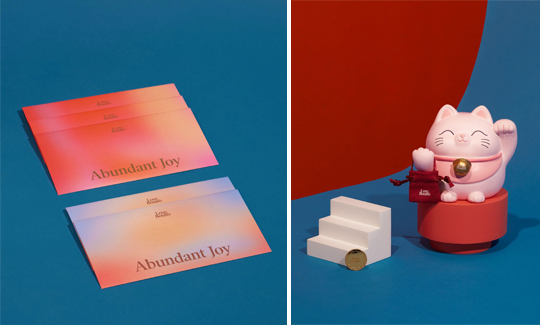 Abundant Joy Red Packets | Limited Edition Lucky Cat