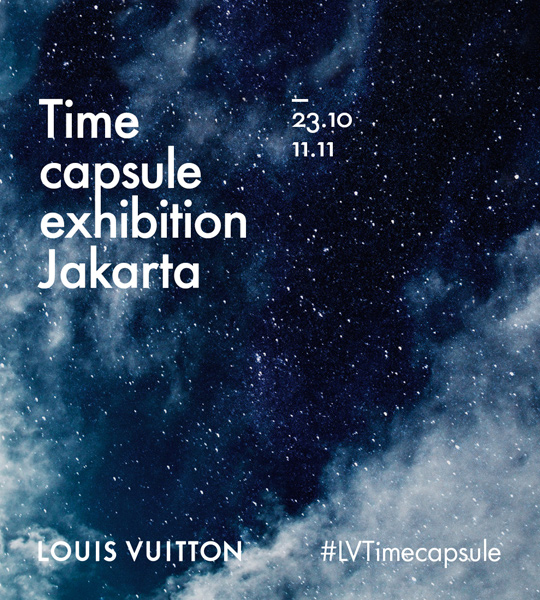 LOUIS VUITTON – 'Time Capsule' Exhibition Jakarta
Published by Sugar & Cream, Monday 15 October 2018
Text by S&C, images courtesy of Louis Vuitton
Senayan City Jakarta : 23 October, 2018 – 11 November, 2018
Dari awal nama legendaris Louis Vuitton telah diasosiasikan melalui spirit perintis petualangan ke destinasi favorit. Ini terus berlanjut hingga sekarang di mana label ini tidak pernah lelah mengeksplorasi melalui kreasi-kreasi brilian dan imajinatif dalam menghadapi perubahan pesat maupun tantangan-tantangan baru dari para petualang.
Dalam merayakan 30 tahun kiprah label legendaris dunia ini di Indonesia, Louis Vuitton menggelar pameran bergengsi bertajuk 'Time Capsule' dari 23 October – 11 November, 2018. Pameran terbilang langka ini turut didukung oleh Senayan City, Jakarta.
Terbilang langka karena Jakarta terpilih menjadi tamu kehormatan untuk memperlihatkan perjalanan menarik sejarah Louis Vuitton (tahun 1854) melalui kreasi-kreasi ikonik tas dan koper melegenda, objek-objek pilihan termasuk gagasan tertuang dalam gaya berpakaian.'Time Capsule' juga mendemonstrasikan kepiawaian Louis Vuitton dalam beradapatasi untuk mengantisipasi kebutuhan dan perubahan dunia yang telah terjadi lebih dari 160 tahun.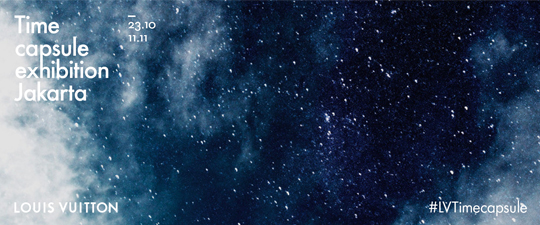 TIME CAPSULE JAKARTA
October 23th – November 11th, 2018
Open daily : Monday – Sunday: 10:00 AM – 10:00 PM
Senayan City, Ground Floor
Jl. Asia Afrika
Jakarta, Indonesia
Free Admission
#LVTimecapsule
Pameran terbagi dalam enam aspek menyesuaikan visual timeline sejarah dari Louis Vuitton
Artisans Room : pengalaman langsung dengan pengrajin LV.
The Key to the Codes : menampilkan fitur-fitur desain yang khas yang bisa ditelusuri kembali dari trunk pertama LV.
Journeys Around the World : mengungkapkan bagaimana LV memenuhi tuntutan bentuk baru dari dunia transport.
Elegance in Motion : mengungkapkan bagaimana LV dapat membuat para kliennya tampil bergaya ketika melancong.
Icons of the House : menampilkan kreasi pilihan yang paling mengesankan termasuk kreasi emblematic-nya.
Magic Malle : simbol dari rumah legendaris yaitu 'trunk' di mana bisnis LV berawal.
Pameran ini bagian dari pameran keliling dari negara Hong Kong, Bangkok, Berlin, Singapore, Dubai dan Melbourne.