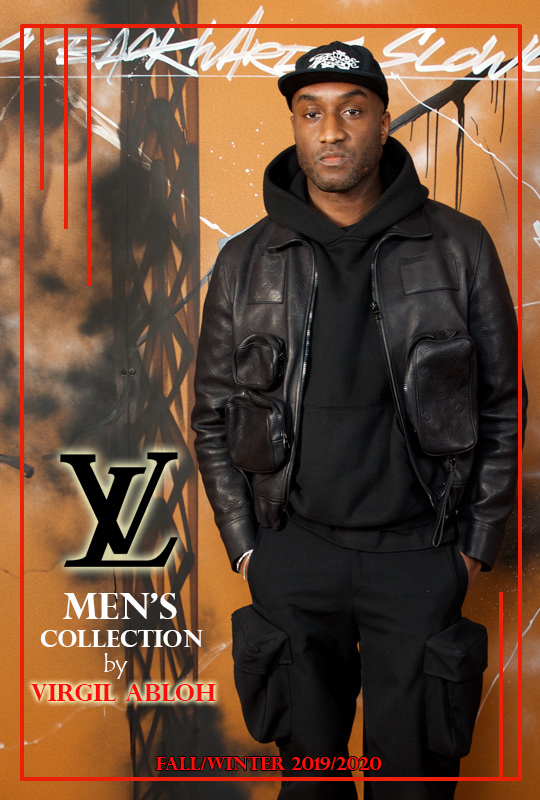 Louis Vuitton Men's Collection by Virgil Abloh – Fall/Winter 2019/2020
Published by Sugar & Cream, Tuesday 12 February 2019
Text by Astrid L, images courtesy of Louis Vuitton
A Cultural Celebration
Virgil Abloh merayakan fall dan winter tahun ini melalui serangkaian koleksi menakjubkan yang merupakan homage untuk legenda pop ikonik, Michael Jackson dan juga kilas kehidupan country side di Indiana, Amerika.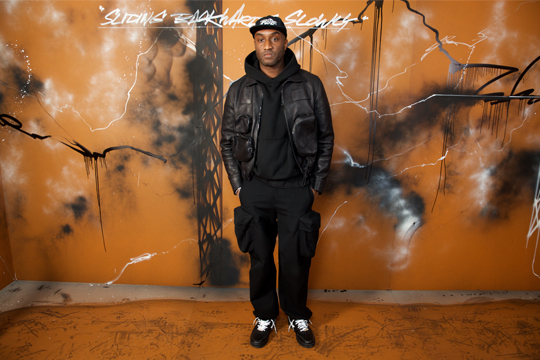 Virgil Abloh
Para tamu masuk ke dalam tenda di Tuileries garden, yang telah disulap menjadi salah satu sudut jalan Manhattan di malam hari, mengenang setting video klip "Billie Jean" yang fenomenal. Palet warna koleksi kali ini didominasi oleh abu-abu dan cokelat, dengan sentuhan ungu dan merah yang mengejutkan – warna-warna yang diasosiasikan dengan King of Pop.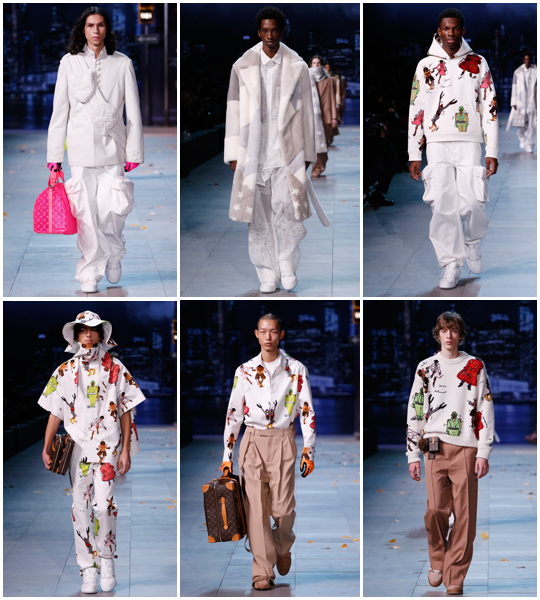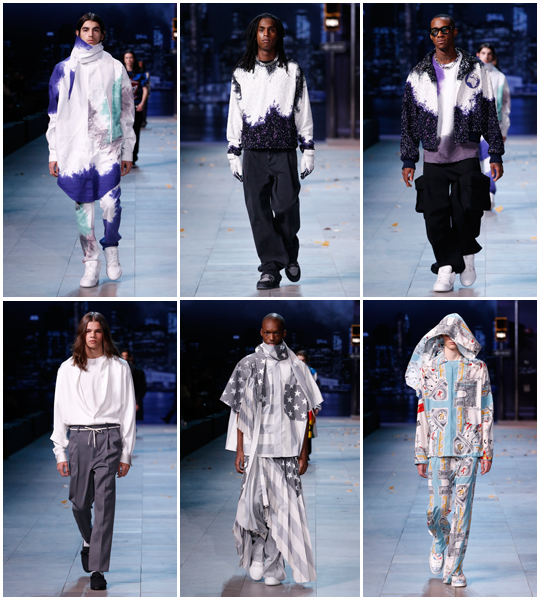 Beberapa highlight dari Abloh termasuk double jacket – jaket pendek dengan karet di bagian pinggang yang dikenakan di atas underlayer tanpa lengan – serta Zoot Suit jacket dengan kancing tersembunyi. Kecintaan Michael Jackson pada busana militer juga terlihat dari aksen selempang dan emblem pada hoodie dan coat.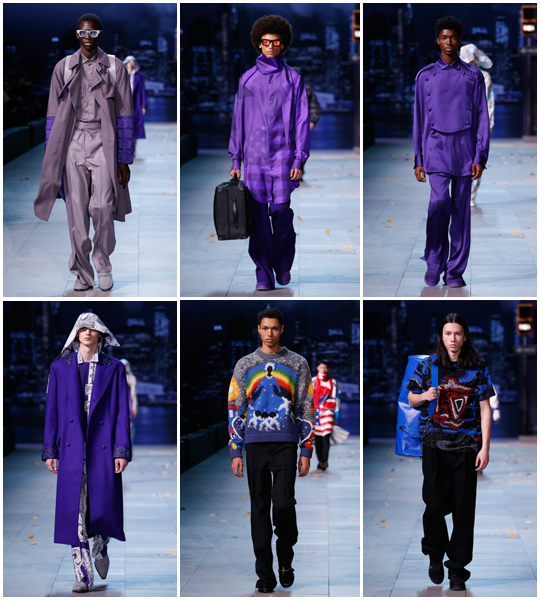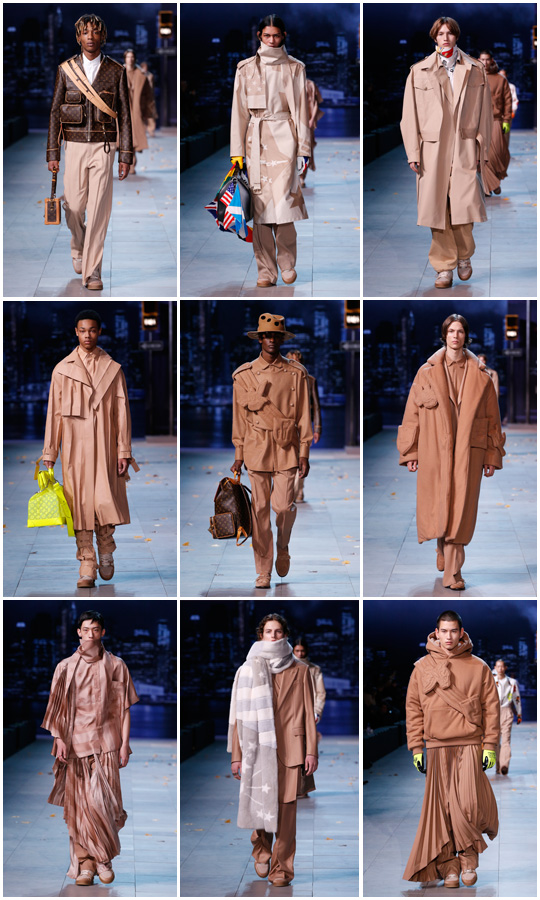 Sementara itu, gaya hip-hop menjadi inspirasi outerwear, terlihat dari coat warna abu-abu dengan motif monogram, double trenchcoat dari kulit buaya yang di-embossed, serta rompi kulit domba hitam dengan tas Keepall yang serasi.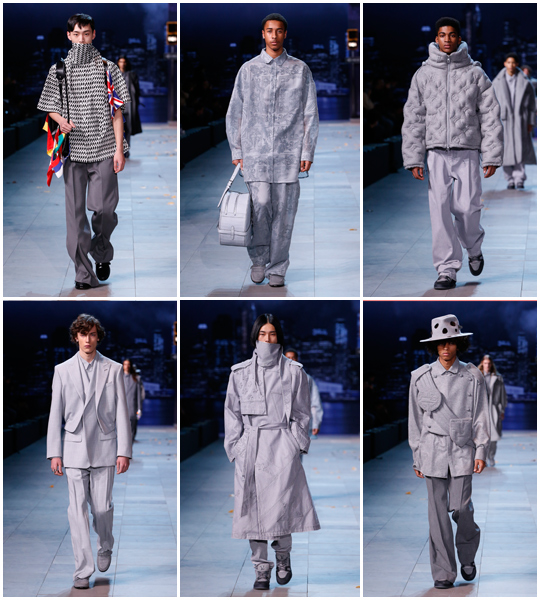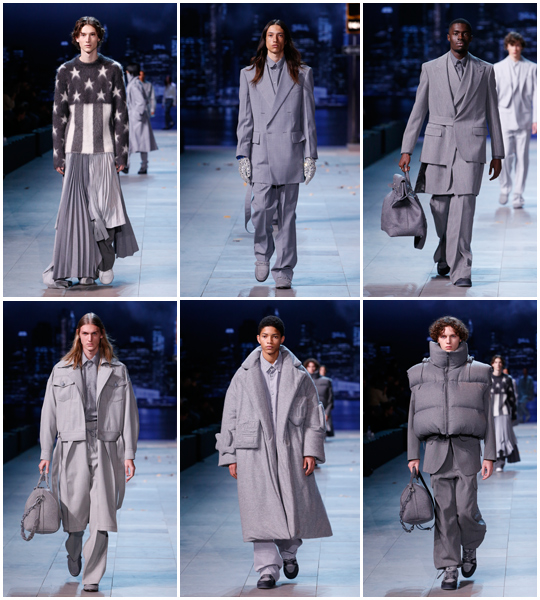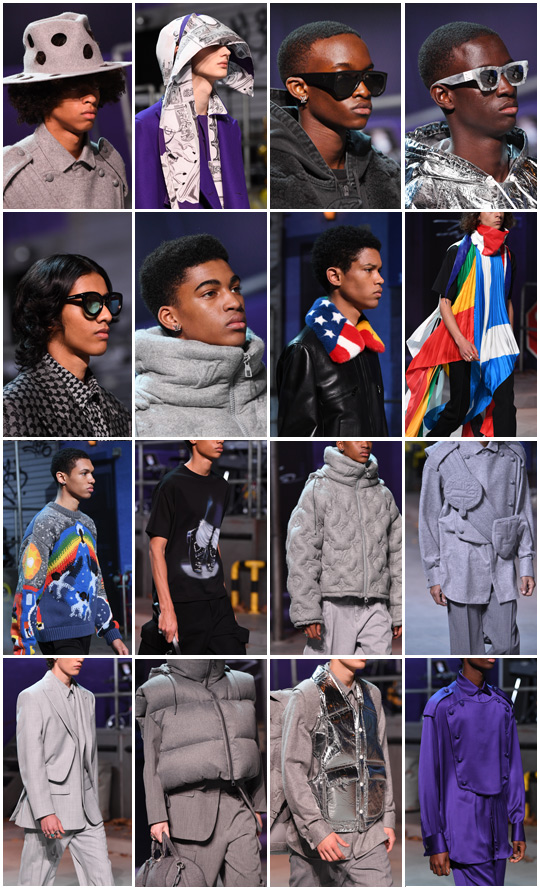 Abloh juga tertarik mengusung aspek kemanusiaan Jackson, khususnya pesan-pesan universal tentang cinta seperti dalam lagu terkenal "We Are The World". Hal ini tampak melalui berbagai model baju dari bahan kulit dengan tambalan bendera yang mewakili berbagai negara asal tim studionya.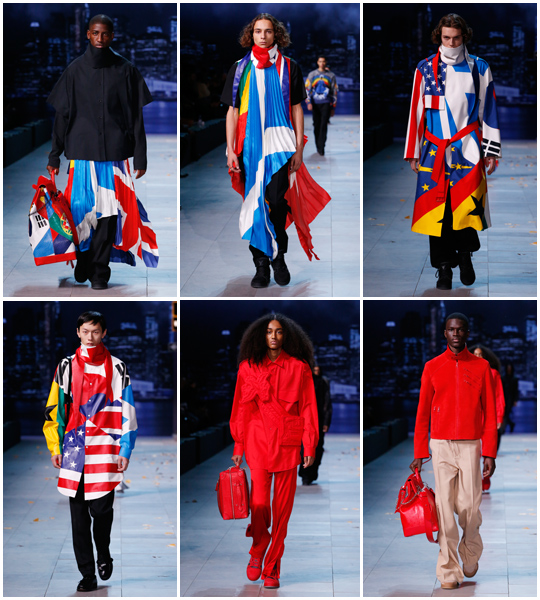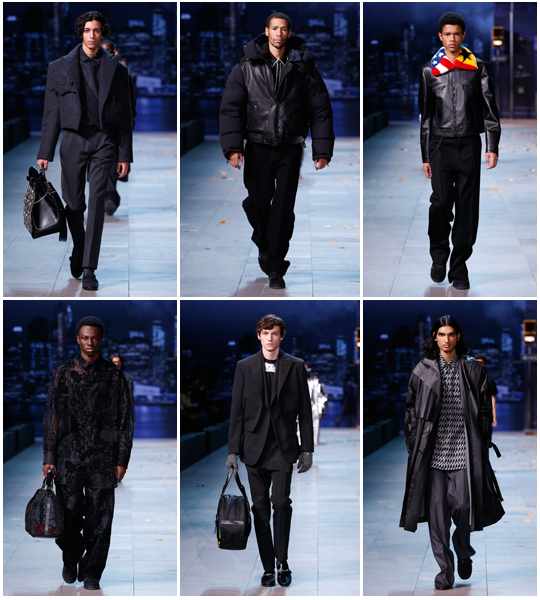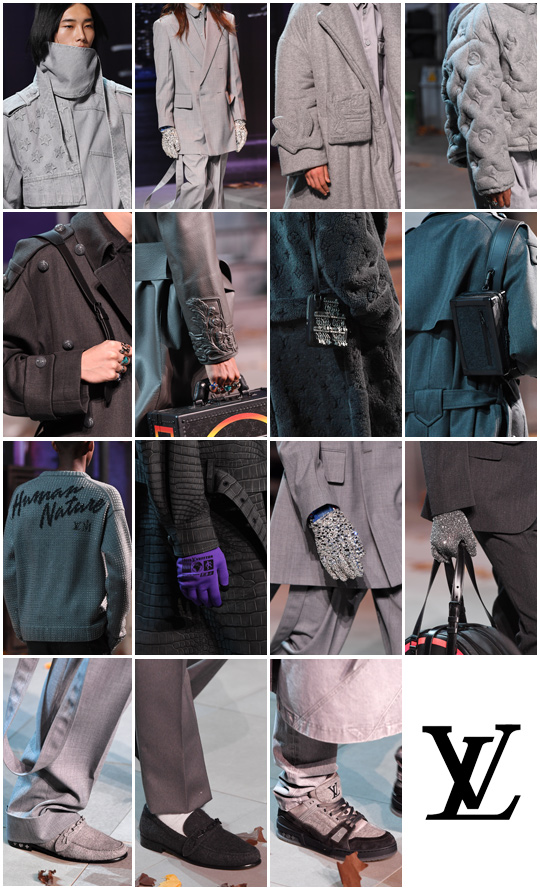 Seniman grafiti Futura, Jim Joe, Lewy BTM,menambah kesan artistik pada setting show ini, selain kehadiran rapper seperti Octavian dan Sheck Wes di runway, dan soundtrack live dari Dev Hynes.