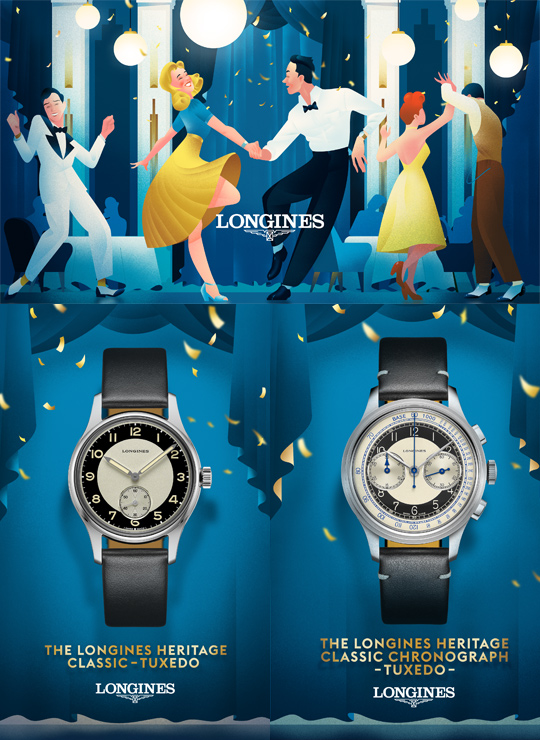 presented by

Longines Introduces the Heritage Classic: Tuxedo Collections
Published by Sugar & Cream, Monday 13 July 2020
Text by Farida Esti, images courtesy of Longines
A glimpse into the Wild Parties of the Later 1940s.
Jika Anda seorang kolektor jam tangan mewah, jangan sampai melewatkan koleksi terbaru dari brand jam tangan mewah asal Swiss, Longines. Tepatnya pada bulan Juni 2020, Longines meluncurkan jam tangan terbaru terinspirasi dari model jam tangan tahun 1940-an yang menjadi simbol kebebasan.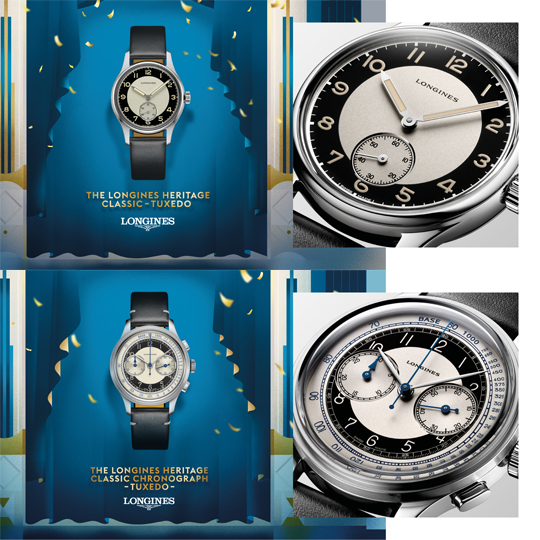 Koleksi ini diberi nama Tuxedo karena warna monokromnya akan mengingatkan kita pada setelan tuxedo yang klasik nan elegan. Tuxedo Collections menawarkan dua versi koleksi teranyar, yakni Tuxedo 3-hand model dan Tuxedo chronograph.


Presented by Interni Cipta Selaras
Tuxedo 3-hand model memiliki garis lekuk yang klasik dan elegan, serta dilengkapi oleh fitur small seconds. Model timepiece ini terinspirasi dari 'Calatrava' yang sedikit tercampur oleh desain khas militer, karena model orisinalnya sendiri diproduksi saat Eropa masih berperang. Longines Tuxedo 3-hand model tetap mempertahankan bentuk case model orisinal dengan lug yang memanjang, bezel datar seperti koin, dan seluruh permukaannya di-polish. Sedangkan diameternya adalah 38.50mm, disesuaikan dengan ukuran strandar masa kini.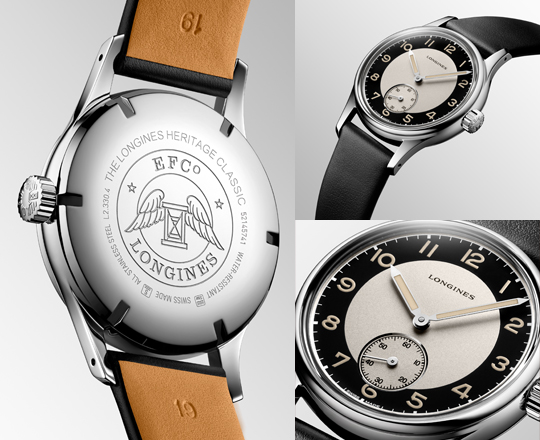 Tuxedo Chronograph merupakan jam tangan chronograph keren yang identik dengan style tahun 1940-an. Seperti desain layout bi-compax, case berbentuk koin, two-tone sector dial, serta multiple tracks on the dial yang elegan dan fungsional. Case Tuxedo Chronograph berdiameter 40mm sesuai ukuran jam tangan modern, dan bertahtakan sapphire crystal di atasnya.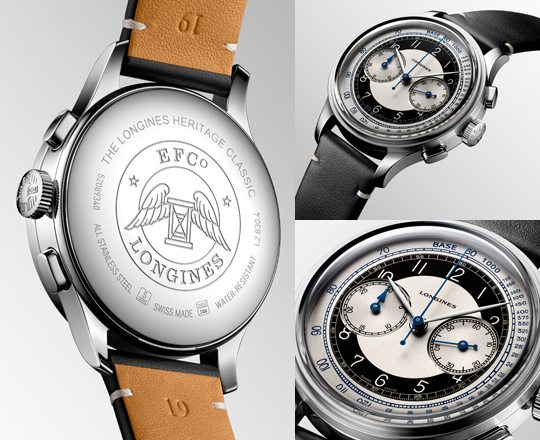 Untuk menjaga orisinalitas inspirasinya, Longines memutuskan untuk tidak menambah kata "Automatic" pada dial jam. Selain itu, Tuxedo Collections juga tidak memiliki fitur tanggal layaknya model jam tangan saat ini. Ditambah lagi penggunaan strap kulit berwarna hitam semi-matt sangat merepresentasikan gaya era 1940-an.