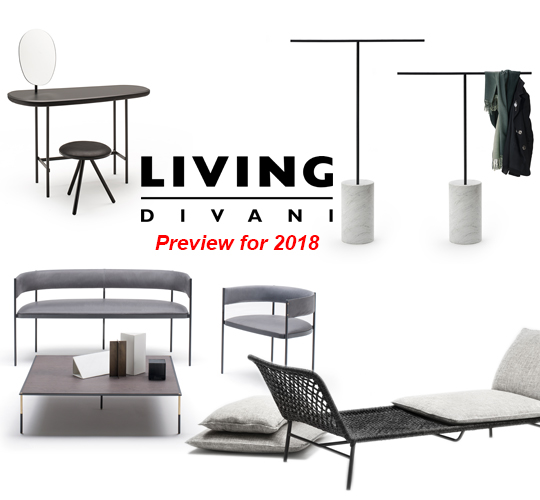 Living Divani – Preview for 2018
Published by Sugar & Cream, Friday 09 March 2018
Text by S&C, Images courtesy of Living Divani
Preview Salone del Mobile 2018/Milano Design Week 2018
Menjelang usianya yang hampir 50 tahun, label Living Divani, Italia  tidak ketinggalan dalam eforia pesta desain bergengsi Salone del Mobile 2018 bulan April nanti di Milan.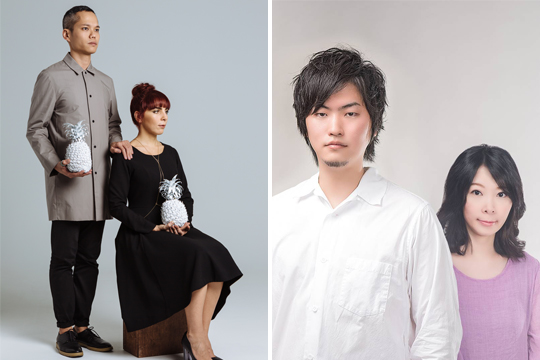 Studio Lanzavecchia + Wai & Tamaki Design
Khusus koleksi tahun ini, Living Divani berkolaborasi dengan desainer ataupun firma desain internasional untuk menghasilkan varian koleksi yang akan dipamerkan nanti.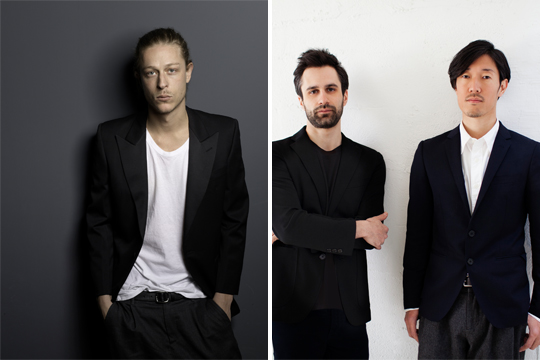 David Lopez Quincoces & Mist-o

Tempat pameran dan informasi lainnya :
Salone del Mobile   :  Hall 7 / Stand C11 – D16
Date                              : April 17 -22, 2018.
Designers                    : Studio Lanzavecchia + Wai,  Tamaki Design Studio and
                                         David Lopez Quincoces, Mist-o
Product                       : Pebble Desk/Vanity Table by Studio Lanzavecchia + Wai, Tombo Coat Hanger                                             by Tamaki Design Studio, Era easy chair, sofa and coffee table by David Lopez                                           Quincoces, Daydream Day bed by Mist-o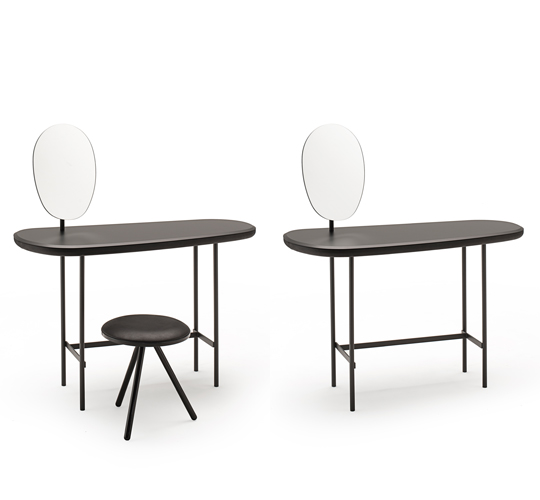 Pebble Desk/Vanity Table by Studio Lanzavecchia + Wai
Sebuah meja serba guna berkesan sederhana dengan bentuk terinspirasi dari lekukan batu dan menonjolkan sofistikasi detil yang halus ditopang dengan struktur kaki yang ramping dan terlihat ringan. Diatasnya terdapat sebuah cermin dengan bentuk ireguler membuat desain meja ini seakan berada dalam dunia surealis. Karya dari desainer Francesca Lanzavecchia dari Italia dengan desainer Singapura, Hunn Wai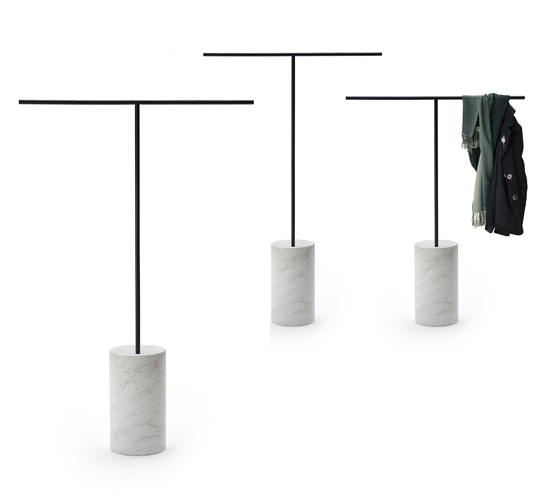 Tombo Coat Hanger by Tamaki Design
Seberapa unik dan kontemporer Anda bisa membayangkan sebuah gantungan jaket?  Simak saja Tombo Coat Hanger kreasi Tamaki Design (pasangan Junpei Tamaki, desainer Jepang dengan Lori Tamaki, dari Taiwan). Tersedia dengan dua ketinggian berbeda, gantungan mirip sebuah karya hibrida patung dan furnitur, memainkan kontras estetika antara marmer dan tiang metalnya yang ramping.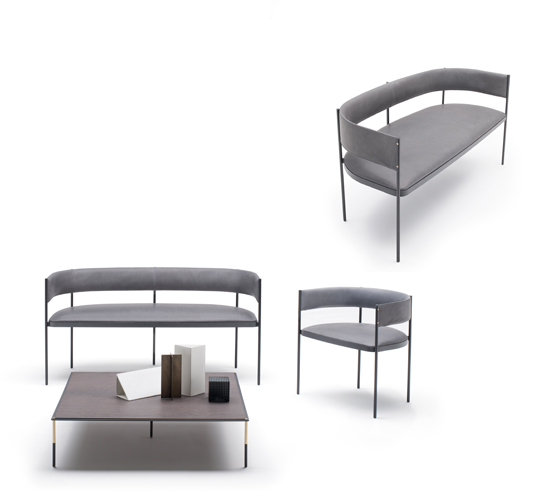 Era Collections by David Lopez Quincoces
Koleksi Era karya desainer Spanyol David Lopez Quincoces terdiri dari sofa, kursi, side table dan coffee table. Rancangan keseluruhan koleksi seperti diakui merupakan dedikasi terhadap desain-desain yang hebat dari masa lalu dengan merujuk ke bentuk kontemporer  Bentuk kursi dengan kurva lembut ditunjang dengan lapisan lembut kulit atau fabric membuat koleksi ini mudah beradaptasi untuk segala ruang. Andapun bisa memainkan warna melalui pilihan kulit atau fabric-nya.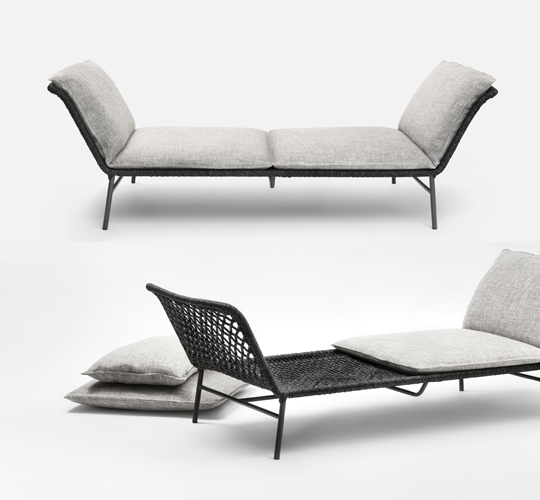 Daydream Bed by Mist-o
Setiap orang memiliki mimpi, bermimpi dan mungkin menginginkan sebuah Daydream Bed untuk relaksasi di siang hari. Daydream Bed ini dirancang oleh Mist-o yang didirikan oleh desainer italia Tommaso Nani dan desainer Jepang Noa Ikeuchi. Dan merupakan hasil interpretasi ulang dalam bentuk kontemporer dari sebuah kursi hammock ikonis karya Hans J. Wegner. Menilai dari bentuknya, kursi ini tidak melupakan perhatian detil terhadap gaya dan kenyaman bagi pemilknya.