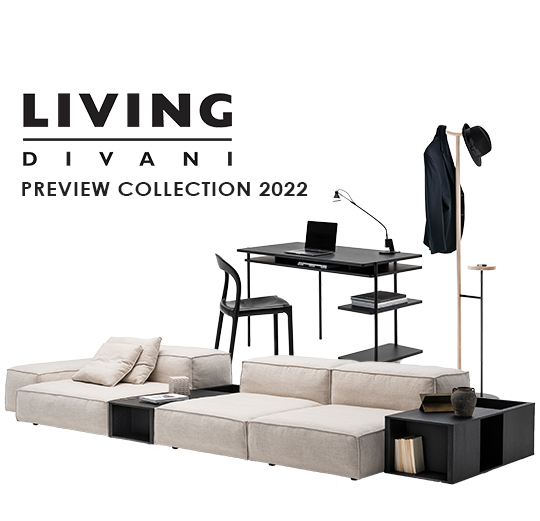 presented by

LIVING DIVANI PRESENTS PREVIEW COLLECTION 2022
Published by Sugar & Cream, Wednesday 27 April 2022
Images courtesy of Living Divani
Rigor and Lightness
Once again, the Italian furniture brand Living Divani, this year presents a new collection full of meaning and stories! Menampilkan Preview Collection 2022, memaparkan ide dari koleksi ini akan sebuah hunian. Di mana ruang – ruang  di dalamnya harmonis dan kontemplatif, yang akan menemukan kembali rasa berkumpul dan keramahan, namun pada saat yang sama membentuk perlindungan seseorang, menyerahkan diri pada pikiran dan ingatan, mencurahkan waktu untuk diri.
Koleksi sebelumnya berkembang, kemudian 'menyarankan' ritual baru melalui eksperimen dengan kombinasi materi yang menarik. Ruang menjadi hidup dengan proposal baru atas nama kesenangan hidup, dan berbagi, dengan sentuhan kontemporer, yang selalu menghormati masa lalu dan warisan melalui sejarah dan gaya dari jenama.
Dominasi palet warna netral, finishing yang terpilih, serta perhatian terhadap detail menyatu dalam 'memori' dan 'saran', dan 'menolak' pola yang telah ditentukan sebelumnya untuk menawarkan solusi yang selalu berbeda dan disesuaikan. Preview Collection 2022 mendefinisikan fungsionalitas, estetika meningkatkan keserbagunaan, dengan gabungan material sehingga muncul kreasi unik.  Dan, berikut tiga koleksi yang akan mewarnai hunian Anda!
EXTRASOFT Storage Units by Piero Lissoni
Living Divani mengembangkan keserbagunaan dari Extrasoft yang ikonis, produk terlaris yang dirancang oleh Piero Lissoni pada 2008, memperkenalkan elemen lembut dan ramah, menjadi unit penyimpanan kontras terbaru. Modul kayu tersedia dalam 2 ketinggian dan 3 dimensi yang mengikuti modularitas, dapat memodifikasi ritme serta menggandakan fungsionalitasnya, demi mempertahankan karakter unik dari unit penyimpanan ini.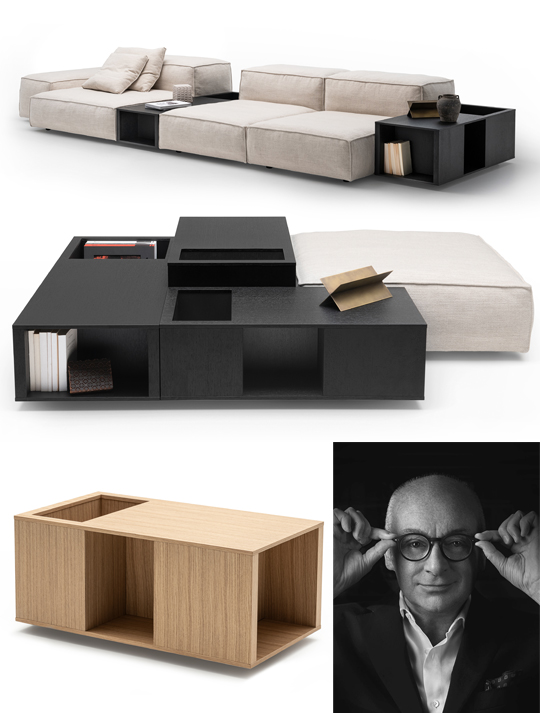 EXTRASOFT Storage Units by Piero Lissoni

Presented by Interni Cipta Selaras
AERO D Desk by Shibuleru
Koleksi Aero oleh Shibuleru, dengan gerakannya yang minimalis dan telitu, diperluas dengan Aero D Desk, yang sempurna untuk area kantor di rumah. Transformasi lebih lanjut dari konsep yang diluncurkan pada 2016, Aero D melengkapi dan menafsirkan kembali secara linier akan kebutuhan hidup kontemporer. Sebuah furnitur yang seimbang, hasil pengurangan formal progresif demi mencapai esensi dari desainnya. Dialog puncak paralel dengan permainan struktur,  memberi masukan atas penggunaan dan kemungkinan yang berbeda sehingga dapat disesuaikan.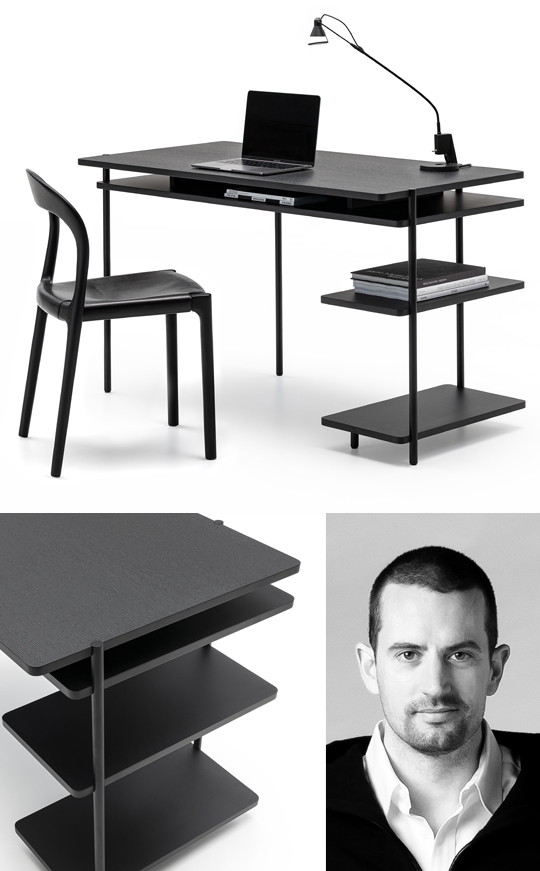 AERO D Desk by Shibuleru
KIGI coat hanger by Junpei & Iori Tamale
Rangkaian Kigi oleh Junpei & Iori Tamaki memenangkan perhatian karena bentuknya yang tidak biasa yang mampu meningkatkan kekhasan setiap material. Dihasilkan dari perakitan dasar logam dan dua struktur yang masing-masing berakhir di coat rack dan small catchall tray, Kigi menjadi pola dasar domestik terbaru yang mengeksplorasi hubungan "intim" antara tubuh dan benda, menjadi aksesori baru yang mampu mengejutkan untuk perbedaannya melalui interpretasi dan kepraktisan yang orisinal. (DB)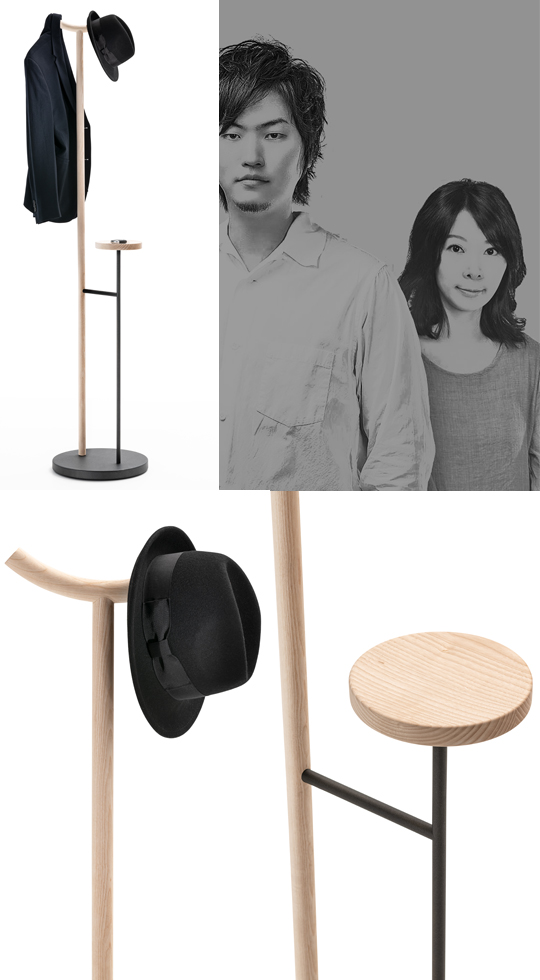 KIGI coat hanger by Junpei & Iori Tamaki