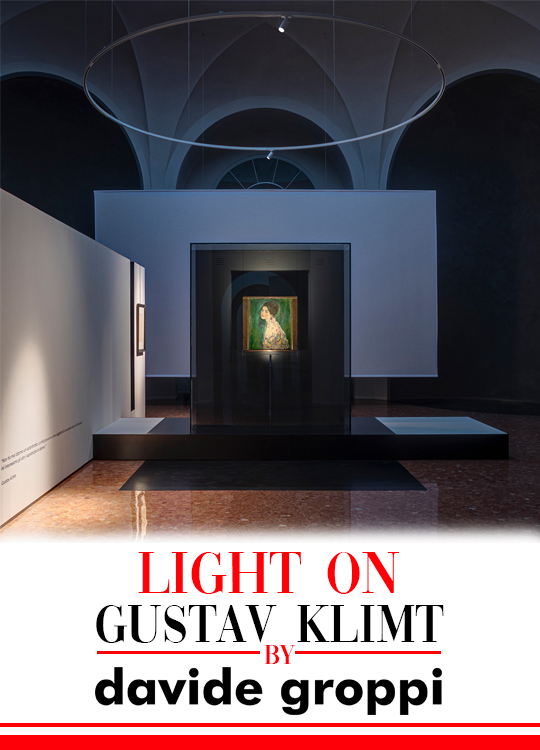 presented by

LIGHT ON Gustav Klimt by Davide Groppi
Published by Sugar & Cream, Monday 18 January 2021
Text by S&C, image courtesy of Davide Groppi/ Fausto Mazza
A Work of Art With An Incredible Light Story
Maha karya pelukis Gustav Klimt mendapat perlakukan istimewa pada pameran di Ricci Oddi Gallery, Piacenza, Italia. Lukisan 'Potrait of a Lady' (karya tahun 1916) milik Ricci Oddi Gallery yang pernah hilang beberapa kali, ditemukan kembali tahun 2019. Dan pada tanggal 28 November 2020 lalu, lukisan tersebut diperlihatkan kembali di Ricci Oddi Gallery, Piacenza, Italia.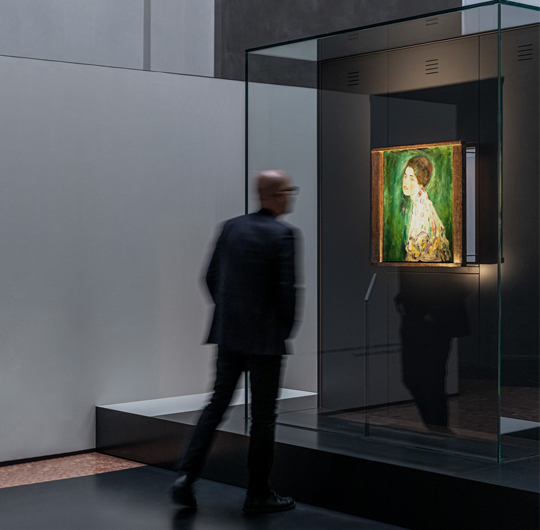 Davide Groppi mendapat kehormatan untuk menata artistik pencahayaan khusus pada lukisan 'Portrait of a Lady' agar tampil primadona dalam galeri tersebut.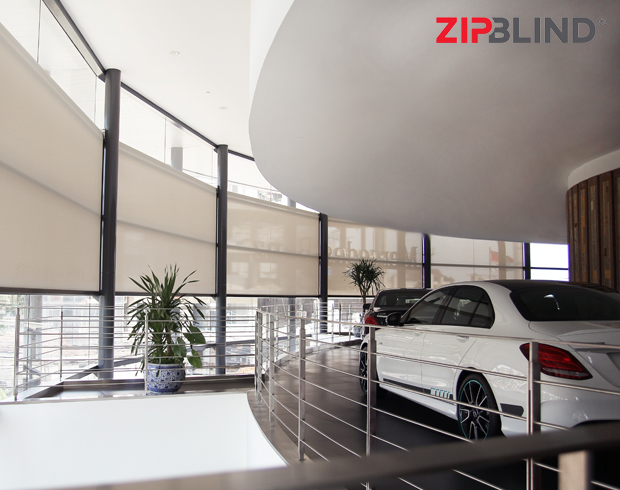 Presented by Zipblind
Pengalaman, sensitivitas dan penggalian mengenai makna sebuah maha karya, Davide Groppi memutuskan untuk menginstal sebuah mini projektor berfungsi memancarkan artifisial cahaya lembut yang fokus pada lukisan. Artifisial penerangan tersebut dirancang sebagai simbolis selebrasi lepas dari keheningan dan kegelapan ketika lukisan tersebut hilang dari tahun 1997.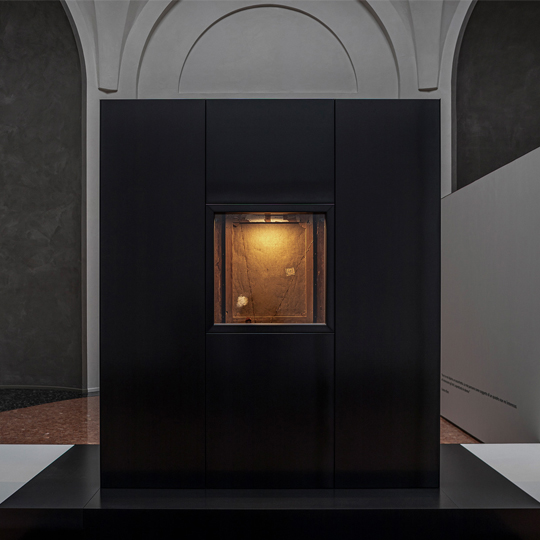 Tidak kalah penting, Davide Groppi juga turut merancang pencahayaan lembut pada bagian belakang kanvas. Pencahayan tersebut sebagai tanda hormat untuk memperlihatkan tanda-tanda penuan kanvas, segel dan sedikit catatan yang terdapat pada bagian belakang kanvas.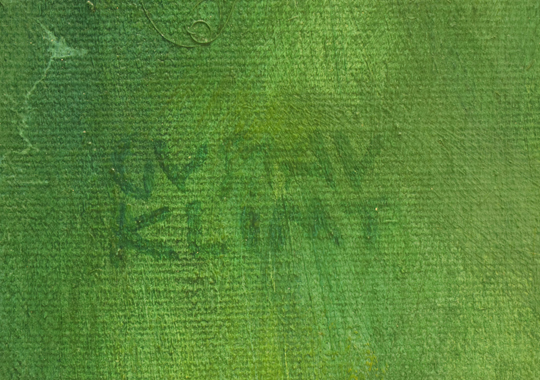 Bias pencahayaan pada lukisan terlihat menyebar halus pada ruang galeri hingga pada ceiling, turut mengabadikan keindahan Ricci Oddi Gallery ini.