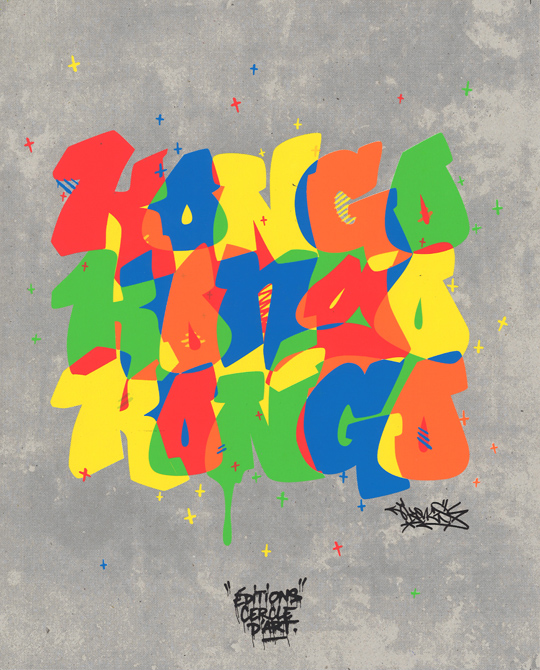 Kongo – Editions Cercle d'Art
Published by Sugar & Cream, Wednesday 12 October 2016
Kongo's First Graffiti Book
Seniman jalanan (graffiti artist) asal Paris yang pernah ke Jakarta beberapa kali dan juga pernah berpameran tunggal dengan d gallerie di Jakarta baru saja meluncurkan buku baru bertajuk "Editions Cercle d'art" di Paris. Peluncuran buku pertama dari seniman jalanan ini dirayakan di butik utama Hermès yang berada di Rue de Sevres pada tanggal 8 Oktober 2016 lalu.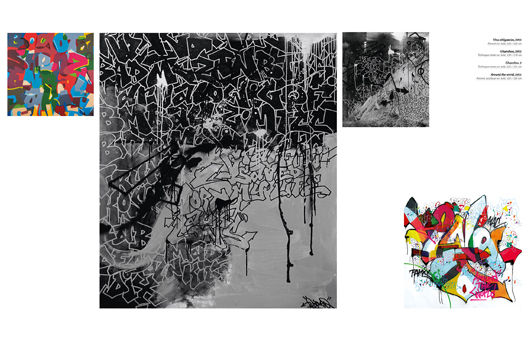 " …… Art does not work without life, without meetings, without food, travel…..Our policy was to be anti-system, to fend for ourselves," seperti yang dikutip dari kata pengantar bukunya. Seniman murni jalanan ini memang cukup aktif berkarya di sejumlah negara yang pernah dikunjunginya. Salah satunya adalah Indonesia di kota Jakarta dan Yogyakarta.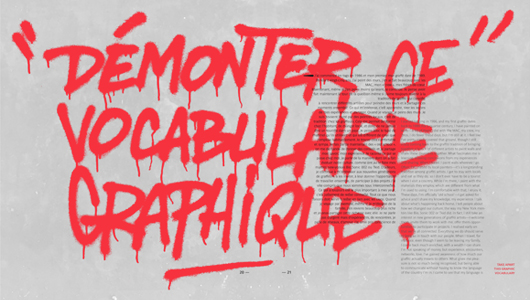 Buku ini bisa dikategorikan bagian dari biografi dan karya Cyrill Phan atau lebih dikenal dengan nama akrab Kongo. Memuat perjalanan kariernya sebagai seniman jalanan selama 25 tahun. Menarik untuk menyimak perubahan seni jalanan melalui karya-karya Kongo yang meliputi beberapa negara. Selain dikenal seniman jalanan, dia juga telah berkolaborasi dengan Hermès, jam tangan Richard Mille, kristal Daum dan banyak lagi.
Kongo adalah salah satu seniman jalanan yang sukses mentransformasikan seni jalanan ke galeri dan berkolaborasi dengan berbagai produk termasuk window displays. (JW)