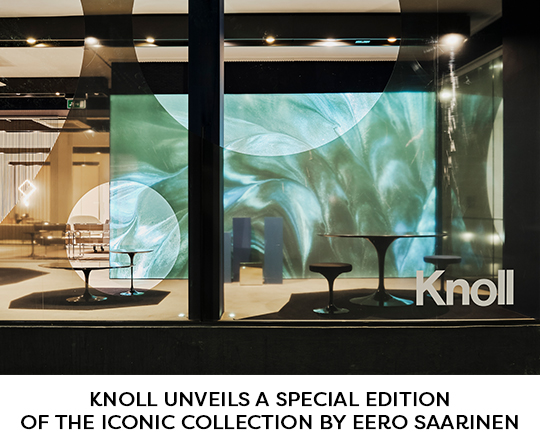 presented by

KNOLL UNVEILS A SPECIAL EDITION OF THE ICONIC COLLECTION BY EERO SAARINEN
Published by Sugar & Cream, Friday 27 October 2023
Images courtesy of Knoll
Celebrates 85 years of Design at the Knoll Showroom in London
On the occasion of London Design Festival –  from 16 to 24 September –  Knoll celebrates 85 years of design at the Knoll Showroom in London introducing a special series of Saarinen Tables in exclusive natural stones. A tribute to the iconic Pedestal Collection created by Eero Saarinen and produced continuously by Knoll since 1957.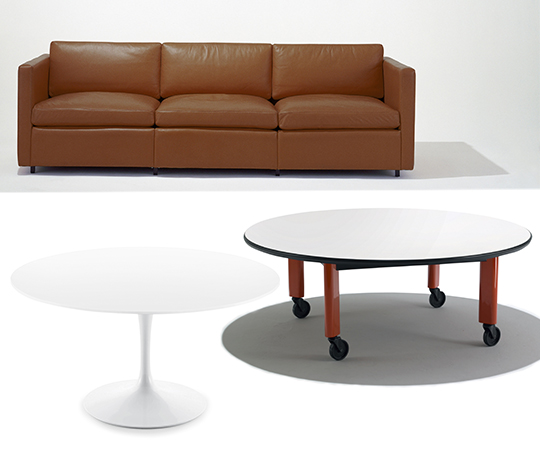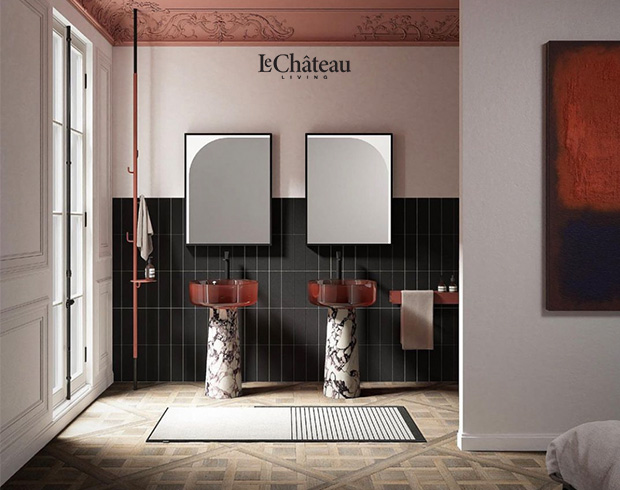 Presented by LeChateau Living
Saarinen's furniture for Knoll, which includes the famous and revolutionary collection of pedestal-based tables and chairs, are considered one of the most iconic examples of post-war design. In his approach to architecture and furniture design, Eero Saarinen creates a combination of essential and striking solutions. Every single detail of this collection speaks to the uniqueness of its creator's vision, starting from the search for marble for the tops to the unmistakable profile of the pedestal base that seems to grow out of the ground and become one with the surrounding environment.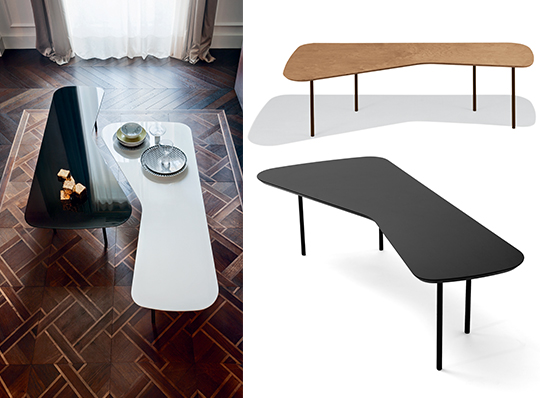 For over 60 years, starting from the Pedestal Collection by Eero Saarinen, Knoll has offered a collection of the finest marbles and veneers in a wide range of colors. To pay homage to his 85th anniversary, Knoll introduces the new natural stone Spectrolite Blue.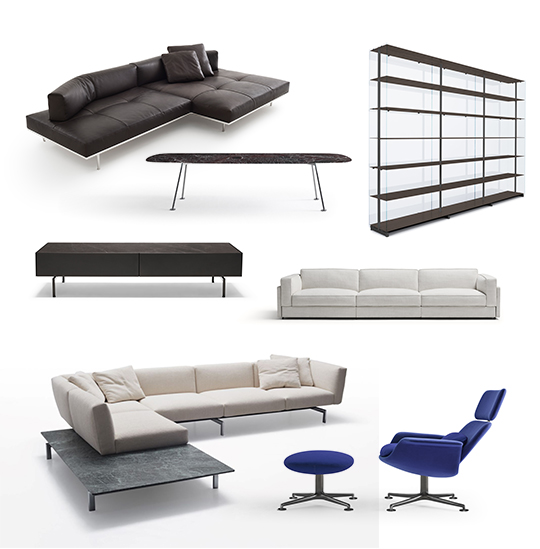 The window display of the showroom on Goswell Road features the special edition of the iconic Saarinen Dining Table with the new exclusive Spectrolite Blue top: a magnificent granite which evokes the infinite space where bright stars lighten up the darkness in the deep and silence blue. This unique material creates a contrast of unexpected effects: the Spectrolite Blue gives voice to the most visionary and magnetic designs.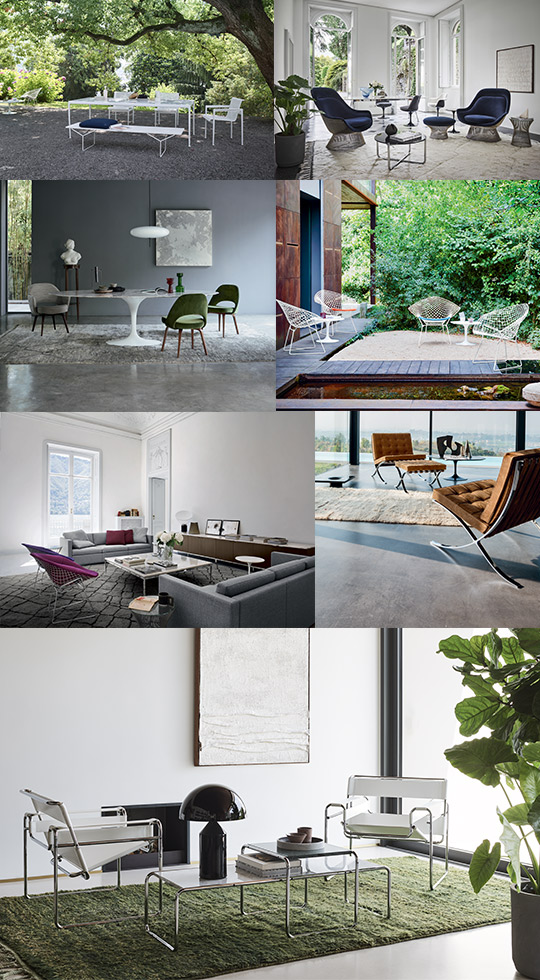 The space at the Showroom also showcases the best of Knoll's modern classics designed by architects including Florence Knoll, Mies van der Rohe, Eero Saarinen, Harry Bertoia and Marcel Breuer alongside with the latest new introductions, such as Piero Lissoni's Outdoor Collection, a re-launch of an archival lounge-height Saarinen Table, and Richard Schultz's 1966 Collection in a dark red frame.