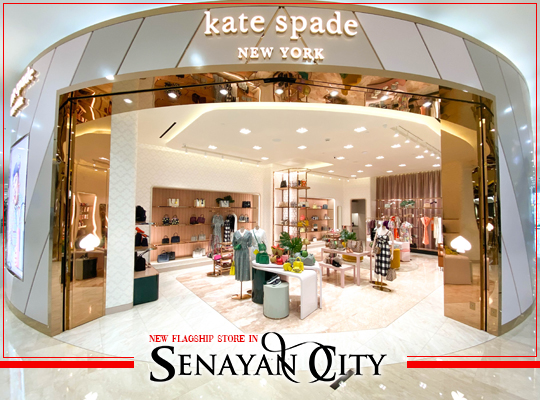 Kate Spade New York Unveils New Flagship Store in Senayan City Mall
Published by Sugar & Cream, Tuesday 11 August 2020
Text by Dira Rohmatun, images courtesy of Kate Spade New York
A Celebration of The Brand's Vision Under Creative Director Nicola Glass
Kabar terbaru dari Kate Spade New York! Label mode ternama ini, label ini melebarkan sayapnya di Indonesia dengan membuka butik terbaru di Senayan City Mall, Jakarta. Keceriaan peresmian peluncuran butik ke-9 di bawah manajemen Kanmo Group ini, berlangsung meriah secara virtual pada 29 Juli 2020 lalu. Kehadiran butik terbaru ini melengkapi jajaran butik lainnya di Indonesia yang berada di Plaza Senayan, Plaza Indonesia, Kota Kasablanka, Paris Van Java, Tunjungan Plaza, Ciputra World, Beachwalk Bali, dan Terminal 3 Soekarno-Hatta International Bandara.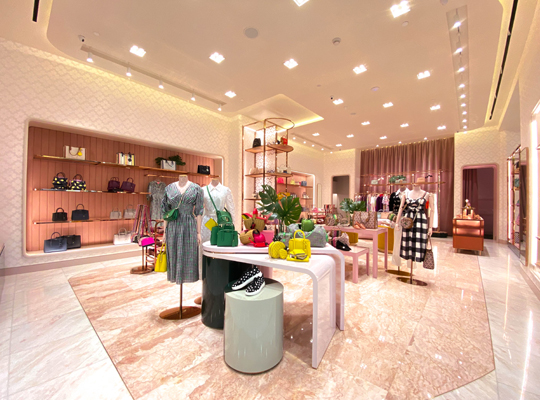 "We're incredibly proud to be unveiling our new store in Senayan City," ucap Nicola Glass, Creative Director of Kate Spade New York. "Our brand, and everything we make, is about bringing joy to women, and enhancing their personal style. Kate Spade has always been known for its clever use of color and playful sophistication, and I looked to embody those brand hallmarks in this new retail space, but with a modern twist. We're so excited to be sharing our vision with the Indonesian shopper."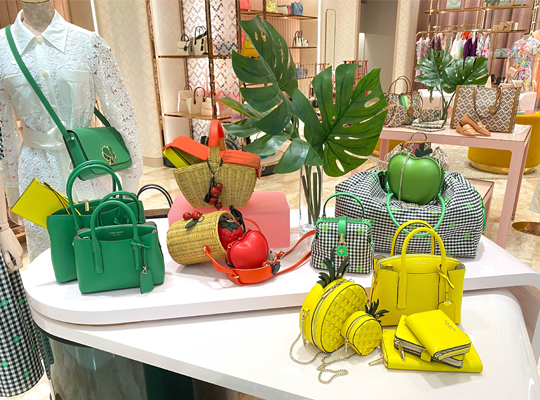 Picnic and margaux collections
Dengan ruang seluas 125 meter persegi, butik Kate Spade Senayan City Mall memiliki desain modern dengan sentuhan feminin, menyenangkan, dan ramah – yang akan memberikan kenyamanan dan pengalaman luar biasa saat berbelanja. Diperlihatkan secara virtual kemewahan dan modernitas baru dari gerai bergengsi ini. Menariknya, desain butik yang menawan ini sebagai bentuk perayaan visi Kate Spade di bawah Direktur Kreatif Nicola Glass, yang mencerminkan evolusi dari DNA Kate Spade yang unik. Tak heran, jika nuansa butik ini didominasi oleh warna pink, rose gold, dan hijau yang sangat khas membentuk palet warna-warni yang menyoroti koleksi dan semangat optimis label ini.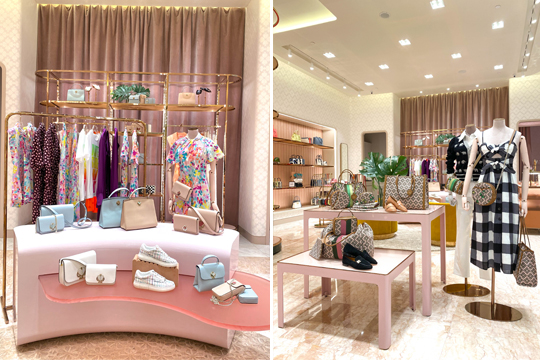 Pada peluncuran kali ini tidak hanya memperkenalkan butik dengan nuansa modern yang ceria dan penuh semangat, melainkan juga menampilkan koleksi terbaru Spring/Summer 2020 rancangan Nicola Glass, yang akan dihadirkan di butik Kate Spade New York Senayan City Mall. Peresmian butik flagship store ini turut dihibur secara konstruktif oleh styling session dengan Fashion & Lifestyle Content Creator Ayla Dimitri. Influencer ternama ini menjelaskan empat tema koleksi Kate Spade yang memukau, diantaranya yaitu Kate Spade Novelty (Picnic), Weekend's Errands in Style, Back to Reality, dan Kate Spade Signature Look.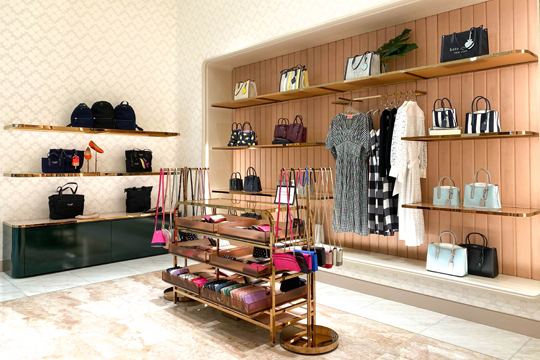 Manoj Bharwani, Co-Founder & Group Managing Director of Kanmo Group, mengatakan, "We are very excited to welcome the new Kate Spade New York flagship store to Senayan City. The brand is a wonderful addition to Senayan City and we look forward to our customers experiencing all that the brand has to offer. We have implemented a wide range of new features to better serve our customers, including shop-from-home options, but nothing will replace the physical store experience and we are excited for shoppers to enjoy this new Kate Spade location."