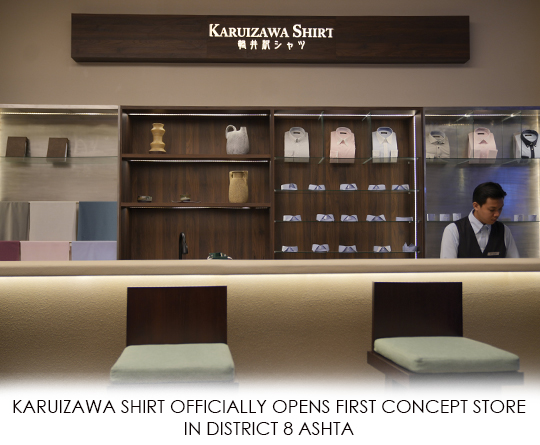 presented by

KARUIZAWA SHIRT OFFICIALLY OPENS FIRST CONCEPT STORE IN DISTRICT 8 ASHTA
Published by Sugar & Cream, Tuesday 08 August 2023
Images courtesy of KARUIZAWA Shirt
Bringing the Atmosphere of Nagano City to Jakarta
Awal Juli lalu, KARUIZAWA Shirt, apparel brand semi-bespoke shirt asal Jepang, resmi membuka concept store pertamanya di Indonesia, yang letaknya di ASHTA District 8, Jakarta. Dengan tagline, "IT SUITS YOU", KARUIZAWA Shirt menawarkan kemeja custom dengan kualitas Jepang yang disesuaikan dengan bentuk tubuh dan kebutuhan setiap orang.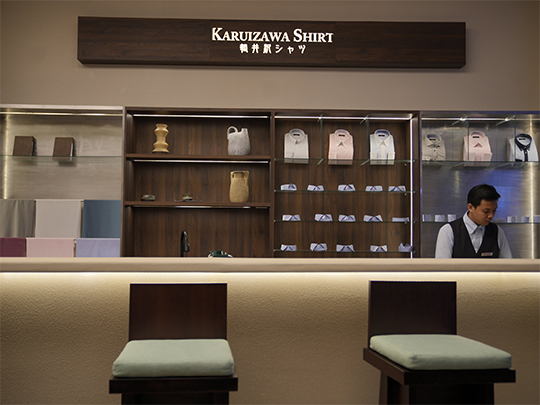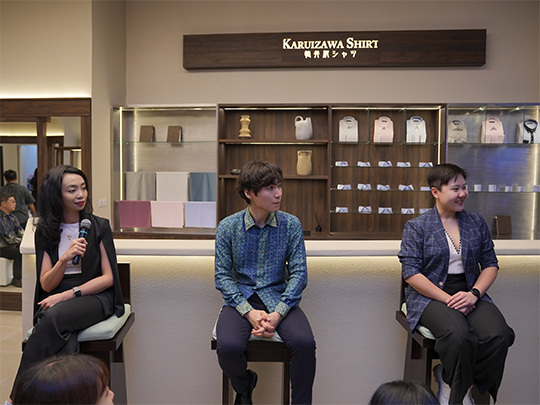 Tessa Marlenaska Sr. Ce, Kazutaka Yajima – Operating Officer, Corporate Planning and Accounting Department KARUIZAWA Shirt Japan, dan Victoria Budiman – Head of Apparel Division
Victoria Budiman, Head of Apparel Division KARUIZAWA Shirt berujar, "Kami menyiapkan konsep terbaik dan menawarkan pengalaman berbelanja yang lebih spesial kali ini, dengan suasana dan budaya Jepang yang autentik di setiap penjuru toko. Lokasi ASHTA District 8 yang strategis membuat pelanggan semakin mudah menjangkau kami, khususnya kalangan pekerja yang punya kebutuhan berpenampilan prima untuk mendukung produktivitas sehari-hari."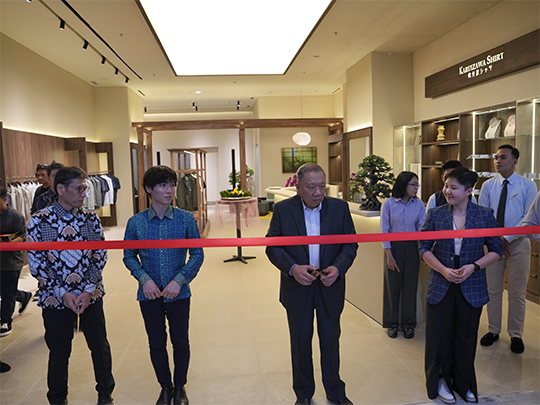 Seremoni pemotongan pita pada peresmian concept store KARUIZAWA Shirt di ASHTA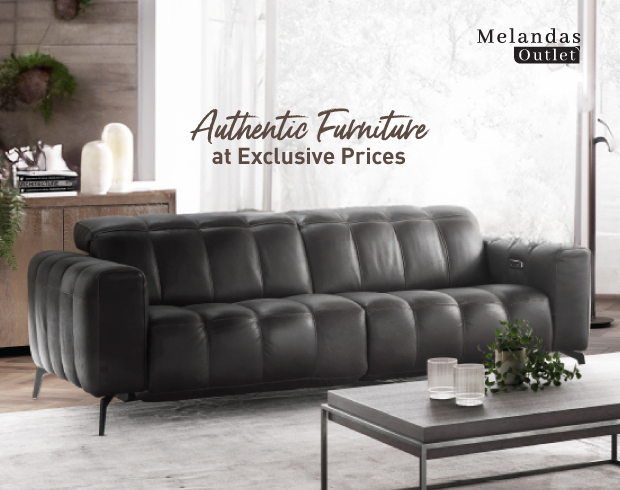 Presented by Melandas Indonesia
Pelanggan dapat merasakan langsung suasana Nagano melalui kelima panca indra mereka—mata, bau, rasa, sentuhan, dan suara—melalui konsep "awaken your senses". Pelanggan akan melihat interior butik yang sederhana dengan ornamen kayu dan nuansa warna earth tone (lihat), musik Jazz Jepang yang tenang (dengar), dan aroma menyejukkan dari kayu serta dedaunan (bau).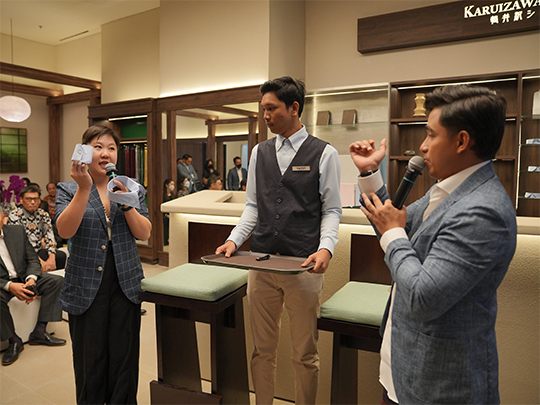 Pelanggan dapat merasakan langsung proses pembuatan kemeja yang sesuai dengan kebutuhan dan spesifikasi mereka, dengan kurun waktu 7-10 hari sampai kemeja jadi
Prinsip Omotenashi, yang berarti keramahtamahan (hospitality) dalam budaya Jepang,  diterapkan pada layanan pelanggan. Tujuan dari setiap kunjungan pelanggan adalah untuk membuat mereka puas. Pelanggan akan diberikan refreshment kit berupa minuman Ocha dan snack khas Jepang (rasa) sebelum berkonsultasi untuk memesan kemeja.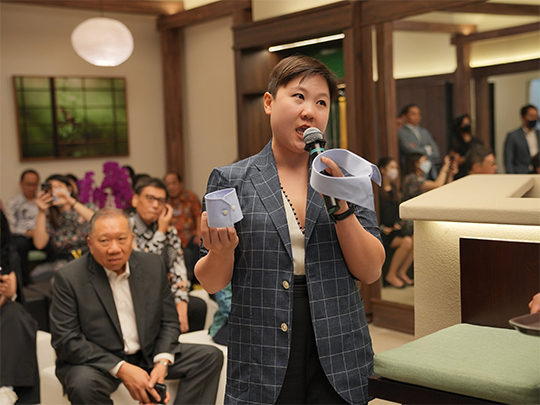 Victoria Budiman menjelaskan karakter dan value yang khas dari KARUIZAWA Shirt
Pelanggan dapat merasakan langsung spesifikasi kemeja (touch), mulai dari bahan (bahan), collar (kerah), cuffs (ujung lengan), pocket (kantong), back body (bagian belakang), button (kancing), dan ukuran yang presisi, yang terpenting dan sesuai dengan esensi semi-bespoke KARUIZAWA Shirt. Para fitter KARUIZAWA akan menawarkan konsultasi langsung kepada pelanggan yang mencari kemeja yang sesuai dengan bentuk tubuh dan kebutuhan mereka.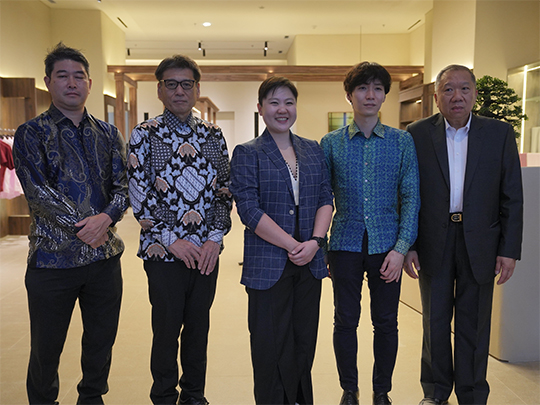 Mr. Yo Kawakami President of FLEX Indonesia, Mr. Mikiya Kaneko Production Manager of FLEX Japan, Victoria Budiman – Head of Apparel Division, Mr. Kazutaka Yajima Executive Office
Kemeja akan dibuat dalam waktu 7 hingga 10 hari setelah pelanggan membuat pesanan, yang merupakan waktu yang ideal untuk membuat kemeja yang disesuaikan dengan baik dengan jahitan yang rapi dan model yang tepat.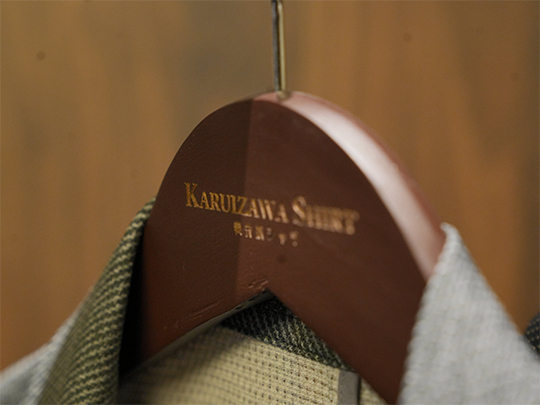 "Kami juga mengusung fashion yang abadi yang lebih klasik dan elegan, sehingga kemeja kami tetap relevan dan eksis mendampingi perjalanan hidup pelanggan kami, Kami percaya bahwa bentuk tubuh dan karakter setiap orang unik, dan pakaian sangat menentukan penampilan. KARUIZAWA Shirt. berharap dapat membantu laki-laki Indonesia menunjukkan sisi terbaik mereka, dan yang terpenting, membuat mereka merasa nyaman dan percaya diri," tutup Victoria.