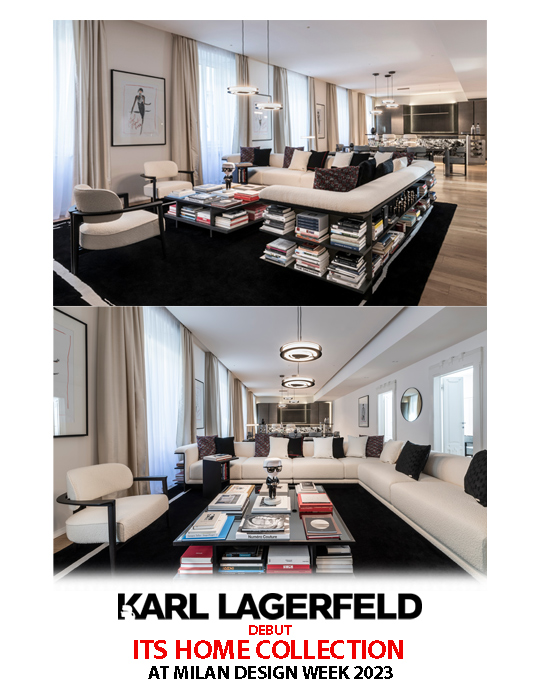 presented by

KARL LAGERFELD DEBUT ITS HOME COLLECTION AT MILAN DESIGN WEEK 2023
Published by Sugar & Cream, Monday 15 May 2023
Images courtesy of Karl Lagerfeld
Karl Lagerfeld Maison
KARL LAGERFELD GROWS ITS LIFESTYLE PORTFOLIO WITH FIRST-EVER FURNITURE COLLECTION: "KARL LAGERFELD MAISON"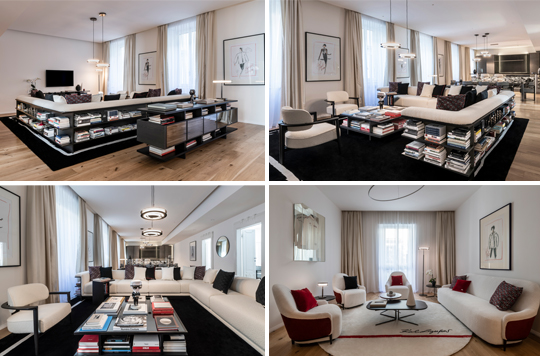 Inspired by Karl Lagerfeld's passion for interior design, the brand's first home collection debuts at Milan Design Week 2023 in the new showroom at via Passione 8.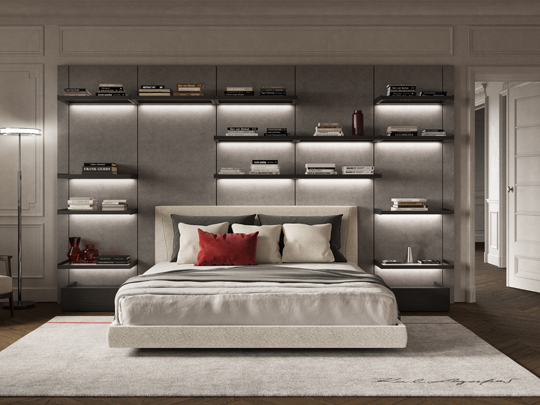 KARL LAGERFELD MAISON – Saint Germain (Bedroom)

KARL LAGERFELD is pleased to announce its lifestyle portfolio is expanding with the launch of KARL LAGERFELD MAISON, an interior design collection that offers a distinctive glimpse inside Karl Lagerfeld's multihyphenate world. The furnishings combine his iconic vision with contemporary creativity and artisanal quality, as each piece is made in Italy with the finest craftsmanship. KARL LAGERFELD MAISON makes its global debut during Milan Design Week — the ultimate stage for design and creativity in the furniture category — from April 17 to 23, 2023, in its new showroom in via Passione 8.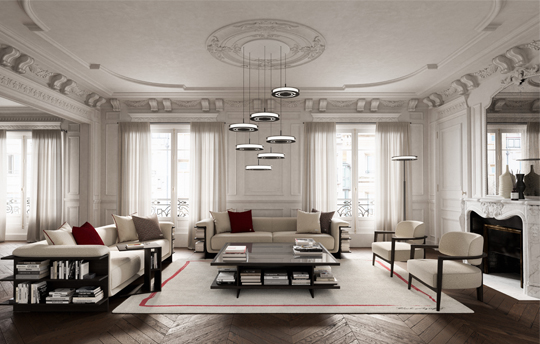 KARL LAGERFELD MAISON – Saint Germain (Living)
"Karl wasn't just fascinated by interior design — he was deeply passionate about it. It was therefore a natural decision to expand our brand's global lifestyle offering with the KARL LAGERFELD MAISON collection. This exciting category celebrates our DNA and offers a new way to explore and experience Karl's world. The pieces are bold, sophisticated and elegant; just like Karl, they make an immediate impact," says Pier Paolo Righi, CEO of KARL LAGERFELD.


Presented by Interni Cipta Selaras
The furniture groups are named after Karl Lagerfeld's favorite neighborhoods of Paris including the Saint Germain and Saint Guillaume living areas and bedroom sets, the Quai Voltaire kitchen, and the Rue de l'Université lighting collection. Throughout each space, a palette of black and white is juxtaposed with neutral hues and pops of red, while angular lines contrast soft, elliptical silhouettes and reflective surfaces. A hero piece is the three-person Saint Germain sofa that doubles as a small library, with sides that encompass decorative built-in shelves for horizontally stacked books. The design is inspired by Karl Lagerfeld's own love of books — and how he displayed them — as his personal collection amassed over 300,000 volumes.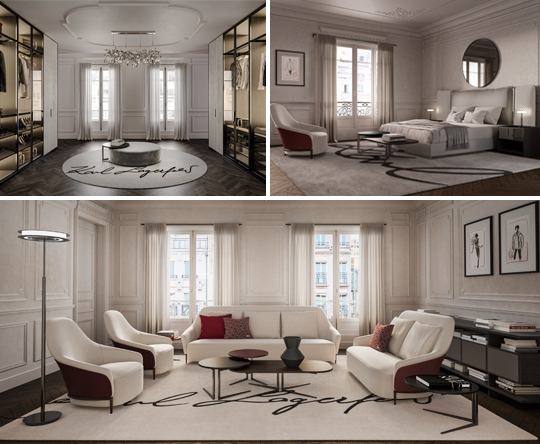 KARL LAGERFELD MAISON – Saint Guillaume (Bedroom & Living)
The collection is developed under the artistic direction of the house KARL LAGERFELD, and each season the Maison will invite an external guest designer to contribute their expertise and vision. In line with this, the premiere KARL LAGERFELD MAISON collection has been created in collaboration with renowned interior designer Matteo Nunziati, whose unique vision has contrasted researched and angular lines with harmonious structures.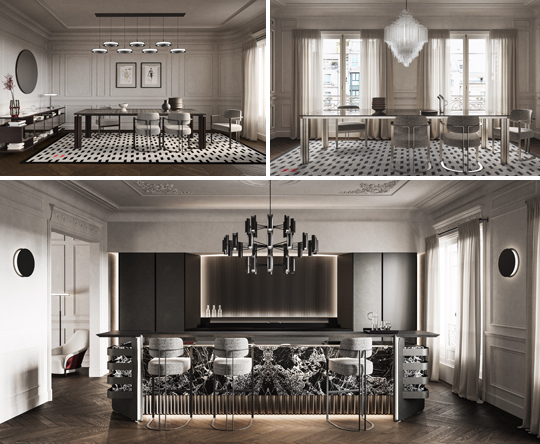 KARL LAGERFELD MAISON – Quai Voltaire (Kitchen & Dinning)
"During my design process, I thought of Karl walking along the banks of Hamburg's canals or visiting the elegant mansion houses of Saint-Germain-des-Prés in Paris. Both cities were important in Karl's history and they inspired me to balance the rigor of Bauhaus and sophisticated Parisian elegance. It's been an honor to collaborate with the KARL LAGERFELD TEAM and work with the best Italian craftsmen to develop a contemporary, warm and emotional collection full of extraordinary details," says Nunziati.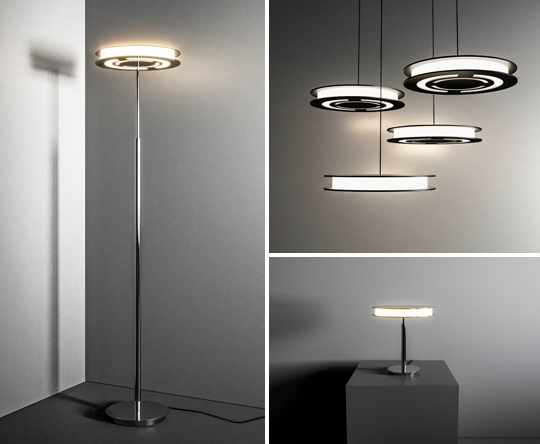 KARL LAGERFELD MAISON – Rue de l'Université (Lighting)
More than a fashion icon, Karl Lagerfeld's multifaceted creativity also included illustration, photography, publishing and interior design. This passion was expressed and explored through various special projects throughout his career, including the interior design of homes, a luxury hotel, and private apartments around the world.
KARL LAGERFELD MAISON at MILANO DESIGN WEEK
April 18 to April 23, 2023 — 10am/9pm
Press day: Monday, April 17 — 10am/5pm
KARL LAGERFELD MAISON Showroom: Via Passione 8, Milan