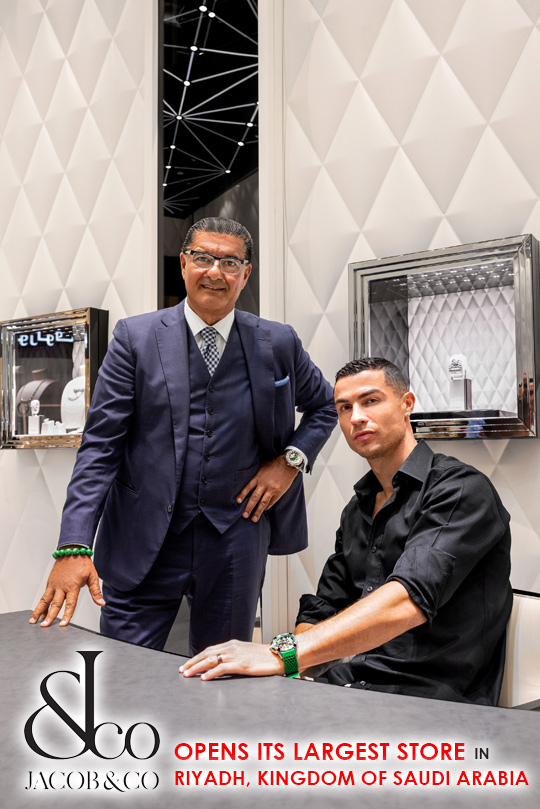 presented by

JACOB & CO OPENS ITS LARGEST STORE IN RIYADH, KINGDOM OF SAUDI ARABIA
Published by Sugar & Cream, Monday 29 May 2023
Image courtesy of Jacob & Co
In Partnership With The Salujain Group
After opening new outlets in Istanbul and Dubai since the beginning of 2023, on May 3rd, Jacob & Co. inaugurated its largest boutique in partnership with the Salujain Group, in the beating heart of the Kingdom of Saudi Arabia capital.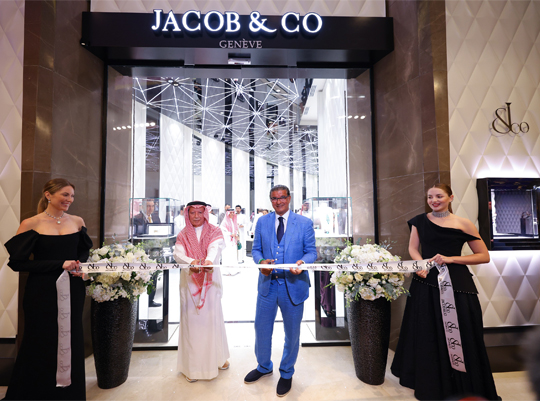 Mr Jacob Arabo with Mr Nour Beydoun
The boutique opened with the presence of Cristiano Ronaldo, who came to discover the stunning space and support his friend Jacob. Located on Olaya Street, Riyadh's most prestigious high street and main artery, the 220 square meters outlet flanks Akaria Plaza and is now the largest Jacob & Co. boutique in the world.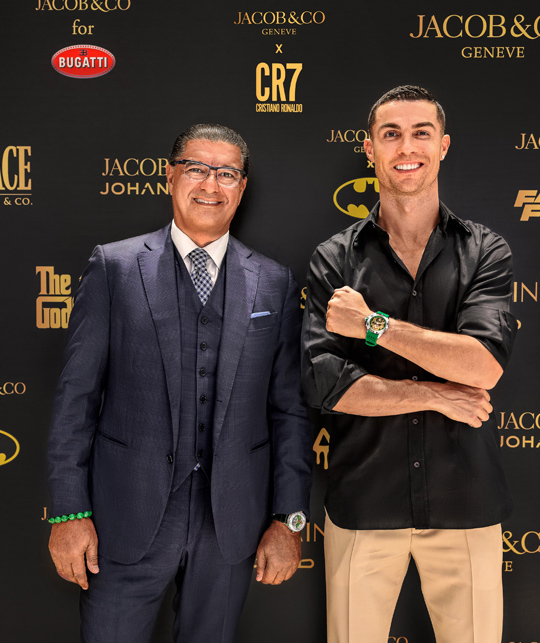 Mr Jacob Arabo and Cristiano Ronaldo
The boutique stands out in a unique way as it's not tied to a mall, but instead has direct street access and visibility. And some visibility that is : the rounded window with Jacob & Co.'s signature star pattern spans over 40 feet. Opened in partnership with local high jewelry retail specialist Salujain, it ushers in a new presence in one of the most crucial markets for Jacob & Co. : the Kingdom of Saudi Arabia.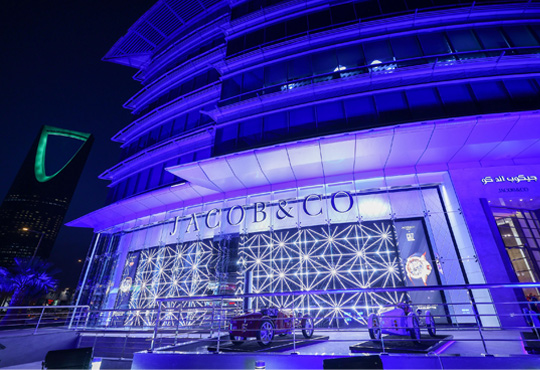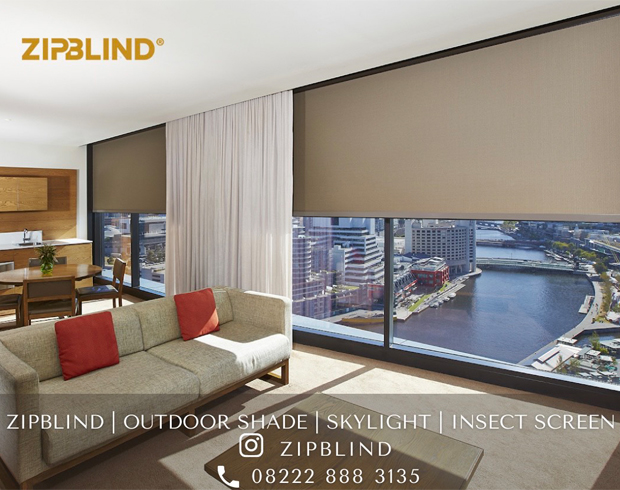 Presented by Zipblind
" The Saudi people have a discerning eye for luxury and quality and as we open the doors to our first boutique in Riyadh, we are ready to deliver beyond expectations", says Jacob Arabo, Chairman and Founder of Jacob & Co. "It takes a special of expertise to understand and explain the unique design of our jewelry, the extremely high quality of the gems we work with and the exhilarating and sophisticated watchmaking we're now famous for. So the experience Salujain has in high jewelry and watchmaking, and their unique position in the country's high society is very precious to us in spreading our message, Inspired by the Impossible."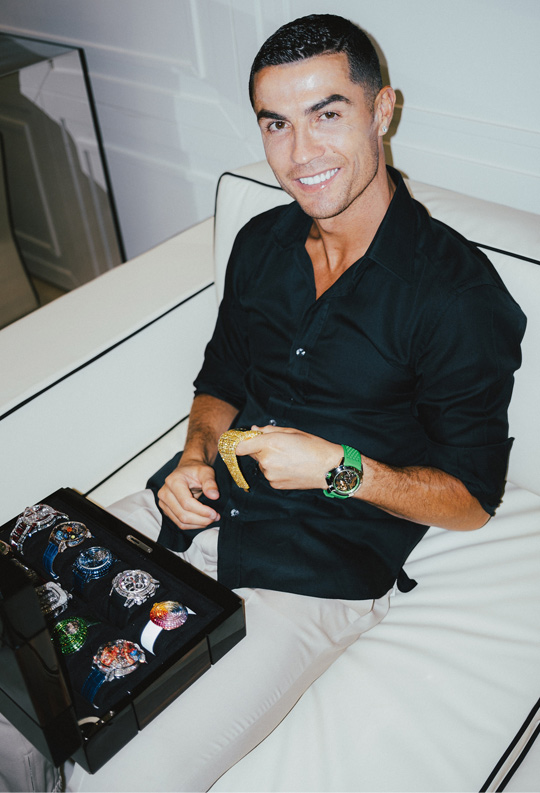 Cristiano Ronaldo

"At Salujain, we scour the globe to bring the most treasured brands to the region and Jacob & Co fits our brand legacy in timeless beauty", says Nour Beydoun, CEO of Salujain. "Launching our boutique in Riyadh and serving the right market is our first step to develop Jaco & Co. presence in Saudi Arabia. Since 1993, Salujain has been Saudi Arabia's leading agent for the world's most luxurious jewelry and timepieces: works of timeless beauty, innovation, and artistic craftsmanship. We are both agents and collectors of the brands we represent. We have the technical knowledge, the skills, and experience to bring Jacob & Co.'s works of art to the region."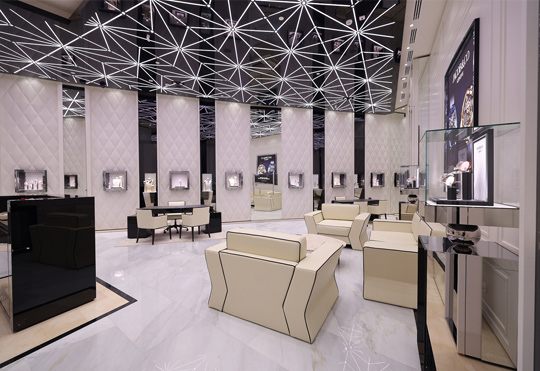 The Kingdom of Saudi Arabia is not just a large local market for Jacob & Co. It is a major business area where the response to the creativity and lavishness of Jacob & Co. creations has been overwhelming. Gaining the right foothold, with the right partner, with an adequately grand and large boutique is an indispensable step Jacob & Co. has been working on for a long time.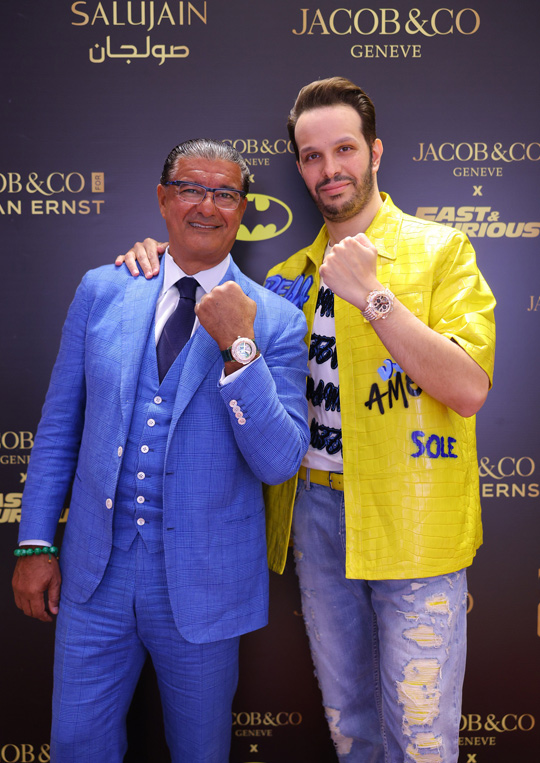 Mr Jacob Arabo with a vip guest, Mr Abdulrahman Ramzan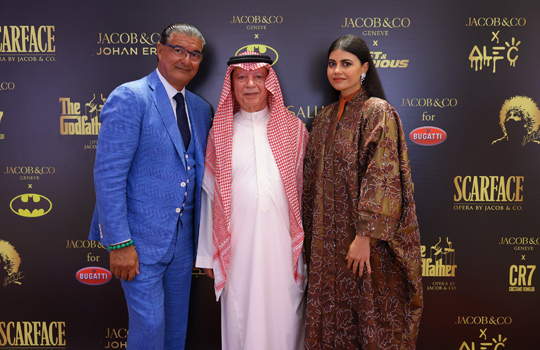 Mr Jacob Arabo with Mr Nour Beydoun and his daughter Mrs Maryam Beydoun