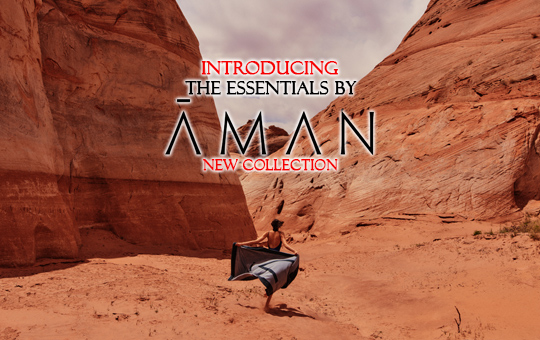 presented by

Introducing The Essentials by Aman's New Collection
Published by Sugar & Cream, Friday 09 July 2021
Text by Dinda Bestari, Image courtesy of Aman
The Aman's Way of Life Has Been Global
Aman, renowned for building properties in the most inspiring locations in the world, is now in a diverse setting, architectural sensitivity and aesthetics connect guests with a spirit of togetherness, warm hospitality and an emphasis on well-being.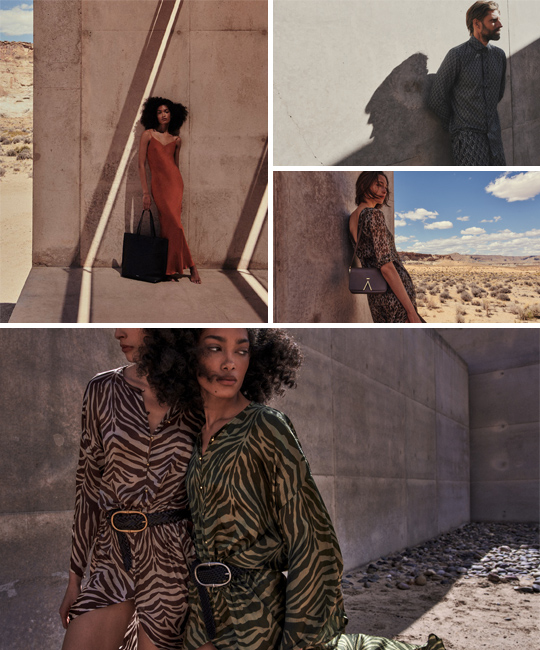 Terinspirasi oleh filosofi ini, Aman mengumumkan 'kedatangan' koleksi ritel baru, The Essentials by Aman, menandai langkah selanjutnya dalam visi jenama ini untuk berkembang di luar parameternya sebagai jenama ternama untuk hotel dan resor. Tersedia secara eksklusif di butik Aman di seluruh dunia, koleksi perdana ini terdiri dari activewear, loungewear, knitwear, swimwear, resort wear, dan soft accessories.
Dirancang, dikembangkan, serta diproduksi di Italia –  mulai dari sumber tekstil yang halus hingga pilihan craftsmanship yang luar biasa – setiap bagian dalam koleksi The Essentials ditentukan oleh kualitas yang luar biasa serta nilai estetis yang dipertimbangkan dengan cermat. Disesuaikan untuk mendorong gaya hidup yang tidak rumit, garis yang bersih, dan cetakan yang halus terinspirasi oleh destinasi Aman sehingga membentuk bahasa desain, berdetail sederhana yang melampaui 'musim'. Palet warna koleksi ini juga mengingatkan pada lokasi beberapa properti Aman, seperti warna terakota hangat yang menangkap 'semangat' Amanjena di Marrakech.  Sedangkan warna biru dan hijau tua merayakan laut biru dan kebun zaitun Amanzoe di Yunani. Sementara warna kuning hangat merayakan lanskap gurun Amangiri di Amerika Serikat.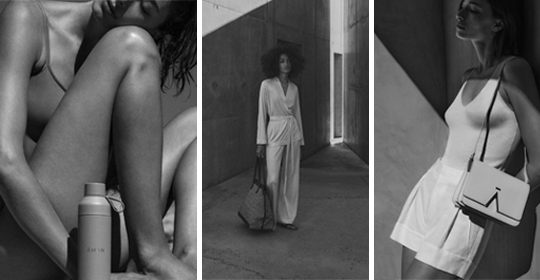 "Speaking of the development process, creating The Essentials has been an inspiring journey that has allowed us to collaborate with some of the most experienced design professionals in the industry and work with some exceptional artisans to select the very best materials. We hope our guests will see the expression of the Aman brand in each and every piece and we couldn't be more excited to take the Aman retail experience to the next level. There has been a lot of contention around seasonal trends across the fashion industry, with designers no longer sticking to the traditional calendar, and putting timeless pieces in their collections instead. We wanted The Essentials to be made up of pieces that guests could wear for years to come, at any Aman property." – Kristina Romanova, Director of Product Development at Aman –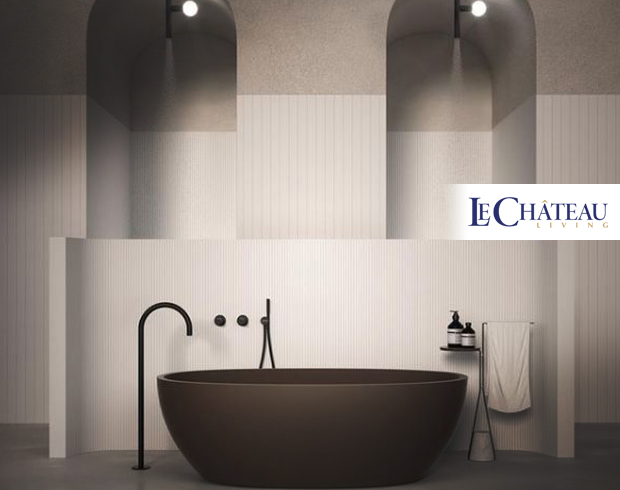 Presented by Le Chateau
Faktanya dalam mengekspresikan etos Aman adalah bagian integral dari proses kreatif. Fokus pada keberlanjutan menggemakan 'dialog' di seluruh dunia Aman dan mengilhami keabadian setiap produk. Untuk alasan ini, setiap  produk sangat versatile dan dapat dipasangkan dengan serasi dengan item lain dari koleksi. Kebebasan gerakan juga merupakan pertimbangan utama untuk memastikan daya tahan pakai, baik dalam memakai linen chic untuk makan malam al fresco atau pakaian santai yang nyaman untuk dipakai di ke Aman Spa.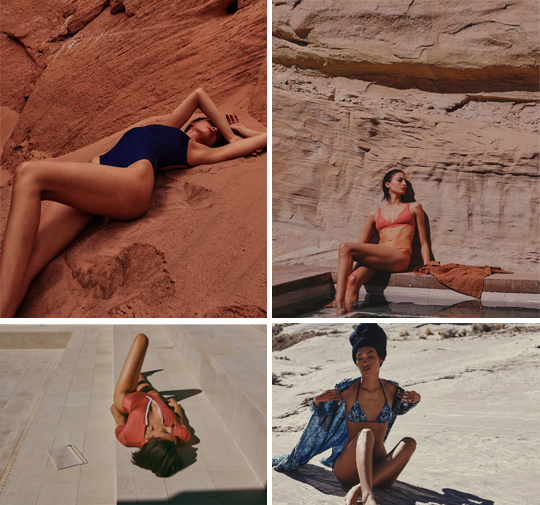 Ideal untuk yoga pagi , activewear telah dikembangkan menggunakan  bahan ekstra halus dari microfibre elastane; yang menawarkan si pemakainya kenyamanan saat dikenakan serta memberi ruang bernapas. Beberapa produk seperti legging, atasan, dan shorts, serta sports bra khusus untuk wanita, masing-masing menonjolkan motif  dari logo "A"yang terinspirasi dari jenama Aman.
Dan masih dalam koleksi perdana The Essentials, knitwear dan loungewear pria dan wanita terbuat dari katun Jepang dan kasmir Italia, demi menawarkan kenyamanan untuk dipakai sehari-hari. Untuk wanita, blus berkancing serta gaun kemeja sutra yang elegan dipadukan dengan pakaian renang yang sophisticated,  it looks amazing! Sementara pakaian yang lebih formal, seperti gaun dan celana palazzo dirancang ideal untuk aktivitas malam yang cozy. Untuk pria, kemeja polo berbahan katun rajutan  dipadukan dengan celana linen terbaik untuk tampil lebih  santai. Sedangkan monogrammed swim shorts menginspirasi tamu dari bersantai di pantai untuk lebih percaya diri untuk relaks sejenak ke bar. Produk-produk unisex termasuk set monogram yang serasi, terdiri dari kemeja katun dan celana panjang terpisah yang dapat dikenakan sebagai pakaian santai atau dilengkapi dengan aksesori, yang cocok dikenakan saat makan malam.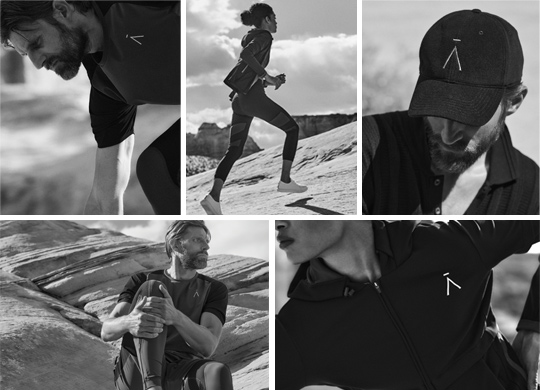 Koleksi baru ini menggabungkan berbagai item unik yang sudah ditawarkan di butik hotel dan resor. Perhatian yang cukup sensitif terhadap lingkungan – baik alam maupun budaya – Aman mengembangkan hubungan khusus dengan para pengrajin di setiap sudut dunia melalui produk yang berbeda dengan di tiap lokasi Aman.