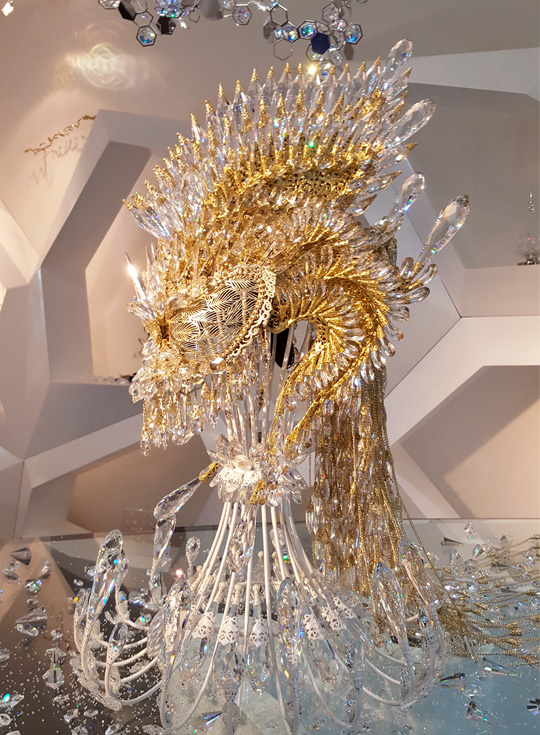 INFICO – Creative Project THE NEST
Published by Sugar & Cream, Thursday 10 November 2016
Installation by Rinaldy A. Yunardi
Suasana ceria yang hangat menyelimuti showroom Infico di Jakarta Design Center pada hari Selasa,  8 November 2016. Showroom Infico yang mewakili produk kristal Swarovski (Atelier Swarovski Home dan Jewelry Pieces) di Indonesia berubah wajah dengan sentuhan tanaman hijau dan bunga diantara kemiliau produk kristal Swarovski. Malam itu juga Infico bersama para tamu undangan dan perwakilan Swarovski di Asia Tenggara meresmikan 'The Nest" yaitu sebuah program atau wadah aktivitas kreatif bagi desainer muda Indonesia untuk bereksperimen bebas dengan butiran kristal Swarovski.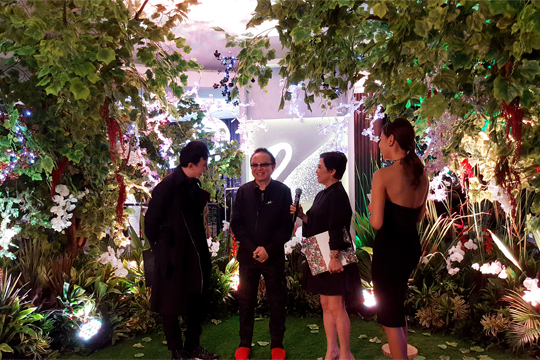 Rinaldy A. Yunardi, Alit santosa, Mercy Santosa & Patricia Gouw
Mercy Santosa, Marketing Director dari Infico mengatakan," Kami percaya bahwa kewajiban kami untuk turut serta mengembangkan bakat desain Indonesia. The NEST  menciptakan tempat bagi para desainer untuk tumbuh dan bereksperimen. Lokakarya dan sesi mentoring disediakan oleh INFICO serta memberi kesempatan bagi para desainer untuk menampilkan karya mereka dalam lingkungan komersial."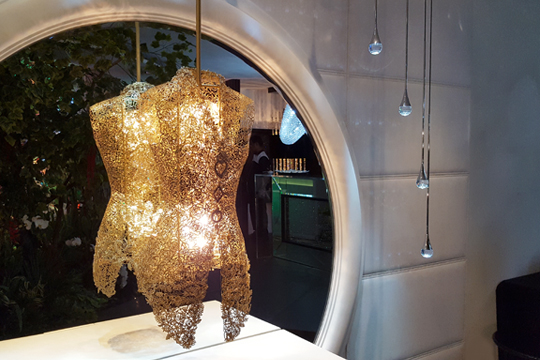 Lampu Kebaya karya Rinaldy A. Yunardi
Untuk menandai peresmian program initiatif  The Nest tersebut diperlihatkan beberapa instalasi dengan butiran kristal Swarovski karya desainer perhiasan ternama Rinaldy A.Yunardi dan karya Alit Santosa, Direktur Infico.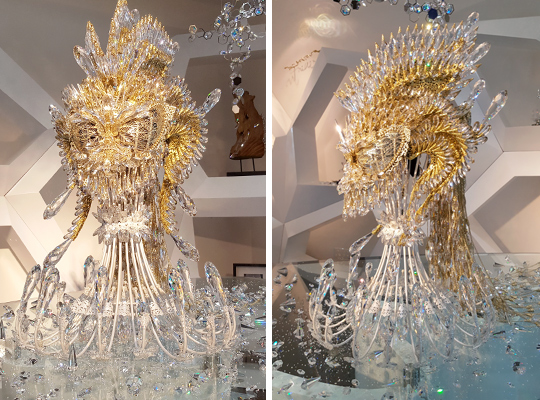 Instalasi karya Rinaldy A. Yunardi
Dengan 3 karyanya Rinaldy memperlihatkan ketrampilan tangan tinggi dalam beragam pemakaian butiran kristal Swarovski dan jenis material yang dipakai hingga bentuk ekspresi yang berbeda : lampu berbentuk kebaya, helm dan sebuah selendang berwarna keemasan.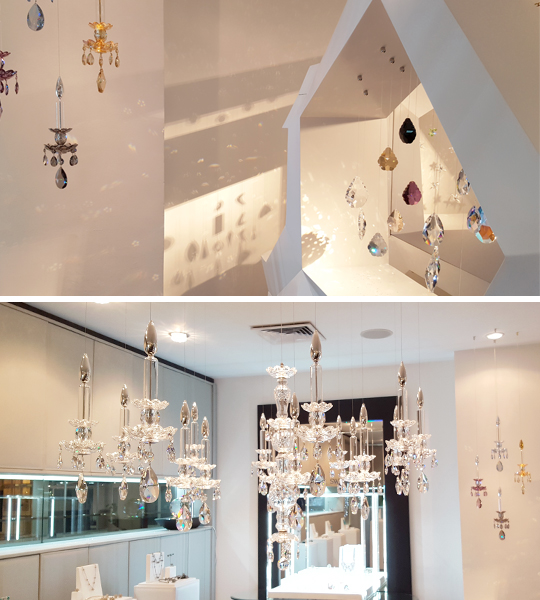 Atelier Swarovski Home
Sebuah kabar gembira bagai pencinta desain di penghujung tahun 2016 dengan kehadiran The Nest oleh Infico. Sebuah wadah aktivitas kreatif baru mewarnai perkembangan dinamika desain di wajah ibukota ini. Setidaknya Jakarta terus bergeliat untuk memajukan potensi desain Indonesia melalui kontribusi seperti yang dilakukan oleh Infico. (JW)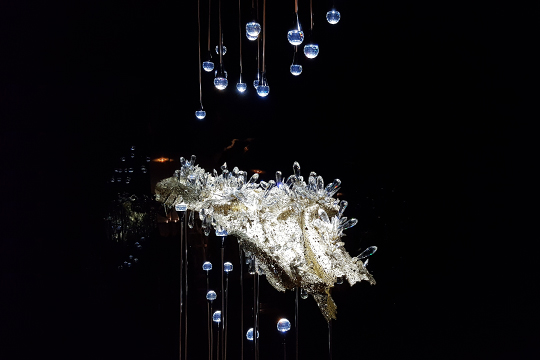 Instalasi "Selendang" karya Rinaldy A. Yunardi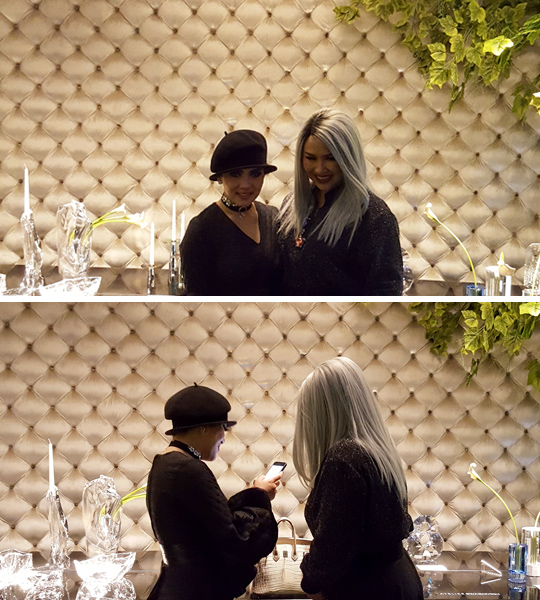 Syahrini & Titi DJ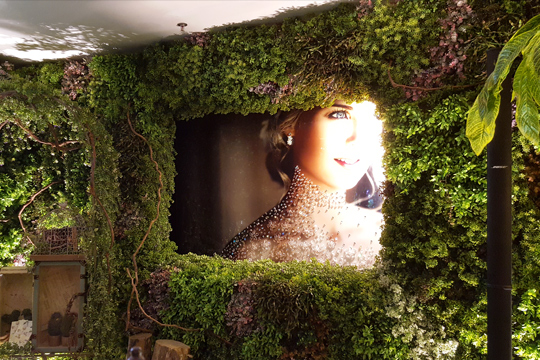 Art Photography oleh Axioo