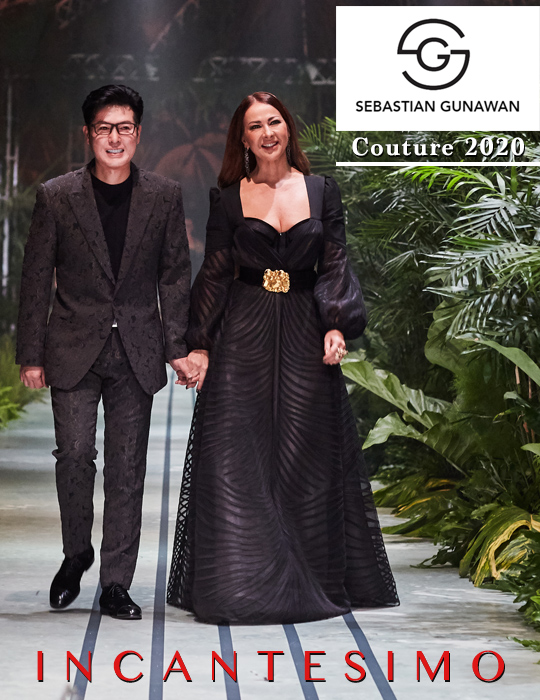 presented by

Incantesimo, Sebastian Gunawan Couture 2020
Published by Sugar & Cream, Thursday 05 December 2019
Text by Astrid Lim, Images courtesy of Esther Sutanto @byverb 
The Grandeur of Art Deco in Modern Time by Sebastian Gunawan
Sebastian Gunawan mengangkat tema Incantesimo untuk koleksi couture terbarunya. Terinspirasi dari evolusi gaya hidup di era 1900 hingga 1930-am, koleksi cantik ini dipadukan dengan dekorasi panggung yang tak kalah memukau.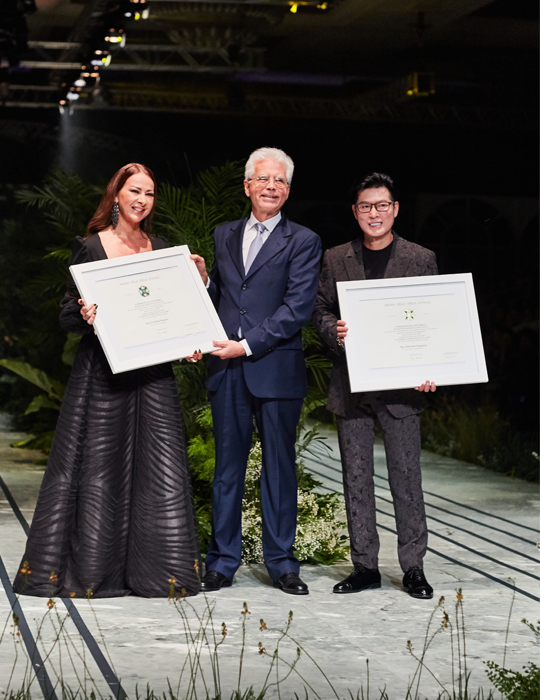 Cristina Panarese, Vittorio Sandalli,  Sebastian Gunawan
Awal Oktober lalu, Sebastian Gunawan kembali menggelar fashion show tunggal untuk label utamanya, Sebastian Gunawan Couture 2020. Label yang dikomandoi bersama istri sekaligus partner kreatifnya, Cristina Panarese, mengangkat tema "Incantesimo". Berasal dari bahasa Italia, konsep ini  terinspirasi dari evolusi gaya hidup yang terjadi di era 1900  hingga 1930-an. Semangat evolusi ini juga tampak dari dekorasi glasshouse dome di atas panggung yang menjadi representasi perubahan arsitektural pada masa tersebut.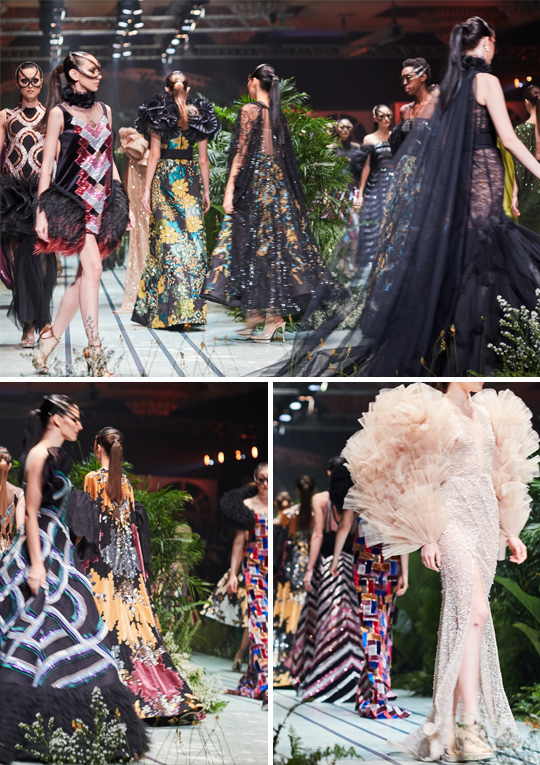 Konsep arsitektural juga dihadirkan melalui potongan gaun-gaun bernafas Art Deco, yang terpengaruh desain gedung pencakar langit di New York, Empire State Building. Struktur bangunan dan motif geometris, diaplikasikan pada desain gaun dengan merekayasa berbagai bahan berbeda seperti tulle, beludru, sequence atau dengan jacquard, kemudian mengkomposisikannya sebagai motif geometris khas Art Deco. Motif Geometris tersebut juga banyak dipengaruhi karya Leon Bakst, seniman yang juga desainer kostum.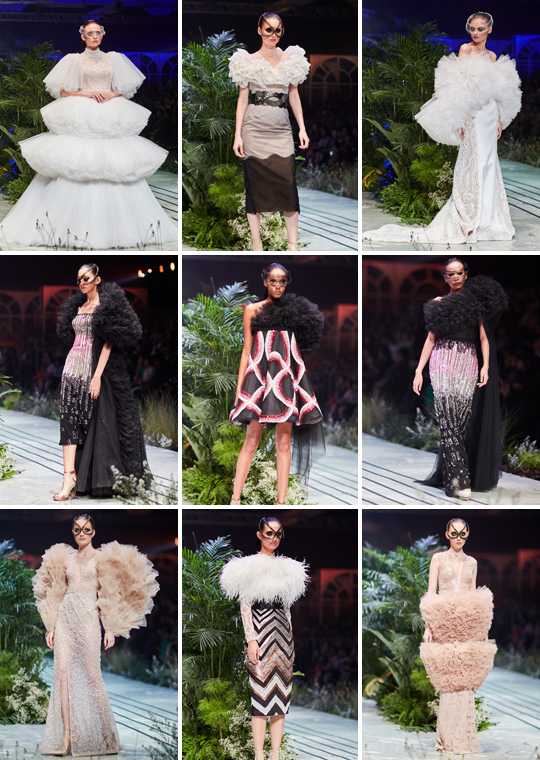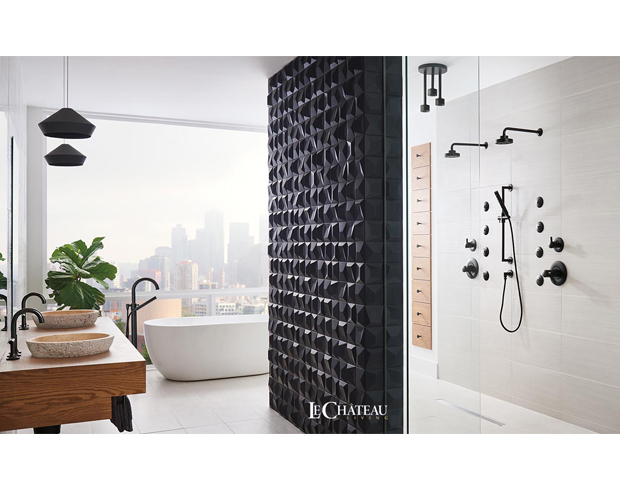 Presented by LeChateau Living
Bahan tulle dibuat bervolume atau di-pleats untuk menciptakan efek konstruktif, baik pada gaun berpotongan selutut atau menyentuh lantai. Selain itu, material sequence atau berornamen metalik direka ulang menjadi jumpsuit atau dress yang gemerlap. Motif floral juga hadir melalui aplikasi embroidery, atau diaksentuasi dengan feathers yang membuat aura keanggunan semakin solid. Namun terdapat pula single-tone rues dress, yang mendefinisikan feminitas dengan subtle dan elegan.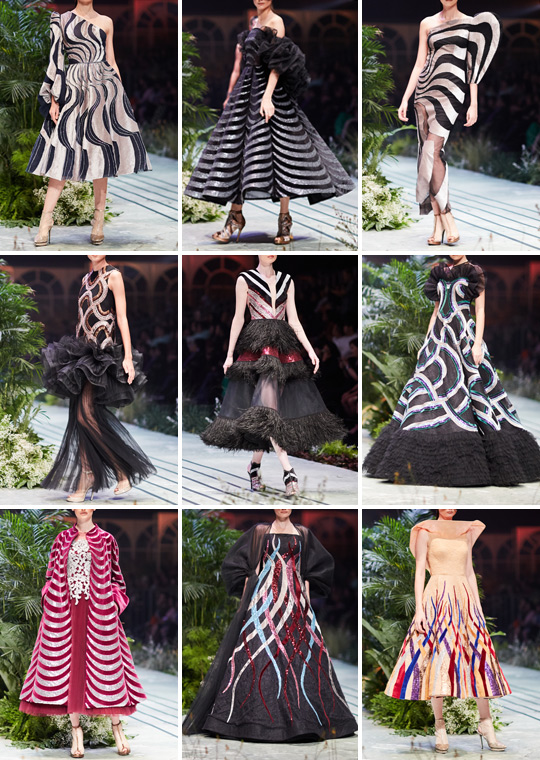 Sebelum memulai fashion show yang mengangkat tema koleksi "Incantesimo", Sebastian bersama Istri sekaligus partner kreatifnya, Cristina Panarese, juga menerima penghargaan bergengsi dari Pemerintah Italia, yaitu Order of The Star of Italy. Penghargaan diserahkan langsung oleh Duta Besar Republik Italia untuk Indonesia, Vittorio Sandalli, di hadapan seluruh pengunjung fashion show.