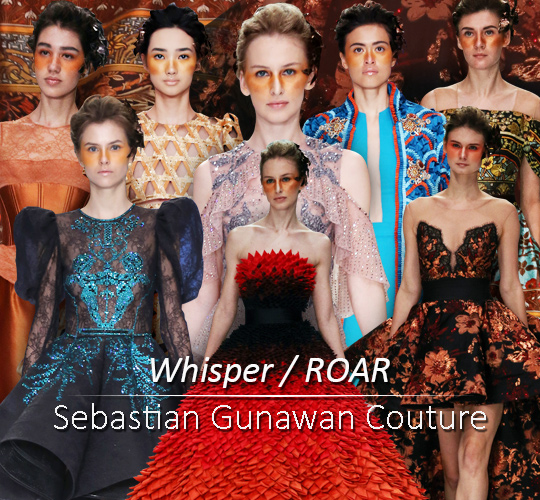 I'm Seba, Hear me Roar
Published by Sugar & Cream, Thursday 26 October 2017
Text by Lynda Ibrahim, images courtesy of Tim Muara Bagdja
25th Anniversary Fashion Show of Sebastian Gunawan
Any career that passes the 25th year mark deserves a celebration. A quarter of a century strive that has survived economic ups-and-downs and the dying of the haute-couture business in other parts of the world? It deserves a shout-out. Sebastian Gunawan himself probably also had that in mind as he titled his 25th anniversary show "Whisper/Roar", alluding to how praises over his creations started as whispers in small circles and gradually built up to be roaring applause from the industry.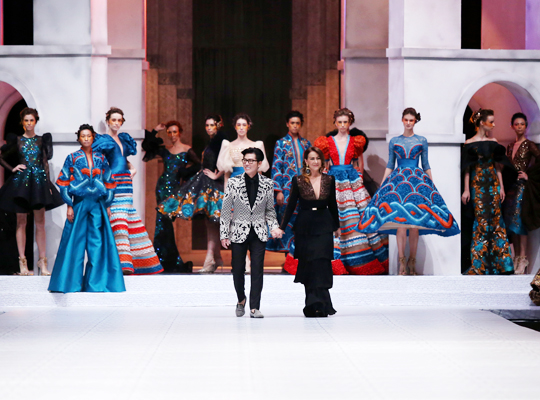 Sebastian Gunawan
The collection itself felt more like a journey than of a centered musing, as the flamboyant Italian marquise he got his inspiration for last year's annual show. Era-defined silhouettes were aplenty—1940s sheaths, 1950s New Look, and crisp materials typical of 1960s. Structures were apparent throughout the balllgowns, A-line dresses, bottoms, capes, long jackets and the dress jumper, a lovely child of dress and jumpsuit. Puffy sleeves and bare shoulders anchored the collection to be au courant.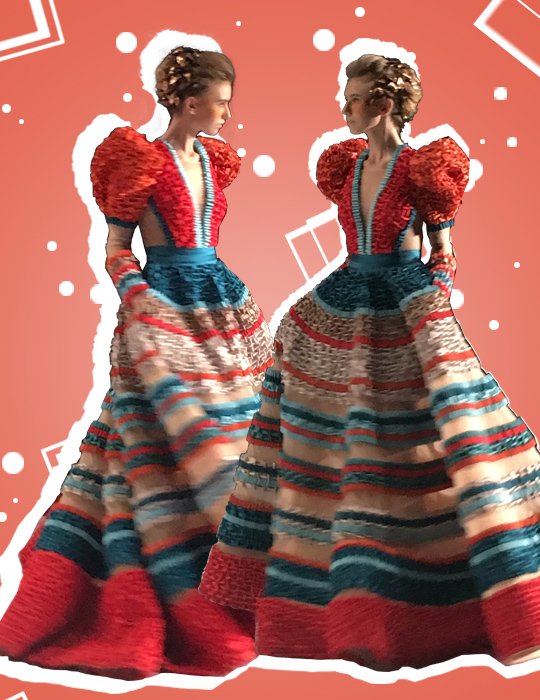 Seba, as Sebastian is affectionately called, didn't skimp on materials. Luxurious fabrics such as damask, chiffon, lame and lace were used, in addition to generous application of sequins. On a piece or two I thought I saw leather parts as well.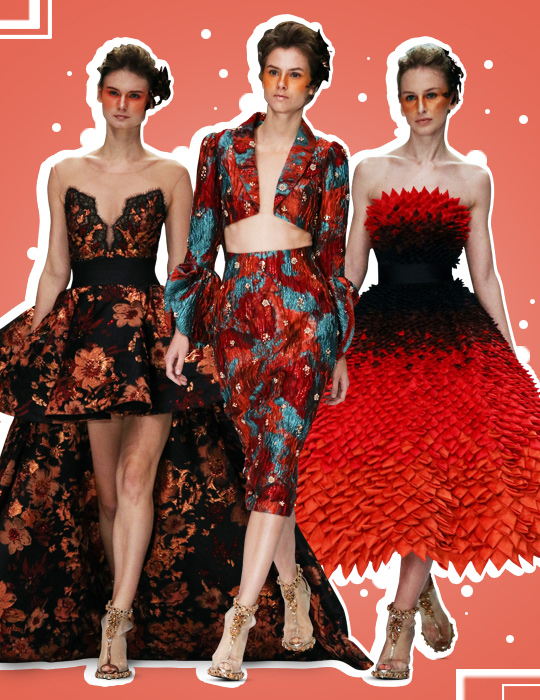 The colors came almost on a full spectrum, from nude pink and soft tangerine to rich teal and golden brown. Some may suit afternoon affairs, where most will work best for evening formal fetes (no, dear, Seba doesn't really do low-key pieces for a quick lunch at the mall). Whichever event the wearer attends, however, guaranteed the piece will enable her grand entrance.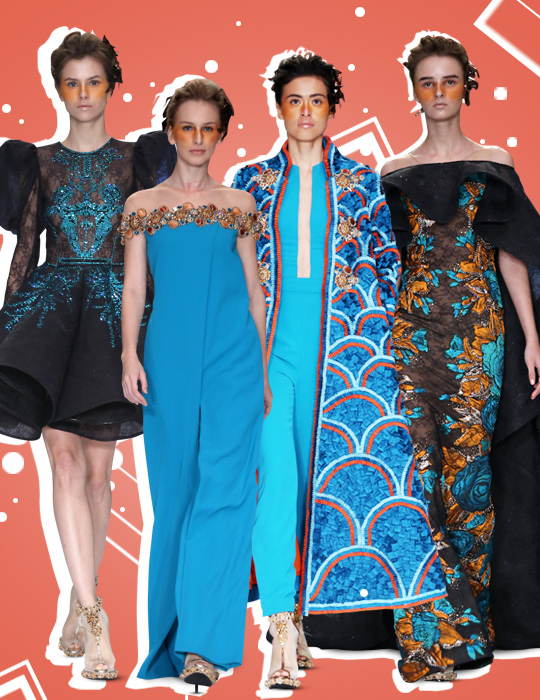 My personal favorite was the last sequence, with bold, cheerful color-blocks popping on the runway through waist-defined long dresses, knee-length cocktail numbers and stylish pantsuits. The colors, the silhouette of the long dresses, all warmly reminded me of vintage Mexican wedding gowns back in the time when Mexican brides hadn't adopted the Western European's penchant for whites.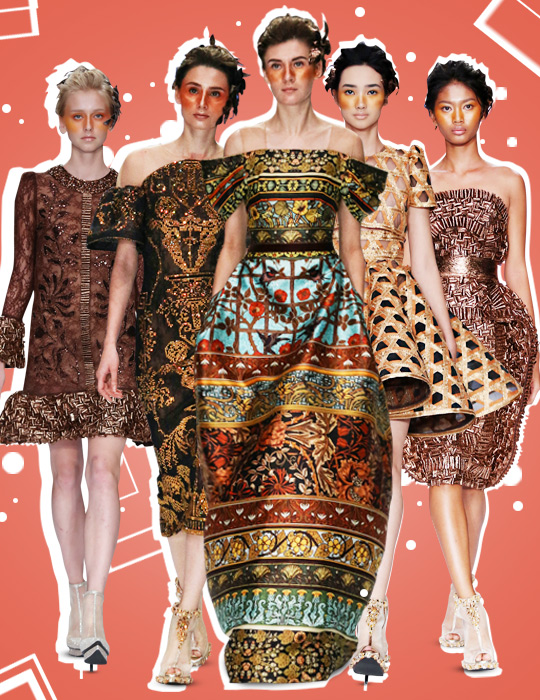 All in all, it was an entertaining show for the audience and, judging from the chatters on the way out, a warmly welcomed collection by his loyal clients in attendance. Whether in whispers or roars, Sebastian Gunawan the designer, one of the very few Indonesian couturiers who belong to the prestigious Asian Couture Federation, has established himself a permanent fixture on the groomed lips of everyone who's anyone. Cheers.