presented by

HYATT IN SANUR HELD 2023 KITE FESTIVAL
Published by Sugar & Cream, Wednesday 13 September 2023
Images courtesy of Hyatt
The Hyatt Regency Bali and Andaz Bali Revived the Kite Festival with a Focus on Sustainability
Sebagai penghormatan tradisi Hyatt Regency Bali yang telah lama dilestarikan dan semangat kebersamaan dengan properti saudaranya, Andaz Bali, kedua resor ini bekerja sama sebagai mitra yang berdedikasi menyelenggarakan Kite-flying Festival pada Kamis, 24 Agustus 2023 lalu, mulai pukul 9 pagi hingga 1 siang. Layang-layang tersebut disusun, dibuat, dan diuji dalam waktu kurang dari sebulan, dan acara ini seakan 'menangkap' aura masa lalu dan membawa rasa nostalgia ke garis pantai sebagai bagian dari perayaan ulang tahun Hyatt Regency Bali yang ke-50.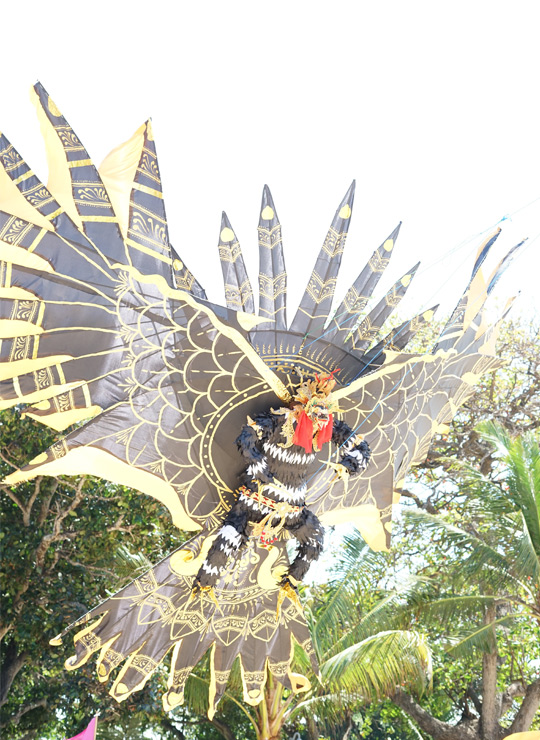 Perayaan dimulai dengan pawai dari kedua resor menuju area festival utama di pantai, diikuti dengan pertunjukan tarian selamat datang oleh rekan-rekan brilian dari kedua resor dan upacara pemukulan gong oleh Herve Mazella, Managing Director dari kedua properti.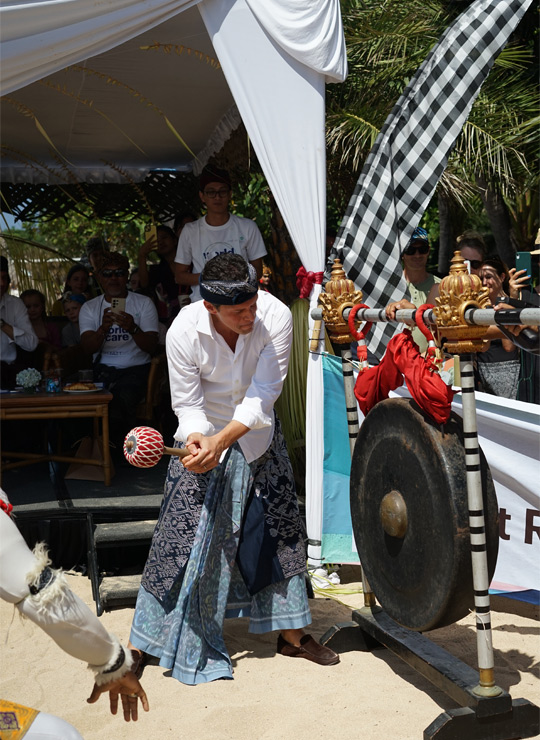 Presented by Interni Cipta Selaras
"The tradition of the Kite Festival dates back to the historical events at Bali Hyatt. Bali Hyatt consistently held a yearly Kite Festival since the hotel's inception, and this festival quickly became an iconic associate activity. We believe that now is the perfect time to bring the tradition back, to coincide with the upcoming 50th anniversary of Hyatt Regency Bali, or Bali Hyatt as it was once known." –  Herve Mazella, Managing Director of Hyatt Regency Bali and Andaz Bali –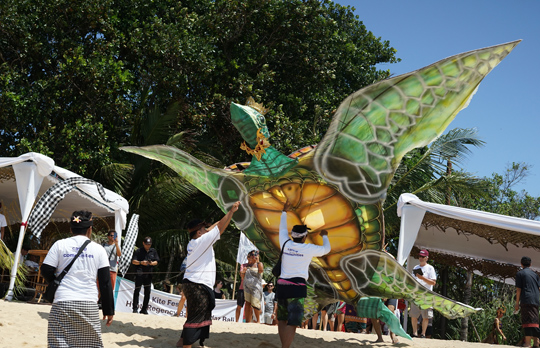 Para peserta Kite-flying Festival diminta membuat layang-layang mereka dari bahan-bahan yang dapat didaur ulang untuk mendukung upaya menjaga keberlanjutan. Lima tim yang terdiri dari staf Culinary, F&B, Front Office, Rooms, Recreation, Housekeeping, dan Back of the House menampilkan layang-layang terbaik mereka, masing-masing dengan tujuan dan cerita yang berbeda. Pakar layang-layang Bali, Pak Dek Armika dan Pak Dek Soto menjadi juri tamu pada acara tersebut, dan para peserta dinilai berdasarkan keunikan konsep layang-layang mereka, cerita di balik karakter layang-layang mereka, penampilan mereka selama menerbangkan layang-layang, serta perlawanan para pemain layang-layang ketika layang-layang saat terbang di angkasa.