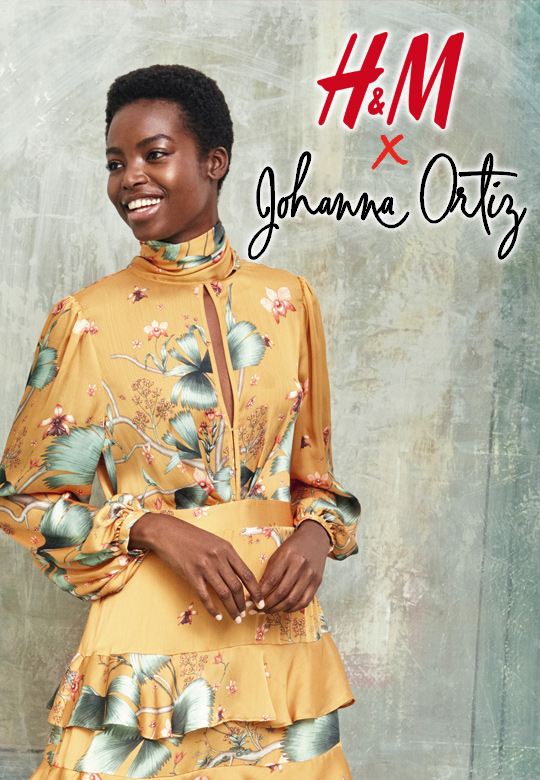 presented by

H&M X Johanna Ortiz
Published by Sugar & Cream, Wednesday 11 December 2019
Text by Dinda Bestari, Image courtesy of H&M
Colorful Print Collection, Available Exclusive Pre-drop Starts From December 12th 2019
For this holiday season, you can look fabulous with colourful print and stylish design! H&M berkolaborasi dengan desainer asal Kolombia, Johanna Ortiz, menghadirkan koleksi desain print penuh warna, bermotifkan bunga eksotis, palet warna flamboyan serta siluet glamor yang telah menjadi karakter Ortiz. Pilihan day-to-night yang elegan bagi mereka yang menginginkan sebuah statement, hadir pada ''Pre-drop'' ekslusif yang terdiri dari empat gaun pada tanggal 12 Desember 2019, dan koleksi utama akan tersedia Maret 2020.
Koleksi Pre-drop terdiri dari empat gaun yang cantik; gaun tunik, wrap dress, gaun mini, dan gaun panjang se-lantai berjenjang, dan dengan empat desain print eksotis dari Ortiz – "Wild Roses", "Orchid Paradise," "Cacatua", dan "Coquelicots" – ditampilkan dalam nuansa cerah berwarna kuning hangat, dusty pink, hijau hutan, dan cokelat tua, yang di-remake dengan detail ruffles, cuff, serta hem.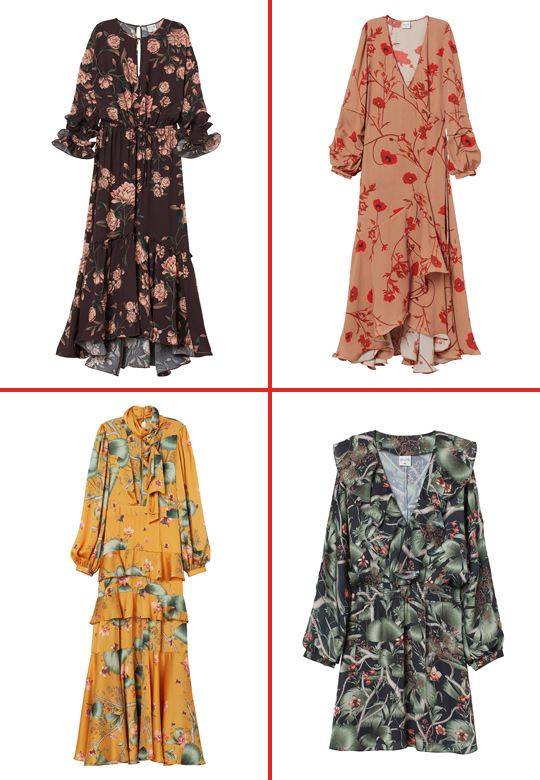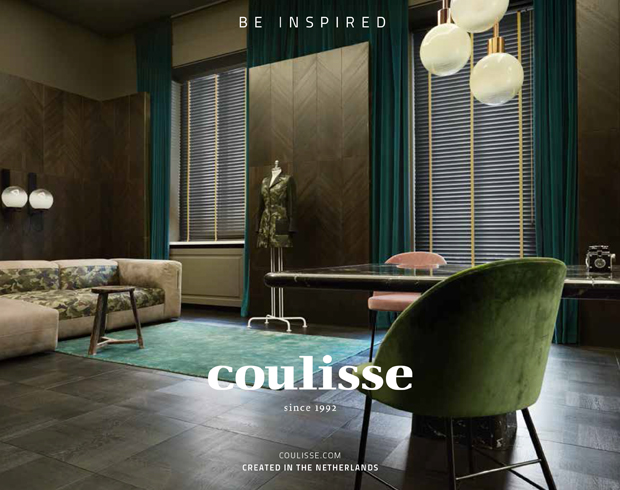 Presented by Coulisse
"Semua desain berasal dari obsesi saya akan alam, seperti floral, pepohonan palem serta warna-warna indah yang membuat saya merasa terbekati ketika melihat keluar jendela ketika bangun di rumah saya di Cali,  Kolombia. Heritage Amerika Latin dengan suasana unik dan meriah dapat dilihat di setiap desain Johanna Ortiz, jadi saya senang bahwa begitu banyak wanita di dunia akan memiliki a little part of Colombia di lemari pakaian karena koleksi kolaborasi Johanna Ortiz x H&M," ujar Johanna Ortiz, Desainer dan CEO.