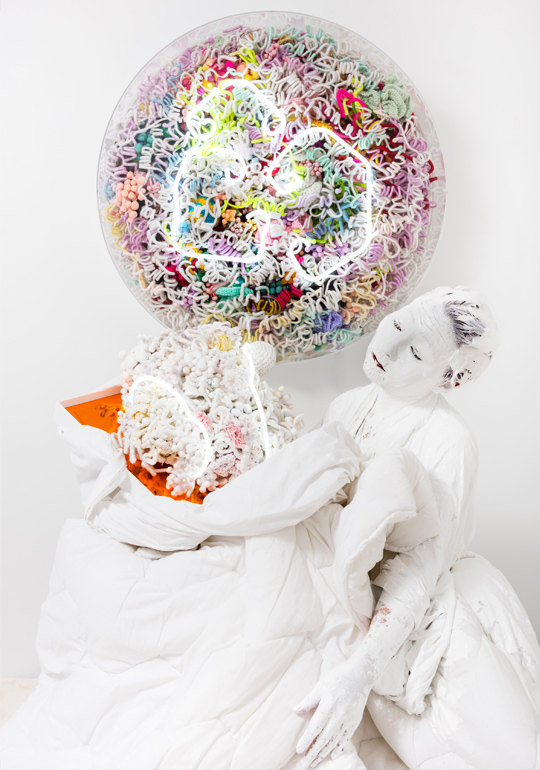 Hiromi Tango – Chromosomes Solo Exhibition
Published by Sugar & Cream, Thursday 18 January 2018
Text by Auliya Putri, Images Courtesy of Sullivan + Strumpf
Singapore, 26 January – 18 February 2018 at Sullivan + Strumpf Singapore
Dalam pameran tunggalnya dengan judul Chromosomes, Hiromi Tango mengeksplorasi jaringan antara manusia dan kesadaran diri serta alam yang tersembunyi di zaman teknologi masa kini. Sullivan + Strumpf Singapura menjadi tuan rumah pameran ini mulai dari tanggal 26 Januari – 18 Februari 2018.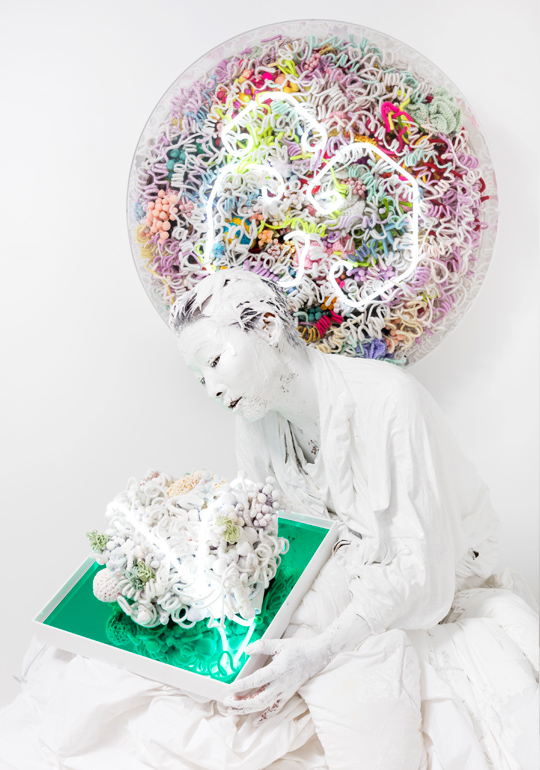 Chromosomes yang terdiri dari karya fotografi, instalasi maupun seni patung mempertemukan karya-karya dari empat seri yaitu Healing Chromosomes, Bleached Genes, Full Moon dan Courage. Terinspirasi oleh jalinan kabel, benang dan perangkat lain yang telah menjadi bagian penting dalam kehidupan manusia sehari-hari. Hiromi Tango mempunyai tujuan untuk memprovokasi pemikiran seputar bagaimana kita terlibat antara diri kita sendiri dengan satu sama lain. Juga menjawab pertanyaan seputar konektivitas alam terhadap manusia.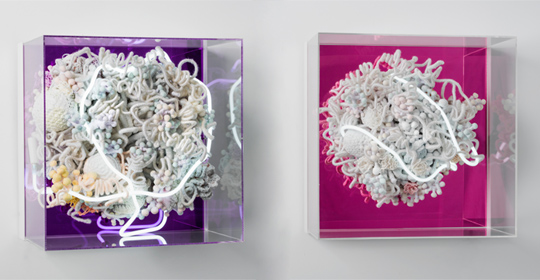 What is it to be a human? How do we choose to relate? Are our engagements deeply meaningful? Can we heal ourselves – soul, spirit, mind, brain and body – our past, present and future. If so, how? Can trauma – deeply embedded within – be cured through engagements with arts? – Hiromi Tango (2018)
Jika Anda berada di Singapore dalam rangka Art Stage Singapore and Art Week Singapore, jangan lupa menyimak karya unik Hiromi Tango.