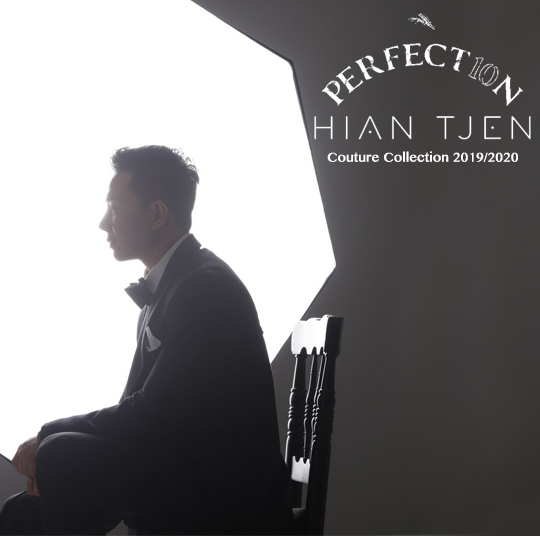 presented by

Hian Tjen – One Decade 'Perfect10n'
Published by Sugar & Cream, Wednesday 18 September 2019
Text by Auliya Putri, Images Courtesy of Hian Tjen
Couture Collection 2019/2020
Kecintaan Hian Tjen terhadap keanggunan dan kecantikan dari sebuah busana telah membawanya memasuki era satu dekade di industri fashion. Lika-liku perjalanan dari awal karir hingga dirinya mencapai status couturier handal Ia tuangkan dalam sebuah pagelaran busana dalam tema "Perfect10n"; menampilkan koleksi Couture 2019/2020, yang telah diselenggarakan pada 28 Agustus 2019 di Dian Ballroom, Raffles Hotel Jakarta.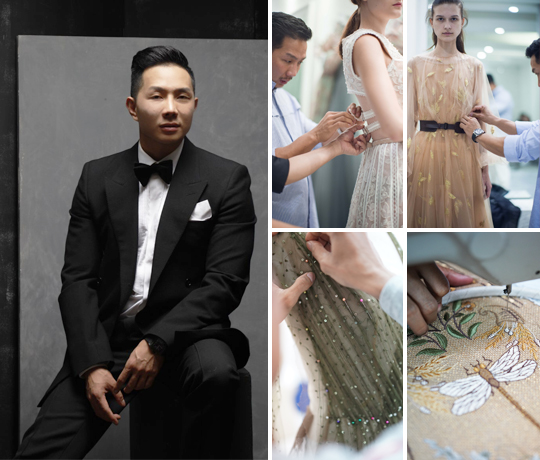 Koleksi perayaan ini Ia usung dalam inspirasi yang diambil dari para perempuan komunitas Amish atau lebih dikenal sebagai The Amish. Kelompok ini memiliki gaya berpakaian tersendiri yang cukup sederhana dan ditandai dengan pemakaian ikat kepala juga apron. Komunitas yang juga dikenal sebagai plain people ini pun memiliki penampilan serba polos single tone dalam pemilihan warna-warni bumi.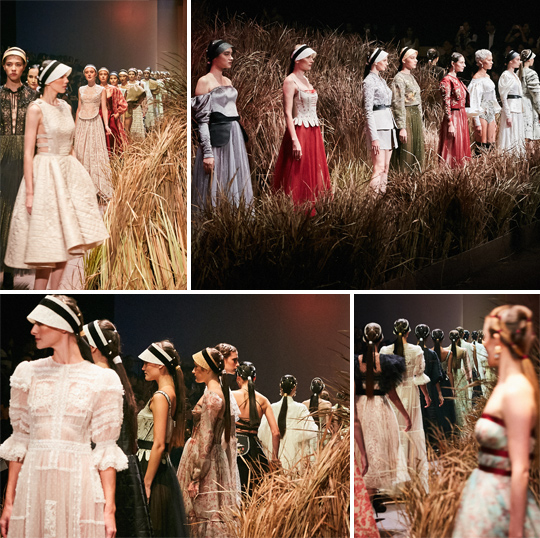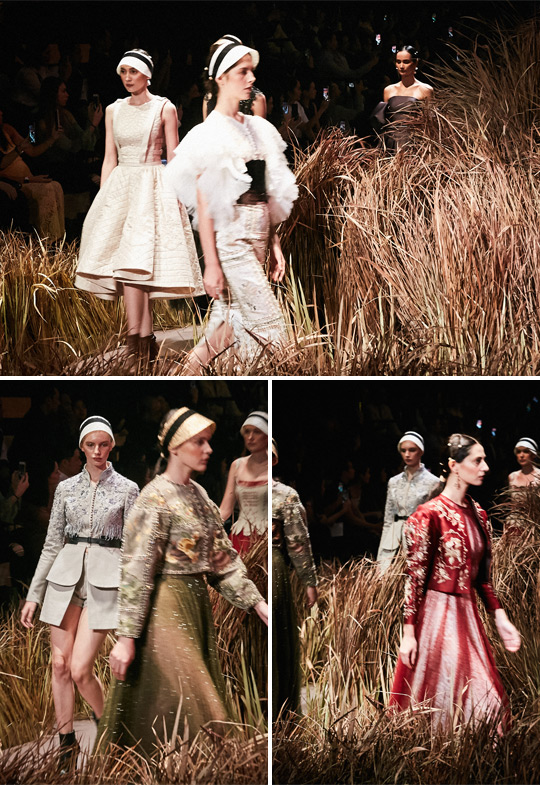 "Melalui lebih dari 50 look yang saya tampilkan dalam show kali ini, saya selalu berusaha memberikan keunikan dan otentitas yang berbeda, melalui tingkat kerumitan dan teknik pengerjaan yang berbeda pada setiap karya. Karena sejak awal, saya memilih menekuni profesi desainer adibusana, yang dalam setiap helai karya, tidak direncanakan pembuatan duplikasinya," ujar Hian Tjen.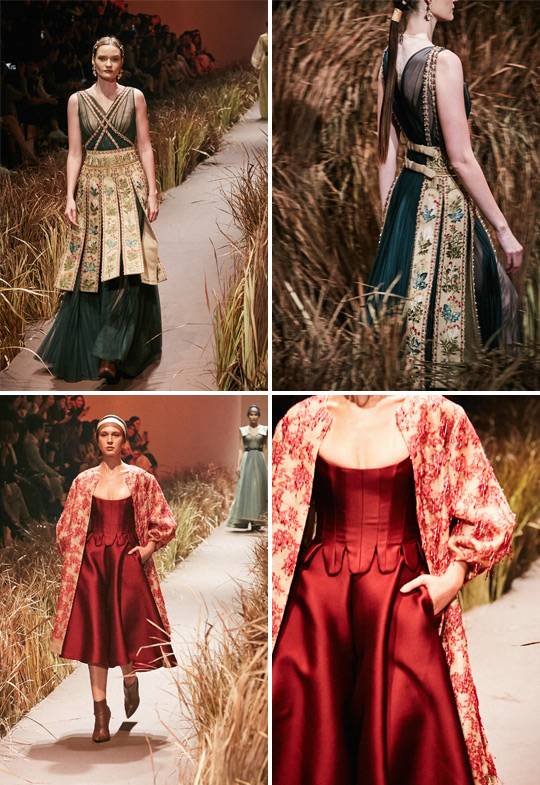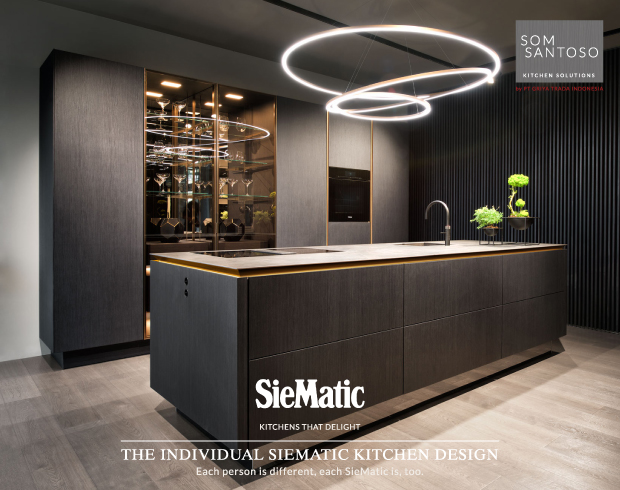 Presented by Som Santoso
Konsep tradisionalis nan klasik yang melekat pada The Amish inilah yang diolah lebih jauh oleh Hian Tjen melalui perkawinan dengan konsep modern agar lebih relevan dengan gaya hidup masa kini. Bisa dilihat dari pemilihan dasar warna polos dengan tone warna sederhana namum di sini Ia mengaplikasikan detail rumit seperti embroidery, quilting, beadings, pleats, atau cross-stitch ke berbagai potongan agar tidak terlihat heavy.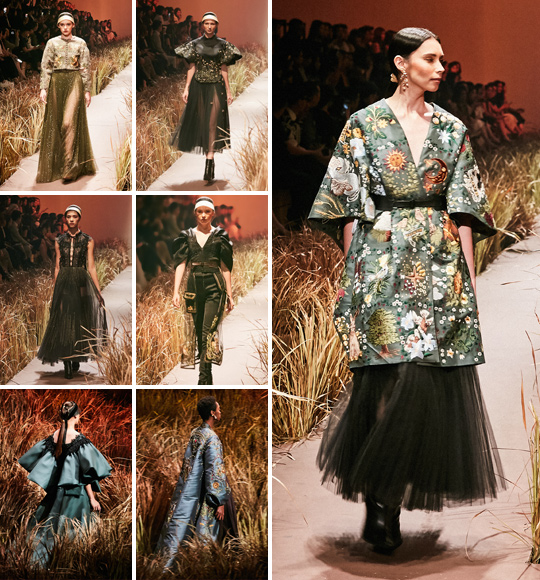 Hian Tjen juga memberikan detail unik pada bagian lengan, pundak, maupun bawahan. Lihat saja permainan lengan puff sleeve yang dipadukan dengan busana yang mengikuti lekuk tubuh, atau rok yang sengaja dibuat menggelembung yang dipadukan dengan atasan berkerah dalam. Ada pula permainan apron dan tutup kepala yang menjadi ciri khas komunitas The Amish. Tak ketinggalan aksen ikat pinggang yang menjadi poin dalam memperlihatkan lekukan tubuh. Lyon lace dipadu dengan tulle, wool dengan jacquard atau sulaman klasik Eropa. Semua dikombinasikan dan dikomposisikan sesuai porsi perspektif Hian Tjen tentang perempuan independen dan modern.