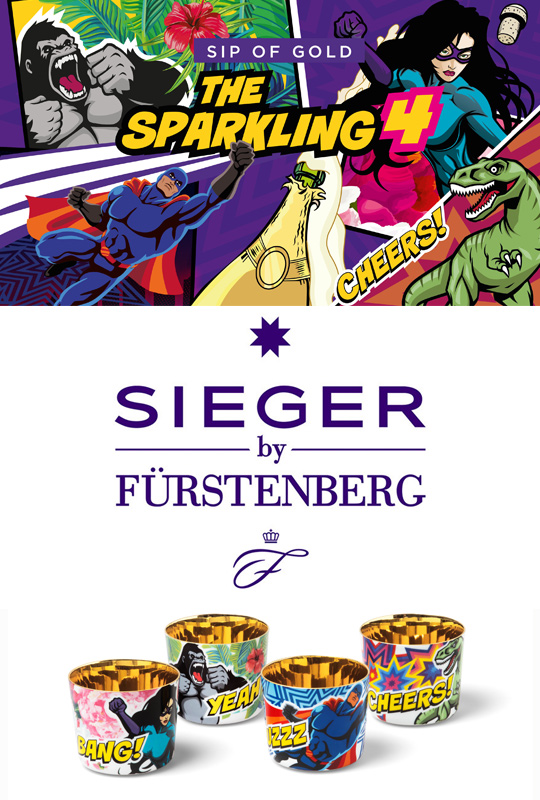 HEROIC AND WILD: SIEGER BY FÜRSTENBERG IS ADDING FOUR FUNTASTIC TUMBLERS TO THE COLLECTION SIP OF GOLD
Published by Sugar & Cream, Friday 05 October 2018
Text by Dira Rohmatun, images courtesy of SIEGER
The Sparkling 4 in Collection Sip Of Gold
Bagi Anda penggemar komik superhero, bersiaplah untuk berkenalan dan menambah koleksi gambar superhero Anda dengan tokoh superhero dari SIEGER by FÜRSTENBERG dalam bentuk yang berbeda.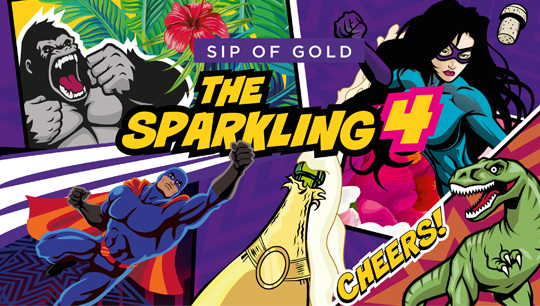 The Sparkling 4
SIEGER, label desain furniture terkemuka dari Jerman, berkolaborasi dengan label Porzellanmanufaktur FÜRSTENBERG, sebuah produsen porselin tertua kedua di Jerman, menciptakan seri superhero ke dalam empat tumbler atau gelas yang unik dengan tokoh superhero berbeda-beda. Siap berkenalan?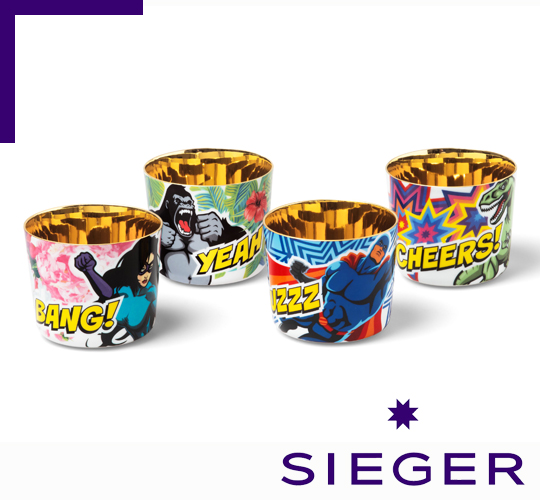 Sip Of Gold Collections
Star Man, Glamour Girl, Marvelous Monkey, dan Rumble Rex membentuk tim kemenangan yang dikenal sebagai "The Sparkling 4", siap menemani Anda dalam menikmati kesegaran minuman. Star Man, the hero of the skies; Glamour Girl, gadis yang mempesona, menggoda, dan tak terkalahkan; Marvelous Monkey, the king of the jungle; dan Rumble Rex, let's rumble – bagi siapa pun yang penuh energi dan joie de vivre untuk melawan Rumble Rex.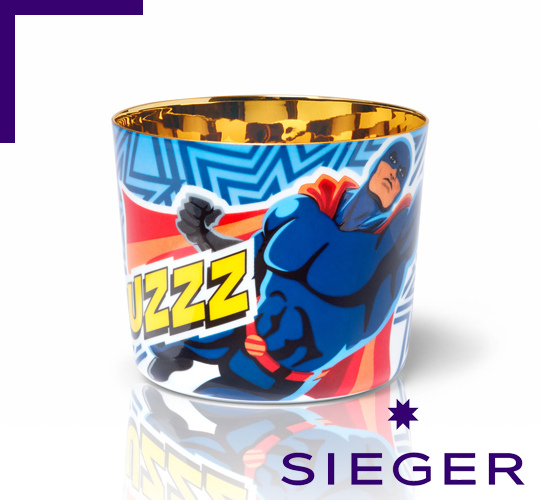 Star Man
Keempat superhero tersebut akan menyeliputi gelas dari SIEGER by FÜRSTENBERG yang membawa karakter unik, fresh, dan penuh warna. Terbuat dari pairing wafer-thin porcelain dengan lapisan emas berkilau sebesar 24 karat pada permukaan dalamnya, memberikan efek pantulan berkilau yang dihasilkan saat gelas ini diisi dengan minuman bersoda, seakan menciptakan sebuah emas yang dapat mencair. Hal ini akan membawa pengalaman yang menarik saat Anda menggunakan gelas ini.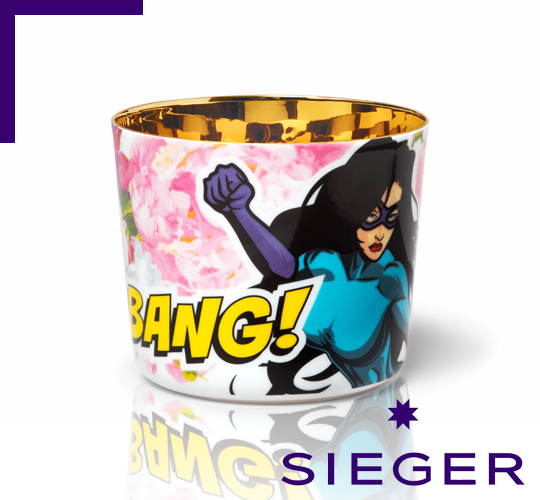 Glamour Girl
Menggabungkan nuansa artistik dari budaya komik modern dengan keanggunan yang mewah ke dalam suatu tumbler atau gelas. Menciptakan moment fantastis yang tak terkalahkan di rumah Anda, akan menjadi koleksi gelas yang anggun dengan segala kemewahannya dan terbilang langka.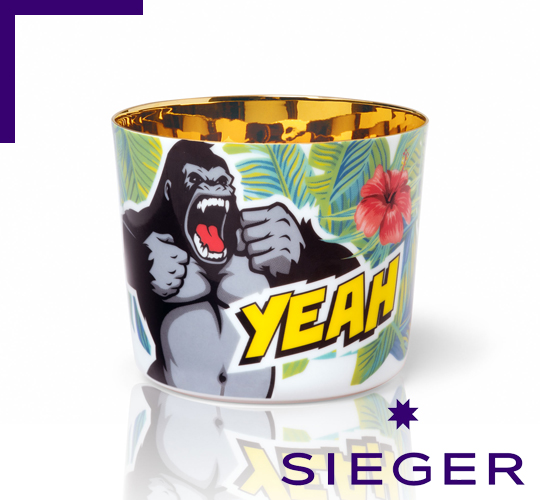 Marvelous Monkey
Gelas dengan tema The Sparkling 4, karya yang diluncurkan oleh desainer Michael Sieger pada tahun 2005, menjadi keluarga baru dalam koleksi Sip Of Gold yang melengkapi 20 model lainnya. Seri gelas ini secara bertahap terus diperbarui dengan dekorasi baru dan menjadi salah satu koleksi terlaris dari SIEGER by FÜRSTENBERG. Ayo segera lengkapi kelokesi superhero mu dengan mengumpulkan seri tumbler The Sparkling 4 ini!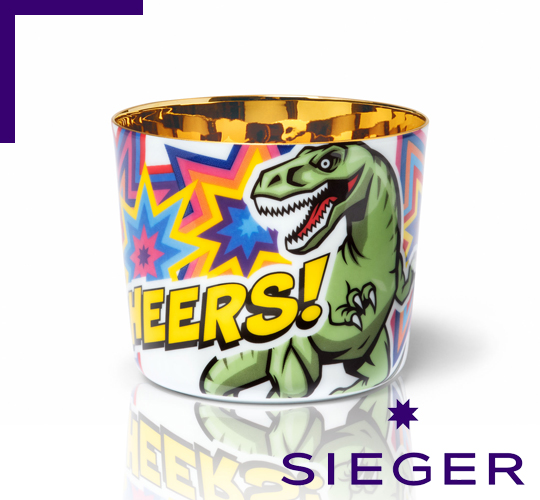 Rumble Rex