presented by

HERMÈSFIT ARRIVES IN JAKARTA
Published by Sugar & Cream, Monday 02 October 2023
Images courtesy of Hermès
Stylishly fun and entertaining
Yoga with carrés, stretching with belts, balancing with hats… Hermès announces HermèsFit, an event that invites friends and followers of the house to break a sweat in a bespoke Hermès Gym — with a twist.
Enjoy the short video of HermèsFit in Jakarta :
The kicking – off in Jakarta took place at City Hall PIM 3, from 15th to 17th September 2023. HermèsFit event offered an active way to experience Hermès accessories — an elegant, joyful expression of fun and fitness.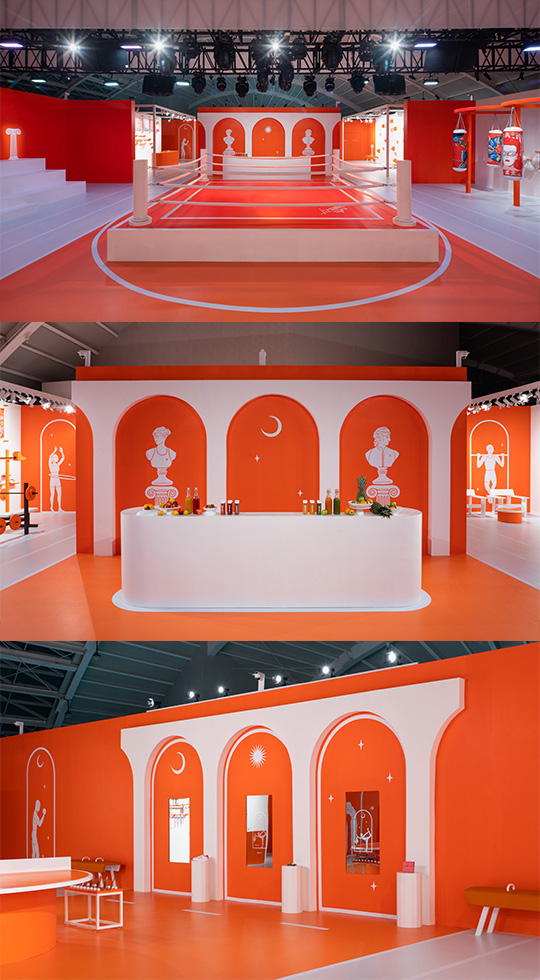 Presented by Interni Cipta Selaras
Vividly decorated in the house's signature orange, with graphic motifs adorning the walls, the playful space features rooms for scheduled workout classes, a weights wall — complete with custom Hermès barbells and kettlebells, a silk-inspired calisthe- nics course, a boxing ring that doubles as a photobooth, juice bars and more.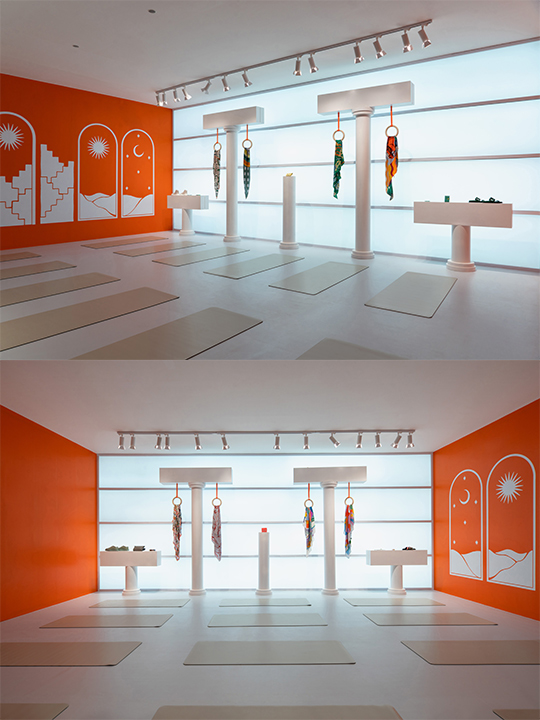 After leaving your belongings in the locker rooms, pick up a carré and head into Carré Yoga, where you will find your balance in a series of scarf-inspired poses. In Belt Stretching, pick the perfect belt to help you breathe, stretch and relax. Grab your bangles and tone your arms and core in style with Kickboxing with Bracelets.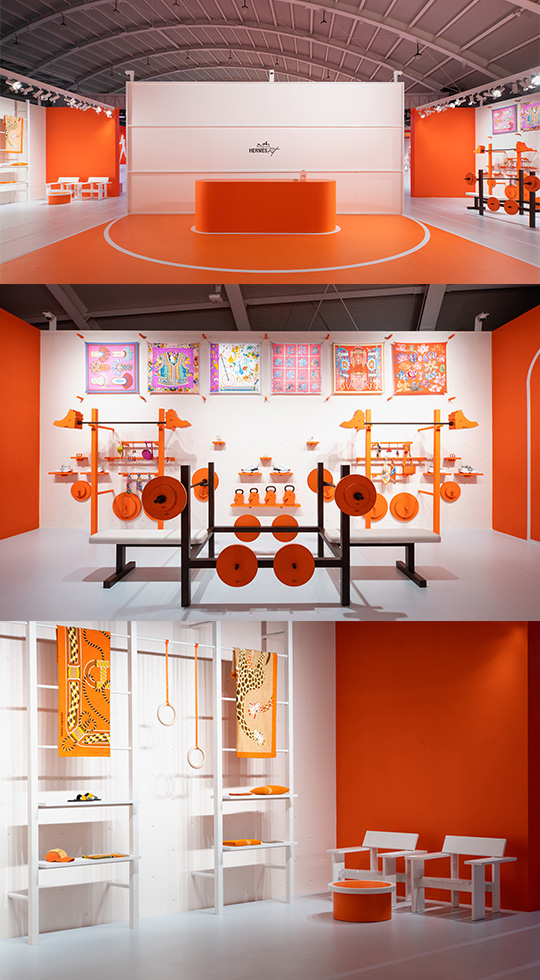 Get your heart pumping in Shoes HIIT, where your weights are Hermès shoes — the perfect prop for a workout designed to keep you on your toes. In Hat Balance, it's all about keeping your hat on, while in the Small Leather Goods Workout, keeping a hold of Kelly wallets or other small leather goods to help you work out with grace, strength and flexibility.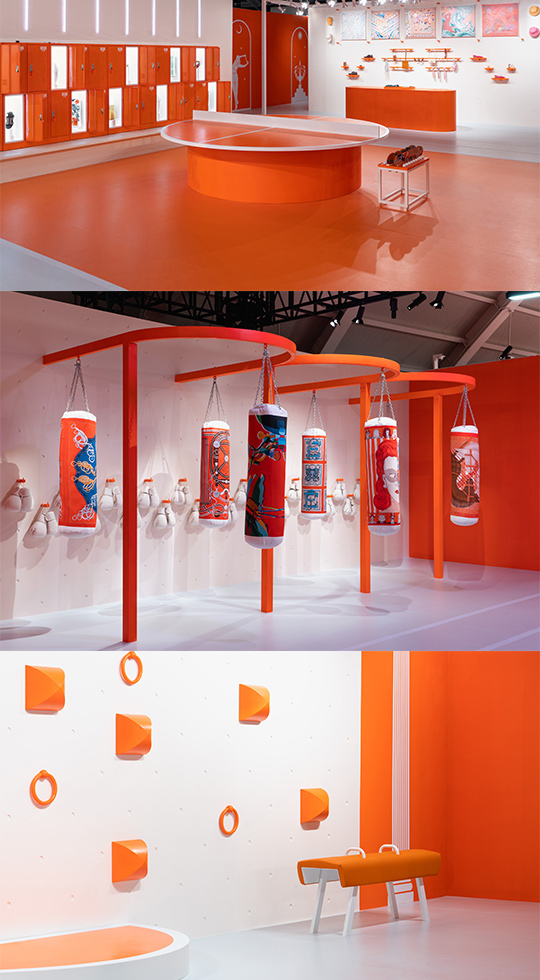 In the evening, the central boxing ring — complete with punching bags decadently decorated with carré prints — is transformed into a stage for live performances and more. The vibrant, round Ping-Pong table with silk motifs on the Ping-Pong racket challenges you and your friends to a fun match.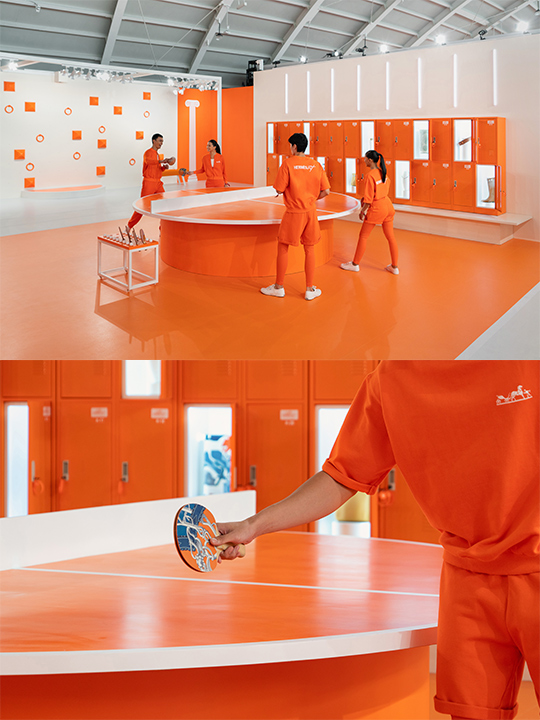 The stylishly fun and entertaining event was open to public from Sep 15 -17, 2023 and packed with almost Jakarta's socialites, influences, celebrities and Hermès irresistible fans.