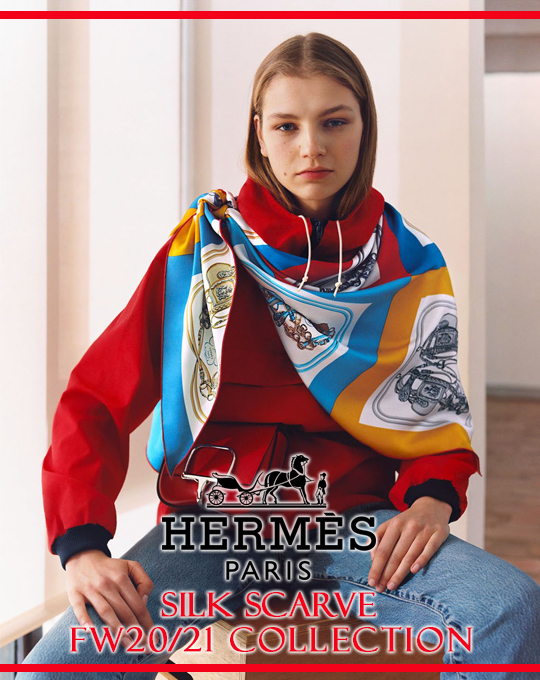 presented by

Hermès Silk Scarve FW20/21 Collection
Published by Sugar & Cream, Thursday 05 November 2020
Text by Auliya Putri, Images Courtesy of Hermès
Timeless Elegance
When we talk about Hermès, one thing that can't be left out is their silk scarves collection. Bisa dibilang scarve merupakan salah satu aksesori fashion yang tidak akan termakan waktu dan sangat mudah untuk dipadukan dengan beragam gaya. Dan syal sutra dari Hermès merupakan salah satu koleksi yang akan selalu menjadi ikonis dan klasik.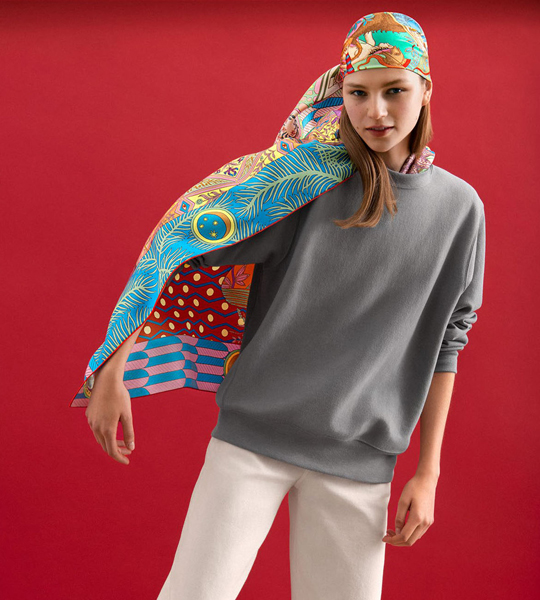 La Danse des Amazones scarf 90


Bouclerie moderne | Della Cavalleria Eyeliner
Musim ini, Hermès melansir enam koleksi syal sutra terbaru dengan motif memukau yang menceritakan kisahnya masing-masing. Seperti "Toucans de paradis" dari ilustrasi karya Katie Scott menggambarkan keeksotisan burung Toucan dengan indah. Lalu "Projets carrés au crayon" yang digambar berdasarkan foto dari Henri d'Origny mewujudkan sensualitas garis melalui latar gelap. Sedangkan "Les Bassets" melalui warna cerahnya memperlihatkan beragam ekspresi dari anjing basset hounds karya Xavier de Poret. "La Danse des Amazones" menyuarakan antik melalui warna dan motif namun masih dalam lingkup modern. "Mini Brides de Gala" dengan desain paling simbolik, melambangkan kekaisaran yang dipancarkan dari motif putri duyung kembar dan mahkota. Lalu "Bouclerie moderne" bermaterial cashmere knit, terinspirasi dari desain Bouclerie Moderne oleh Françoise de La Perrière.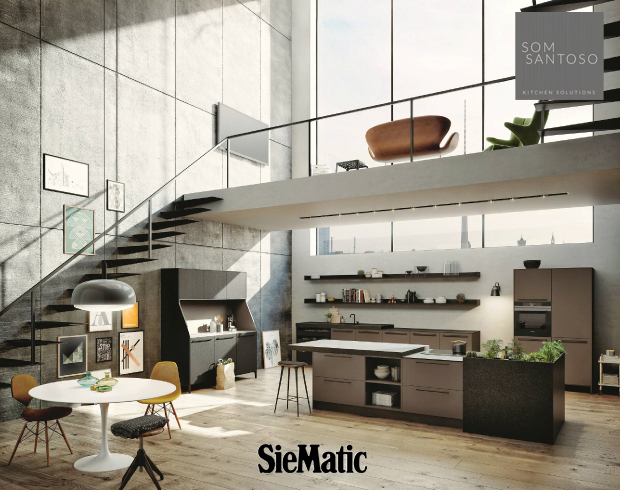 Presented by Som Santoso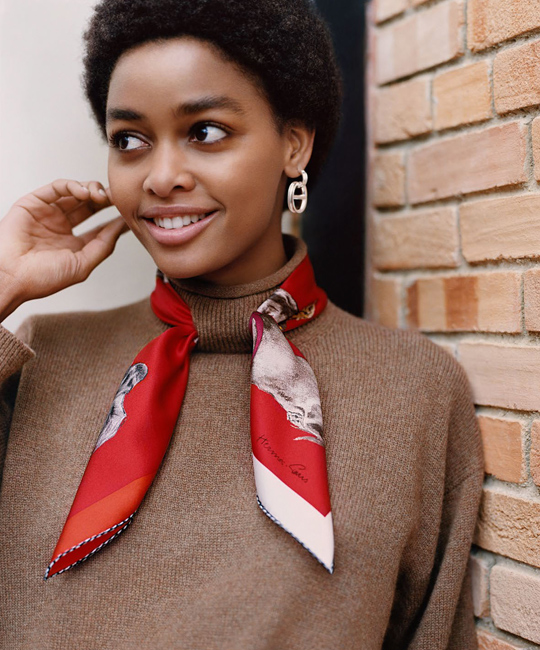 Les Bassets
Koleksi-koleksi megah tersebut menyuratkan karya seni memancarkan kemewahan murni untuk para pecinta mode.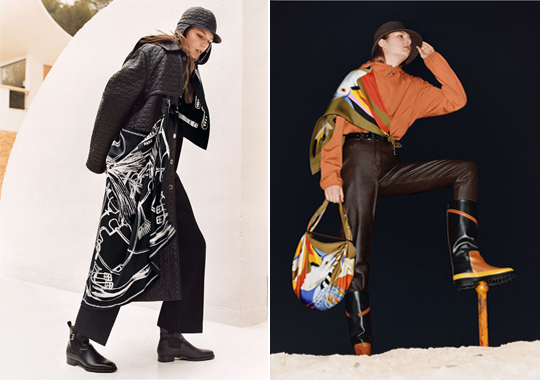 Projets carrés au crayon  | Toucans de paradis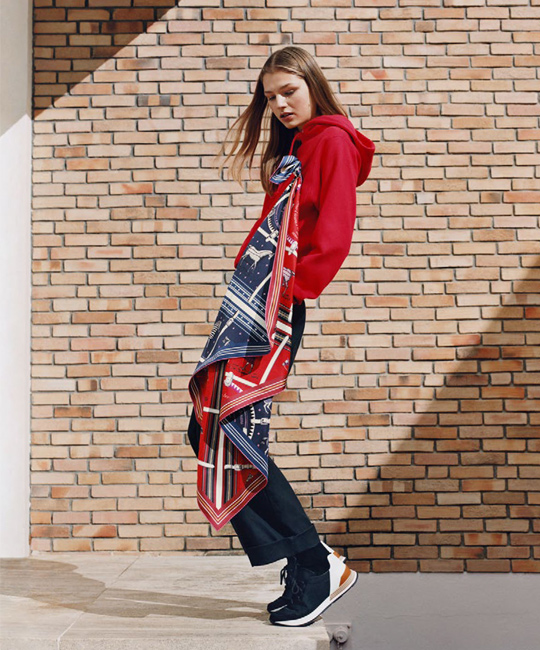 Couvetures Et Tenues