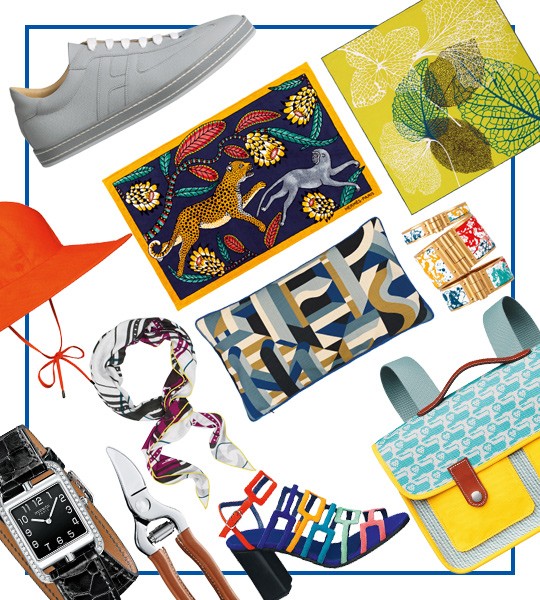 Hermès Objets Printemps – ete 2017
Published by Sugar & Cream, Friday 10 March 2017
Printemps 2017
Hermès melansir koleksi Hermès Objets Printemps – ete 2017, yang terdiri dari berbagai aksesori dan objets menakjubkan yang menjadi ciri khas dan kekuatan brand ini.
Untuk keterangan lebih lanjut mengenai Hermès Objets 2017 bisa menghubungi Hermès Indonesia melalui Masari Group.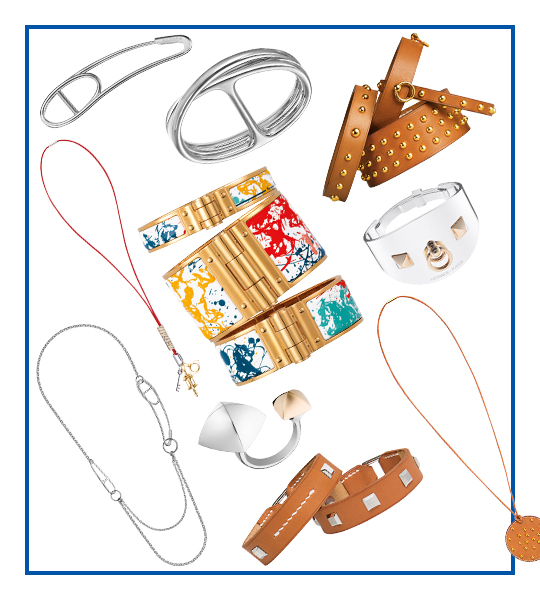 Jewellery accesories – Brachelets in Cheval surprise, Brachelets in bridle leather, Necklace in Swift calfskin; eye, key and latern pendant in brass, Pendant and brachelets in Barénia calfskin & Jewellery – Callier de chien rock line in silver and rose gold, Chaîne d'ancre punk line in silver
Siapa yang tidak akan terpesona pada barang-barang indah dari rumah mode Hermès? Tidak hanya koleksi pakaiannya yang ditunggu-tunggu, namun koleksi objets dari Hermès yang diluncurkan secara konsisten, merupakan berita yang selalu menarik bagi para pencinta fashion.


Home – Travel blanket in cashmere & Perspective cavalière bayadère and pavage printed outdoor cushions
Tahun ini, koleksi objets Hermès terdiri dari scarf, parfum, jam tangan, sepatu untuk pria dan wanita, perhiasan, fashion accessories dan pernak-pernik yang akan menghidupkan fantasi Anda di tahun 2017.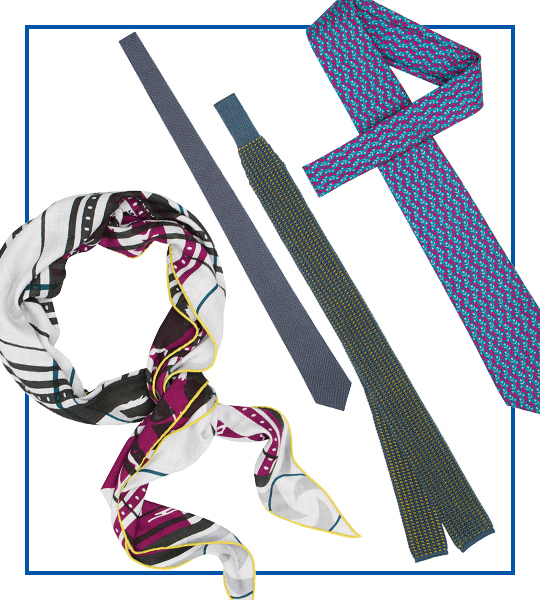 Men's silk – Imprimeur fou – Séquences losange in cashmere in silk, 7 cm in denim canvas, 6 cm tie in silk knit, 7 cm tie in silk twill 
Warna-warna cerah mendominasi koleksi scarf untuk perempuan, yang kebanyakan terinspirasi dari suasana luar ruangan seperti pohon-pohon di taman, serta motif-motif berani yang mencolok seperti motif geometris dan polkadot. Sedangkan koleksi sepatu perempuan datang dalam warna-warna yang tak kalah ceria, dalam model espadrille, riding boots, dan sandal berbahan suede goatskin. (AL)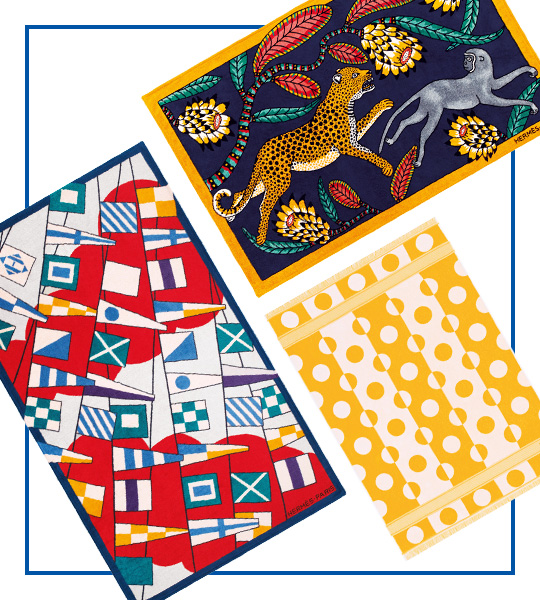 Home – Beach towel in drapeaux au vent printed cotton canvas, Beach towel and cushion in cotton, Beach towel in Savana Dance printed terry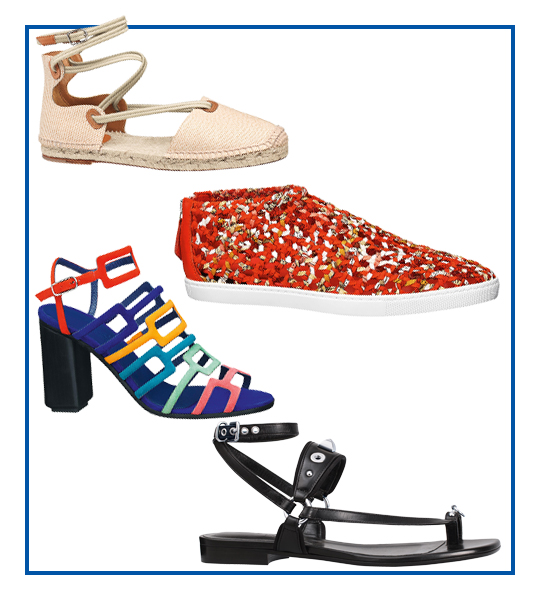 Women's shoes – Espadrille in cotton drill, Sneaker in Cavalcadour printed woven silk, Sandal in suede goatskin, Sandal in calfskin and grosgrain ribbon pyramid stud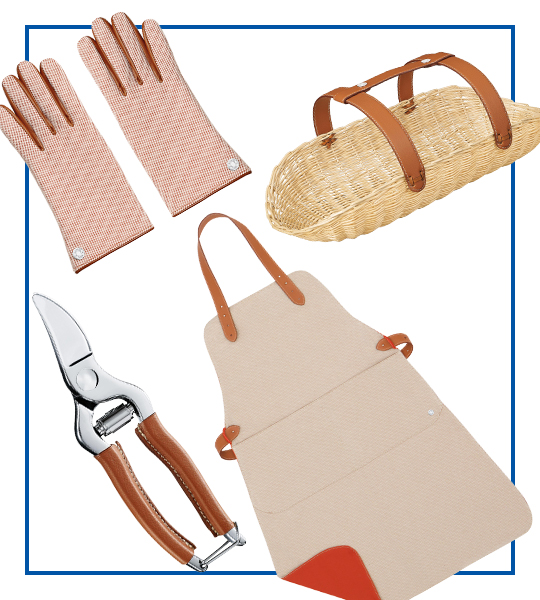 Home – Pruning scissors in steel and bullcalf, Garden apron in cotton and bullcalf, Gloves in cotton and plongé lambskin, Flower basket in rattan and bullcalf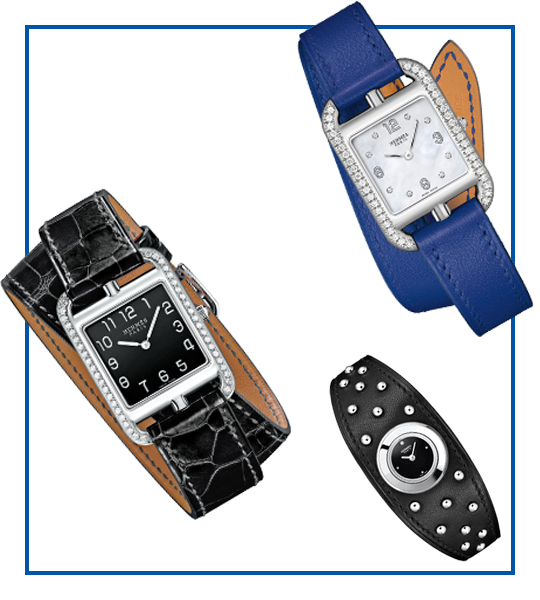 Watches – Cape Cod watch, large model, dial in onyx, case in diamond-set steel, double tour strap in glazed alligator; Foubourg manchette clous watch, lacquered, dial, case in steel, strap in Barénia calfskin & Carpe Cod watch, small model, dial in mother-of-pearl, case in diamond-set steel, double tour strap in smooth calfskin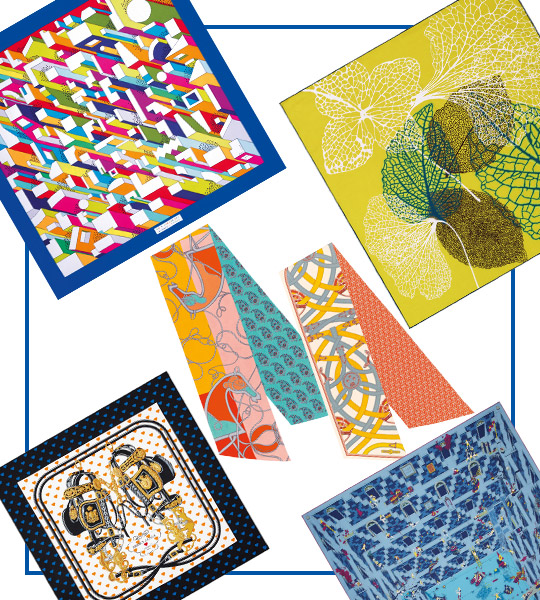 Men's silk – On a Summer Day scarf 90 in silk twill, Brides de gala love scarf 90 in silk twill, Coup de fouet au bloc, Cavalcadour à cheval, Ex-libris en cravates maxi-twilly cut in silk twill, Scarft 65 in cotton and silk, Les Bains d'Hermès scarf 100 in silk and cotton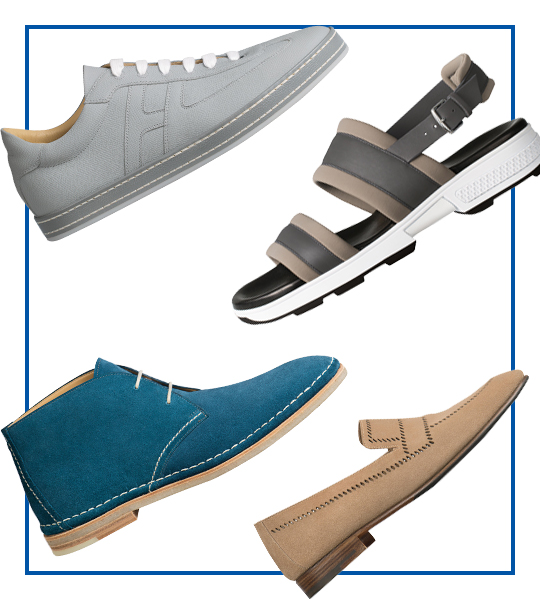 Men's shoes – Sneaker in nubuck calfskin, Sandal in technical canvas and calfskin, Boot in suede calfskin, Moccasin in suede calfskin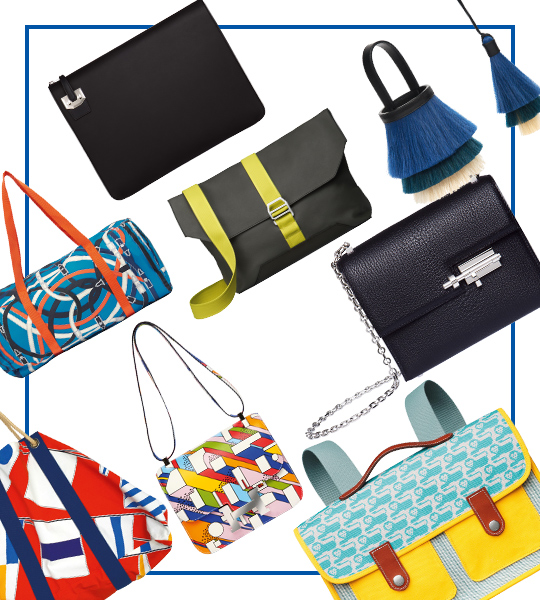 Bags and luggage – Cityhall pouch in Sombrero calfskin, Airsilk duffle bag in Cavalcadour printed Tech silk, Cityslide Messenger bag in Cristobal bullcalf and Hunter cowhide, Toupet bag in horsehair and Evercalf calfskin, Costance III bag in On a Summer Day printed Swift calfskin, Verrou Chaîne mini bag in Mysore goatskin, Home – Beach Bag in Drapeaux au vent printed cotton canvas, School satchel in cotton canvas