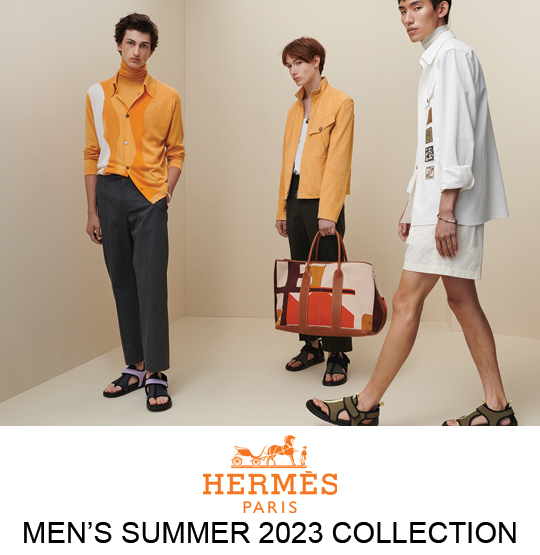 presented by

HERMÈS MEN'S SUMMER 2023 COLLECTION
Published by Sugar & Cream, Friday 22 July 2022
Images Courtesy of Hermès
Summer Vacation Vibes
Bright and charming, kata-kata yang pertama kali terlintas saat melihat fashion show koleksi Hermès Men's Summer 2023 di Manufacture des Gobelins, Paris, pada 25 Juni lalu. Vèronique Nichanian merancang koleksi ini dengan nuansa liburan musim panas yang kental. Para model berjalan membawakan busana warna pop dengan material ringan yang berayun terhembus semilir angin.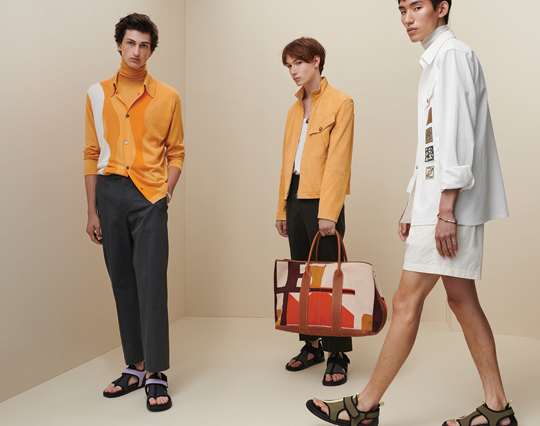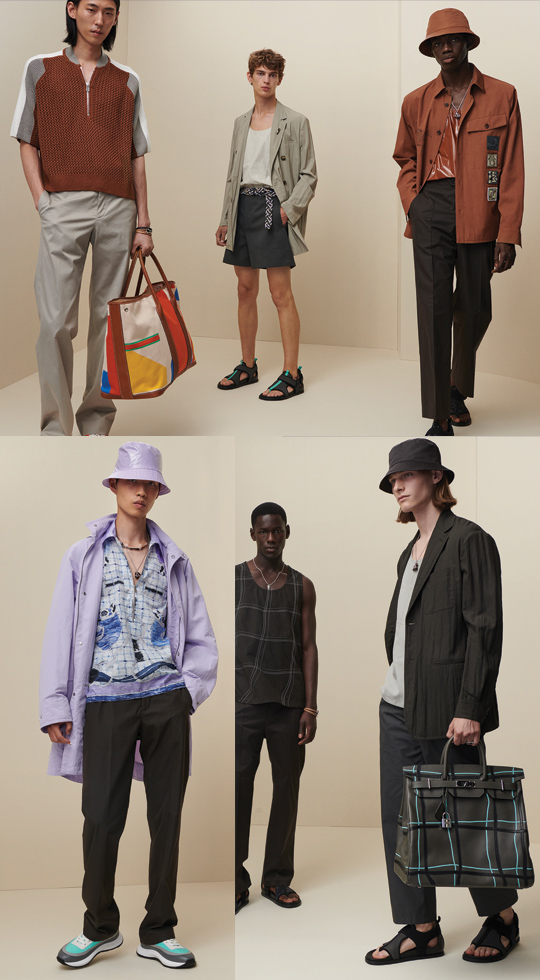 Rewatch the show here Hermès Men's Summer Collection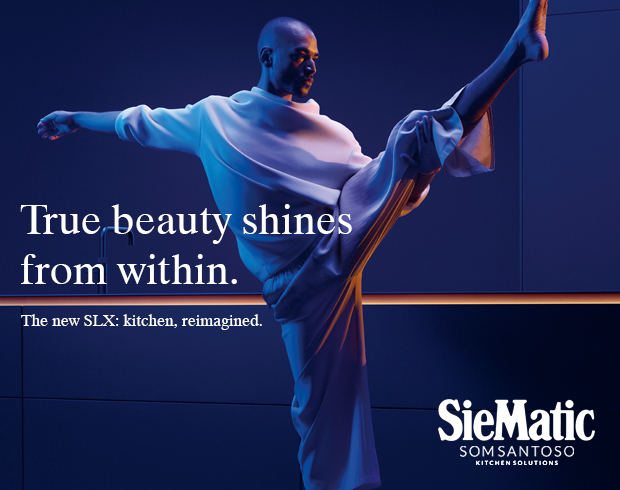 Presented by Som Santoso
Koleksi Hermès Men's Summer 2023 dibuka oleh sweater rajut turtle neck berwarna kuning cerah dengan motif sunset yang cantik. Kemeja katun motif kotak-kotak diberi garis tidak lurus yang merefleksikan bayangan garis lantai di dasar kolam renang. Suasana summer vacation makin terasa berkat motif kuda laut dan lobster pada kemeja katun warna putih serta biru.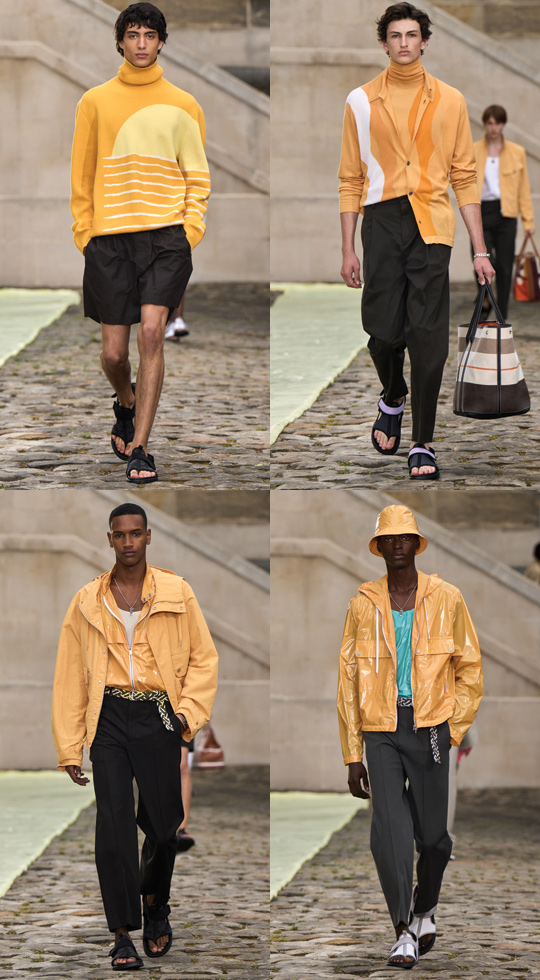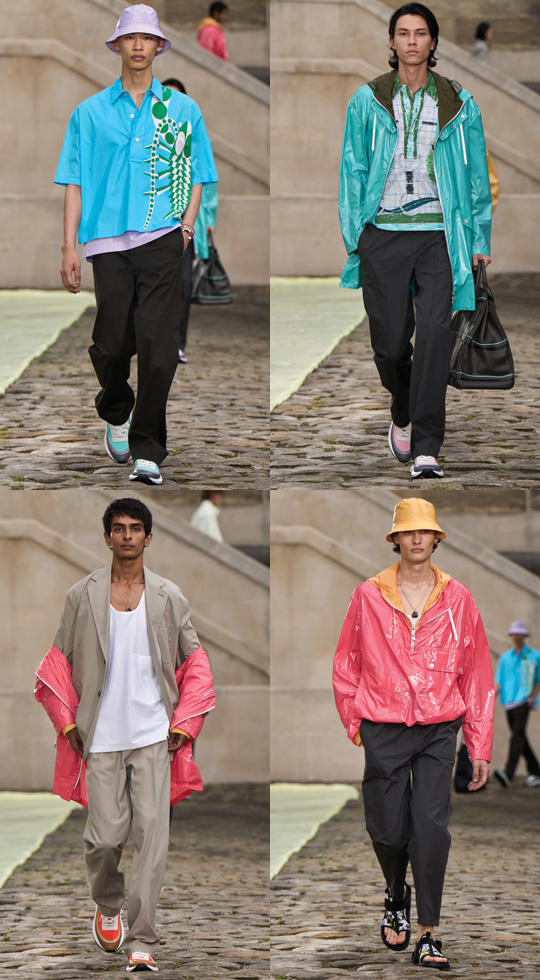 Celana pendek dan jaket katun dilengkapi tas kanvas bergambar pohon palem dengan pegangan tali.  Jaket parka dan bucket hat tampil dalam warna cerah seperti lilac, aqua, dan grapefruit. Tak lupa sandal dengan strap kanvas nampak stylish menutupi sebagian punggung kaki agar terlindung dari sinar matahari. (FE)