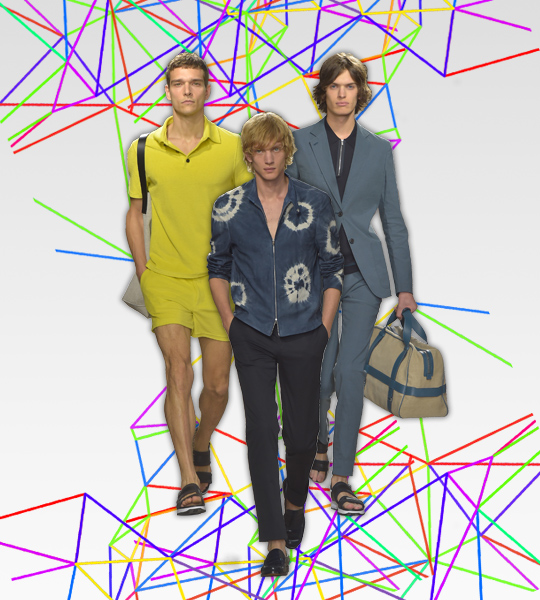 Hermès Men Spring/Summer 2017 Collections
Published by Sugar & Cream, Tuesday 21 March 2017
From Ligtness to Color  Euphoria
Ringan, dengan sentuhan eforia warna-warni, kesan playful, diimbuhi micro-patterns dan efek tie-dye, adalah beberapa kunci dari koleksi Hermès Men untuk musim Spring and Summer 2017 ini.
Koleksi Spring and Summer 2017 Hermès Men bisa dibeli di Hermès Indonesia melalui Masari Group.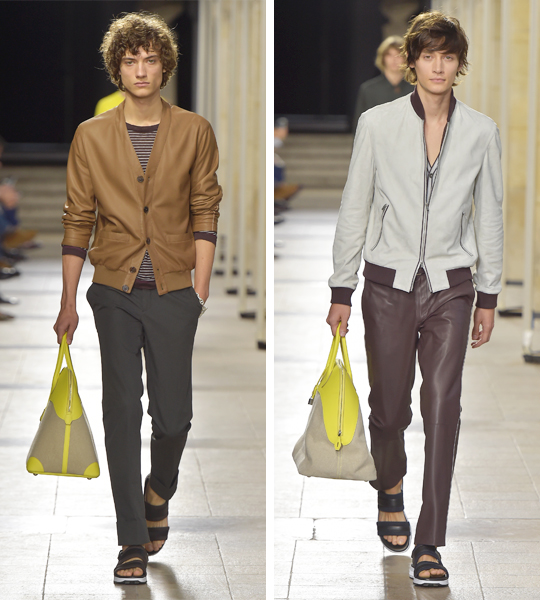 Hermès hadir menyambut musim semi dan musim panas 2017 melalui koleksi pakaian pria yang didominasi oleh bahan kulit, jahitan yang elegan serta motif yang tidak biasa. Koleksi yang digawangi oleh Veronique Nichanian ini sukses menarik perhatian pemerhati fashion, khususnya pencinta brand fenomenal tersebut.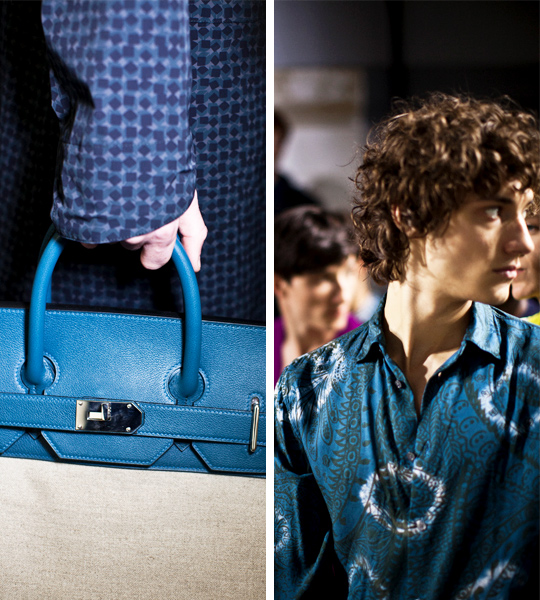 Bahan lambskin yang tipis berhasil dimodifikasi menjadi kardigan, jaket maupun celana dengan desain elegan. Sweater abu-abu longgar dengan kerah polo yang terbuka merupakan pilihan yang aman, sementara suits dua kancing yang dipadukan dengan sandal menghadirkan kesan yang lebih santai. Efek tie-dye tampak di beberapa potong pakaian seperti kemeja biru cobalt dalam motif paisley, yang menciptakan aura hippie yang kasual namun tetap classy.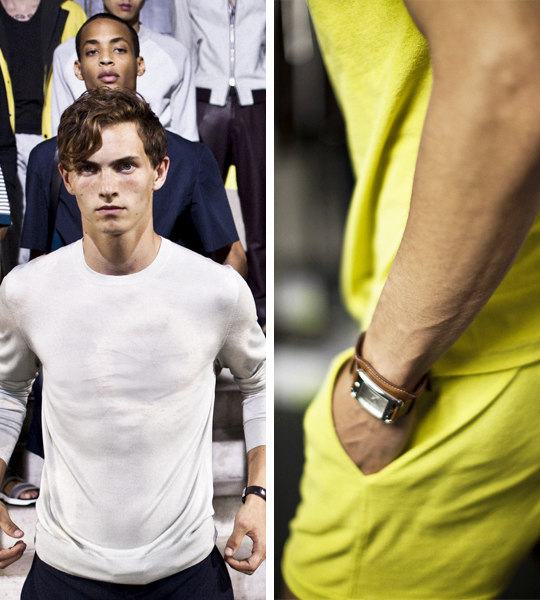 Warna juga memegang peranan penting dalam koleksi ini: sulfur yellow, silex, cobalt blue, mahogany, baobab hingga Tyrian pink, menyatu dalam semangat menyambut musim yang lebih hangat. (AL)