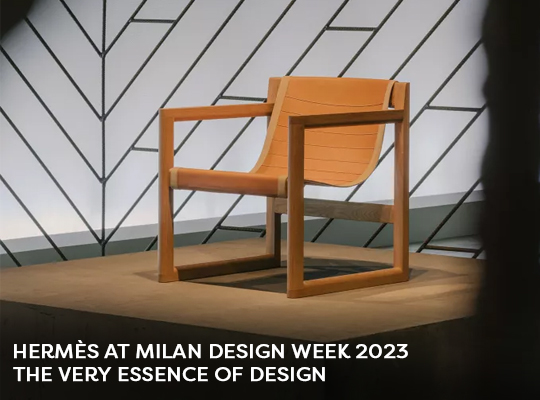 presented by

HERMÈS AT MILAN DESIGN WEEK 2023 – THE VERY ESSENCE OF DESIGN
Published by Sugar & Cream, Monday 28 August 2023
Images courtesy of Hermès
Raw Beauty, Reduced Form and Geometric Simplicity
Again in 2023, Hermès presents its new creations for the home at La Pelota in Milan during Milan Design Week 2023 last April. This year is somewhat different, interplay of grid and lines creates an ideal yet very real space presentation for the new collection.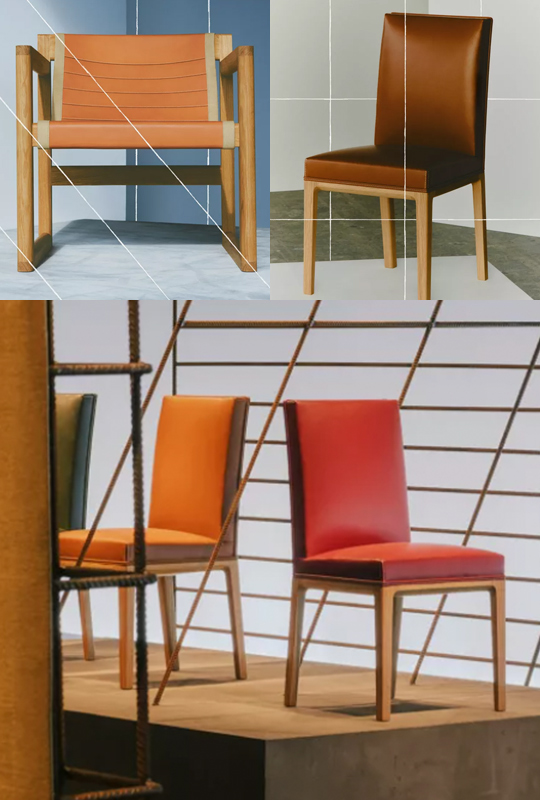 Muted color for the new chair | New Chair in geometric simplicity
This year Hermès chooses the power of fundamental: the very essence of design combines with the beauty of materials and expressed through skilled know-how.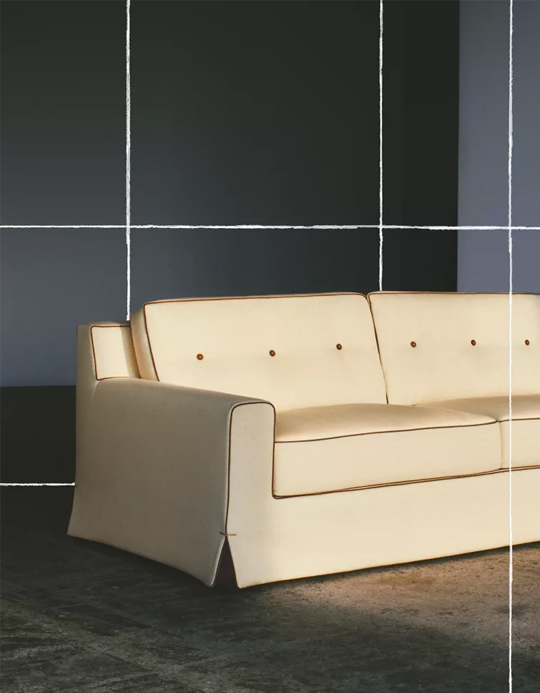 The New Sofa
Know-how is given form with exceptional elements: blown glass for minimalist lamps, traditional upholstery for a simple, refined chair, and virtuoso hand embroidery for rugs with highly graphic motifs.

Presented by Interni Cipta Selaras
Bronze, glass, wood and leather, showcased in their most elemental manifestations or juxtaposed, affirm this preoccupation with organic materials. The muted colours support the expression of figures that are central to the house's heritage. Equestrian celebrations adorn a porcelain breakfast service with cheerful lines, as well as rugs and blankets that burst with imaginative flair.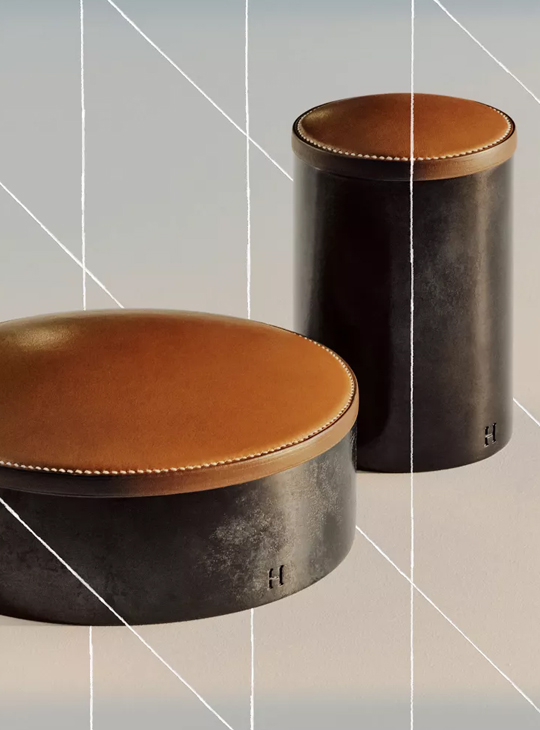 Objects with patine d'Hermes
Ancelle d'Hermès
Conceived by Danish designer Cecilie Manz, the Ancelle d'Hermès armchair is compellingly direct: its powerful frame in solid wood is combined with a sheet of leather that creates a light and elegant seat. Heir to a Scandinavian tradition that merges robustness with minimalism, this armchair surprises with the perfection of its elegant design.


New Porcelain Collection
Patine d'Hermès
This line of objects was born from a strong desire to work leather and bronze together, the raw materials used to create the house's original harnesses. These ancient materials and the simplicity of their forms radiate intrinsic power. The deep, shimmering patina of the bronze results from unique Japanese know-how. Nasturtium red on the two-toned leather lid of a hinged box creates surprise with its lively contrast, and soothes with the confident triumph of skill over matter.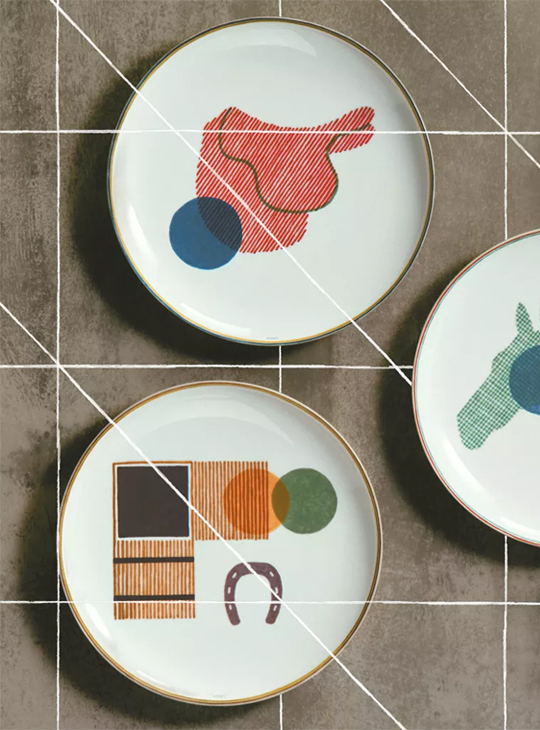 Equestrian celebrations adorn a porcelain breakfast service
Nonetheless Hermès 2023 Home Collection is inspired by the authenticity of their shapes and the innate strength of their minimalism. In line with the current trend with reduced form and Geometric simplicity. Each creation looks pure with its raw beauty.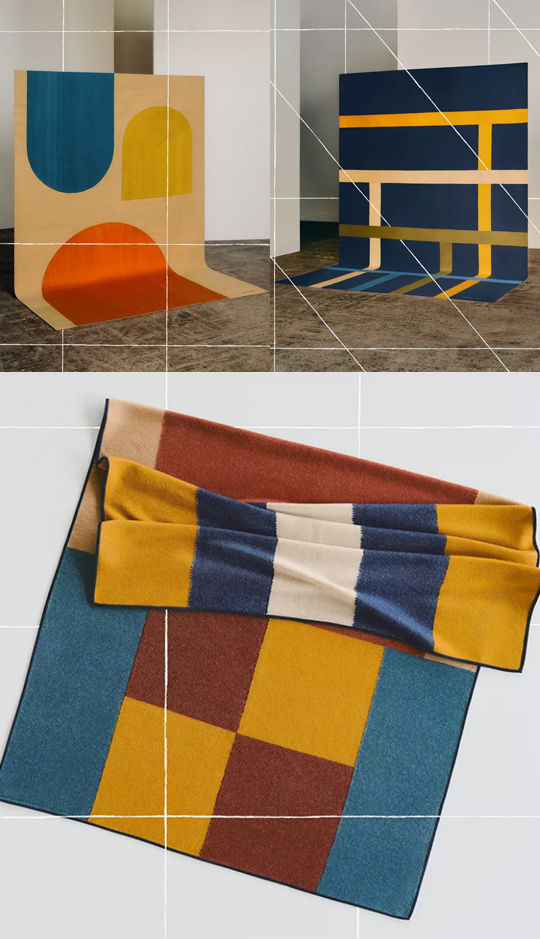 New Rug with cheerful colors | New Rug with imaginative flair | New Blanket with cheerful lines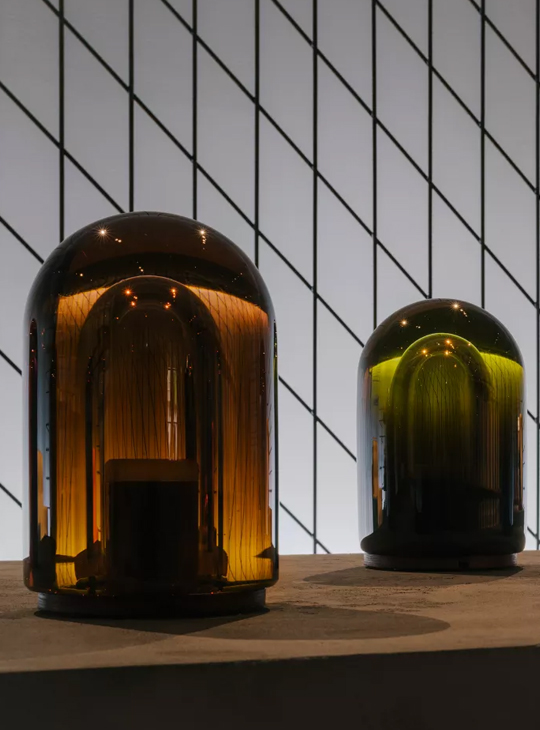 Minimalist lamps by blown glass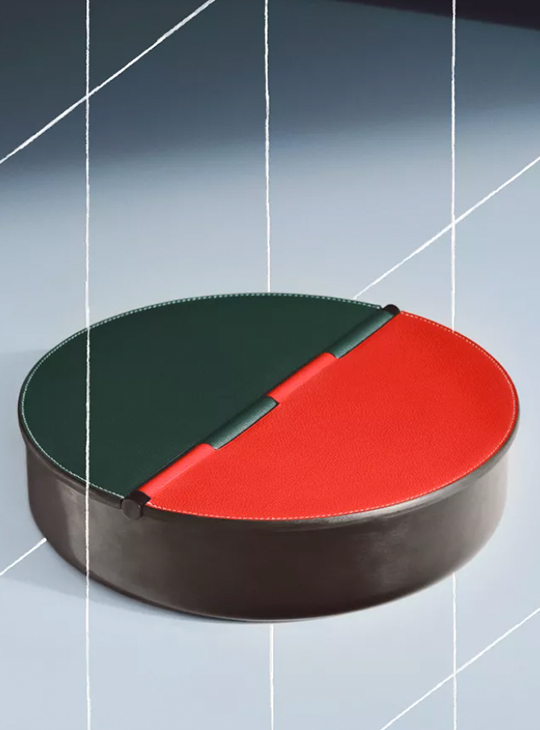 Nasturtium red on two-toned leather lid of a hinged box