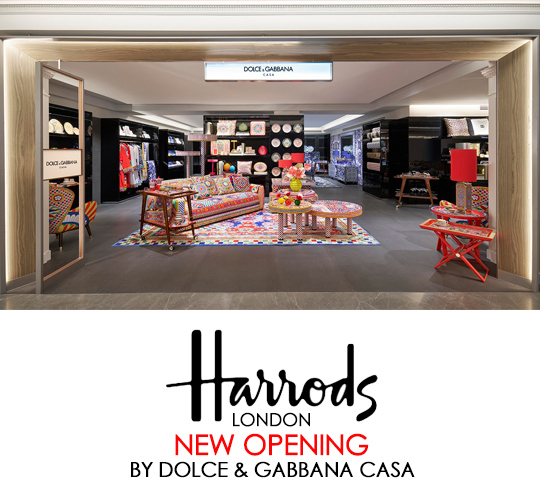 presented by

HARRODS, LONDON – NEW OPENING BY DOLCE & GABBANA CASA
Published by Sugar & Cream, Monday 13 November 2023
Images courtesy of Luxury Living Group
Dolce&Gabbana Casa inaugurates its corner inside London department store Harrods, with a 150 sqm space located at 87-135 Brompton Rd, London SW1X 7XL, UK, 3° floor.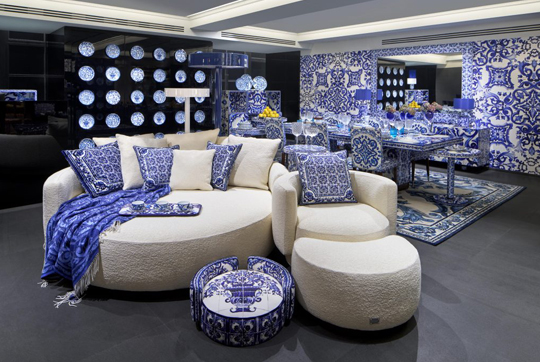 Décor, textiles, objects and tableware, featuring the themes of the Collection – spanning from Blu Mediterraneo to Leopardo, from Carretto Siciliano to Zebra, to the new DG Logo and Oro24K – evoque the lifestyle, respect for tradition, Italian know-how and innovative spirit that has always been part of the Dolce&Gabbana DNA.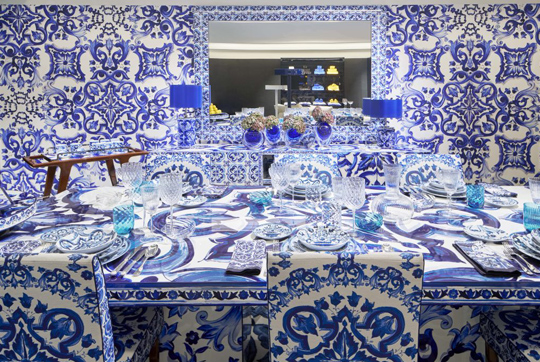 In keeping with the aesthetic principles observed in other boutiques featuring the Collection, this store embodies a sense of simplicity and cohesive design. The use of basalt, an elegant material derived from lava stone processing, serves as a pure expression of the brand's core identity. Coupled with the glossy lacquer on the display stands, it imparts an atmosphere of timeless elegance to the space, allowing the furniture's patterns to take center stage.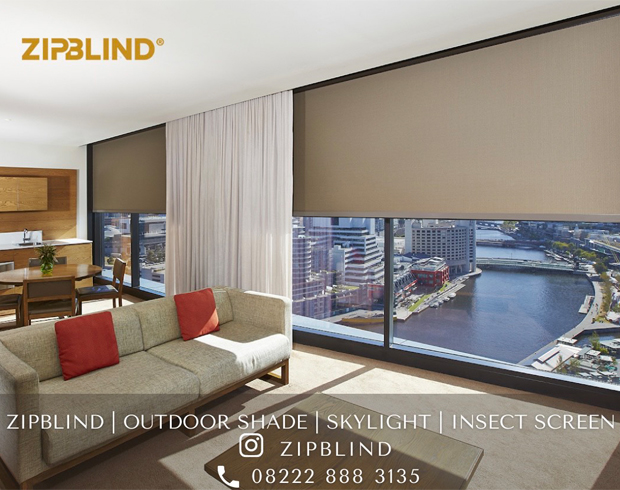 Presented by Zipblind
The linear space spans over one !oor and is characterized by a decisive chiaroscuro effect: the black and grey of the room contrasts with the white of the ceiling, where a museal lighting system articulates throughout to frame and highlight the furniture on display.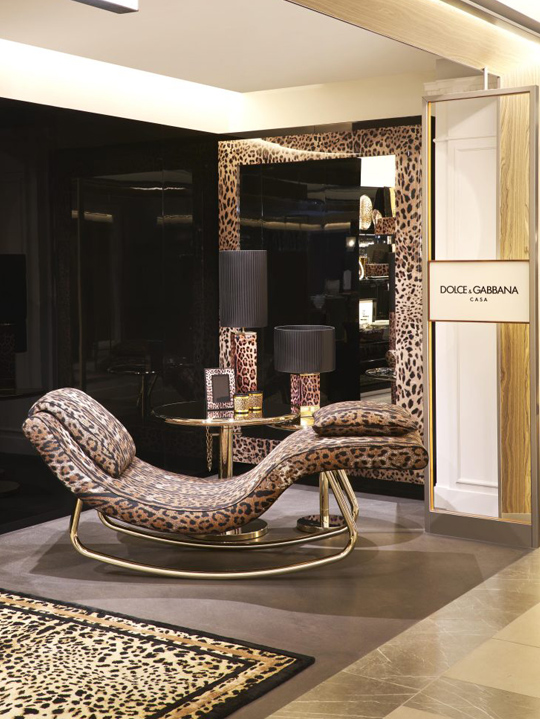 Dolce&Gabbana Casa relies on its collaboration with Luxury Living Group, a leader in the luxury furniture and lifestyle industry and the brand's partner in the design, manufacturing and distribution of the furniture of the Collection.