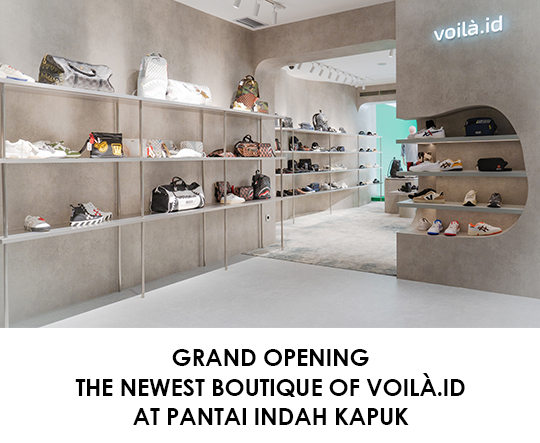 presented by

GRAND OPENING THE NEWEST BOUTIQUE OF VOILÀ.ID AT PANTAI INDAH KAPUK
Published by Sugar & Cream, Monday 16 October 2023
Images courtesy of voilà.id
The ultimate fashion destination.
Berdiri sejak tahun 2020, voilà.id terus berkembang dan telah membuka 3 cabang butik yang tersebar di Surabaya dan Jakarta. Kini, pionir luxury multi-brand store di Indonesia tersebut membuka butik teranyarnya di kawasan Pantai Indah Kapuk (PIK), Jakarta Utara, yang secara resmi dibuka pada 6 Oktober 2023. Pemilihan coastal area PIK sebagai butik ketiga voilà.id dikarenakan kawasan ini mengalami pertumbuhan pesat sebagai melting pot, serta merupakan salah satu destinasi utama bagi masyarakat Jakarta dan sekitarnya.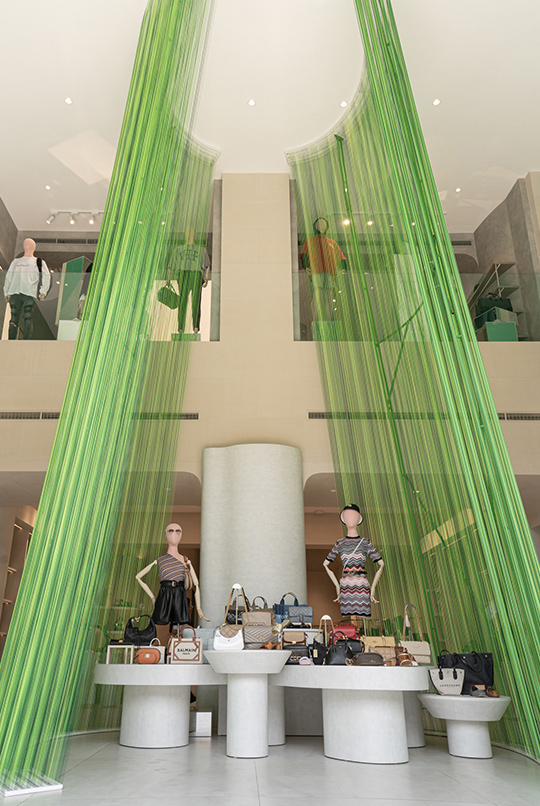 "Banyak customer yang datang mengeluhkan macetnya Jakarta dan berharap voilà.id hadir lebih dekat dengan mereka. Terlebih kawasan ini (PIK) merupakan tempat istimewa yang memadukan berbagai elemen keunggulan dalam satu lokasi, antara wisata alam, kuliner, serta berbelanja. Jadi benar-benar one stop shopping destination," kata Amrit Dodani,Head of Fashion voilà.id.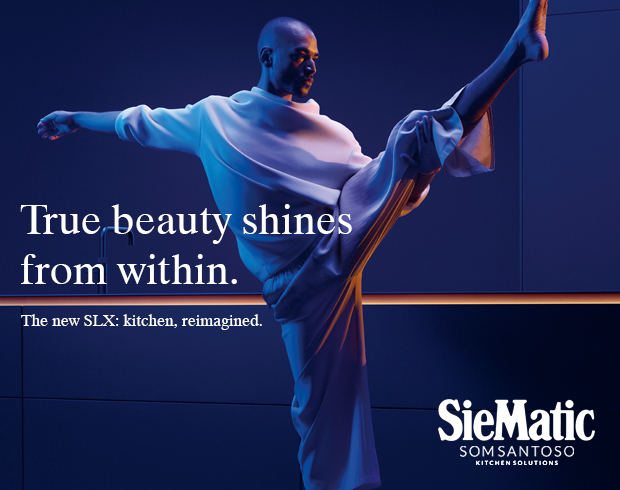 Presented by Som Santoso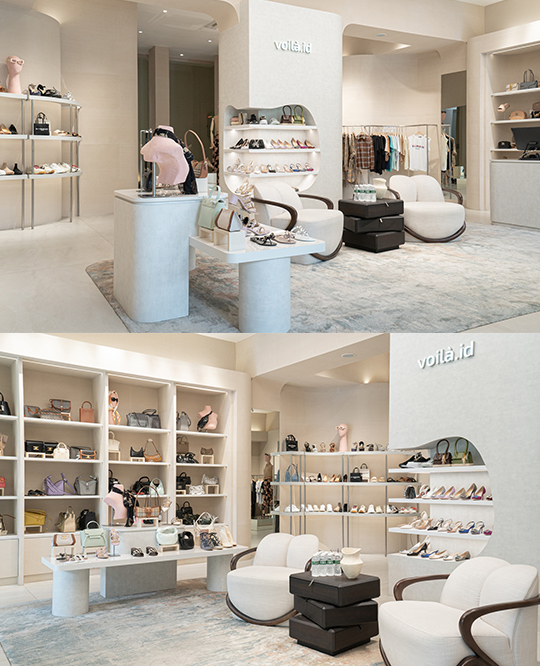 Butik voilà.id PIK memiliki fasad hijau megah yang sangat mencuri perhatian. Memasuki bangunan seluas 216 meter persegi, pengunjung disambut instalasi tali tinggi berwarna gradasi hijau. Lantai 1 butik menampilkan koleksi women yang up-to-date dari berbagai luxury brand, sementara lantai dua terdapat koleksi men dan jam tangan. Sama seperti butik sebelumnya, voilà.id PIK juga menawarkan berbagai pilihan produk luxury brand yang telah terkurasi. Mulai dari Hermès, Dior, Chanel, Louis Vuitton, Gucci, Prada, Saint Laurent, Balenciaga, Fendi, Loewe, dan masih banyak lainnya.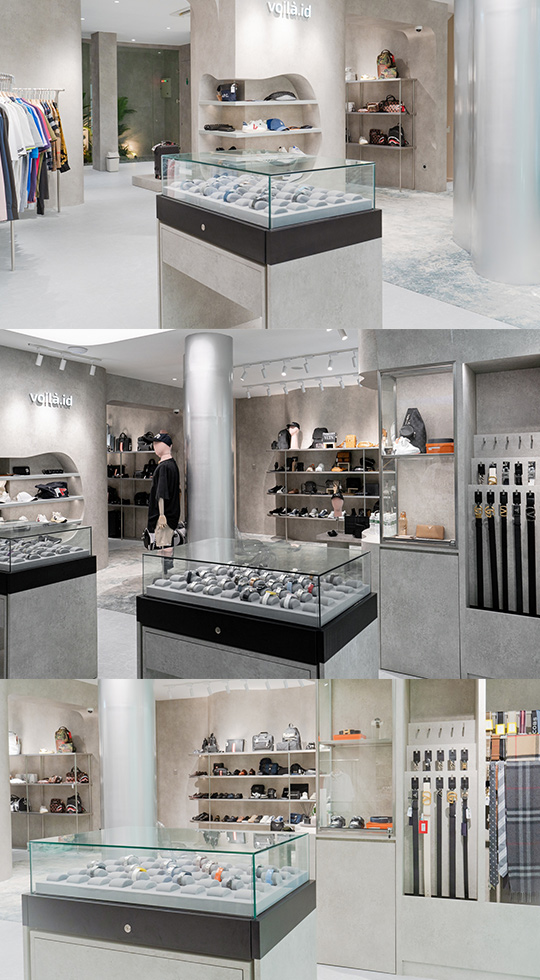 Natural light di seluruh butik voilà.id menciptakan ambience berbelanja yang hangat dan nyaman, seperti penggunaan pedaran barrisol di tengah ruangan. Pencahayaan yang baik ini pun dijadikan kunci untuk menyoroti keindahan produk-produk dari lini pakaian siap pakai, tas, sepatu, hingga aksesori lainnya. Penggunaan material flexy stone juga sebagai bentuk harmonisasi dengan nuansa coastal area yang indah. Kunjungi butik terbaru voilà.id di Rukan The Beach, Jl. Pantai Indah Kapuk No. 061, Jakarta Utara, atau nikmati kemudahan berbelanja di online store voilà.id. (FE)