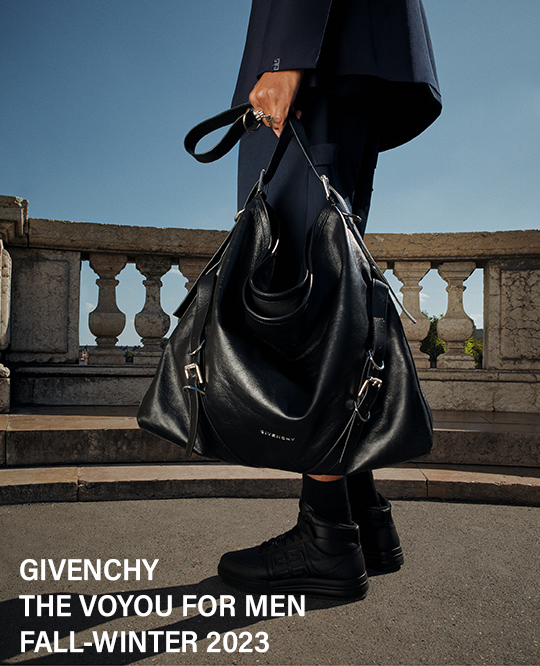 presented by

GIVENCHY – THE VOYOU FOR MEN, FALL-WINTER 2023
Published by Sugar & Cream, Thursday 28 September 2023
Images courtesy Givenchy
A slouchy shape perfects for everyday fashion essential.
For the upcoming season Fall-Winter 2023, Givenchy proudly presents the latest addition to its new family of statement bags: the Voyou for men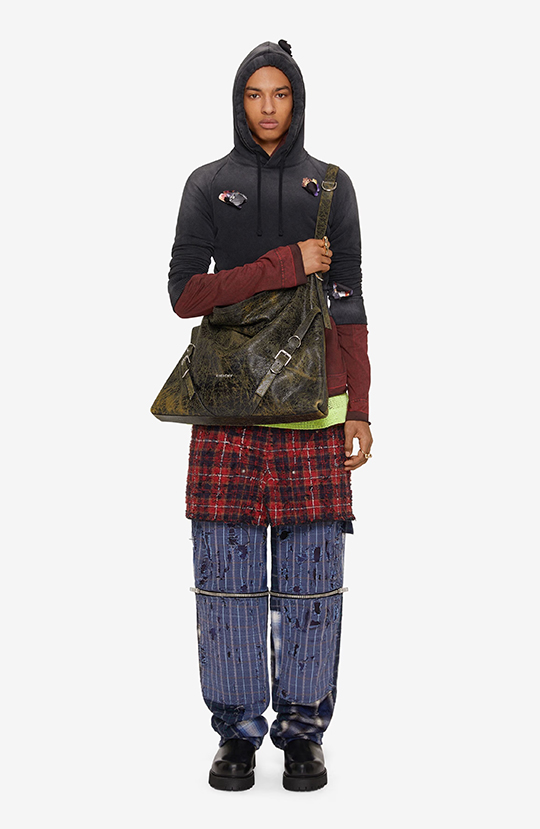 First revealed on the Paris runway for Fall-Winter 2023, the men's Voyou offers a daring and spirited counterpoint to Givenchy's trendsetting Voyou bag for women, which launched in Spring-Summer 2023.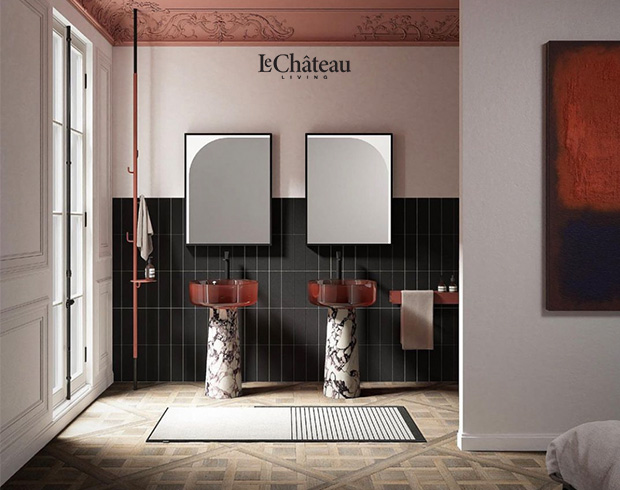 Presented by LeChateau Living
With a nonchalant, slouchy shape so typical of Parisian cool, this everyday fashion essential retains the style's distinct lines but has been revisited for the Givenchy man with more imposing proportions, matte-finish materials, and iconic yet sporty silver-tone hardware specially designed by Creative Director Matthew M. Williams for this bag.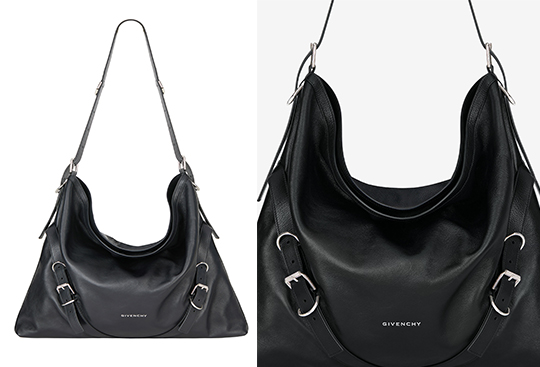 For men, the Voyou's light, convenient and body-friendly shape takes on oversized dimensions in three versions: in supple, soft grained black leather: in crackled black vintage leather with a yellowed tinge, and in nylon lined with faux fur. As on the women's Voyou, the bag is structured by "V"-line corner straps that let the wearer adjust its shape and make it his own.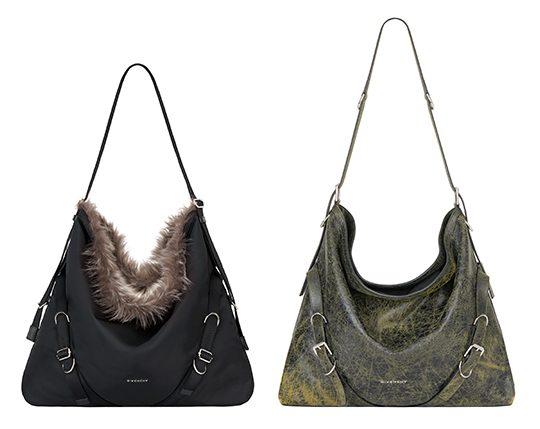 Sliver-tone hardware accents include buckles if etched, brushed metal to anchor the shoulder strap, which may be easily adjusted to short-shoulder or cross-body wear, while metallic "Givenchy" lettering lends a further air of distinction.
The voyou's construction features a generous central compartment large enough for a laptop, documents, and other everyday items, and includes an inner zip pocket to keep essentials like wallets, phone and keys secure.
The men s Voyou is available in store and on givenchy.com