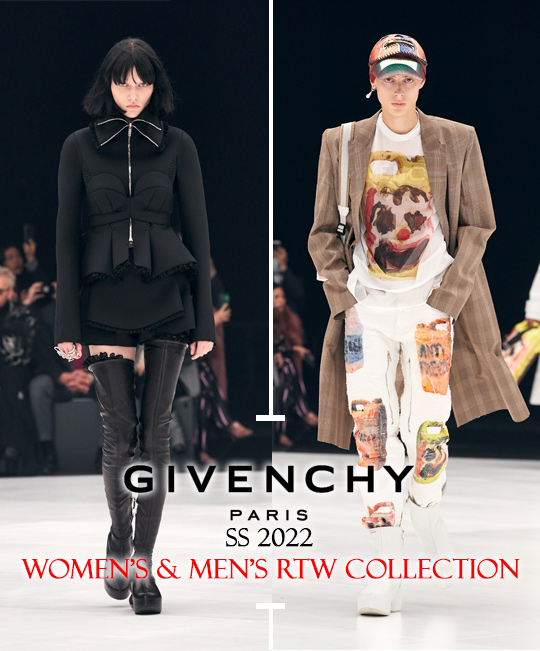 presented by

GIVENCHY SS 2022 WOMEN'S & MEN'S RTW COLLECTION
Published by Sugar & Cream, Wednesday 13 October 2021
Text by S&C, images courtesy of Givenchy
Matthew M Williams x Artist Josh Smith
Setelah 18 bulan, akhirnya dunia fashion bisa merayakan peragaan busana secara nyata di berbagai lokasi di Paris dalam pentas Paris Fashion Week 2021 di bulan September – Oktober ini.
Simak video peragaan busana Givenchy Spring-Summer 2022 di sini

Momen celebrasi ini tak disia-siakan oleh Matthew M Williams, direktur kreatif Givenchy sejak bulan Juni 2020 lalu. Bertempat di indoor theatre terbesar di Eropa yaitu di La Défense Arena, Paris, dibawah lautan iluminasi cahaya, Matthew menggelar koleksi busana siap pakai untuk Spring-Summer 2022. Hukum alam tidak tertulis, siapapun yang menempati posisi baru sebagai direktur kreatif jenama ternama fashion akan menjadi sorotan kritik dalam beberapa musim kedepan. Tak terkecuali dengan Matthew M Williams.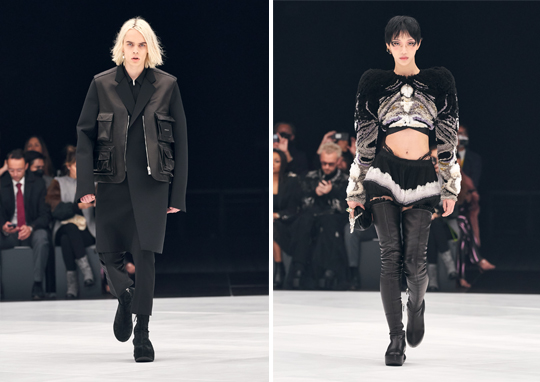 "For the Spring-Summer 22 collection, I wanted to build on the tradition of Givenchy's history while also really looking towards the future. To do this, I worked with people I admire across different disciplines who have truly unique perspectives including the artist Josh Smith, whose iconic work is incorporated throughout the collection, and the musician Young Thug, who created the entire score for the show. The collaboration and this collection offer people a remarkably immersive and special experience." Matthew M. Williams, Creative Director, Givenchy


Presented by Interni Cipta Selaras
Pertunjukan nyata perdana Matthew untuk koleksi Givenchy tidak tanggung-tanggung melibatkan kolaborasi dengan seniman Josh Smith dan musisi Young Thug.  Melalui koleksi terbaru ini, Matthew memperlihatkan eksperimen material, konstruksi siluet yang rumit dibalut dengan percikan kewewahan dan estetika. Sebagian diekpresikan dengan kekontrasan yang berkesan intens yang mungkin disengaja untuk mencuri perhatian.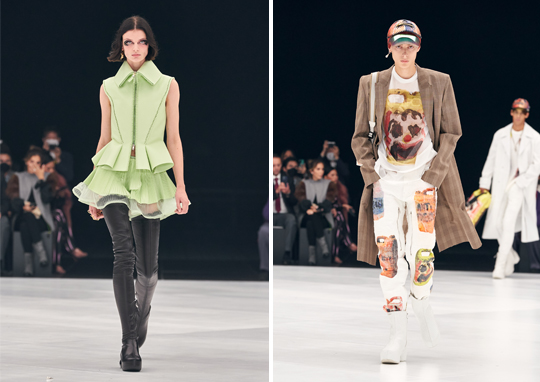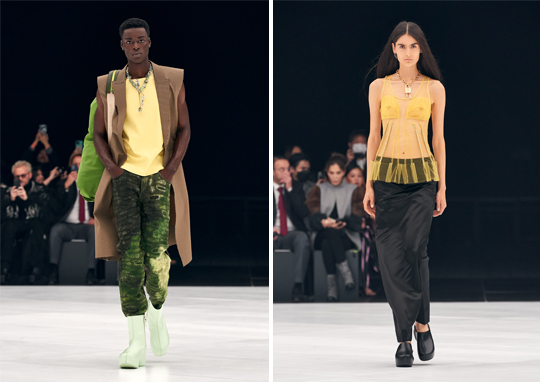 Beberapa busana diambil dari arsip Monsieur de Givenchy. Menjadi sorotan secara umum lainnya adalah detil kerumitan konstruksi siluet dibeberapa koleksi. Penampilan tas Kenny terbaru dihias dengan pegangan rancangan Matthew, dikomplimen dengan Love Locks. Bersiaplah juga dengan tas Neo Antigona versi terbaru dan sebuah ransel multifungsi terbaru dengan pengikat khas 4G untuk musim berikutnya. Sentuhan karya artistik seniman Josh Smith disematkan dalam berbagai koleksi termasuk aksesori menawarkan efek transformatif atau pembaruan (palet warna dan motif/grafis) yang menyegarkan untuk rumah mode Givenchy.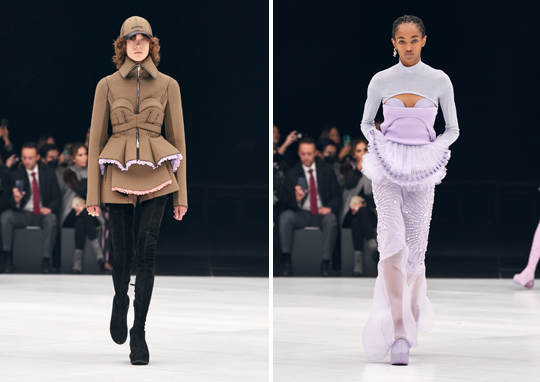 Penonton peragaan busana dihibur dengan musik terbaru yang belum pernah dirilis, garapan musisi/rapper ternama Young Thug (akan dirilis album 'Punk' pada tanggal 15 Oktober ini).