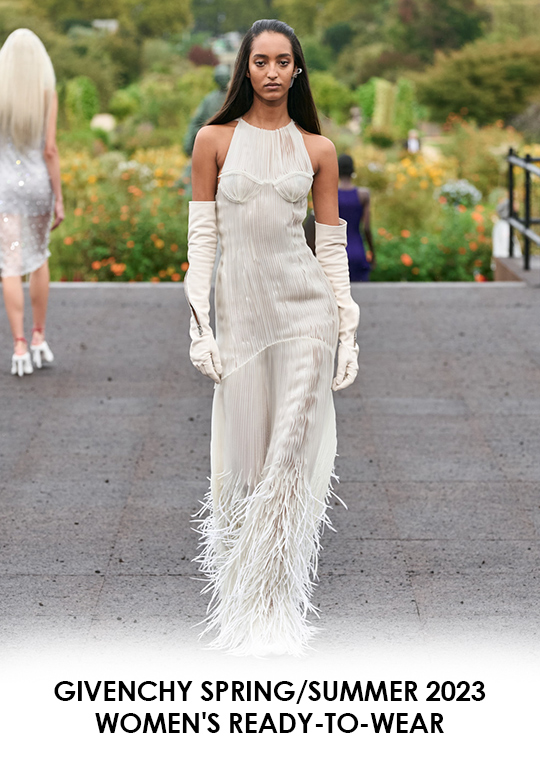 presented by
GIVENCHY SPRING/SUMMER 2023 WOMEN'S READY-TO-WEAR
Published by Sugar & Cream, Thursday 08 December 2022
Images Courtesy of Givenchy
From Paris to Los Angeles
Bila biasanya desainer mengambil inspirasi dari kota Paris atau Los Angeles, namun apa jadinya bila estetika dua kota tersebut digabung menjadi satu?
Matthew M. Williams sebagai Direktur Artistik Givenchy, menyalurkan ide untuk mengkolaborasikan kode gaya pakaian cosmopolitan a la Prancis dan Amerika dalam koleksinya, Givenchy Spring/Summer 2023 Women's Ready-to-Wear.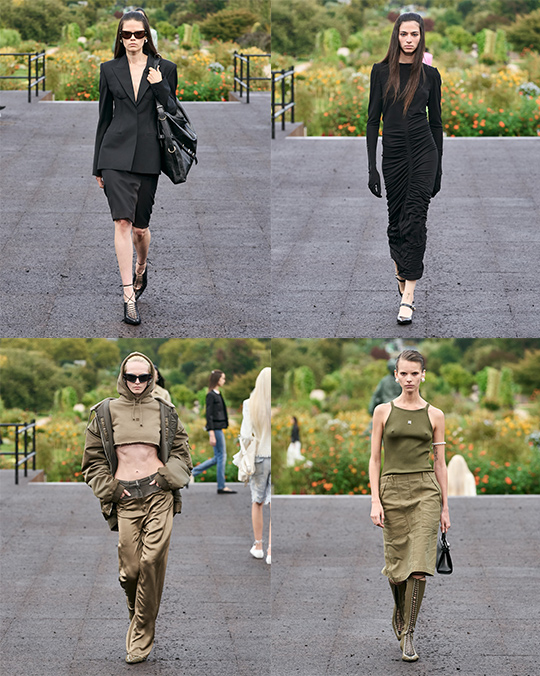 Pentas akbar untuk memamerkan koleksi ini terjadi di Jardin des Plantes, Prancis, pada 2 Oktober 2022 lalu. Dimana Williams menunjukan karya yang mencerminkan gaya anggun khas rumah mode dengan siluet klasik Parisian chic dan gaya kasual Los Angeles.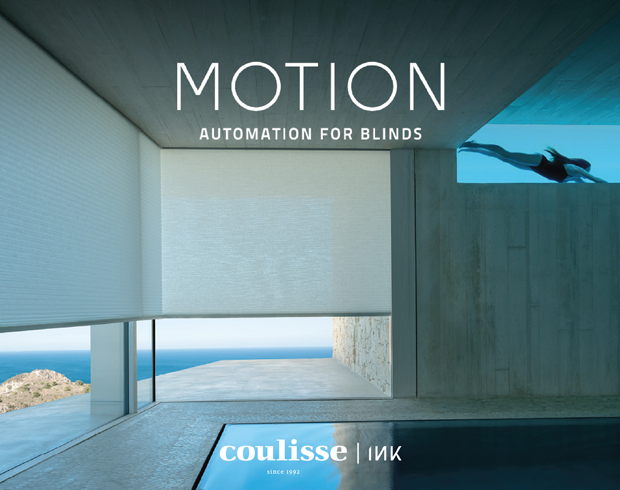 Presented by Coulisse | INK
"In creating the collection, I wanted each silhouette to embody the exchange between traditionally French and American ways of dressing in the urban environment. It's a study of the elements we associate with 'Parisian chic' and 'Californian cool', and how those contrasts have integrated in the digital borderless world." – Matthew M. Williams, Creative Director of Givenchy.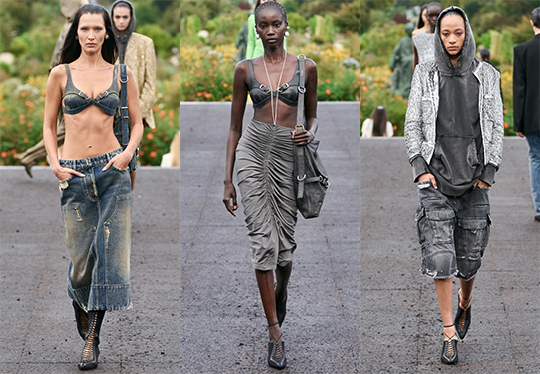 Dalam prosesnya, ikon arsip Givenchy diberi energi kembali dalam dialog dengan pola dasar pakaian kerja, dievaluasi ulang melalui lensa savoir-faire. Hasilnya, beragam pakaian dengan pola asimetris hadir dalam bentuk gaun, rok, dan blus dengan potongan minimalis yang cocok untuk merasakan hangatnya cahaya matahari. Ada juga jaket tweed yang diimajinasikan ulang dengan logo 4G Givenchy, ataupun blaze berpotongan klasik yang disematkan korset bertulang.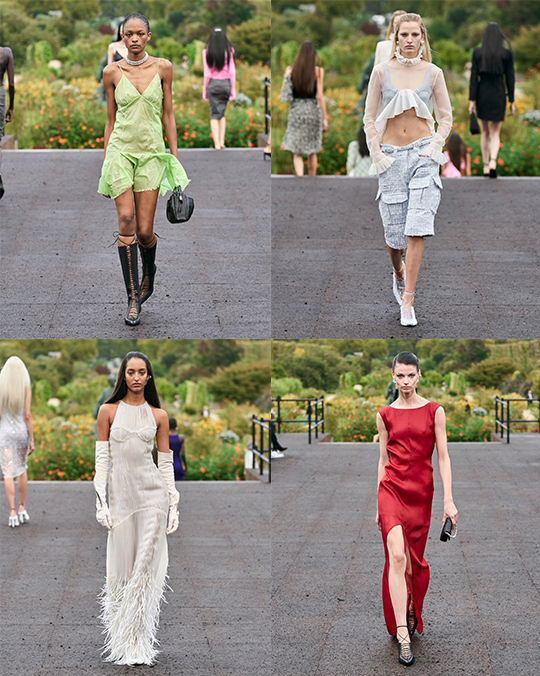 Tak hanya itu, Williams juga menyampaikan bagian unik dari koleksinya yang terinspirasi dari pakaian kerja dan pakaian militer klasik misalnya saja trench coat, jaket bomber, jaket biker, jaket trucker, celana kargo, dan celana pendek. Denim low rise juga ikut serta dengan pendekatan urban dalam gaya ripped hingga bertahtakan kristal dibeberapa bagian pinggirnya.
Koleksi turut menyertakan produk alas kaki mulai dari boots bertali setinggi lutut, maupun mules dan ballerina yang tampil dalam rajutan, tweed, maupun kulit. Ada juga koleksi tas dimana salah satunya ialah 'Voyou' untuk keseharian yang kasual. Melengkapi koleksi, Williams menyertakan aksesori bergaya sporty demi menggemakan dialog budaya perkotaan. (AP)