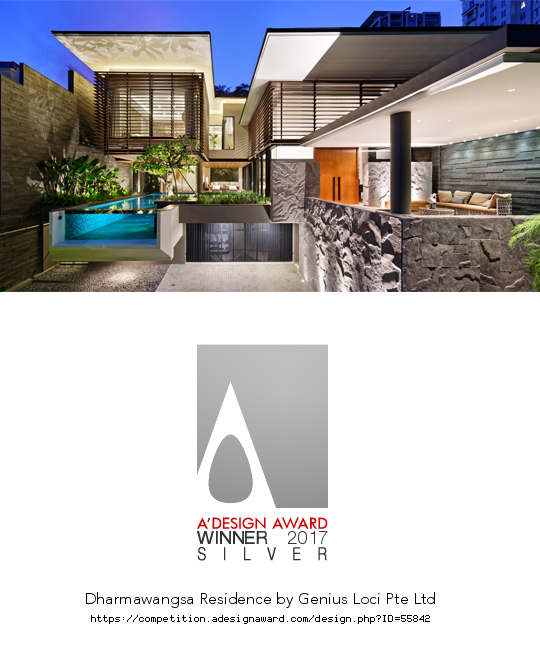 Genius Loci Asia Wins a Silver A' Design Award
Published by Sugar & Cream, Tuesday 16 May 2017
Photography by Fernando Gomulya
The Dharmawangsa Residence, Jakarta
The Dharmawangsa Residence, sebuah proyek rumah tinggal bergaya modern tropis di daerah Dharmawangsa yang dirancang oleh desainer Indonesia, Alex Bayusaputro, Genius Loci Asia berhasil meraih penghargaan Silver A' Design Award 2017 dari  lembaga A' Interior Design Awards (A' Design Award & Competition) dari Italia.
Simak juga ulasan lengkap mengenai The Dharmawangsa Residence di sini.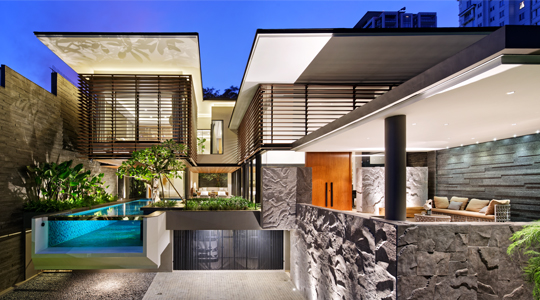 Penghargaan ini merupakan pengakuan resmi atas sejumlah desain kategori terbaik dunia yang masuk dalam kompetisi.  Setiap penghargan dari lembaga ini tercatat secara resmi dalam  World Design Rankings (wolddesignrankings.com), Design Classification (designclassifications.com) dan DesignMag.org


Desain proyek rumah tinggal milik desainer fashion Sally Koeswanto mengutamakan sirkulasi udara menyeluruh kedalam hunian dengan mengintegrasikan pergerakan matahari dan ruang hijau dibeberapa titik lokasi disekeliling rumah. Terdapat sebuah kolam renang dan outdoor area yang merupakan bagian dari communal area berdamping dengan living area yang transparan.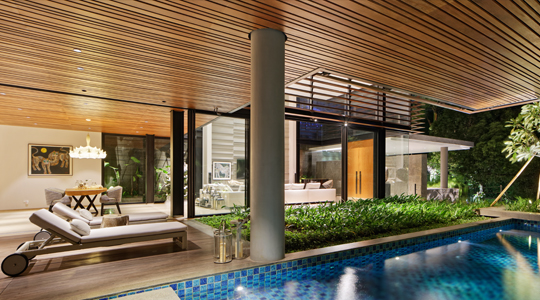 Tim desainer yang terlibat dengan proyek hunian ini adalah Alex Bayusaputro, Creative Director, Yuyun Soewahjo, arsitek dan Rivia Meidiana, desainer Interior.