It all started from a Parisian-based design gallery, Guillaume, owned by Guillaume Excoffier, that quickly became a beloved destination for decorators since its debut in 2011. Counting amongst its frequent visitors was Nancy Gabriel, a former advertising and film producer, with whom Excoffier soon found mutual interests. The pair then began collaborating on a pop-up decorative arts gallery called Gabriel & Guillaume, which is known for fusing their love of traveling and decorative arts to create an interior imbued with eclectic style. Their latest project, an apartment located in Paris' 16th arrondissement, has been transformed into a homage to French luxury and excellence.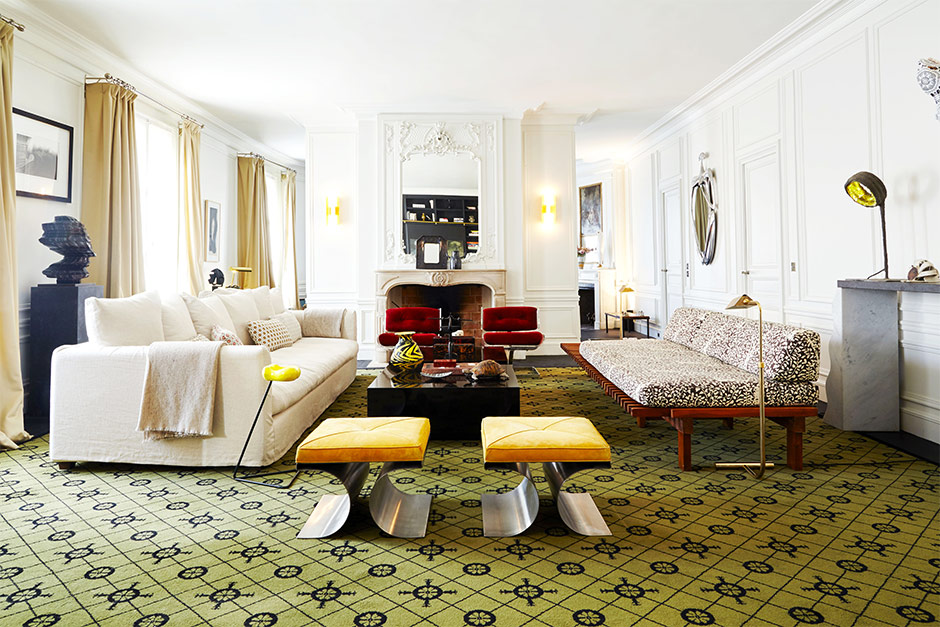 As per the client's request, who wished for a different atmosphere from his ultra modern LA apartment and was looking for "something more homey and distinctly European but not in a classic way", the duo set out to decorate the place with a clear intention in mind: that all of their curated pieces should all have a modern source, no matter what period they're from. For example, the Madeleine Castaing rug – chosen because it looked quintessentially French and a myth of 50s French design – complemented the 20th century pieces from the likes of Platner and Laverne and Studio Job, as well as Peter Zimmermann and Mark Brazier Jones.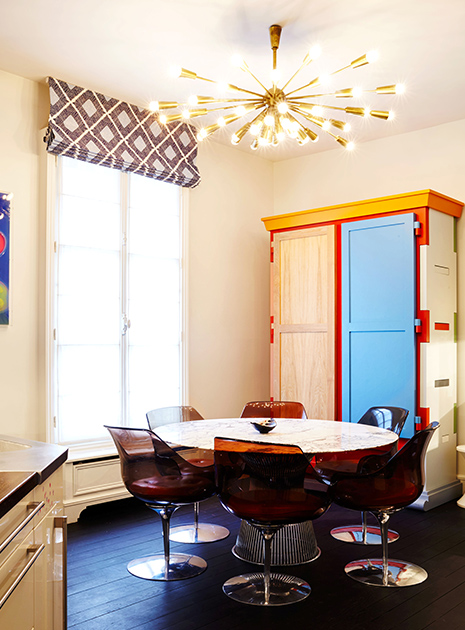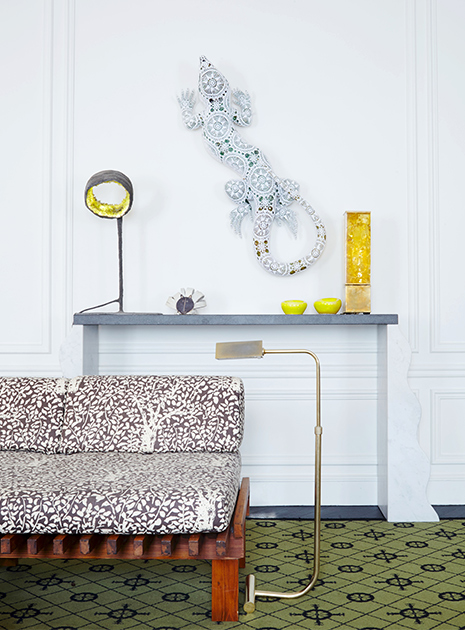 To create an eclectic culture that is reflected in the apartment, Gabriel & Guillaume traveled extensively in search of vintage and contemporary pieces from flea markets to galleries. The result is a poetic, sophisticated atmosphere, that is immediately visible through the beautiful and fleeting displays that create the overall feel of the apartment.