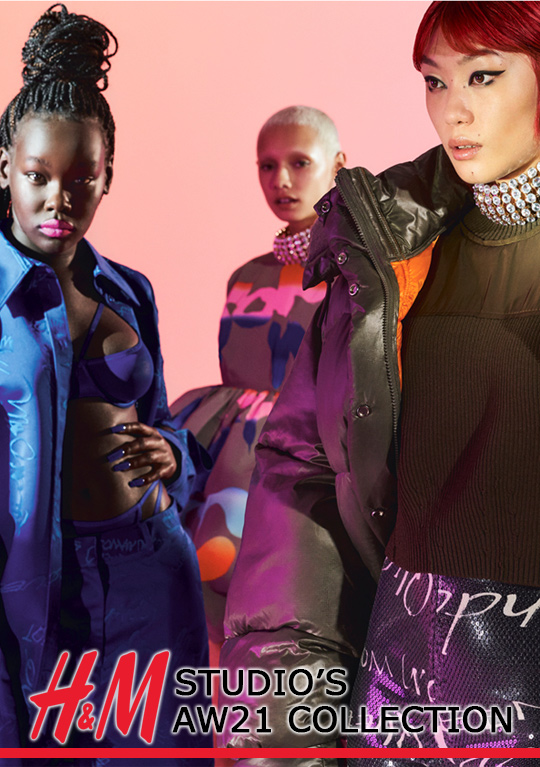 presented by

FULL OF PASSION AND REGAL SPIRIT : H&M STUDIO'S AW21 COLLECTION
Published by Sugar & Cream, Friday 24 September 2021
Text by Auliya Putri, Images Courtesy of H&M Studio
Fierce, Unapologetic, Pioneering
Ready to revamp your fall style?
Bersiap untuk kedatangan koleksi terbaru musim dingin oleh H&M Studio yang dipenuhi dengan attitude, gairah, dilapisi dengan aura megah. It's all about volume and glamour, ready for the queen in you.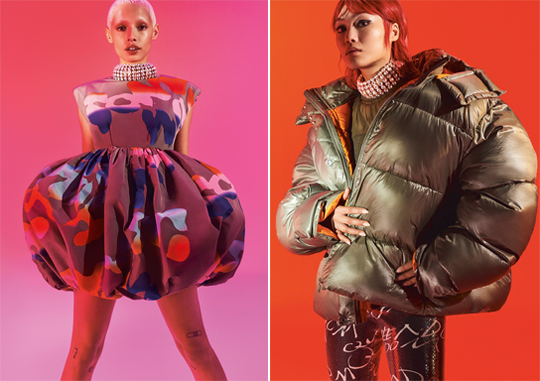 Wanita pemberani dan tak kenal takut menyimpan aura alpha female yang menyerap semua perhatian. Inilah inspirasi utama dari koleksi terbaru H&M Studio Autumn/Winter 2021 yang dirancang dengan gaya megah dan palet warna mencolok termasuk desain print "Queendom" yang dirancang khusus dalam coretan bergaya grafiti.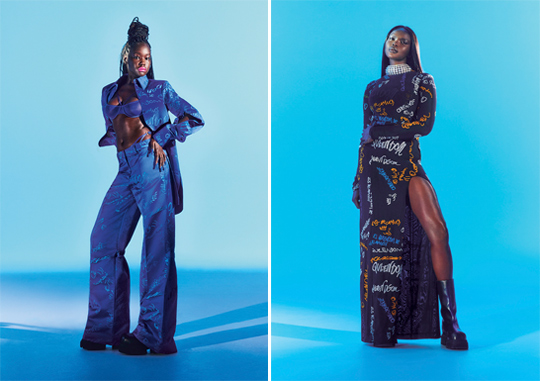 Siluet bervolume besar menjadi fokus utama dalam koleksi ini yang telihat pada jaket puffer, gaun mini puff-ball, dan serangkaian celana panjang berkaki lebar. Namun, ada juga koleksi bertabur payet dan rhinestones yang hadir pada potongan bodysuit, legging dan atasan mesh.


Presented by Interni Cipta Selaras
"Kami terinspirasi oleh wanita modern yang dapat berkuasa dalam situasi apa pun, mau mereka mengenakan setelan bergaris-garis atau mengenakan pakaian dalam berenda. Kami ingin membuat desain serbaguna yang dapat Anda gaya sesuai dengan suasana hati Anda, tetapi tetap selalu membuat Anda terpukau – ini adalah desain berani untuk wanita yang percaya diri." – Linda Wikell, Concept Designer H&M Studio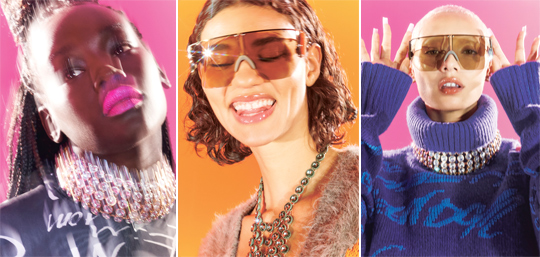 Sejalan dengan koleksi pakaian, aksesoris pun mengambil tema "more is more" dengan ukuran yang terbilang besar, perfect statement piece. Kalung berlian imitasi, choker dengan pengencang "hardware-store" atau anting oval berwarna hijau cantik. Demikian pula, sepatu boots bertumit stiletto dengan platform chunky toe dan sepatu boots karet sebagai pelengkap cantik untuk tampilan sepanjang hari.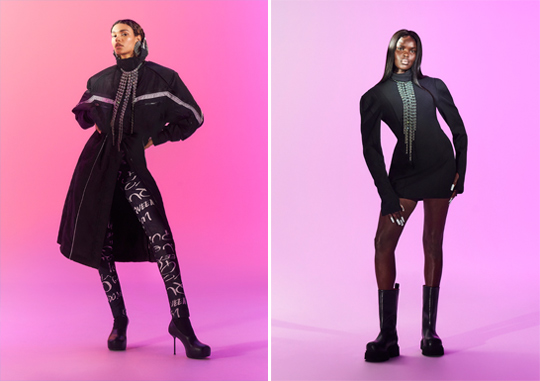 Seperti biasanya, koleski H&M Studio Autumn/Winter 2021 pun dibuat dengan bahan-bahan yang bersumber lebih berkelanjutan seperti poliester daur ulang, kapas organik, dan poliamida daur ulang. Dan di Indonesia, koleksi H&M Studio AW21 akan tersedia secera eksklusif di ID.HM.COM pada tanggal 28 September 2021.